Cupcakes are wonderfully quick indulgent little treats perfect for kids and anyone on the go, but they don't always have to be a quick fix for a kid's birthday party or quick lunch boxes. One of the best things to do with cupcakes is make them surprisingly chic, stylish and grown up!
With our top five tips for creating beautifully crafted cupcakes from a simple swirl to elaborately decorated treats, you're tiny treats will be the toast of the party season!
Read on for our 5 essential tips for creating beautifully chic cupcakes…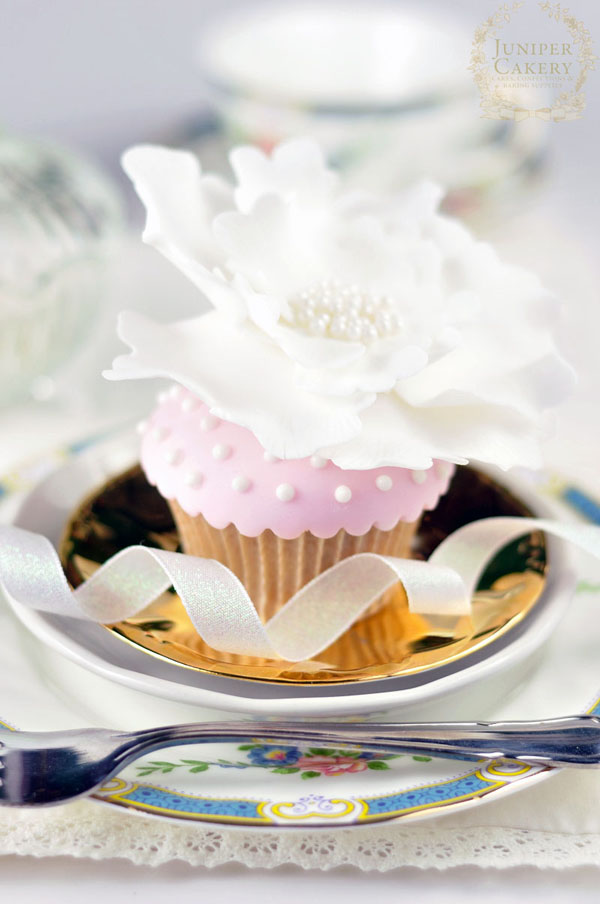 All photos via Juniper Cakery
Tip No. 01: Fondant or foe?
Knowing when to utilise fondant in a cupcake design is a great skill to have. It may seem trivial, but getting a good knowledge and also balance of the materials you use helps bring out other design elements in your ideas.
We choose to ice the above domed cupcake with a scalloped fondant circle so that we could both feature delicate royal icing piped polka dots and an extra large sugar fantasy flower! Using buttercream would have just looked and proved to be a little too messy!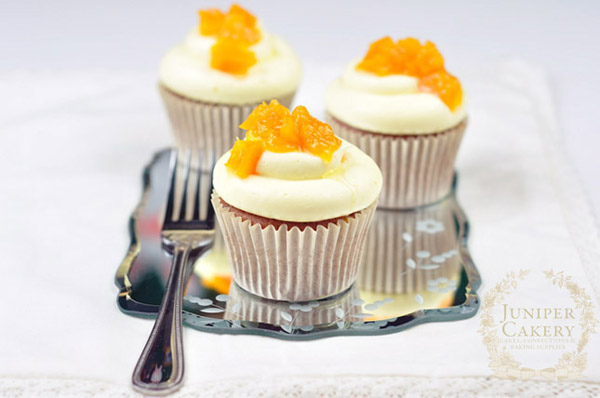 Tip No. 02: Be flavorful!
Creating cupcakes aimed at grown-ups is such a fantastic chance to experiment with quirky or indulgent flavor combinations! It's also a great opportunity to use some delicious high-end ingredients; perfect for the more discerning palette.
We used premium Madagascan vanilla pods, local farm-sourced honey and the finest Belgian chocolate callets in our honey, peach and white chocolate cupcakes, pictured above! Why not even try implementing some boozy flavor into your gourmet cupcakes for a mischievous twist?
Need help thinking up some fun flavors? Why not enroll in Jenny McCoy's Creative Flavors for Cakes, Fillings and Frostings class today!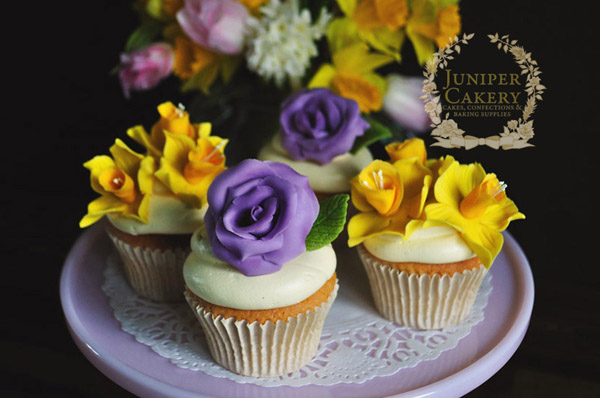 Tip No. 03: Florals are always in season!
Nestling gorgeous handmade sugar flowers atop petite cupcakes instantly creates a feel of decadence. Who wouldn't appreciate a fully bloomed sugar rose, usually reserved for show-stopping wedding cakes, perched elegantly on top of a buttercream swirled cupcake?
One of the great things about sugar florals is that you can customize them depending on the event or season; for Fall why not create delicately bold anemone flowers or pair classic red poinsettias with mistletoe for Winter!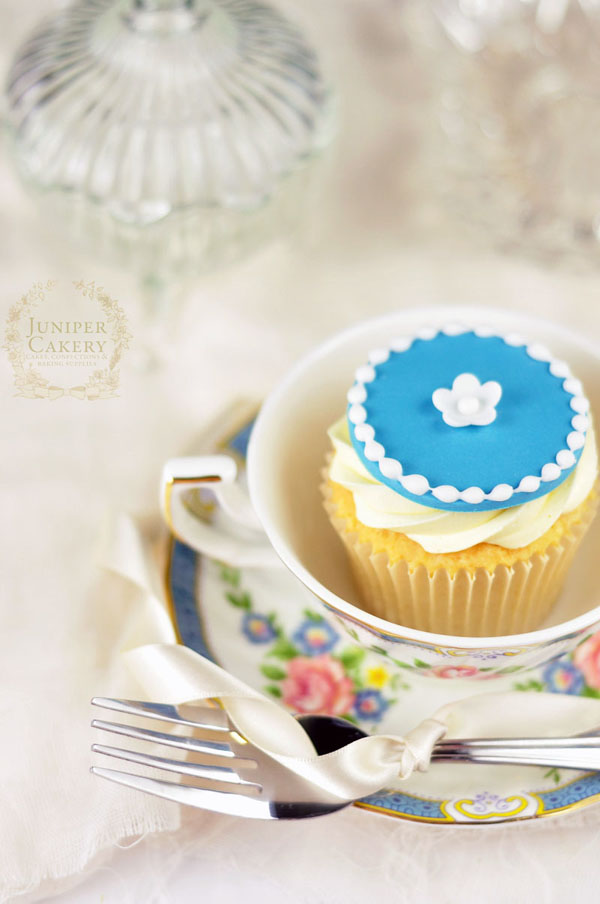 Tip No. 04: Feel delicate!
Treat your fancy collection of cupcakes as they are; like petite versions of an immaculate cake. Remember to work intricately and gently as guests and customers will notice any design element that has been slapped on and not treat with an air of finesse.
Royal icing, if you're confident with this technique, is perfect for adding fine design (think scroll work, swiss dots, string work, teadrops or if you're feeling particularly ambitious… Lambeth piping on a much smaller scale) elements to chic cupcakes. If you're thinking of using royal icing, however, remember tip no. 1!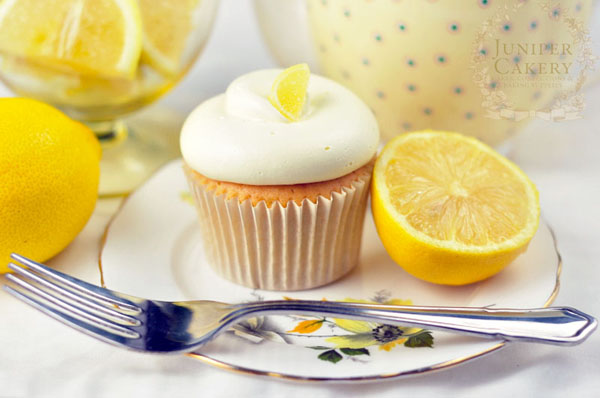 Tip No. 05: Pipe dreams!
One of the most important parts of a cupcake is that all-important buttercream swirl. Get it wrong and you're sophisticated cupcake is at risk of looking more manhandled than Manhattan. The key elements to practice and perfect in order to achieve a gorgeous swirl are consistency, speed and pressure. You need to get your buttercream spot-on, silky and sumptuous before you even think of piping so test, experiment and find your ideal recipe. When it comes to piping our top tip is to keep an even pressure on your piping bag as well as an even speed. With our top 5 tips for creating stylish cupcakes you won't be able to wait until your next event to whip up a batch of super chic treats! Designing and decorating grown-up cupcakes is still as fun and exciting as whipping up bright sprinkled adorned kids' cakes so be sure to have fun!
For more invaluable advice, tips and ideas why not sign up for Jennifer Shea's The Perfect Cupcake class today!
What's your favorite cupcake to create?