There's nothing like a beautiful cake stand to elevate a wedding cake that took you a million hours plus every drop of sweat you have, to create. Every swag, swirl, ruffle, dot and detail needs to be honored, and these cool stands really rise to the occasion! From beautiful ceramics to a wild animal cake stand to a father-daugher team making charming wooden pedestals, there's something for every cake in this wonderful collection of the latest cake pedestals.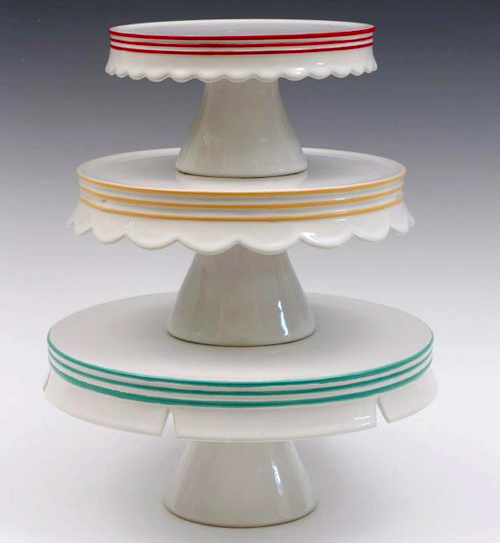 Photo via Whitney Smith Pottery
Handcrafted Ceramic Striped Cake Stands: I've been a fan of Whitney Smith's beautiful vintage-look ceramic cake stands for a few years. These highly original and beautiful works of art are beautiful starting points for a collection of buttercream rose topped cupcakes or a triple layer simply iced cake topped with fresh flowers.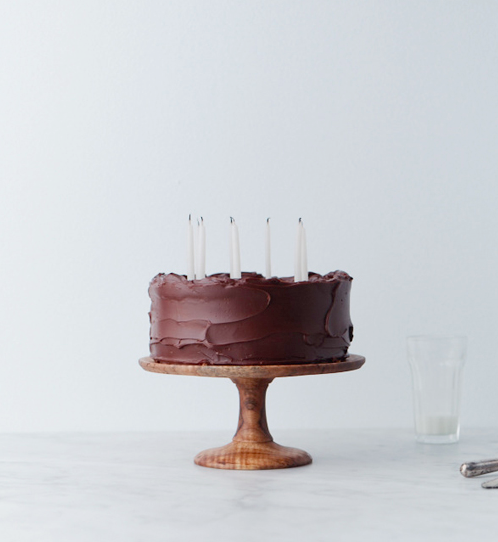 Photo via Herriott Grace
Handmade Maple Wooden Cake Pedestal: Herriott Grace is a father daughter team. The father, Lance, handcrafts beautiful one-of-a-kind pieces from salvaged wood. Then daughter, Nikole, creates artful cakes and baked goods to be photographed on them. The result is a unique little piece of history, family, and handmade love all intertwined, in the form of a cake stand.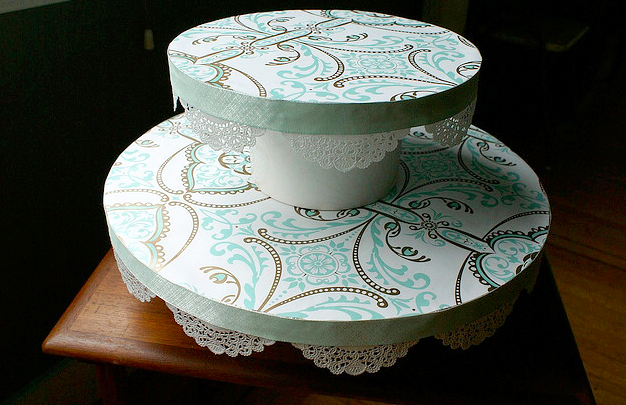 Photo via Coco Cake
Paper, Ribbon and Lace Tiered Cake Stand: This cake stand uses regular cake drums found at craft or cake supply stores and dresses them up to the nines. A great how-to can be found here! This cake stand can be made with any assortment of fancy wrapping paper, craft paper, or ribbon, combined with the use of doilies to create a "lace" look. The second tier is held up by an inexpensive flower planter found at a dollar store.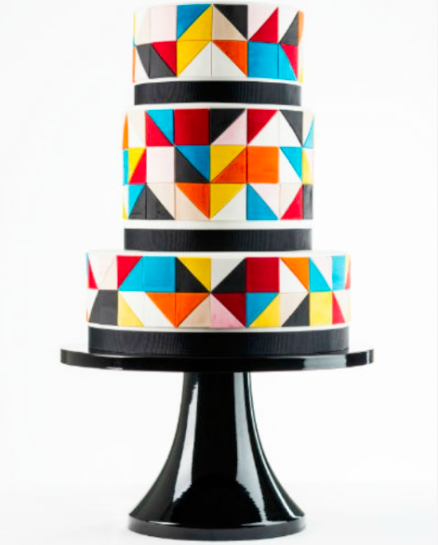 Photo via Sarah's Stands
Modern, Simple and Strong Cake Stand: Can you imagine the horror if your wedding cake toppled over due to a rickety and cheaply made cake stand? Sarah's Stands have a modern and beautiful design and they are made of extremely durable carbon steel and painted in a myriad of beautiful colors, from shiny black to subdued pastels. The design itself isn't imposing and would never take over the cake; it let's the cake shine! Find all the brand new cake stands just released on Sarah's website here. Plus, to celebrate the release of these new cake stands Sarah is throwing The Perfect Wedding Cake Table Giveaway, which begins this Monday, May 27th. One lucky winner will receive five fabulous prizes:
Simply Stunning Cake Stand by Sarah's Stands (five colors to choose from)
Cake Topper by Concarta
Custom Cake Server by Sycamore Hill
Personalized Champagne Flutes by Glass Girl Jen
Monogrammed Table Linen by Betsy Grace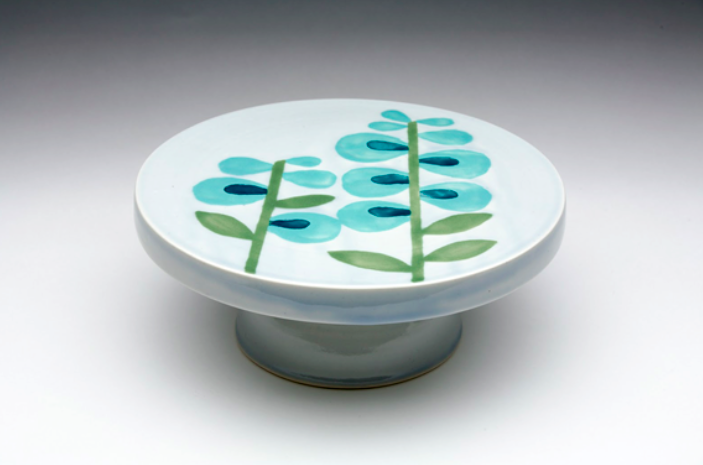 Photo via Dahlhaus
1960s Vintage Inspired Handmade Ceramic Cake Stand: Artist Heather Braun-Dahl creates truly beautiful ceramics with her unique painting and color style. I love these vintage flowers and the muted blue of the stand itself. Visit her here to view more of her modern-vintage designs.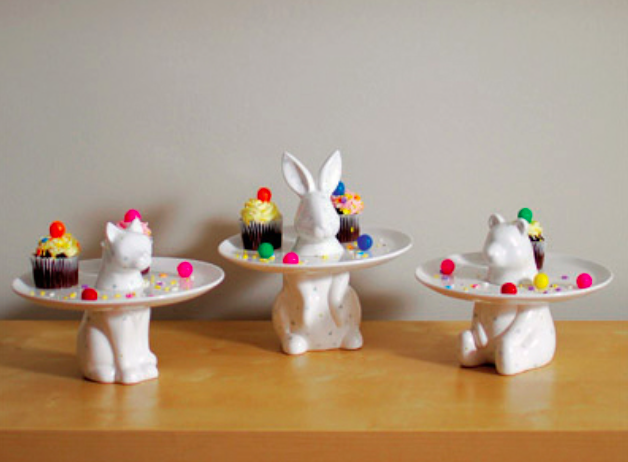 Photo via Imm Living
Whimsical White Animal Cake Plates: You'll be the coolest cat in town with these awesome Menagerie Collection animal cake plates! My favorite is the rabbit, which would be so amazing for an Alice in Wonderland party.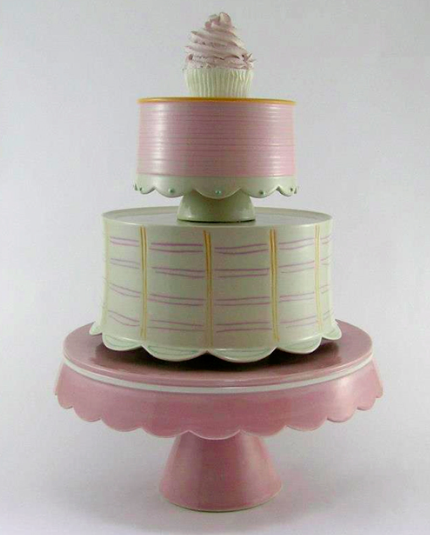 Photo via Whitney Smith Pottery
Truly Unique Pastel Palette Cake Stands: I couldn't resist showing a few more of Whitney Smith's original cake stands. I love this unique and playful collection of three stands piled on top of each other, in a way that reminds me of Wayne Thiebaud's cake paintings. I think a cake iced in that very style would work extremely well perched on top of one of these lovely stands.
How about an amazing cake to go with your beautiful cake stand? Try a class on Bluprint, such as the brand new online cake decorating class Fondant Ruffles, Pleats & Drapes with Marsha Winbeckler! Be sure to return to the Bluprint blog tomorrow to learn how to make a beautiful cake pop stand.