If you love crochet but are interested in branching out into something different, it might be time to try tatting! This fun technique has many similarities to crochet, especially to vintage crochet lace and thread crochet. The core difference is in the tool: you use shuttles in tatting instead of hooks. 
If you know how to tat or want to learn, we've got some patterns!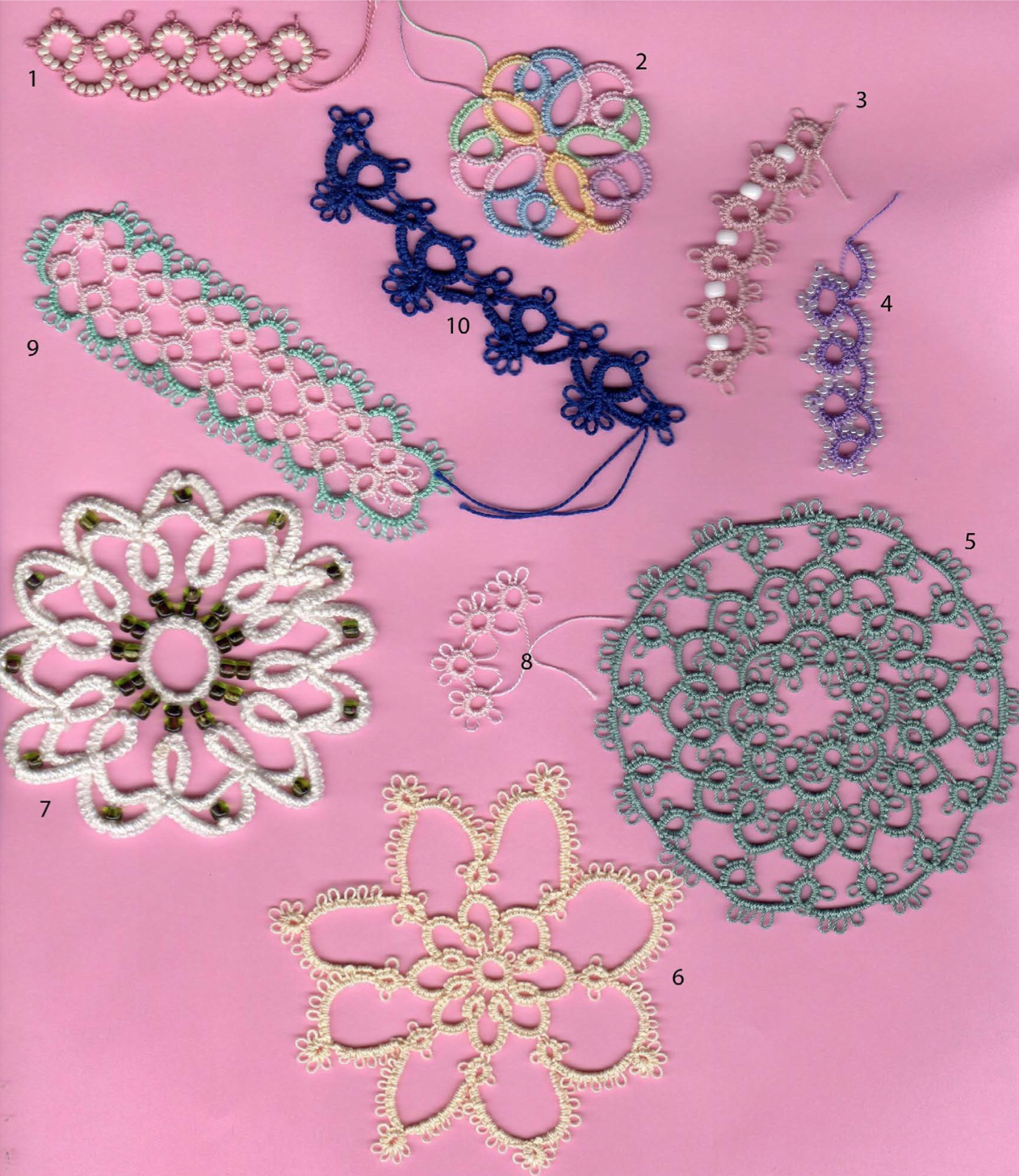 Image via Craftsy member Ladybug Lines
1. Needle Tatting Patterns
Tatting is typically done on a shuttle, but it can also be done on a needle. Ladybug Lines offers a free needle tatting tutorial to give you the basics of how this technique is done. This tutorial includes a description of a variety of different needle tatting patterns, one of which she sells in her own shop.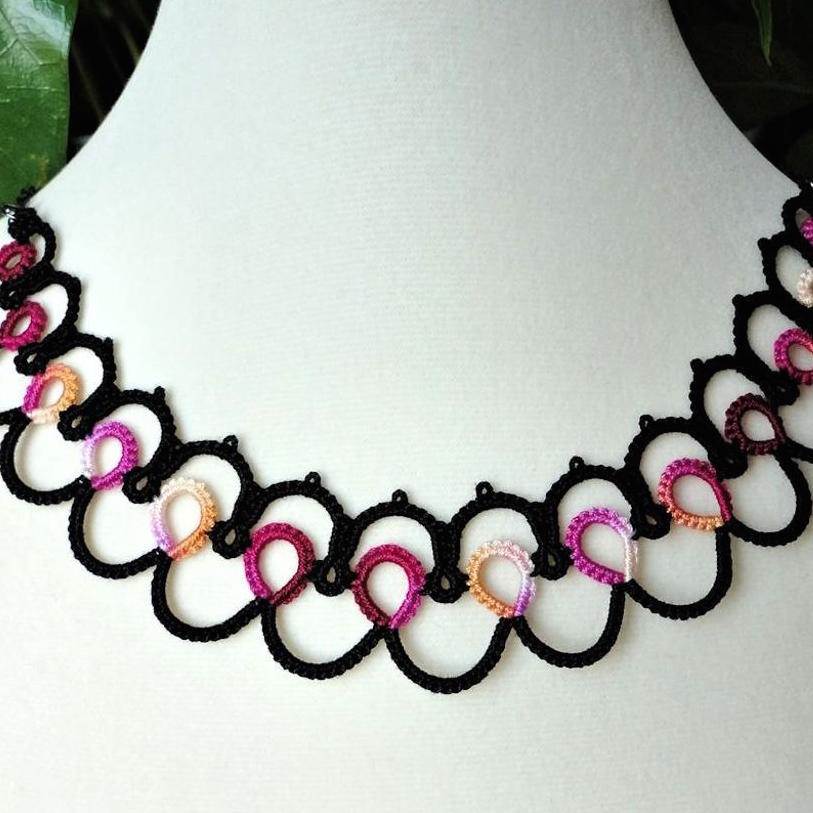 Image via Craftsy member Marilee Rockley
2. Ripple Tatted Necklace
This beautiful tatted necklace incorporates basic stitches including chains, picots and tat rings. The tatted portion of the work is about 7″ long, and the finished piece is approximately 17″ long. The most difficult part of the pattern is getting the exact right curve to follow a T-shirt neckline, but it doesn't have to be perfect!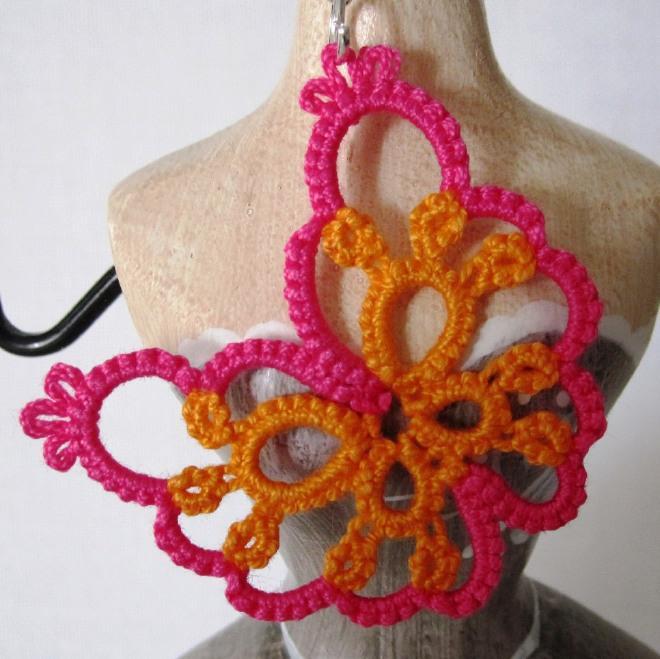 Image via Craftsy member Ororo
3. Tatted Butterfly
Designer Ororo offers several affordable tatting patterns including this adorable butterfly. It can be used as an appliqué or as the basis for a piece of tatted jewelry. Work it in two bright colors as shown or work it in a single color for a simpler design.
Image via Craftsy member Decoramana
4. Tatted Pendant
The same design that's used to make the pendant shown here can also be used to make a pair of matching earrings, in the same colors or in colors that are complementary. The simple beading adds a bit of whimsy to the easy design.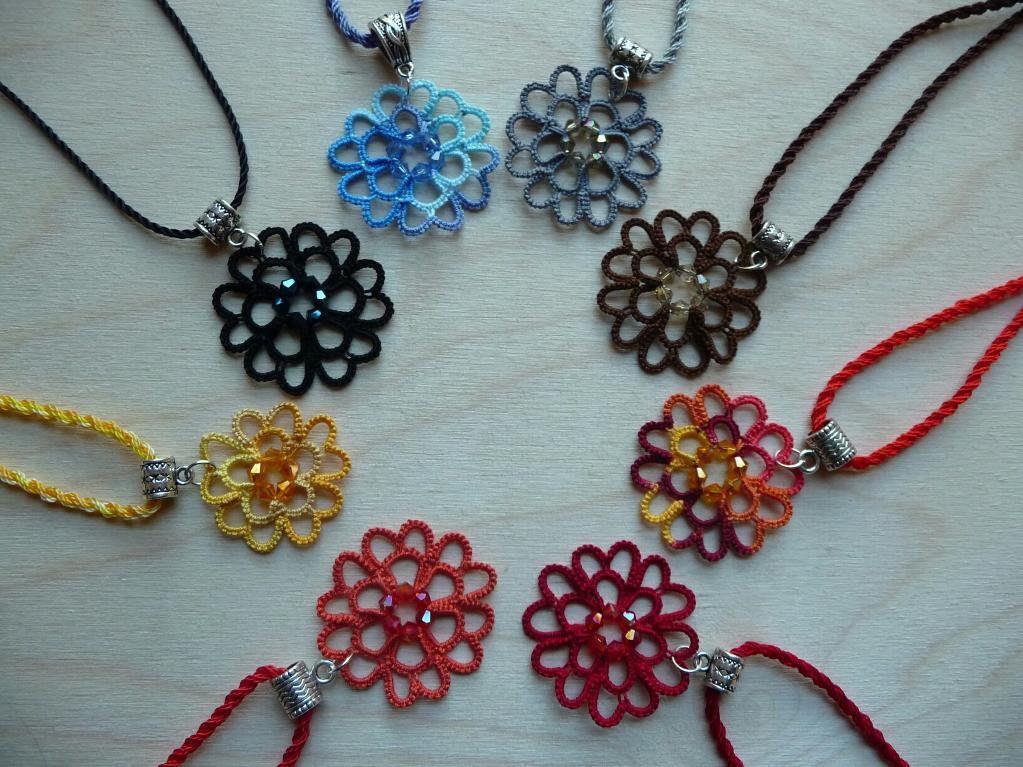 Image via Craftsy member Tattingbox
5. Ring of Hearts Pendant
In the previous pendant pattern, the beads were worked on the outside of the pendant. In this one, they form the center of the piece. This is a free pattern from Tattingbox, who offers an array of tatting patterns that are fun to explore and work with.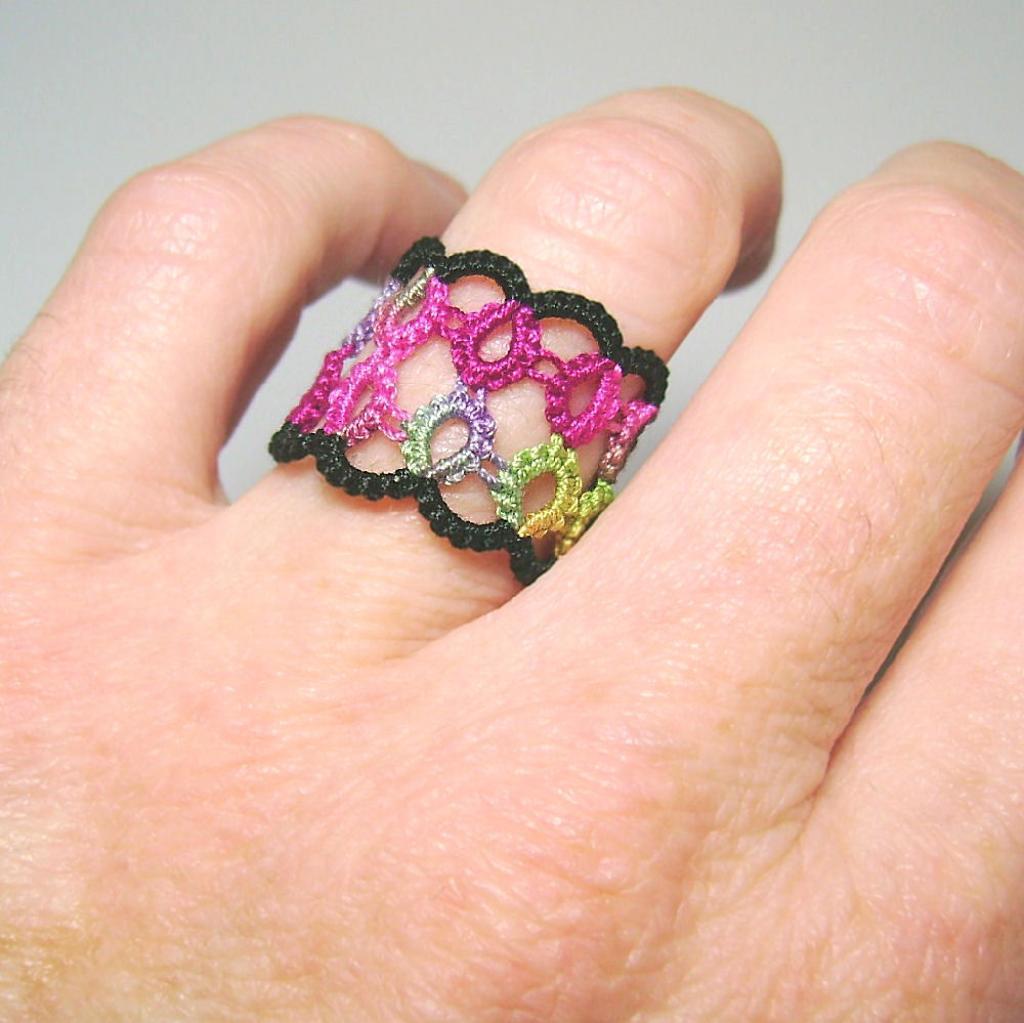 Image via Craftsy member Marilee Rockley
6. Remembrance Tatted Ring
This basic tatted ring pattern uses tat rings and chains and requires knowledge of joining. This is such a simple accessory but since tatting isn't as common as other needlework it really stands out as a statement piece.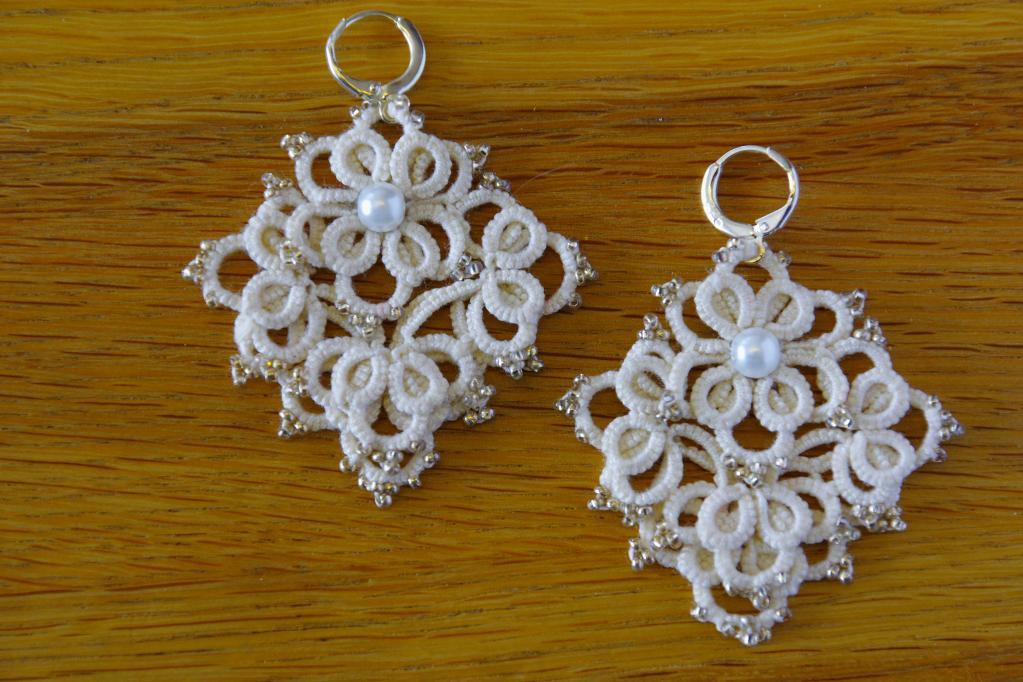 Image via Craftsy member ValsHappyCrafts
7. Tatted Earrings
Crafters with a basic understanding of tatting will be able to follow this earrings pattern. They are gorgeous sparkling earrings that would be perfect as a bridal accessory!
Image via Craftsy member Lilas Lace
8. Free Tatting Pattern for a Comb
This is another example of a tatting pattern that would work well as a bridal accessory, though it could be used for a variety of other projects. The free tatted flower pattern is designed to accessorize a hair comb, but it could be used as a motif for jewelry or an appliqué for other projects as well.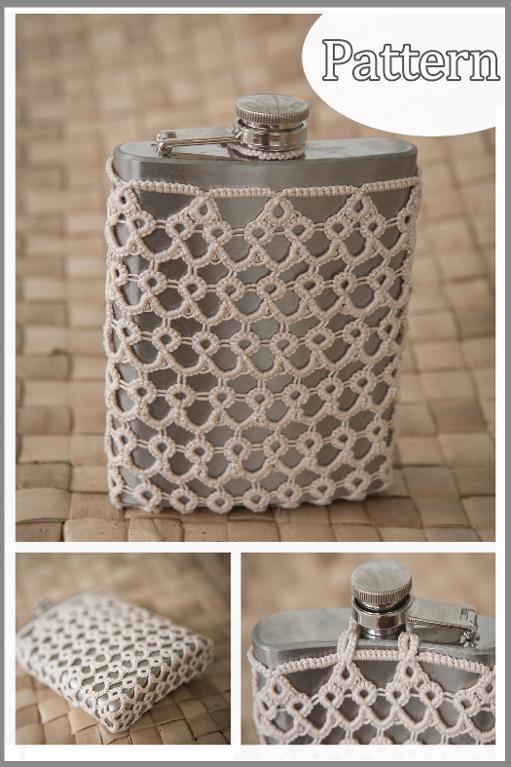 Image via Craftsy member RustiKate
9. Flask Cover
It can be really fun to take a historic vintage craft like tatting and make it edgy by using it to create unique items, such as this fabulous flask cover.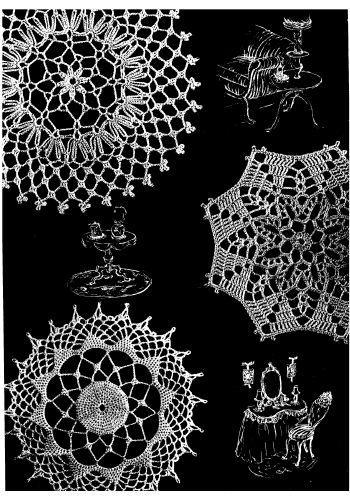 Image via Craftsy member VintageBox
10. Doilies Crocheted and Tatted
There are many vintage tatting patterns available, both as original patterns and as reproductions. Craftsy member VintageBox offers a reproduction of a 1940s vintage pattern book called Doilies Crocheted and Tatted, which features two tatted doily patterns along with 15 crochet doily patterns.
Faux tatting patterns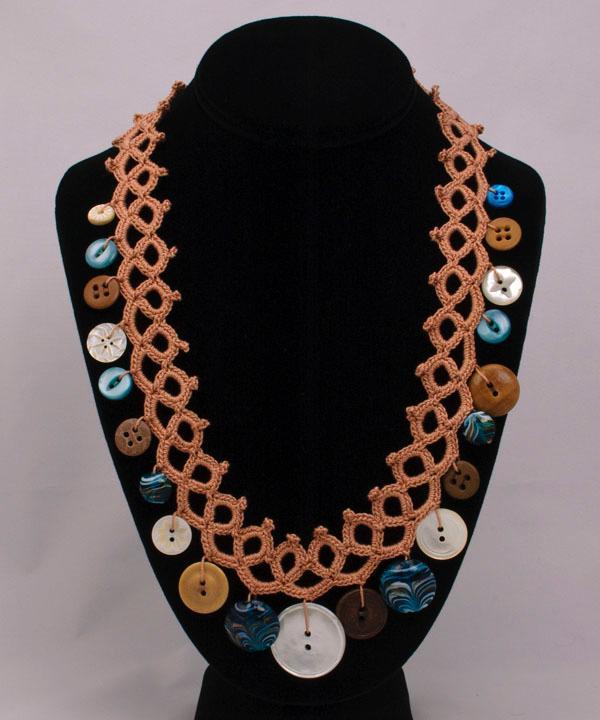 Image via Craftsy member Susan Lowman
Not quite ready to try these tatting patterns but love the look of the technique? Many thread crocheters recreate the look of tatting in their crochet patterns, like in the "Faux" Tatted Crochet Necklace pattern by Susan Lowman, who also offers the design as part of a complete jewelry set.