One of the easiest ways to create fun cupcakes for any season is to play with color! With that in mind, we're going to show you how to make swirled cupcake frosting with two or more colors. It's quick and easy to whip up and pipe too.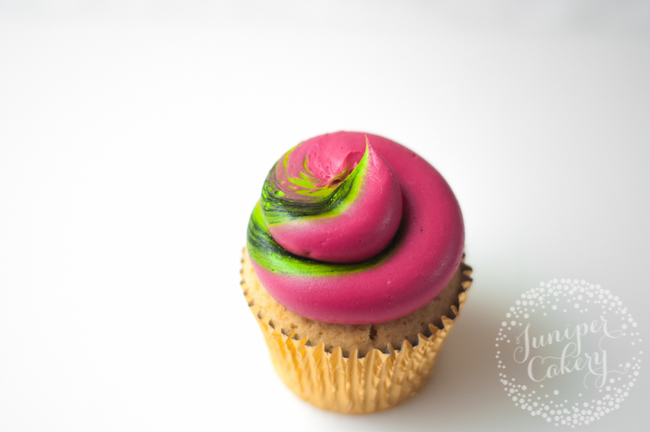 How to make swirled frosting
What you need:
Baked and cooled cupcakes
Two different colored buttercream frostings
Disposable piping bag
Large, round piping tip
Small offset spatula
Gel food color
Food-safe paintbrush
Tall drinking glass
Step 1:
Fit your disposable piping bag with a piping tip. You can use any kind you like! We used a plain, large, round tip — the Ateco 809 — which is great for simple swirls. You can also create a pretty ruffled buttercream using a closed star piping tip like an Ateco 855.
Step 2: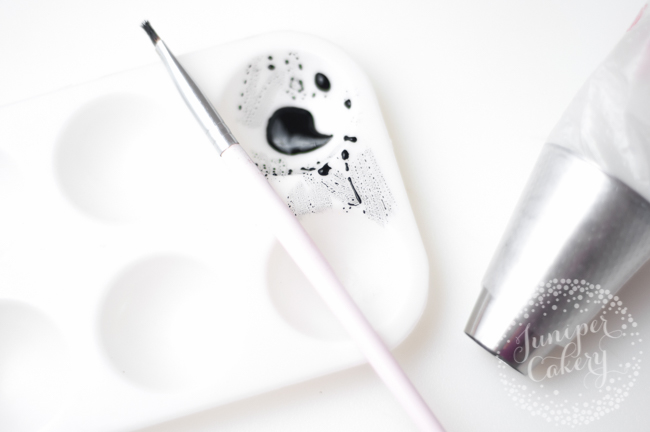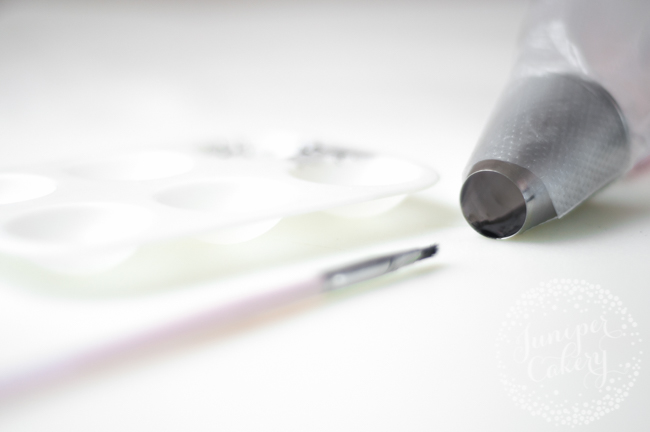 Use a food-safe paintbrush to paint a streak of dark gel food coloring from the opening of the piping tip all the way to the end of the bag.
We used a black food coloring, but you could experiment with another color. For the streak of color to show up, it's best to use a color that's darker thank your buttercream.
Step 3:
Set your piping bag in a tall glass, with the tip down in the glass. Carefully fold the edge of the bag over the top of glass, creating a sort of cuff. Be careful to not get any of the gel color on your hands.
Step 4: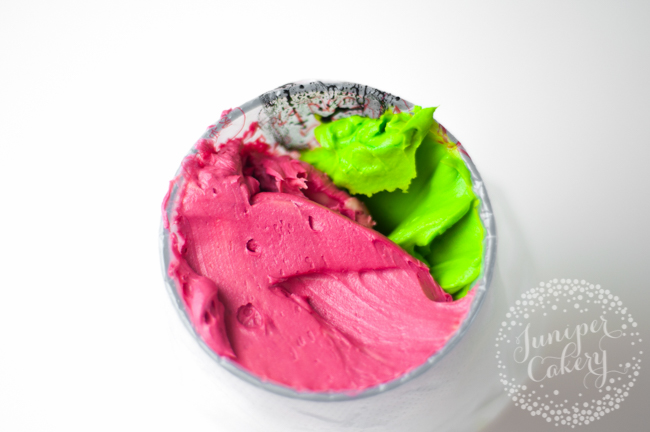 Using a small offset spatula, add one color of frosting a little at a time down one half of your piping bag. Try to stick to the side of the bag you're working on so your colors can stay really bright and defined.
After you've added all of one color, add the other color frosting down the other side of the bag. We wanted pink to be the more dominant color, so we used more pink buttercream.
Tip! It's best to put your lightest color buttercream down the same side of the bag as the gel color streak.
Step 5: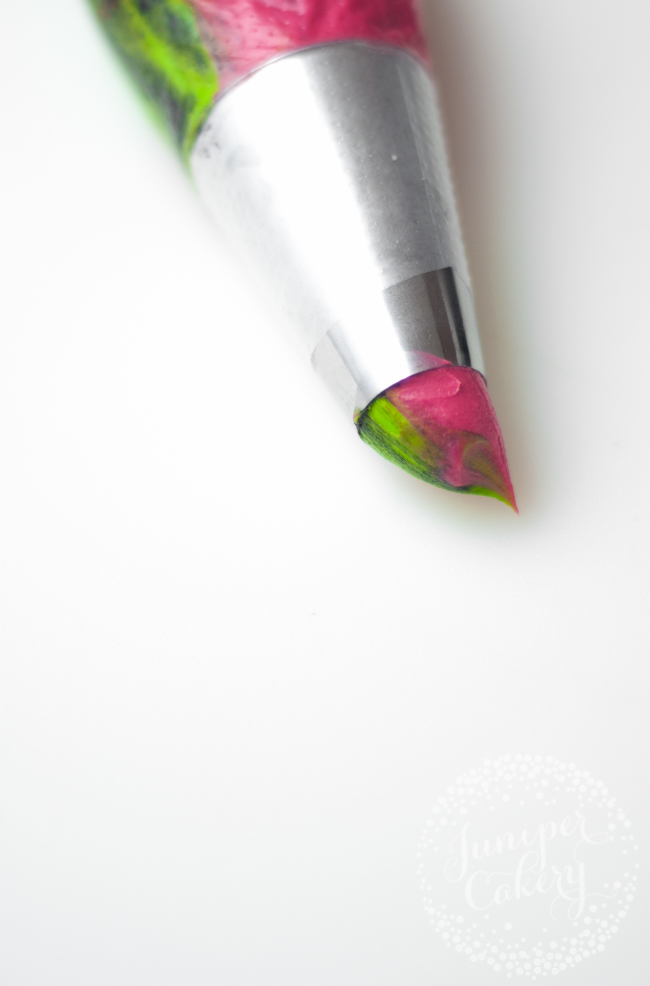 Now pipe away! Not only should you see a cool two-tone swirl appear, but you'll also spot a streak of an extra color from the gel color.
From here, you can get really creative!
For instance, you can try a more interesting piping tip. For a really funky look, use a straight petal piping tip and pipe back and forth across the top of your cupcake.
Or, to make your swirled cupcake more seasonal, try topping it off with a simple fondant figurine.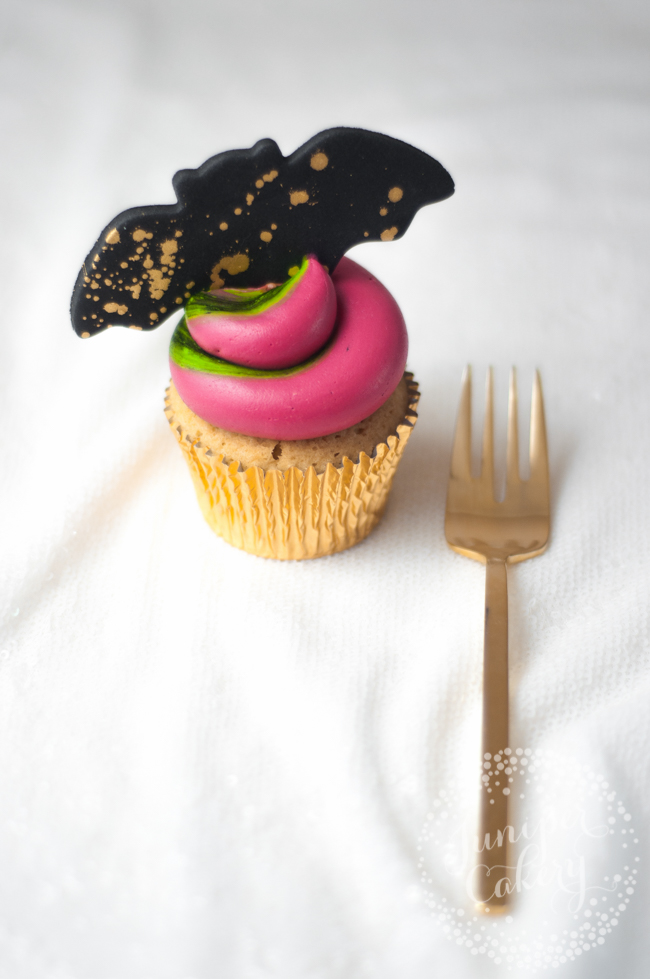 Vibrant buttercream swirls also make the perfect background for sprinkles! For birthdays get ambitious with a few extra colors of frosting teamed with rainbow bright sprinkles.