Nothing has the power to both excite and daunt me about summer quite like a swimsuit. It holds the promise of that balmy, carefree summer feeling, whilst at the same time filling me with dread about exposing too much skin. Then there's the added drama of trying on multiple ill-fitting swimsuits and paying over the odds for something mediocre.
Not any more! Luckily for us, we have a whole range of swimsuit patterns at our fingertips. When you can sew your own garment, you can make a suit with the fit, style & color to bring out your inner poolside bombshell!
Break out your sewing machine, and get beach ready with a collection of fun & flattering swimsuit patterns.
The classic bombshell suit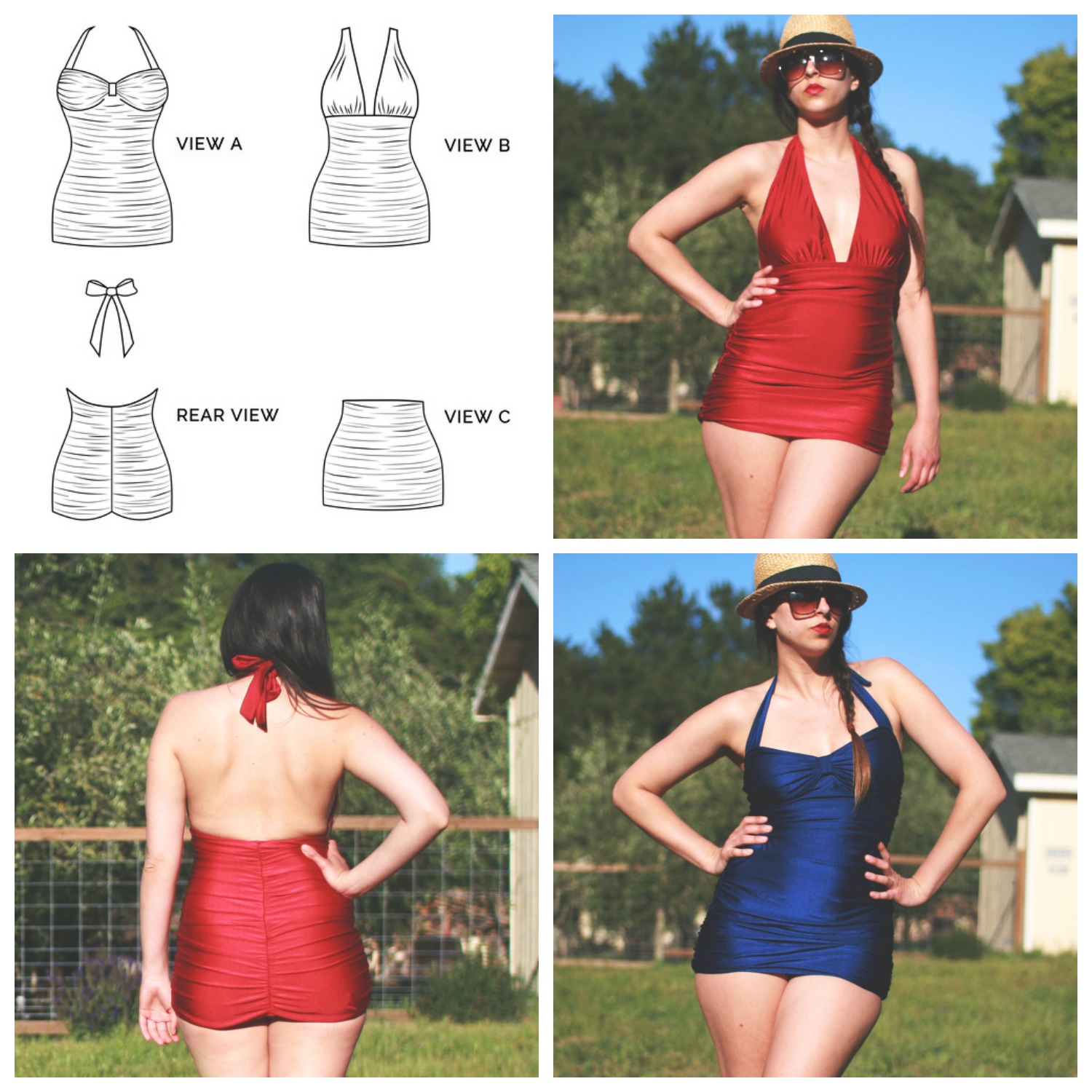 Photos via Craftsy member closetcasefiles
When Closet Case Files launched The Bombshell Swimsuit Pattern last summer, it literally exploded onto the sewing scene, filling a real gap in the sewing pattern market and being made hundreds of times since then. The pattern has a classic 1950′s silhouette — flattering, sexy and modest all at once.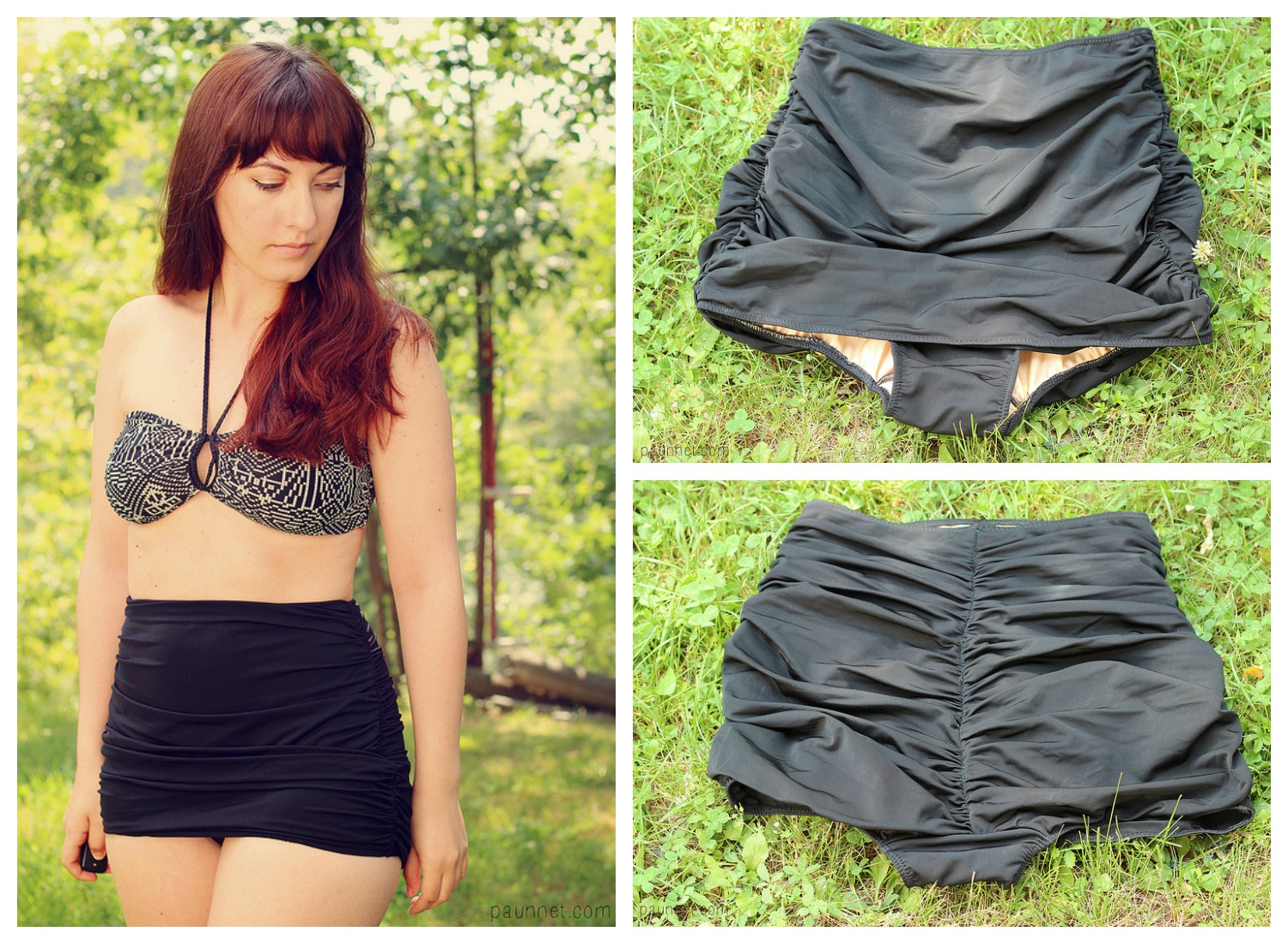 Photos via Paunnet
It includes three variations: a gathered bust, a halter neck and a high waist bottom that you can mix and match with your favorite bikini top. It's ruched on all sides and along the back centre seam to hug curves while providing full coverage.
Best of all? Because sewing a swimsuit can seem a little scary at first, Heather hosted a comprehensive sew-along to help you along the way!
Pinup girl one-piece suit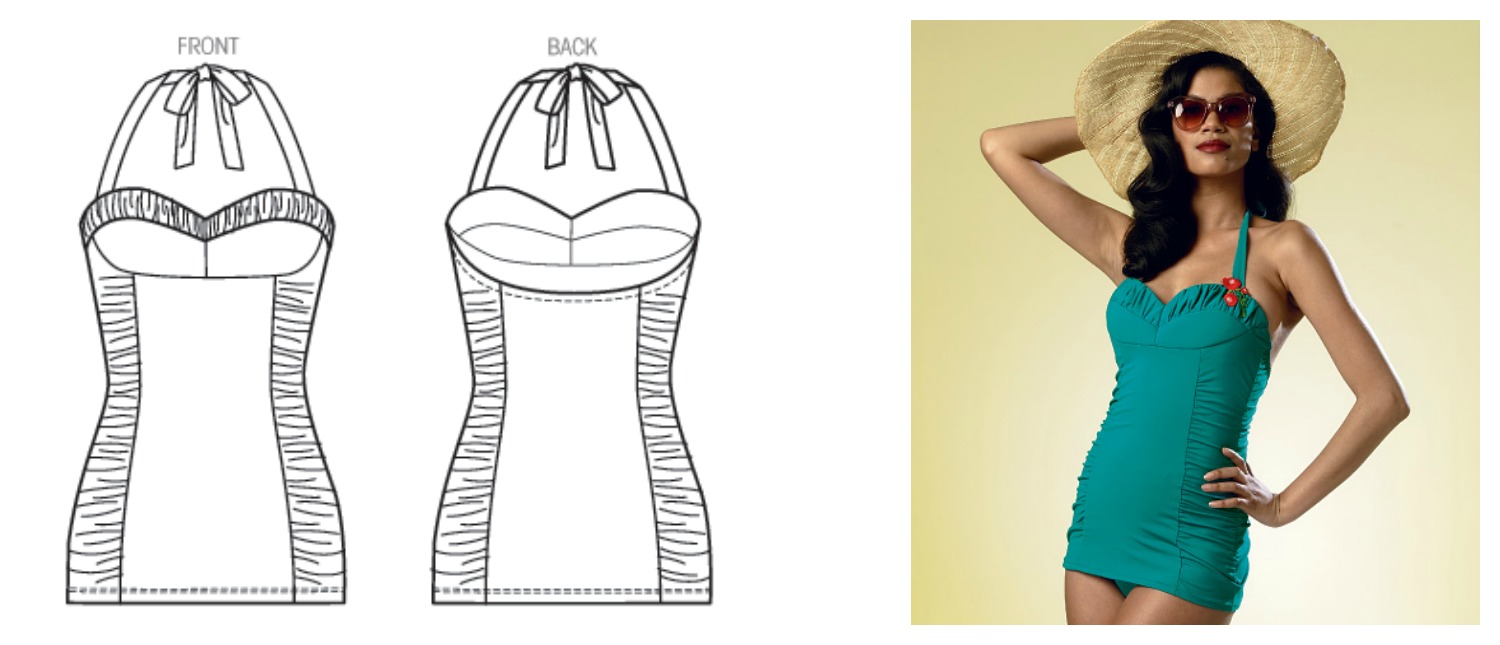 Photos via Gertie's Blog for Better Sewing
With a number of Butterick collaborations already under her belt, this is Gertie's brand new and first ever swimsuit pattern. There are, of course, obvious similarities with Closet Case Files' Bombshell pattern, like the 50s-inspired style, modesty panel and ruched detail at the sides and bustline. Yet, this pattern is ideal for anyone wanting to get their teeth into something a little more challenging. The bust is reinforced with foam for structure, there's boning in the side seams and it has an optional vintage appliqué hand sewn to the neckline.
Retro "Mrs.Depew" vintage patterns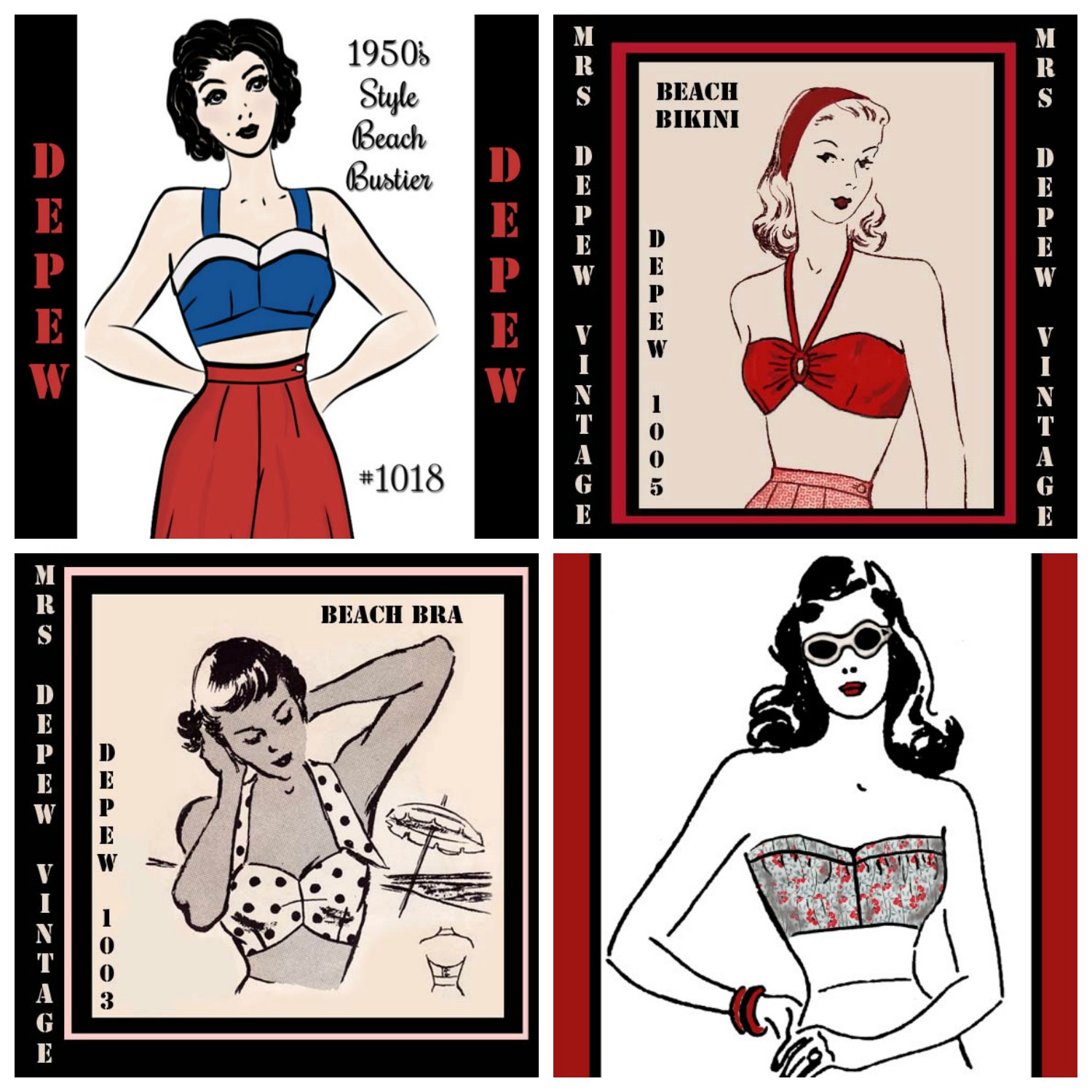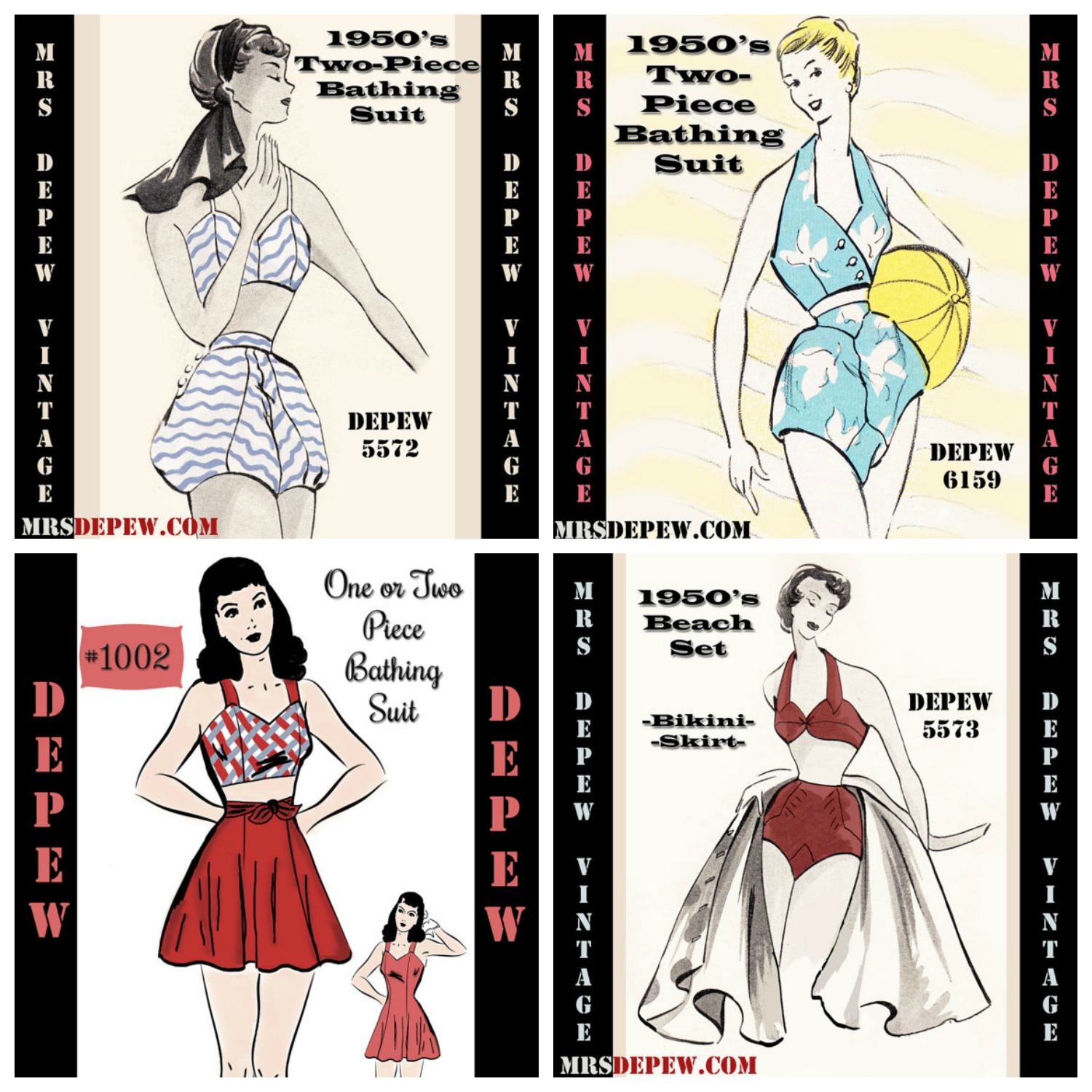 Photos via Mrs Depew Vintage
If you're into vintage and haven't come across Mrs. Depew Vintage before, you're seriously missing a treat. The designs feature both new and reproduction patterns, boasting an impressive collection of 1940s and 1950s swimsuit patterns, ranging from bustiers, bikinis, one-piece swimsuits and elegant beach sets.
What's great about these classic designs is that you can mix and match separates to your heart's content. I've even seen a couple of the bustiers made up into sweet summer tops and paired with high waisted skirts or shorts. However, my personal favorite thing to do is to make myself a chic beach outfit, pretending I'm an old-Hollywood screen siren.
Get Mrs Depew Vintage Patterns here.
Modern swimsuit patterns for an edgy look
I know not everyone's crazy for vintage like I am, and the newly launched Soma Swimsuit is perfect for those with a more modern sensibility. It's a super cool pattern, with three different variations. The one-piece swimsuit has a flattering crossover back and ballet style crossover front with cut-out triangle detailing. The first bikini variation is of a similar style, and the second bikini variation is a bustier style with bust cups for added support and a center front triangle.
Get the Soma Swimsuit Papercut Pattern here.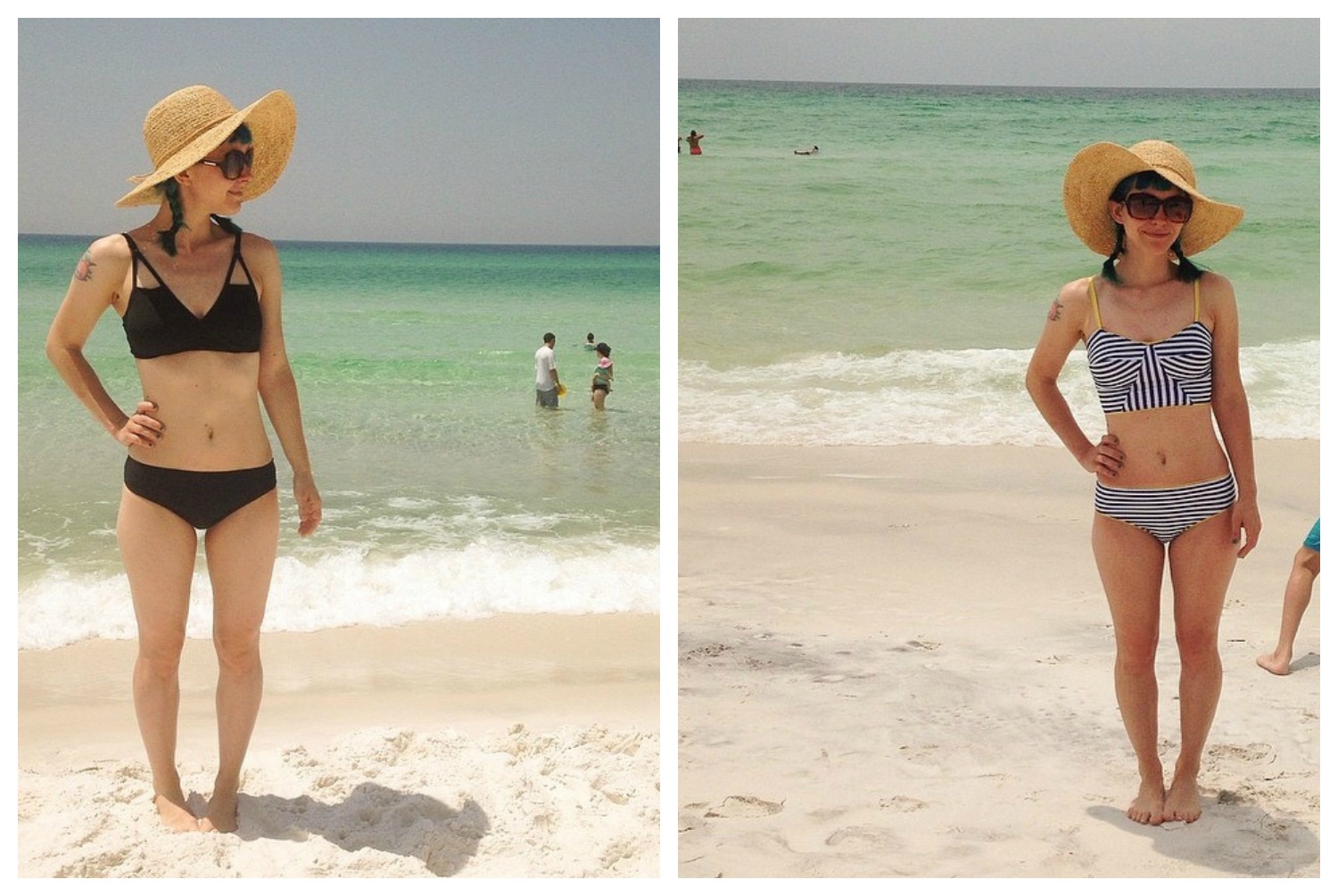 Photos via Lladybird
The possibilities are endless with this pattern, and I'm just itching to make my own after seeing Lladybird's two versions.
Lingerie-style patterns

Photos via Ohhh Lulu
With this next pattern, I'm throwing in a bit of a dark horse. Ohhh Lulu is hugely popular for her stunning, handmade lingerie designs, which are also available as PDF sewing patterns. With a little imagination, her patterns can be adapted and sewn up as swimwear. Sarah has even shared a tutorial on using her Jasmine Bra and Grace Panties to create a cute bikini, including lining the pattern pieces to prevent clinging and adding plastic boning to prevent folding.

Get the Grace Panties Pattern here.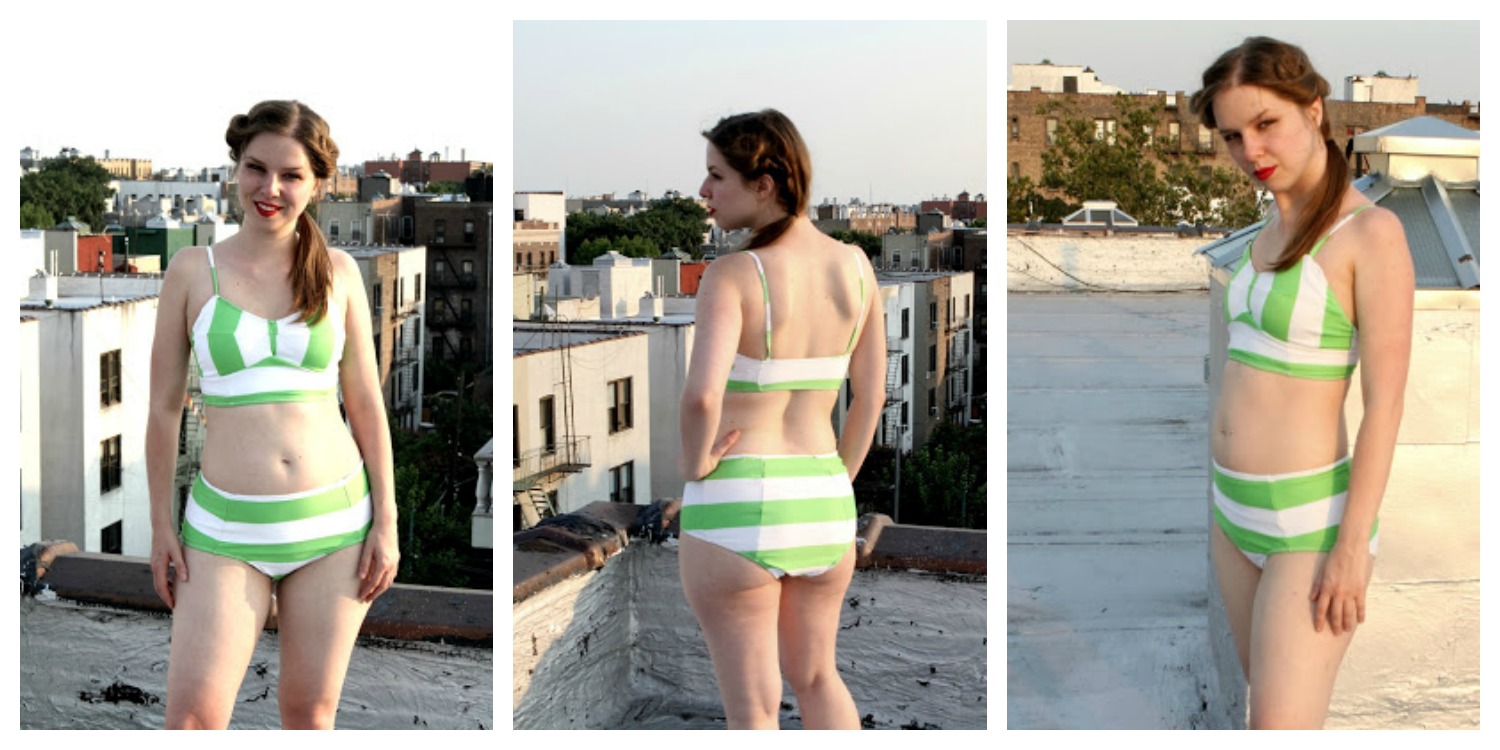 Photos via Sew Classic
I also adore how Sew Classic adapted The Ginger Bodysuit and Separates Pattern into a sweet bikini. And, be sure to keep your eyes on the Ohhh Lulu blogfor the imminent release of her first actual swimsuit pattern, accompanied by tips and tutorials.
Classic v-neck one-piece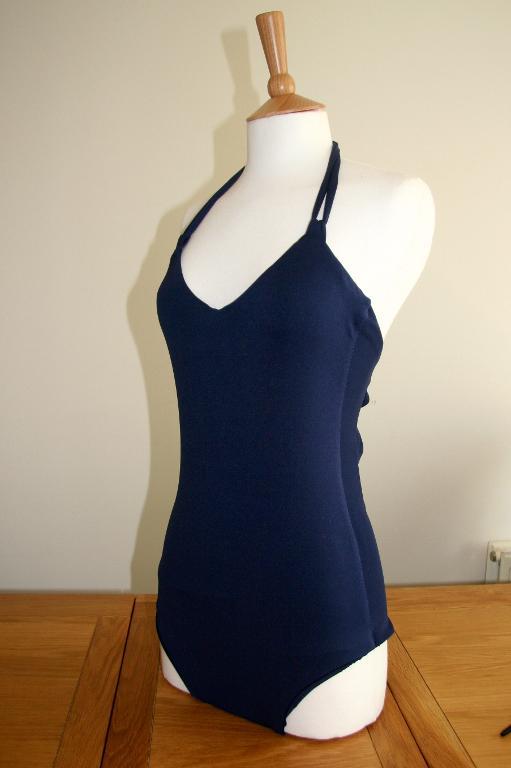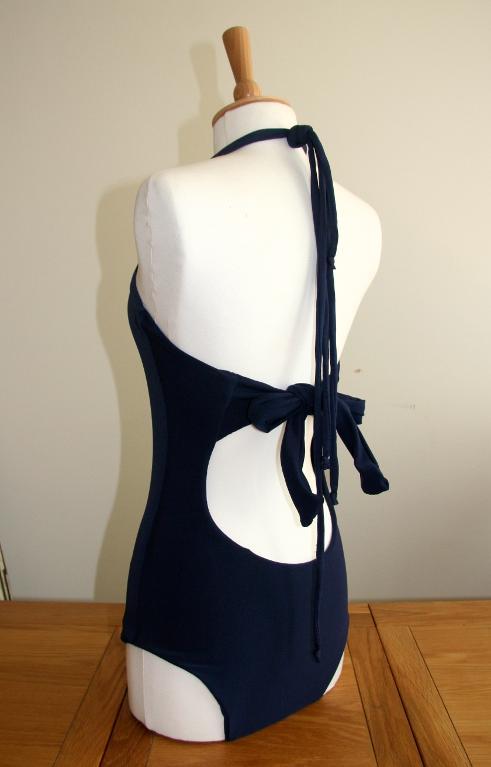 Photo via Craftsy member The Tailoress
If vintage vibes and modern bikini's aren't your style, this classic V-neck one-piece is for you! The interest at the neckline adds a touch of glamour while the surprise peek-a-boo back shows just enough skin to be sassy yet covered.
What are your thoughts on sewing your own suit? Feeling brave enough to tackle a swimsuit pattern this summer?