Fall is a great time to assess your stash and make way for new projects. There's no better way to do that than to trade with your friends! These parties are fun, inspiring and best of all, they're easy on the budget.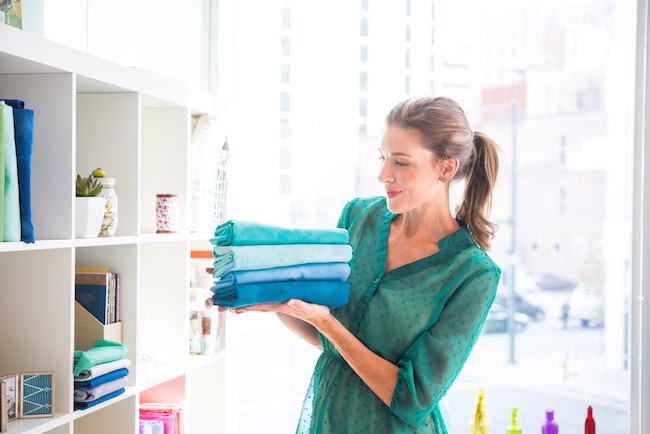 I've hosted and attended many supply swap parties. (True story: I saw two gals fight over a ball of sock yarn once.) Along the way, I've learned a couple of tricks for hosting a successful swap party.
Here are a few things to keep in mind when planning your swap party…
…including how to keep even the most enthusiastic participants under control!
Send out invites.
Give friends plenty of advanced notice — a few weeks is ideal — to give them time to sort through their stash and figure out what they want to trade. Let them know if the swap is for just one type of material (like yarn or fabric), if it's for all kinds of supplies, and if you want to include tools and notions, too.
Plan drinks and nibbles.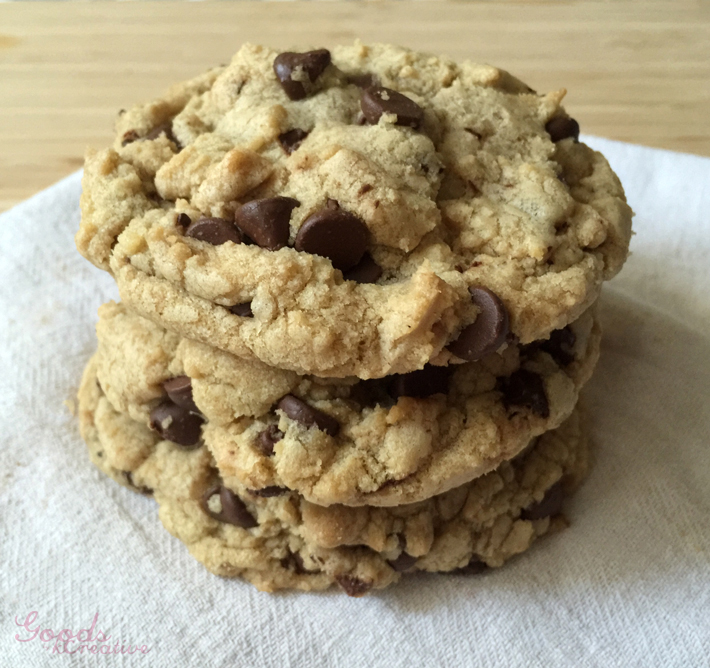 Cookie recipe via Kris Galicia Brown
You can make snacks and drinks yourself, or you can ask each party goer to bring a dish or drink to share. Choose small bites that attendees can snack on while they socialize. Cookies like the Jumbo Mocha Cookies above would be a huge hit.
Keep friends' dietary restrictions, like gluten-free or vegetarian, in mind. Make sure you have enough small plates and napkins to go around.
Other ideas for small bites:
Chips
Brownies
Fresh fruit & veggies
Dips (guacamole, salsa, hummus, etc.)
Cheese and crackers
Nuts
Bruschetta
Make signs to organize the supplies.
If you have your guests dump their supplies into one big stack, you're going to have a big mess. The signs not only help attendees find what they're looking for, but they also help organize everything and cut down on chaos.
Decide how to organize the type of supplies you're swapping, and make signs for each category. Yarn, for example, could be organized by weight or color.
The signs don't need to be fancy. In fact, you can even write them by hand!
Make a playlist.
Use iTunes or an on-demand music app to set the mood. If you don't have time to set up the playlist, check out our knitting playlists (they're great for all kinds of crafts!).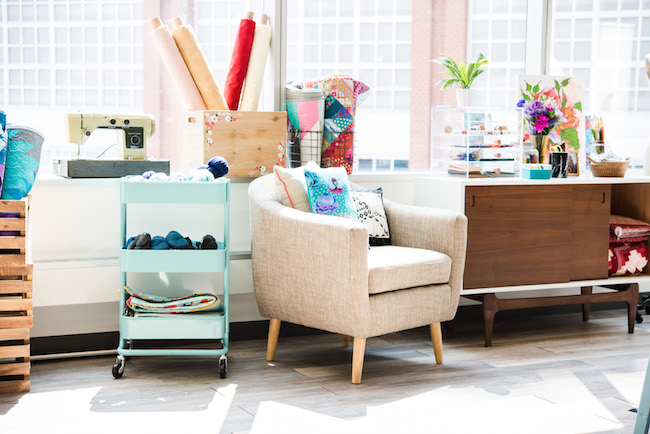 Spread the love (and supplies).
Set up your signs by spreading them around a large room or on a big table so that everyone will have plenty of space to look through everything. Things are going to get messy once the craft enthusiasts start rummaging, so leave plenty of space between sections. If you don't have a large room or table, you can sort supplies into big bins or baskets instead. Work with what you already have!
This will also help avoid excited elbowing and arguments over who's going to take that unused Fat Quarter.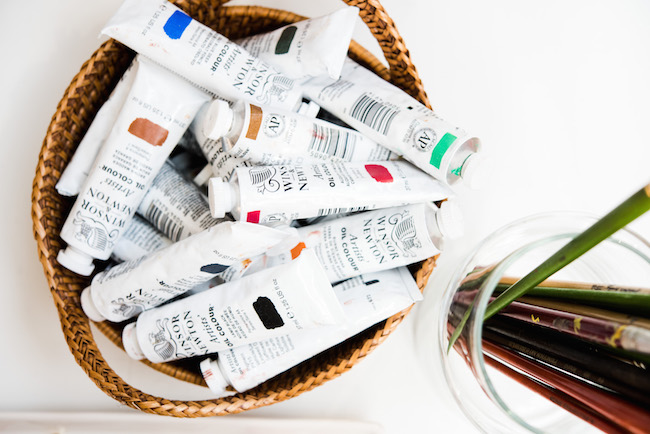 Prep the swap area.
You're probably having this swap because your stash is taking over every crevice of your home. Put your personal swap items out before everyone else arrives — and try to resist grabbing it and hiding it before the guests show up.
Decide the rules.
Will swappers be able to take as many supplies as they'd like? Or can they only take one supply for each supply they bring? Decide which rule will work best for your group.
Welcome guests.
When guests arrive, have them sort their supplies according to the signs you made. Show them to the snacks and have everyone hang out until all the attendees have arrived. This will keep the swap fair and ensure that early birds don't get all the good stuff!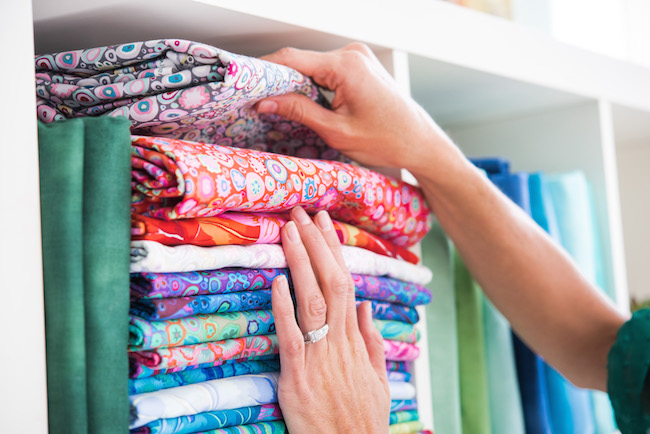 Start the swap!
When everyone has arrived, announce that the swap will begin. Explain the rules, then watch all your friends "ooh" and "ahh" over the selection.
Donate the leftovers.
Depending on your group, you might have some supplies leftover when the swap ends. (There's always going to be that one sad ball of yarn that no one wants.) There are plenty of places that could use these supplies. Maybe it's a local community center that hosts craft classes, or perhaps it's your kid's school in desperate need of art supplies. Find those supplies a good home!