Baking at high altitude can be a little, well, tricky. It usually takes some extra flour, a couple of botched test batches, and a lot of strategic thinking before you nail the perfect combination.
If you add the time-consuming processes of recalculating family favorites to the usual stress of the holidays, you have quite a task at hand. Which is exactly why our project manager Jenny's mother simply said "no" to the whole ordeal.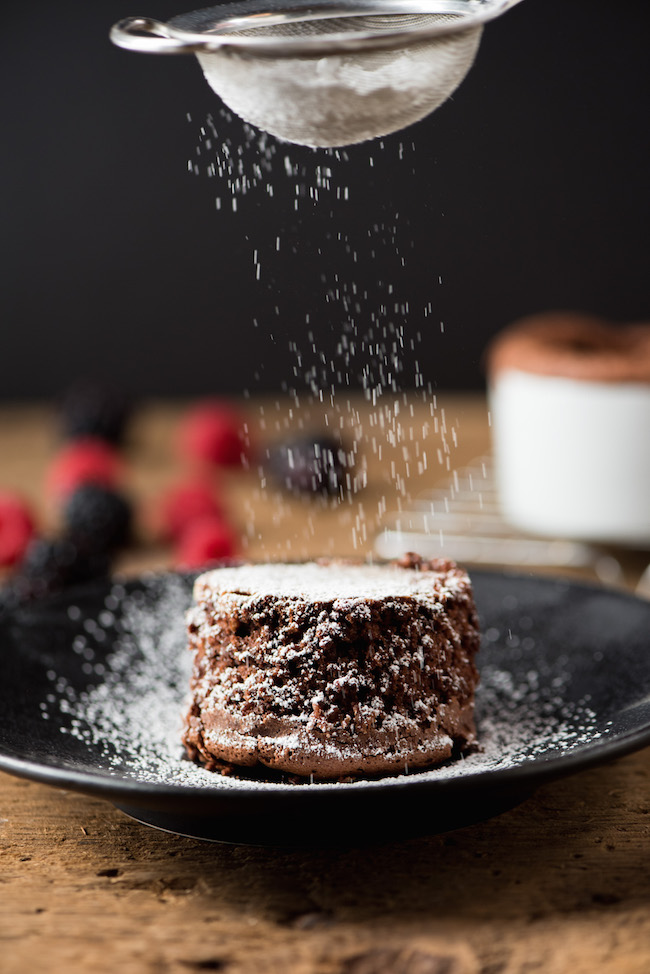 After eight years in Asia, Jenny's family returned to the U.S. and found themselves living in Colorado. In Jenny's words, her mom "hadn't yet mastered the art of baking at altitude."
So rather than waste more time and heartache trying to recreate holiday favorites that were destined to come out a little funky, Jenny's mother decided to take a swing at something new.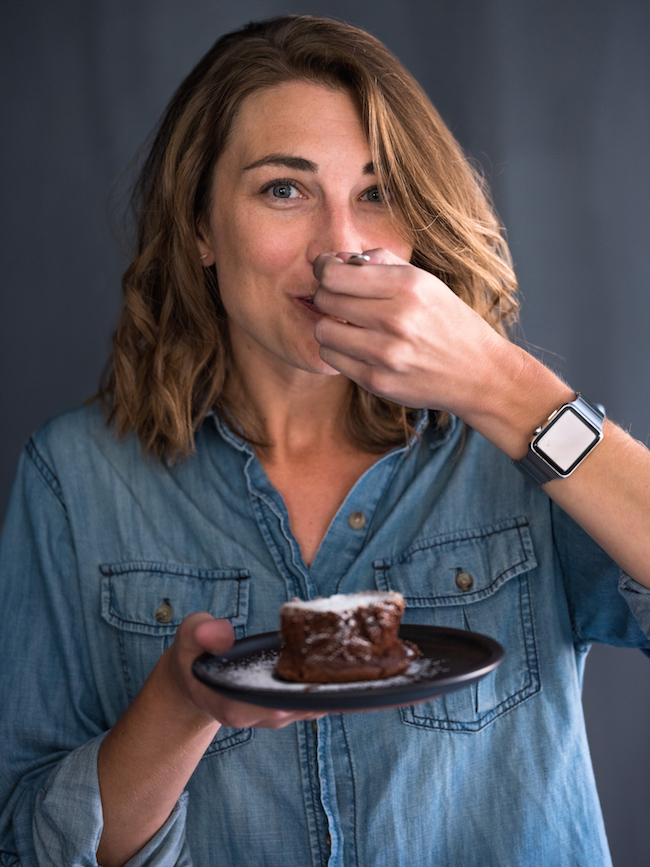 When she discovered a cake that was supposed to fall in, she was pretty certain that she'd found the solution to her troubles. Jenny assures us that this soft, chocolatey dessert comes out perfect every time.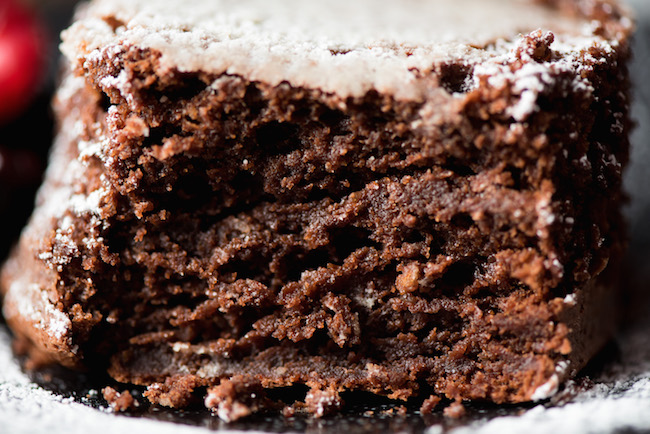 Because this recipe is single serve, there are plenty of opportunities to customize each individual cake. Consider trying out some of these decorative tart toppings, or even making a mini topping bar.
Single-serve sunken chocolate cake recipe
Makes 8 cakes
Ingredients:
8 tablespoons (½ cup) unsalted butter, plus extra for greasing
8 ounces chopped semisweet chocolate*
4 large eggs
1 yolk
1 teaspoon vanilla extract
¼ teaspoon salt
½ cup sugar
2 tablespoons flour, plus extra for dusting
For the toppings (optional):
Powdered sugar or cocoa powder
Whipped cream
Berries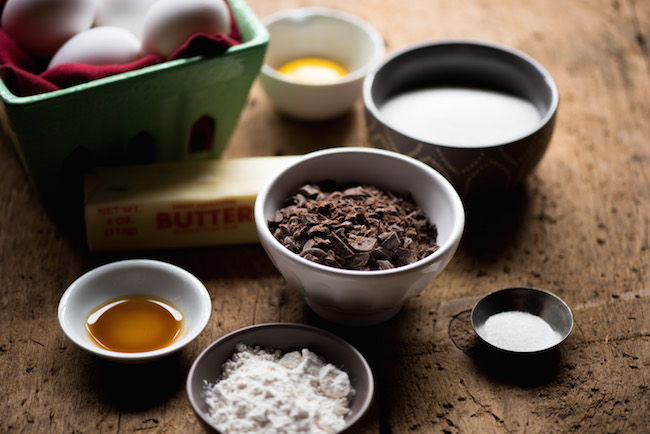 Directions:
Adjust oven rack to center position and heat oven to 400 F. Generously butter and flour eight 6-ounce ramekins or baking cups.
Set a medium heatproof bowl over a pan of simmering water. Melt the butter and chocolate in the bowl, stirring until smooth. Alternatively, you can melt the chocolate and butter in a microwave: Heat chocolate at 50 percent power for 2 minutes; stir. Add butter, and heat at 50 percent for 2 more minutes, stirring at the 1-minute mark. Continue heating in 30-second bursts at 50 percent power until smooth.
In the bowl of a stand mixer fitted with the whisk attachment, beat eggs, yolk, vanilla, salt and sugar at highest speed. Continue beating about 5 minutes (10 minutes with a handheld mixer) or until volume nearly triples, color lightens and mixture drops from beaters in a smooth, thick stream, about 5 minutes.
Pour egg mixture over the melted chocolate and butter. Sprinkle flour over egg mixture. Gently fold egg and flour into chocolate until combined.
Pour batter into prepared ramekins. Bake about 12-13 minutes, or until cakes are ½" taller than ramekin rims or jiggle slightly at center when gently shaken very gently.
To serve, run a knife around edges of ramekins to loosen cakes. Turn onto plates, allow to cool for 1 minute and remove ramekins.
Dust with powdered sugar or cocoa powder and top with whipped cream or berries.
*Recipe notes:
Instead of semisweet chocolate, you can substitute 5 ounces of unsweetened baking chocolate and add 6 extra tablespoons of sugar.