Marbled fondant is such an awesome trend right now. We love it! Using marbled fondant on an entire cake may seem a little daunting, though. Learning how to make sugar rocks or stones for your designs is a great way to test the waters of this technique.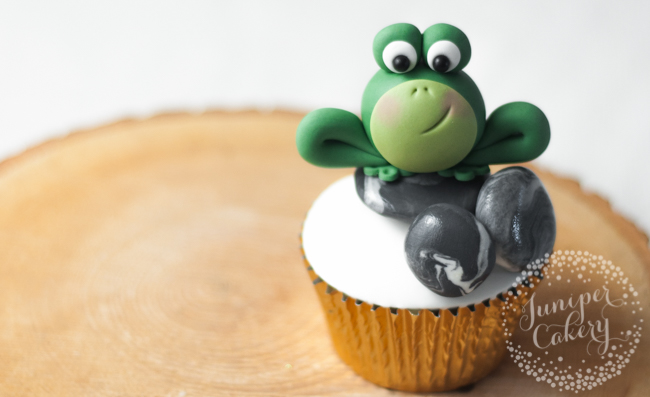 How to make easy fondant rocks
Materials and tools needed:
Black or gray fondant
White fondant
Fondant steamer or confectioner's glaze (optional)
Small sharp knife or scissors
Step 1: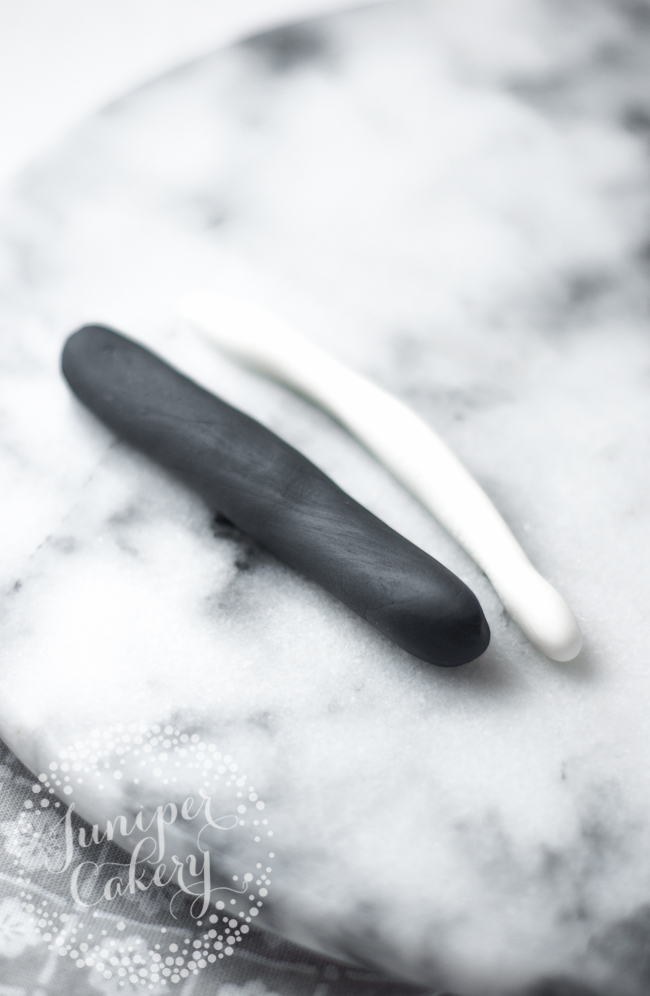 Roll and shape both your black or gray fondant and white fondant into rope-like shapes. If you want more of one color, make sure that color rope is chunkier. For example, use more white fondant for whiter pebbles.
You can always experiment with crazy color combinations for cakes that have more out-there themes. Mixing pink with white would create a gorgeous rose quartz stone, for instance.
Step 2: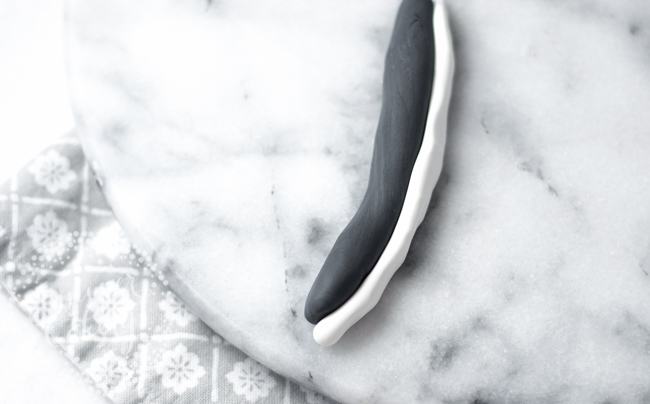 Pinch both fondant ropes together and gently roll the log so they bind together.
Step 3: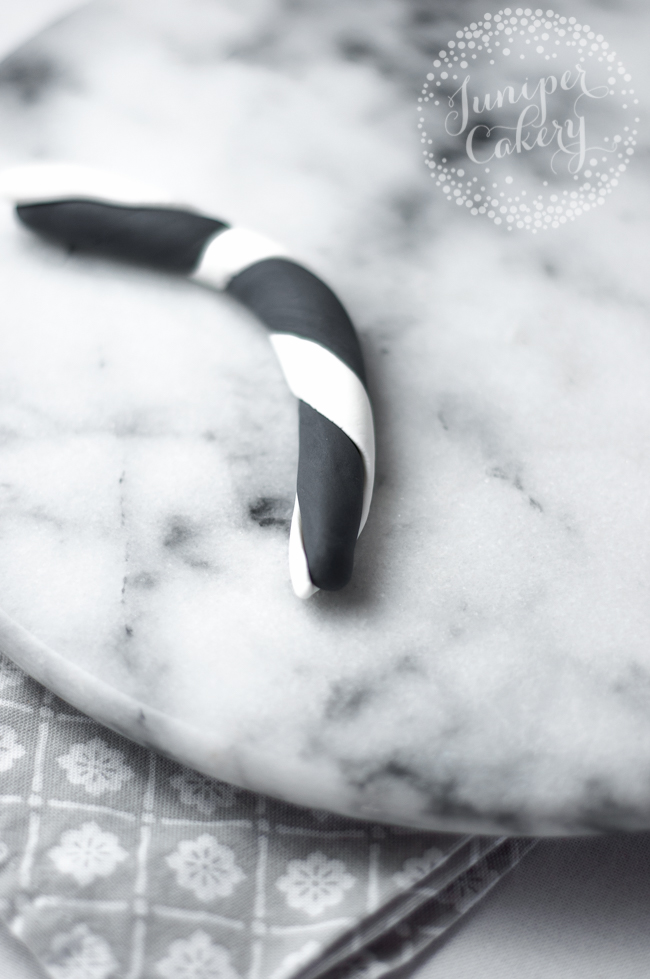 Next,  gently twist the black-and-white rope. It should start to look a little like the cool twist in a candy cane.
Step 4: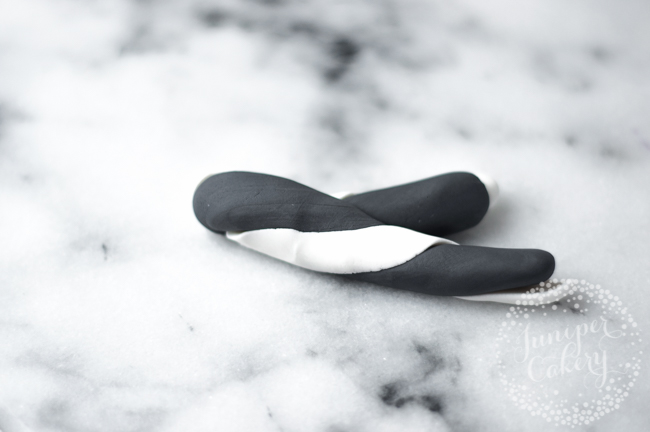 Fold twisted rope of fondant back on itself. Then twist the whole thing again, just like in Step 3.
Step 5: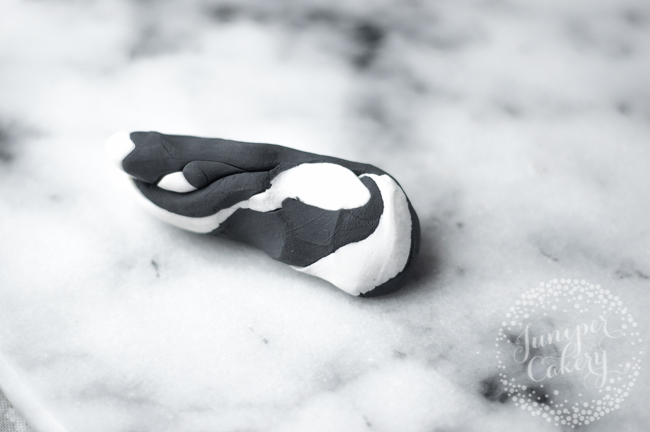 Now squish and lightly mix in your colors! Be careful not to mix them up too much, or you'll lose the marbling effect.
Step 6: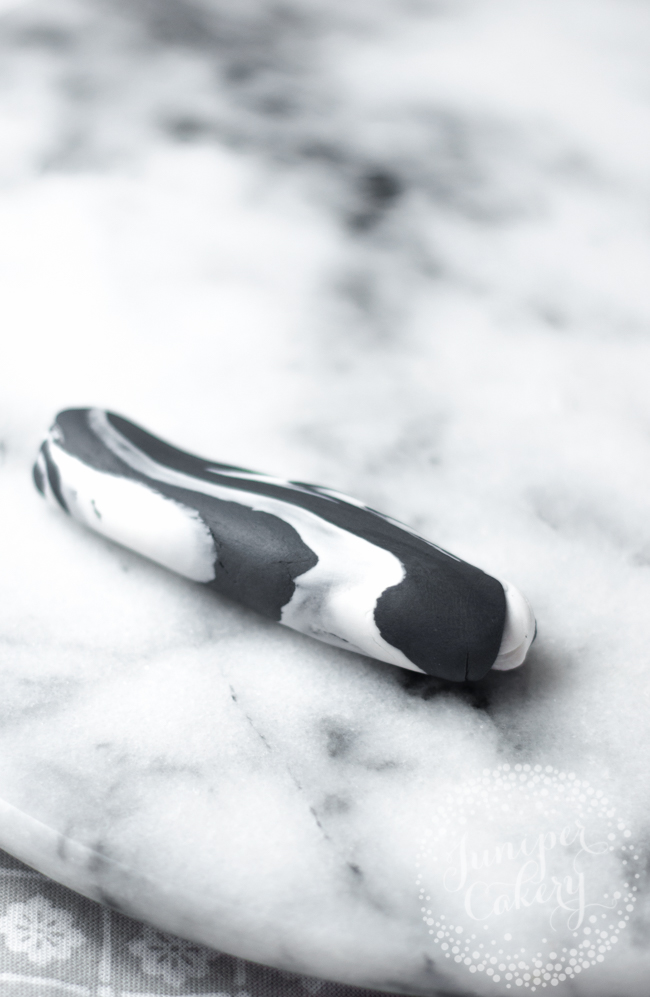 Roll the mixed fondant into a thick rope shape. You should start to see that great marble look come though right about now!
Step 7: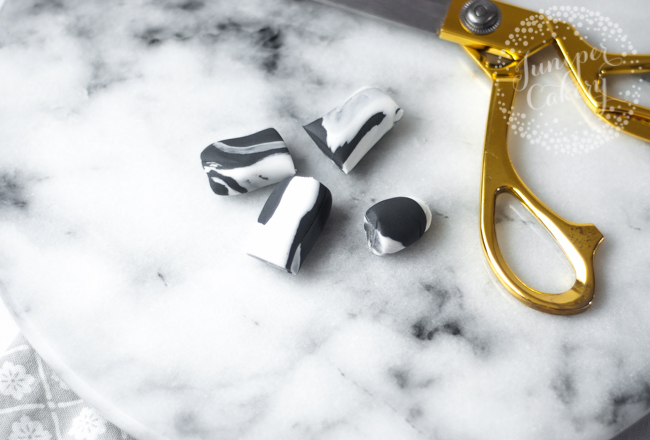 Cut your marbled rope into pieces. The size of each piece will determine to how big your finished stones will be. So, if you want tiny pebbles, cut the rope into small pieces; for larger stones, cut chunkier sections.
Step 8: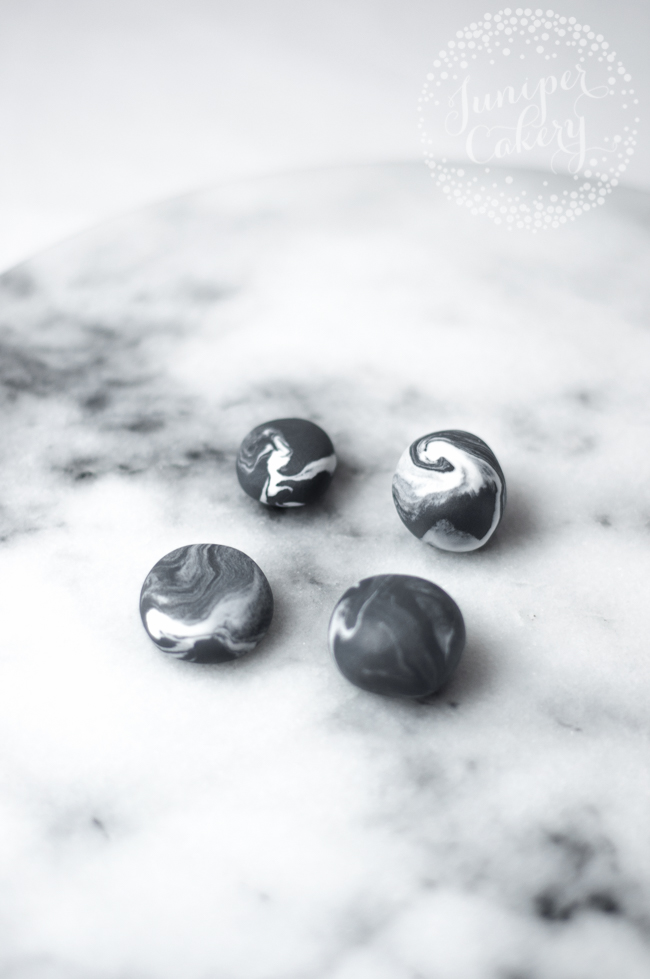 Roll each individual piece of fondant in the palms of your hands for a few seconds. This creates a little extra marbling and creates a smooth, round shape for your stones. The more you roll, the finer your marble will become. Don't roll for too long, though, or you'll end up mixing all your colors together.
Step 9: (optional)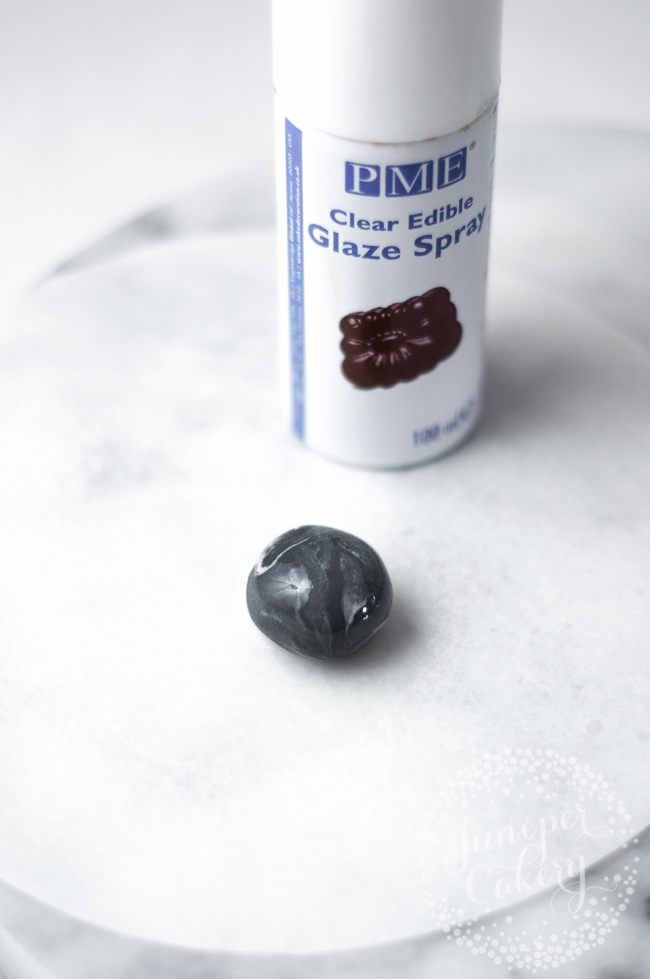 Some stones have a cool, natural shine to them. To achieve this, spritz your stones with some confectioner's glaze (homemade or bottled). Or, you can simply use a fondant steamer to give a fun glossy look. (Here's a bit more on how to make fondant shiny.)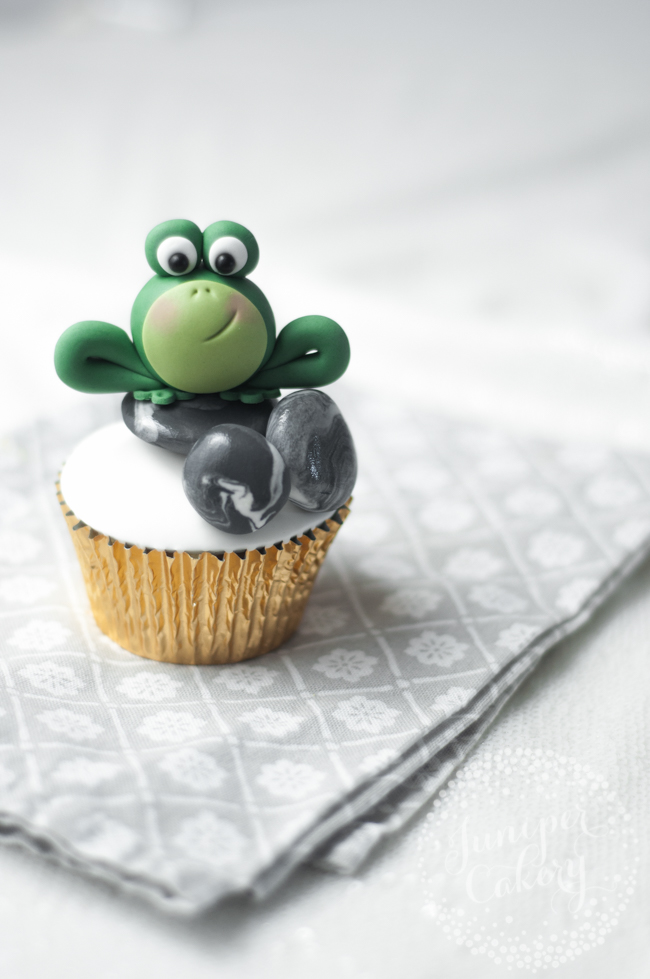 What a cool and totally easy technique, right? Sugar rocks like these are perfect for zen garden–themed cupcakes, realistic pathways for fairytale castles or fun fishing cakes. We paired ours with a cute little fondant frog for one irresistible cupcake!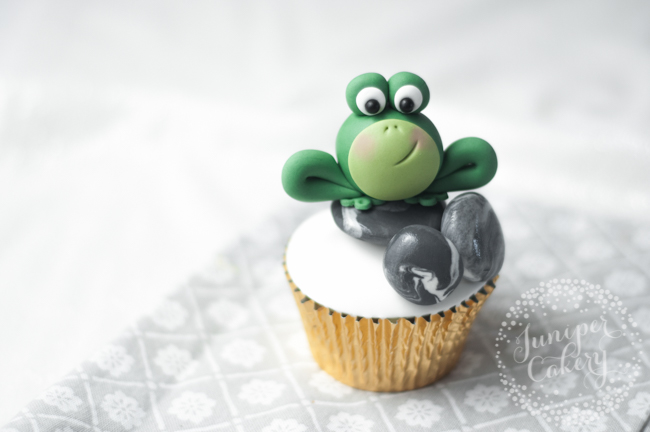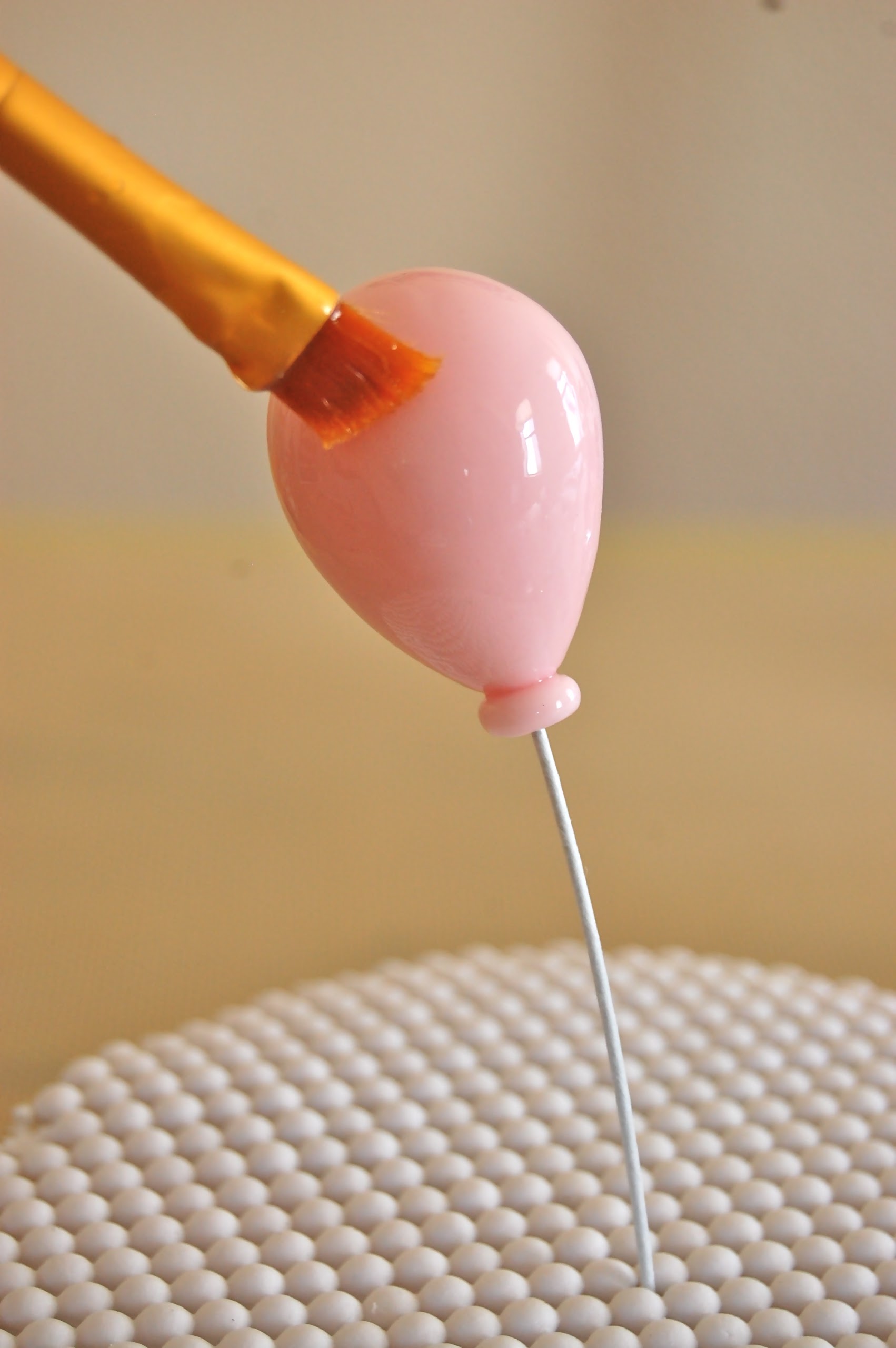 Learn to Make Fabulous Fondant Toppers
Wow clients with customized toppers for baby showers, birthdays & beyond.Download the FREE Guide