You don't have to be a sugar flower expert to know that making them is a labor of love. Want to speed up the process? Here are 7 great tips for whipping up stellar sugar flowers when time is not on your side.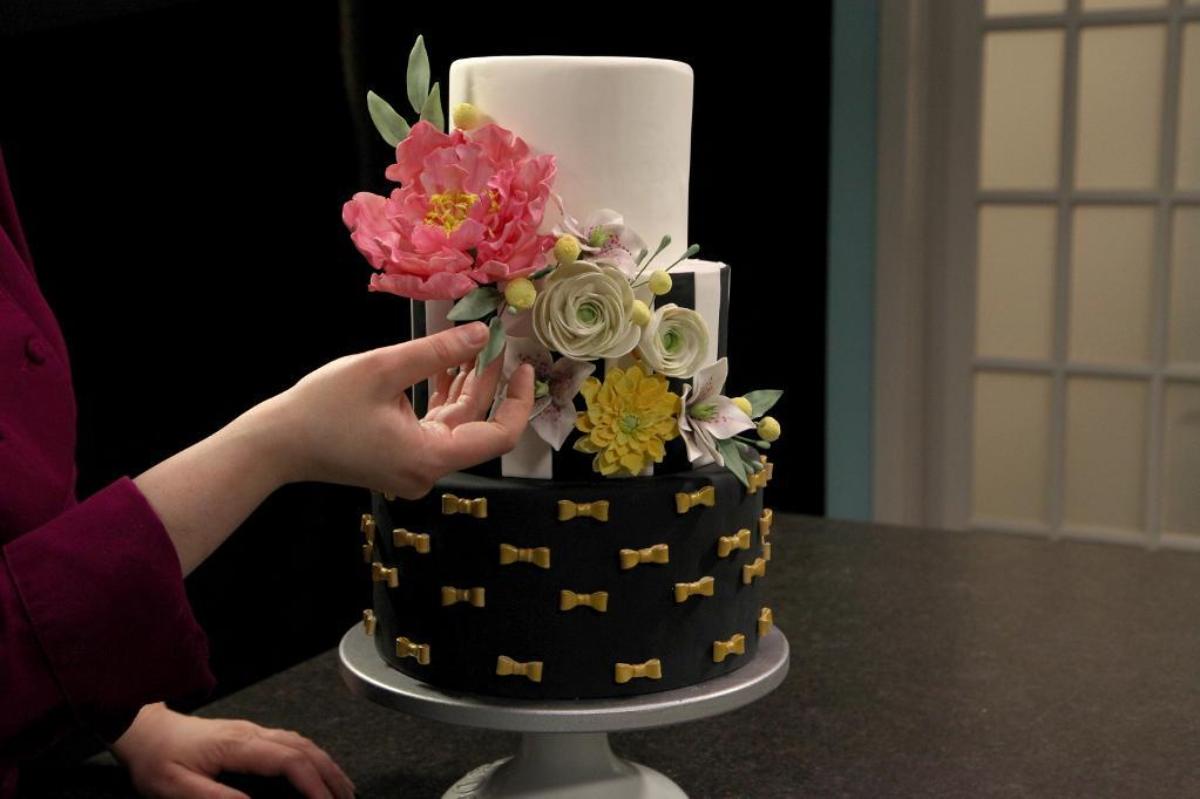 Image via Erin Bakes
7 tips for making sugar flowers FASTER!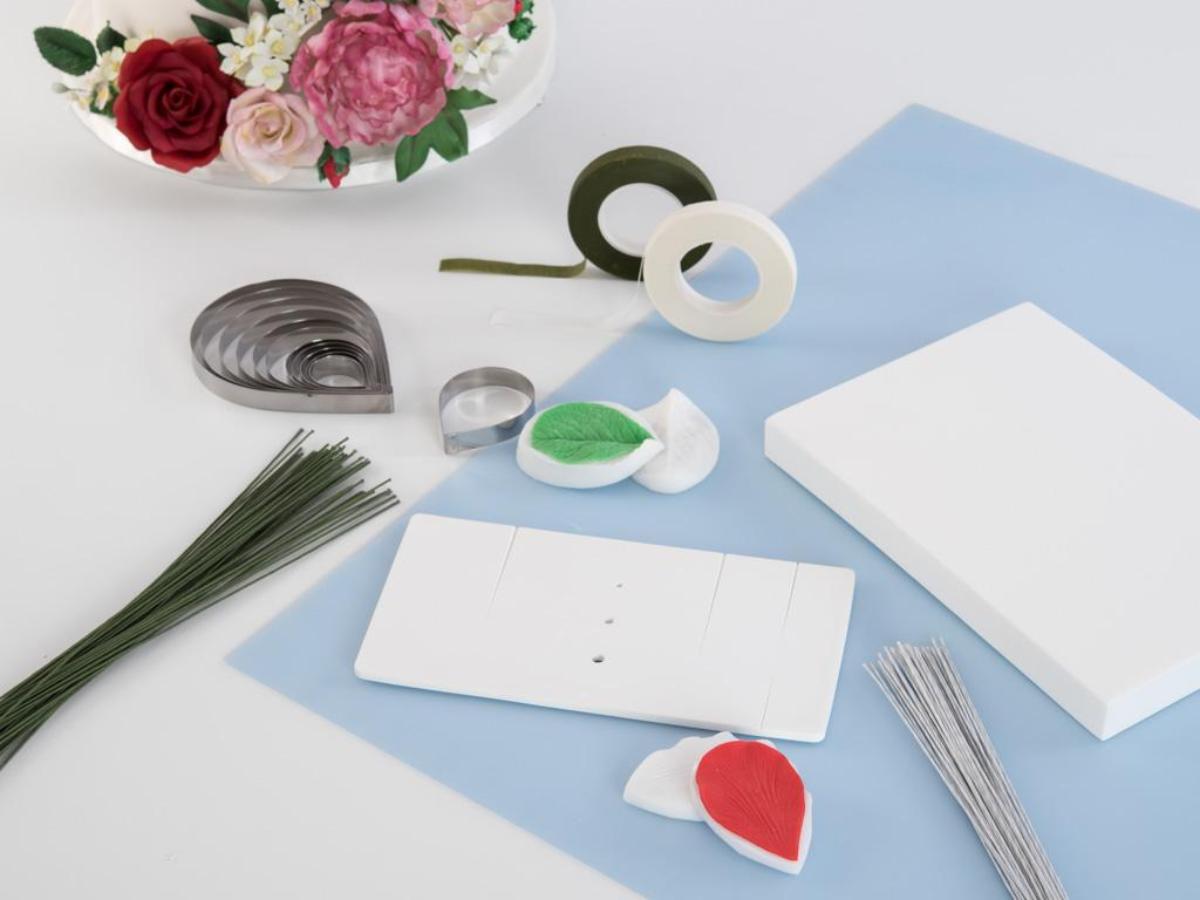 1. Plan, plan, plan.
Then plan some more. As a wedding cake shop owner, I was often asked how long it took to make a sugar flower. The answer would sometimes surprise people: a few minutes each day for several days.
Sugar flowers are a waiting game. Plotting out the flowers you want to use in your arrangement and then breaking down the steps required to make each flower will allow you construct a prep list to keep you on task throughout process. Keep in mind these are fragile little buggers, so always plan to make a few more than you need.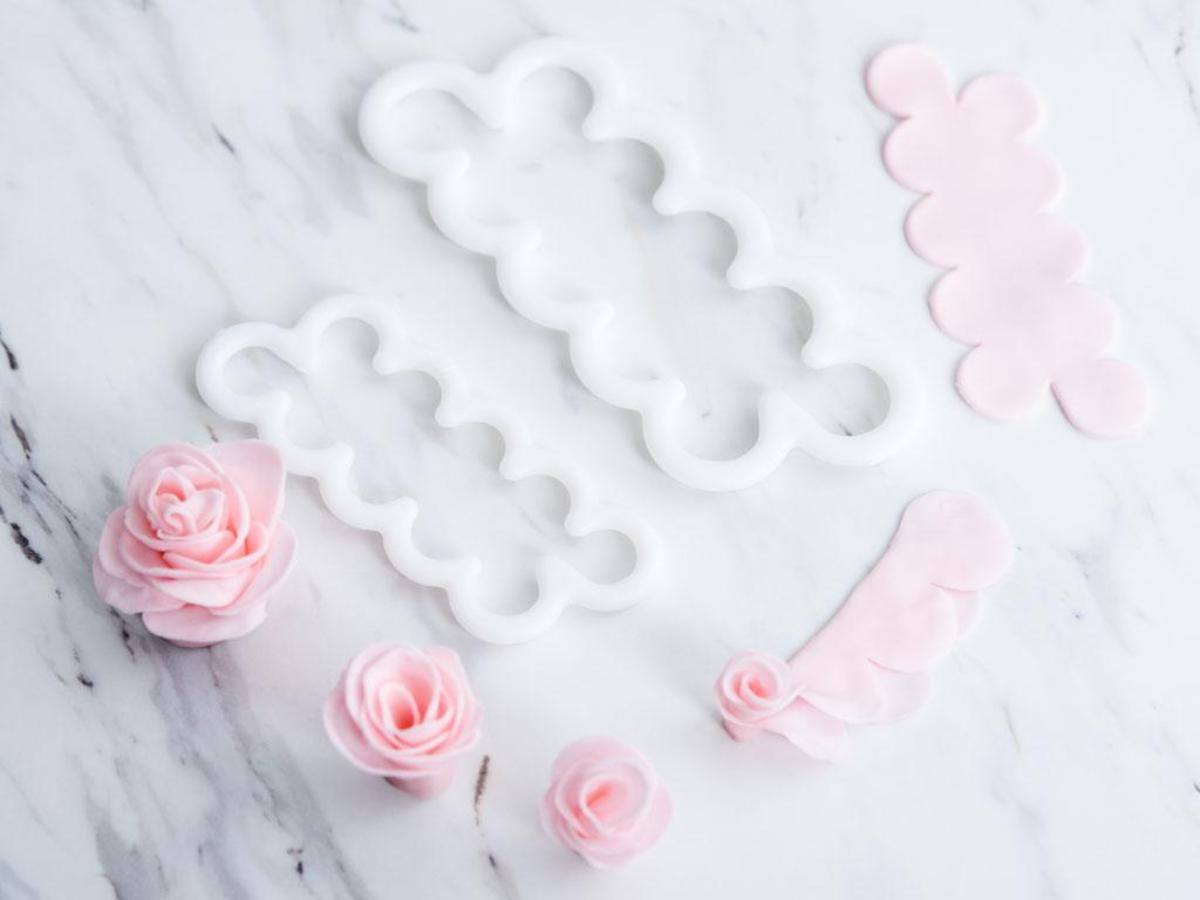 2. Use store-bought gum paste.
Homemade gum paste recipes often require time for the paste to rest before using it to shape petals and centers. Because of that, using store-bought gum paste can save you time. If you're unfamiliar with the differences between gum paste brands, check cake decorating message boards or ask an instructor what their favorite brand to use is.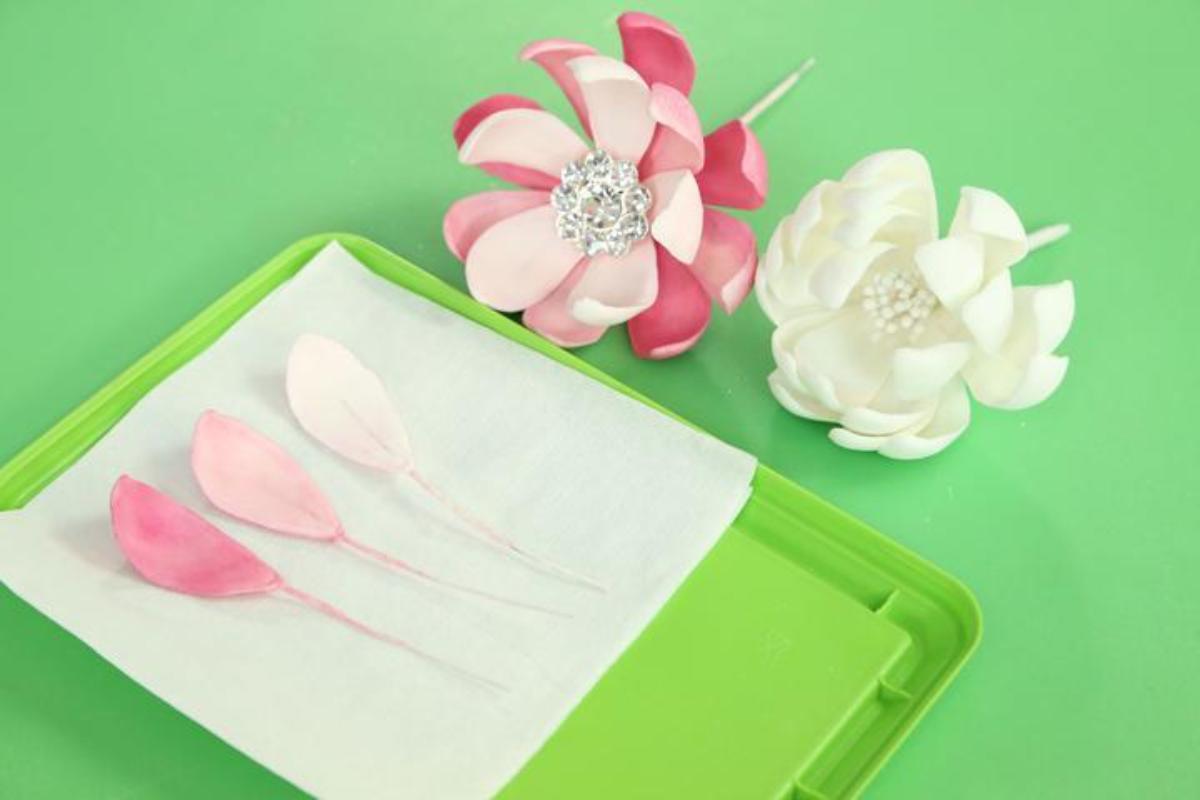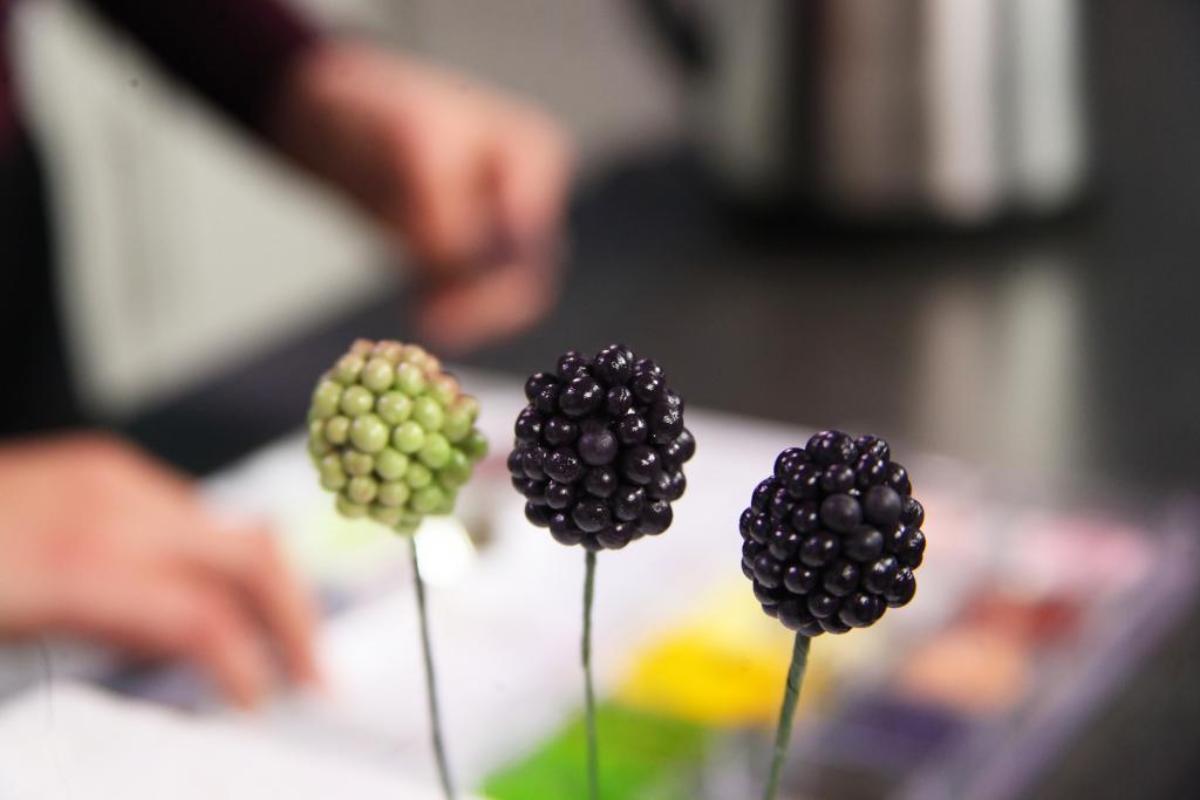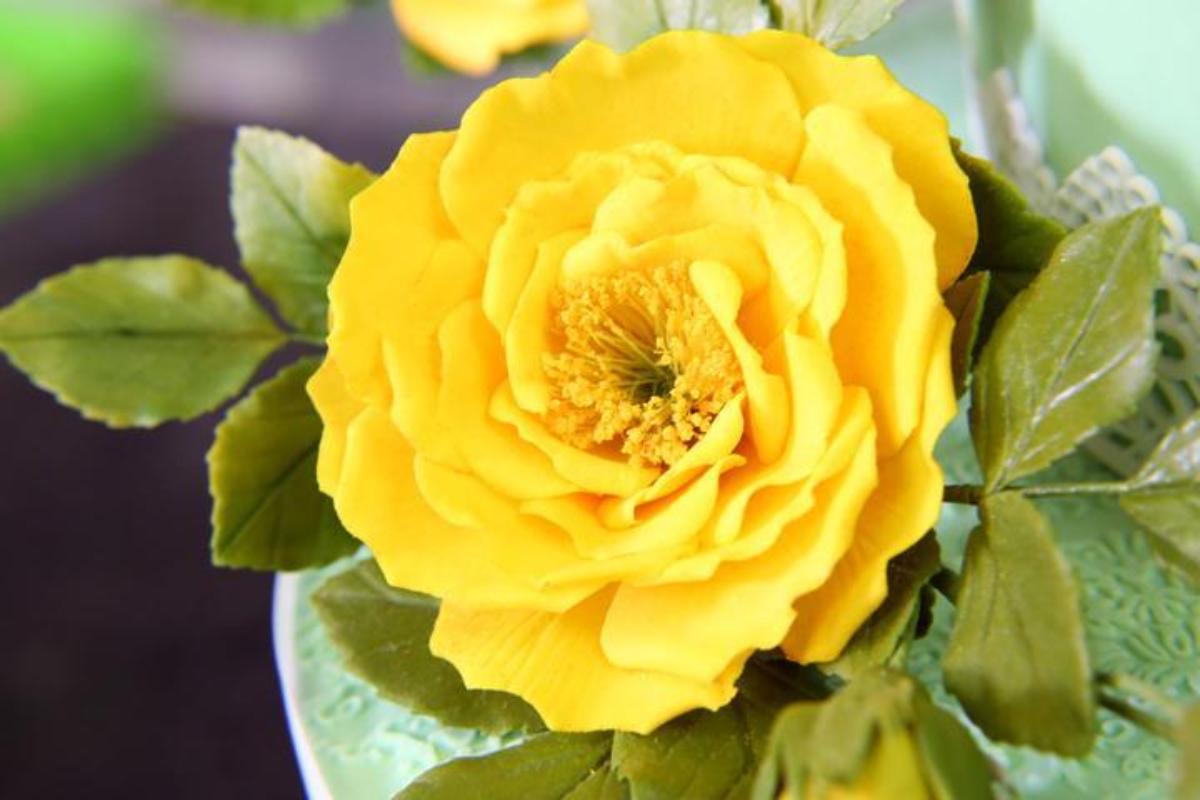 Image via Nicholas Lodge
5. Purchase pre-made centers.
Dry time between layers is the main reason sugar flowers take so long to make. Remove a step from the process by starting with pre-made, lightweight Styrofoam flower centers. They're easy to work with and come in a variety of sizes.
Add just a few petals to a ready-made center for a quick filler blossom, or layer on the petals for a full-sized bloom. Even though sugar flowers are hard as a rock and almost never eaten, do be sure to alert your customer or guests to the flower's inedible center.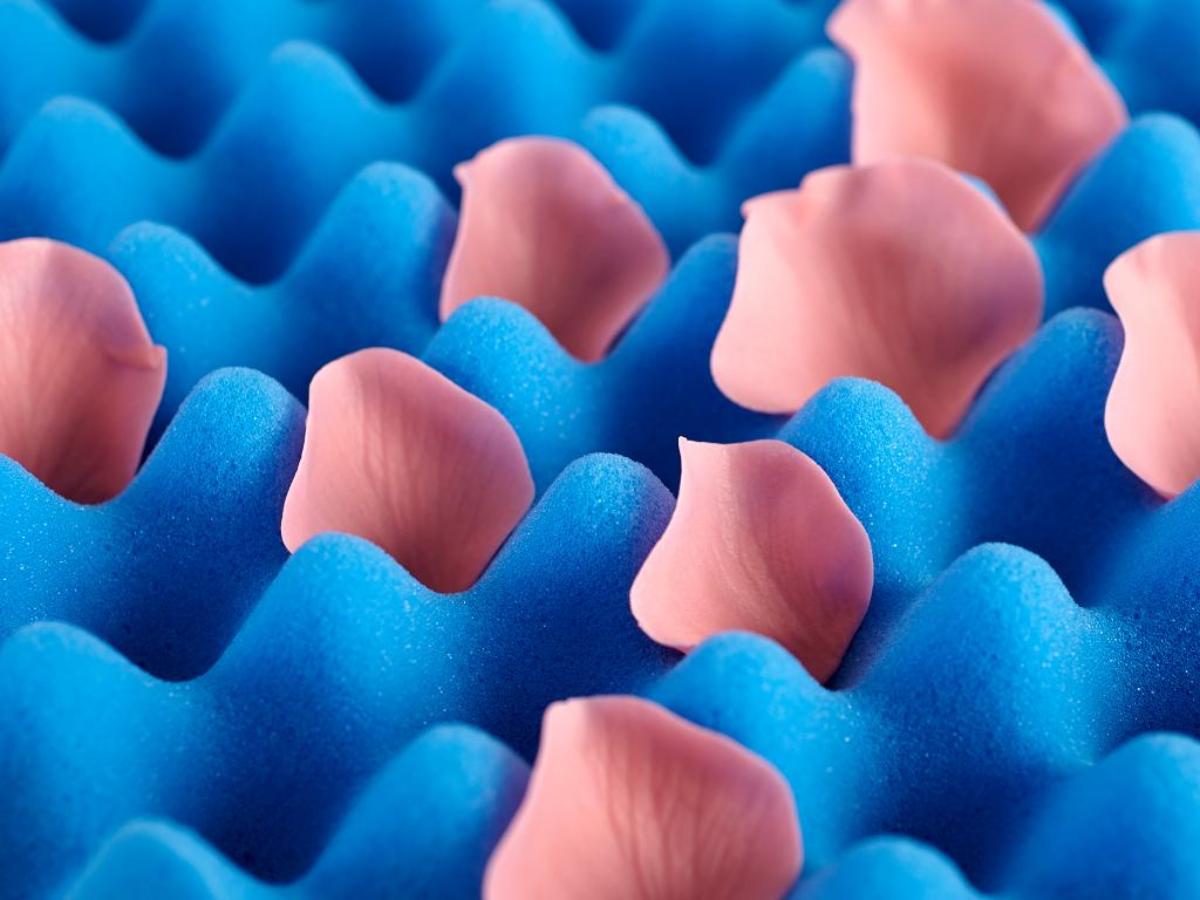 6. Dry petals faster.
Petals left to dry at room temperature typically take 4 hours, up to overnight, to dry out — that can sure slow you down. If you're working from your home, here's a quick and easy way to dry gum paste (or even fondant) decorations faster: Lay them on a cookie sheet and place the tray in your oven with just the light turned on. The warmth from the light is enough to move the process along without melting or discoloring your gum paste.
Professionals also occasionally use food dehydrators to dry petals and finished flowers faster. In a food dehydrator set on low heat, the time it takes to dry out the petals or blooms can be reduced to as little as a half hour, depending on the thickness and size of the item being dried.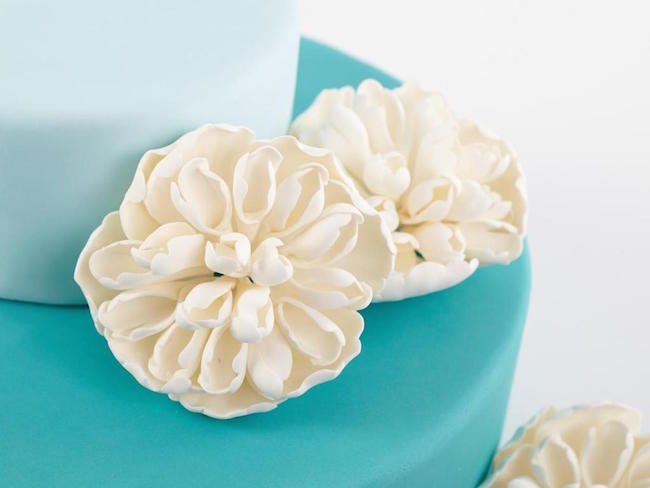 Caljava Heirloom Peony Sugar Flowers
7. Don't make 'em at all!
The variety of high quality pre-made sugar flowers available online and from cake decorating supply stores has increased significantly in recent years. When time is of the essence, customizing a store-bought bloom may be your only option. Flowers made of white gum paste can be dusted or airbrushed to add realism and custom details. Combine handmade and ready-made flowers to create large, lush, semi-customized arrangements in a jiffy.
Learn Sugar Flower Skills From 4 Favorite Instructors!
Make gorgeous sugar flowers for any occasion! Learn from four renowned sugar artists in this special Craftsy class and wow loved ones with magazine-worthy blooms. Enroll Now »