From my experience the perfect diaper bag is so hard to find. I mean, you might find one that hits all the check boxes of compartments but the fabric and style is just not you. Or the reverse is true, where you find one that is perfect for the everyday use but has NO pockets inside. Come on, who designed that?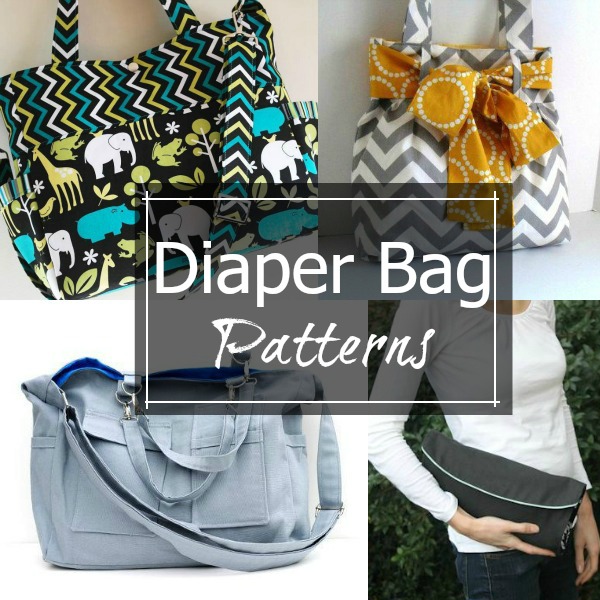 Never fear because we've scoured the best indie designer pattern shops on Craftsy to find some fantastic diaper bag patterns that are so cute, you'll want to continue toting around the bags even after the diapers are gone.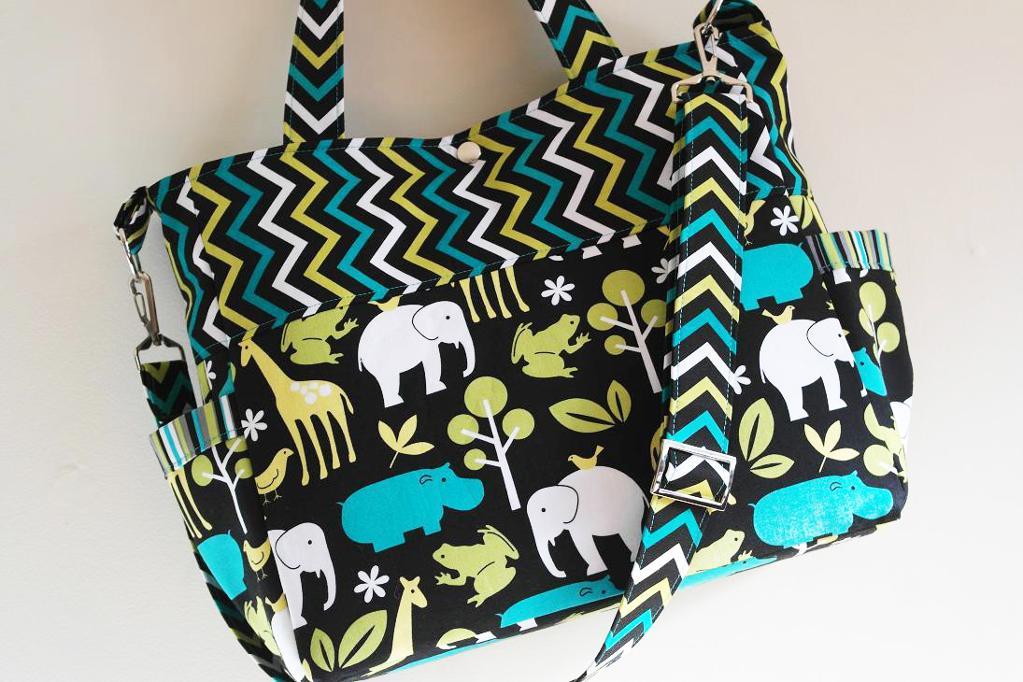 Photo via Craftsy member Susie D Design
1. 
Sophie Diaper Bag
If pockets are your thing, this bag has you covered! This bag is all about keeping things organized and in place, plus the zipper closure will help prevent anything from falling out.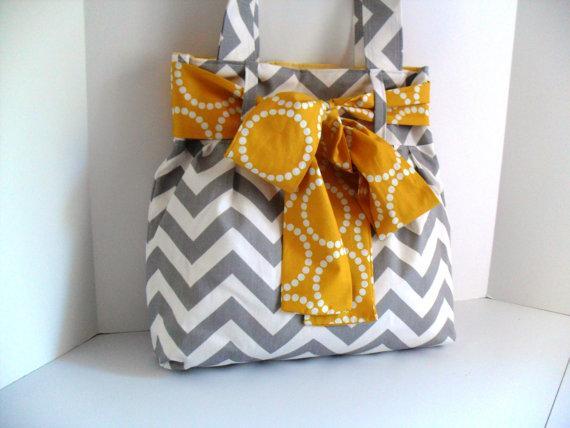 Photo via Craftsy member Diaper GoGo
2. Bow Diaper Bag
This bag is perfect for the style-conscience mom! The large bow bag is the perfect focal point and says "look at me." By simply selecting high contrasting patterns the bow will really make a statement.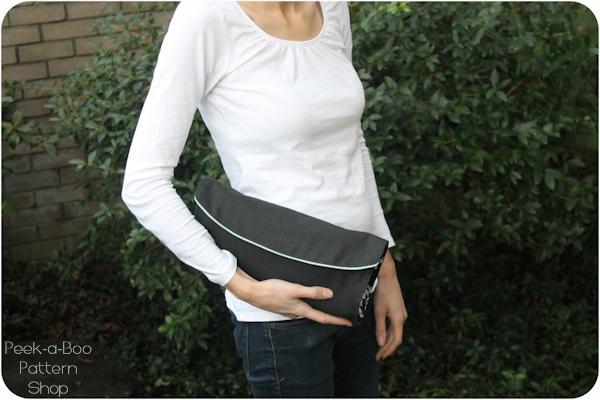 Photo via Craftsy member Peek A Boo Pattern Shop
3. Does It All Diaper Clutch
Out on the town with your tot in tow and want to look chic? This all-in-one diaper clutch is the perfect solution. With its slim line and compact size, no one will even know it's a diaper bag! 
Photo via Craftsy member Handmade Therapy Patterns
4. Canvas Carry-All or Diaper Bag Pattern
This carry-all bag is by far and away the coolest bag on the block. This pattern is one that you will want to make over and over again, even after the diapers are long gone. The pocket details make it perfect for short weekend trips and long travel days.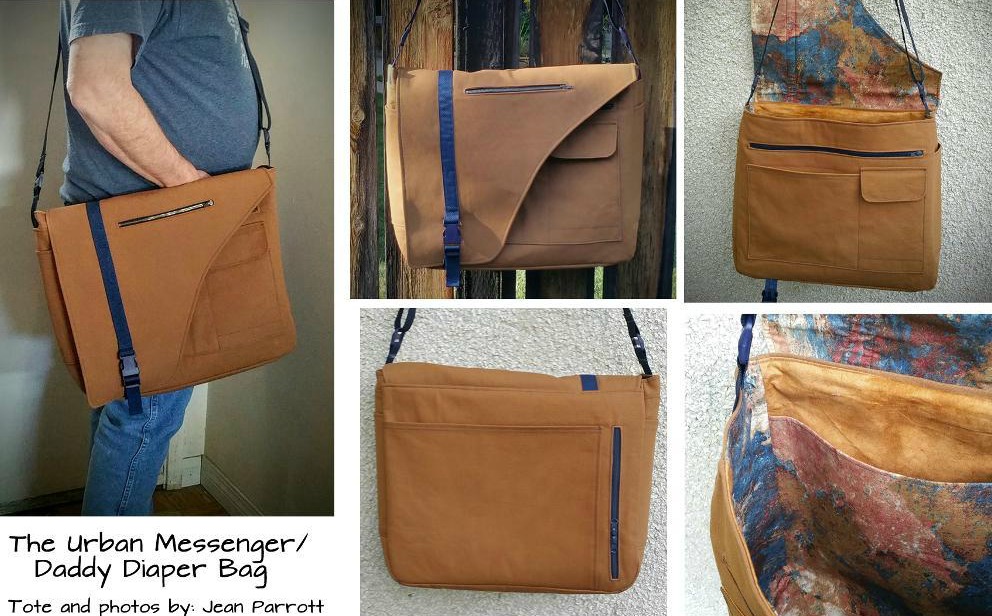 Photo via Craftsy member RLR Creations
5. Urban Messenger/Daddy Diaper Bag
And let's not forget all those special dads out there! Not only is this Daddy Diaper Bag handsome but when stitched together in masculine fabrics you would never guess that tucked inside are diapers, wipes and more. Talk about a trendsetter.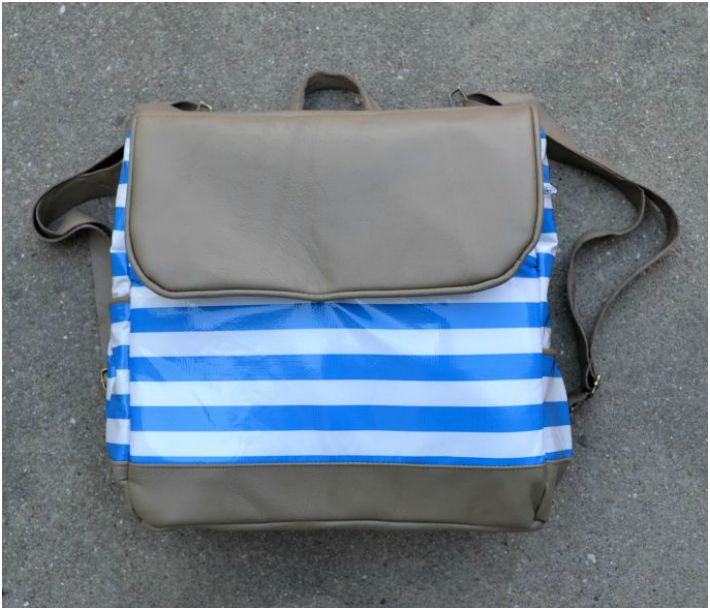 Photo via Craftsy author Heather Feather 
6. Design Your Own! 
Worried something might leak or need any extra pocket? Our FREE step-by-step photo tutorial will walk you through the steps of creating a diaper bag with oilcloth. Talk about an easy clean up!
Now that we have you covered with the perfect diaper bag, it's time to fill it with handmade goodies.