Sprinkle cakes are ridiculously fun and they work for almost any occasion! They're also surprisingly quick and pain-free to whip up for a last-minute party.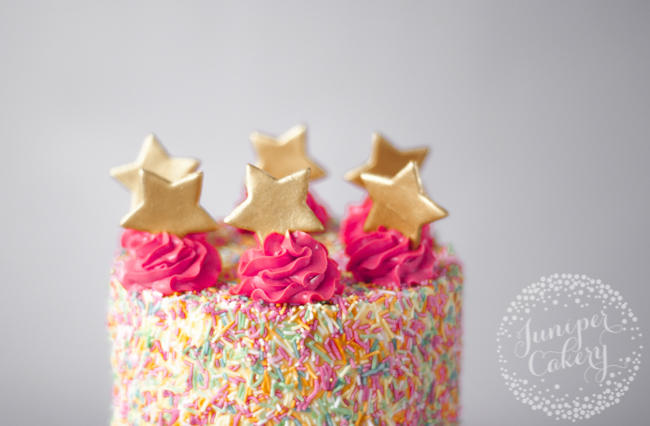 To customize your sprinkle cake, just switch up the sprinkles you use. Go rainbow for birthdays, try pretty blush for bridal showers and engagement cakes, or use shaped sprinkles for some novelty fun! 
More Candy-Coated Cakes
Discover birthday cake designs so easy, they're like a wish come true. Get the Class!
How to make a fun and easy sprinkle cake
What you need:
Chilled, iced cake
Lots of sprinkles (lots of them)
Rimmed cookie tray
Small cup or bakery scoop
Food-safe rubber gloves
Small to medium sturdy bowl or jar
Step 1: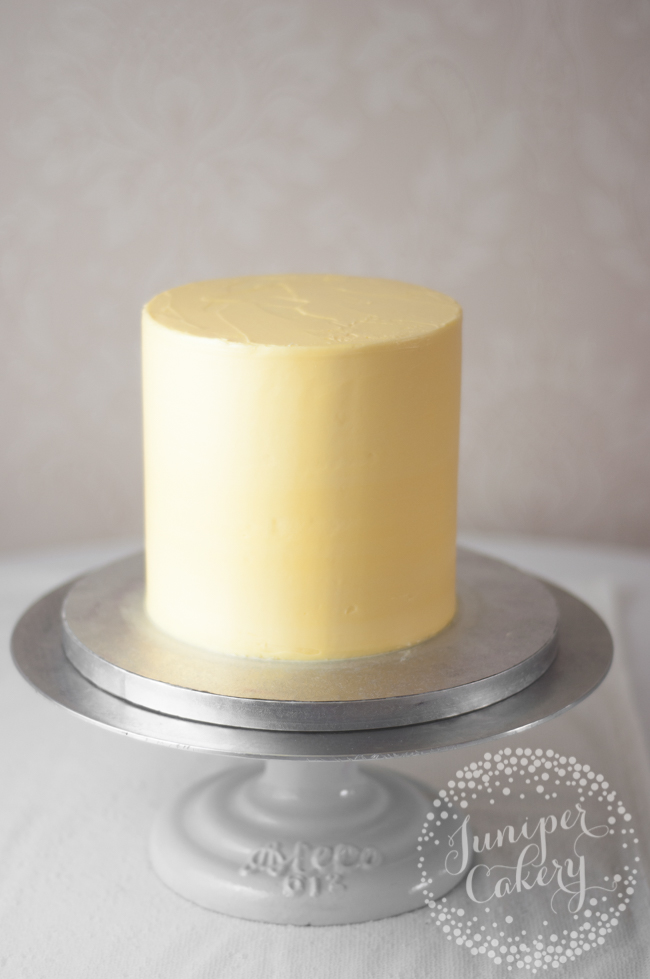 Make sure your cake is well chilled. It may need to be left in the fridge for a few hours. Soft buttercream will dent easily, but chilled frosting will stay pretty in place, even if you bump it as you add the sprinkles.
Step 2:
Place your sturdy bowl or jar in the center of the cookie tray.
Step 3: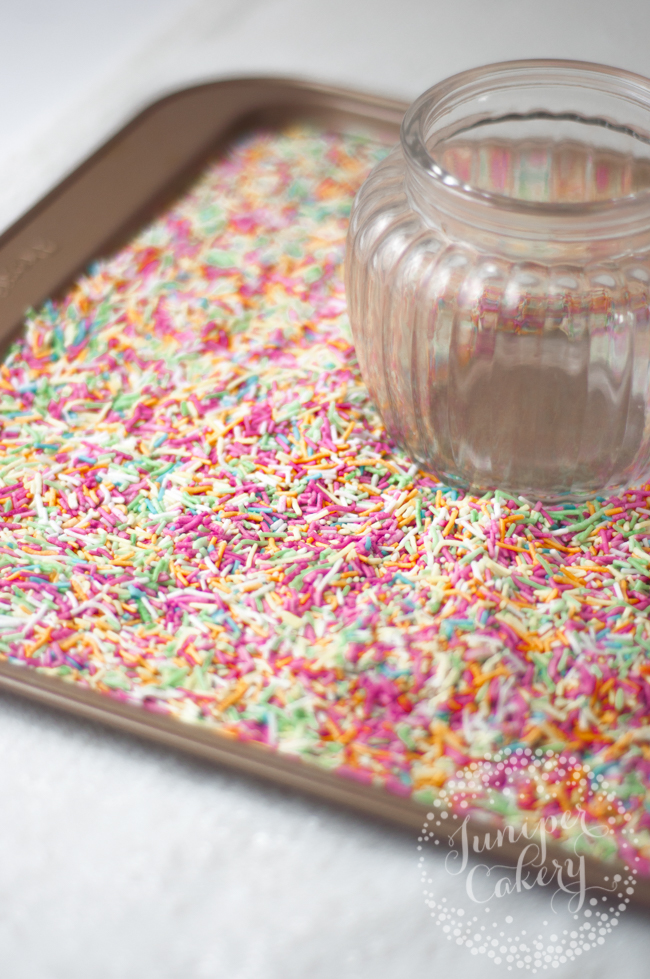 Pour all your sprinkles onto your cookie try. It's important to use a tray that has a lip or rim around the edge to  stop your sprinkles from spilling out and making a big mess.
Step 4:
Place your cake on top of the jar. This way, any sprinkles that don't stick to your cake will easily fall back onto the cookie try.
Step 5:
Scoop up sprinkles by hand (make sure you're wearing gloves) and gently press them into the sides of your cake. Work all the way around the cake until it's covered.
Note: Some decorators like to pick up their cake, turn it sideways and roll it in the tray of sprinkles. This is a pretty scary thing to do for a lot of people, so instead we're concentrating on pressing them onto the sides by hand. By all means, if you feel comfortable rolling your cake in the sprinkles, go for it!
Step 6: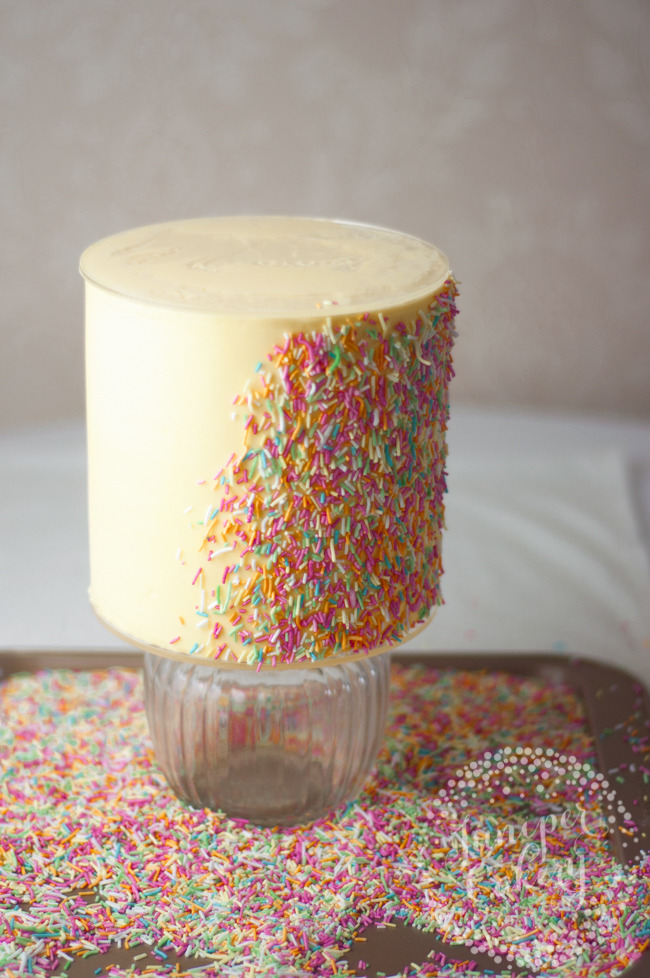 For the top of your cake, use a small cup, measuring cup or  bakery scoop to pour sprinkles over the top.
Step 6: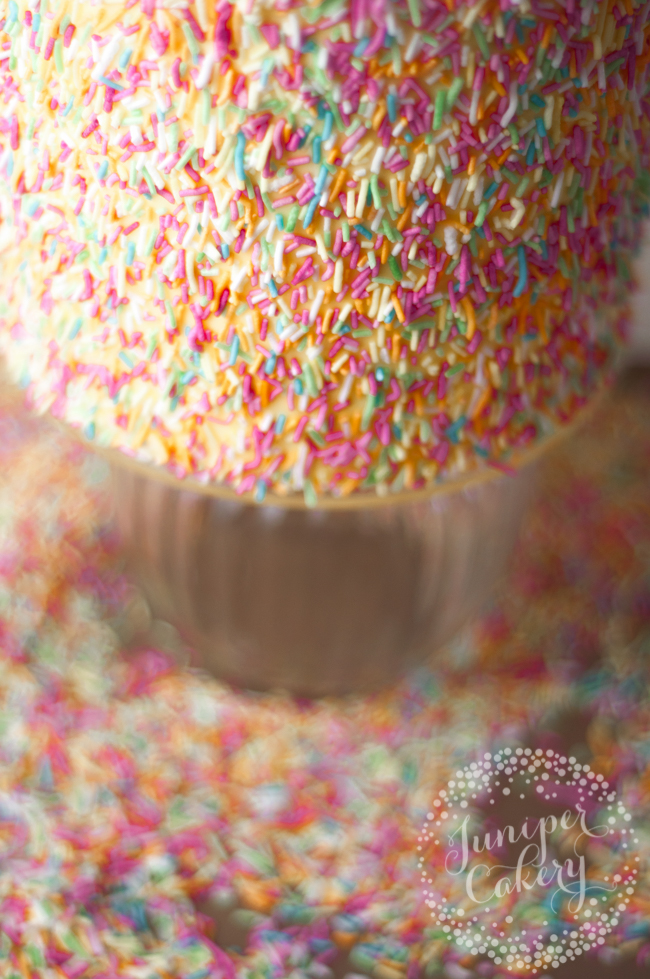 If you find any bare patches, simply press more sprinkles into that space.
Now you can have fun adding more decorations to your cake! Think candy, buttercream swirls, macarons or cookies on top. You can even go crazy with chocolate shards or a personalized cake topper. We kept it simple with pink buttercream swirls and golden fondant stars.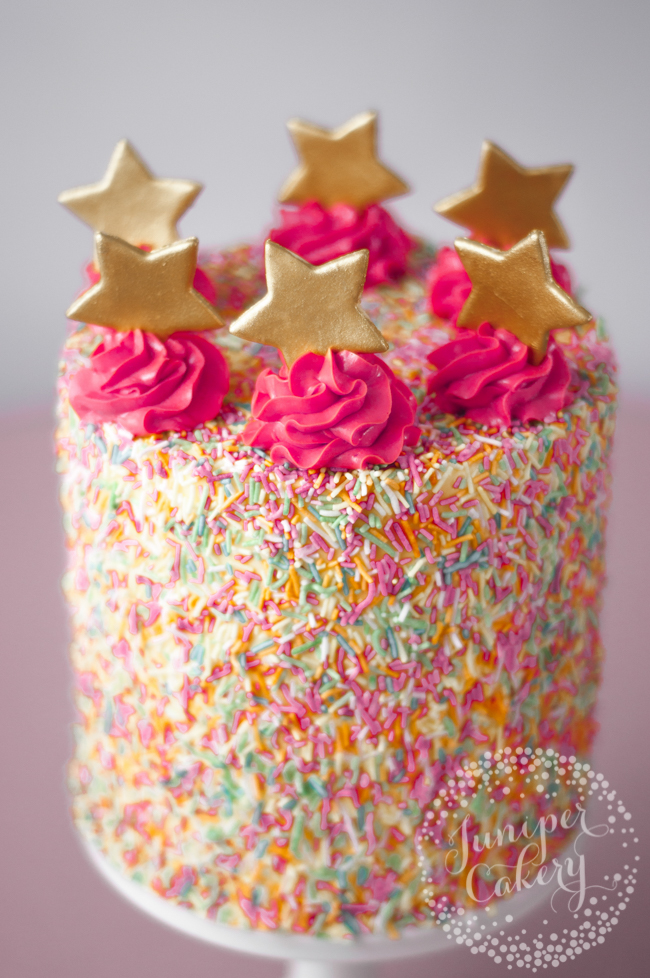 We bet you can't wait get sprinkling now! It's such a fun technique to try out for different parties. We love the idea of using crazy sprinkle mixes or sticking to white and silver stars for a more sophisticated design.
More Candy-Coated Cakes
Discover birthday cake designs so easy, they're like a wish come true. Get the Class!