Currently I'm not minding the limited produce selection in the grocery store. Simplicity and slim-pickings breed creativity and that, right now, is where I'm at. However, I may be singing a different tune in a couple months.
I'm also at the place in my cooking journey where I'm romanced by citrus — vibrant, crisp and tasting of sunshine, I'm eating it up in all forms and tucking every variety into new and interesting corners, like soup.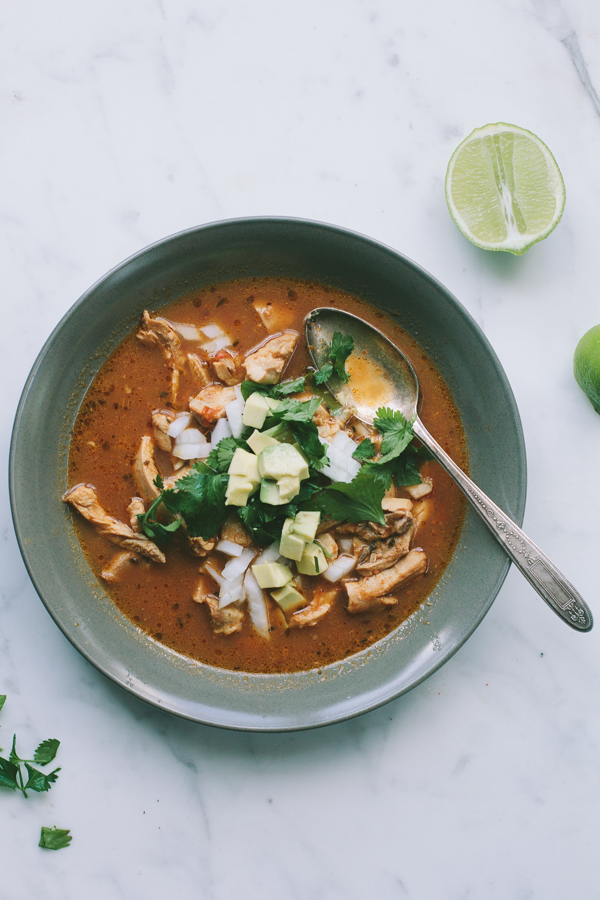 Citrus and soup may not seem like natural mates, but a quick search of recipes has one rethinking. There's a lemon soup native to Greece, thickened with egg yolks and loaded with orzo and chicken. Others I've seen are fragrant with garam masala and orange juice. But the one that has me feeling the warmth of the sun in the dead of winter of sopa de lima — lime soup.
Sopa de lima is really a simple soup with a surprisingly deep flavor. The charm of the soup is in the tang and soft bitter flavor that comes from an entire lime (peeled) pureed into the mix. The acidity is softened with a base of pan-roasted tomatoes, garlic and jalapeño. Dried herbs give the broth a dense flavor. My favorite part though are the flourishes at the end. I do love a soup that is capped off with an array of ingredients that practically form a salad. This one has diced onion, avocado and cilantro. Oh, and tortilla chips.
It's hearty, warming, healthful and comes together in just over 30 minutes.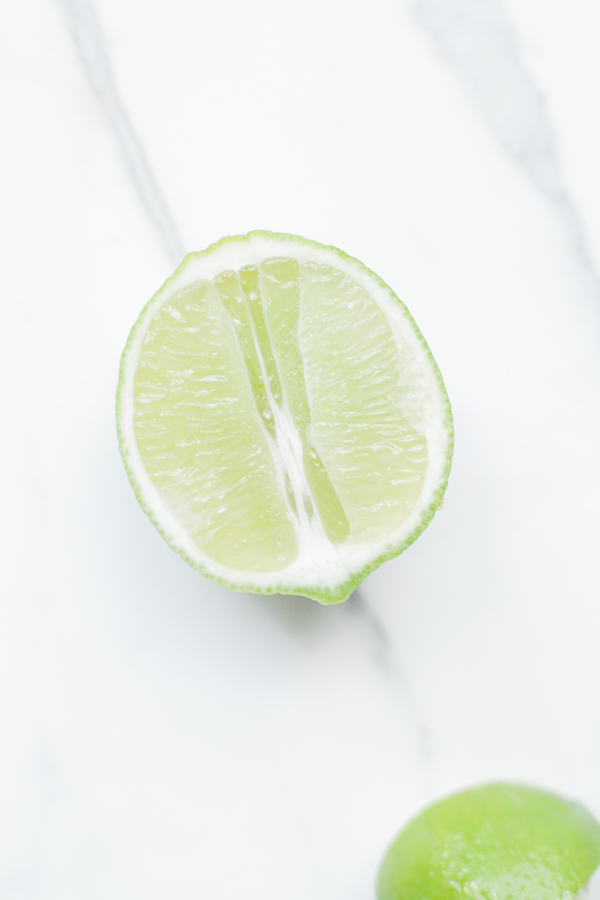 Sopa de lima (Mexican lime soup) recipe
Serves 4
Ingredients:
2 tablespoon olive oil
4 cloves garlic, peeled
4 Roma tomatoes, quartered
1 jalapeño, halved and seeded (feel free to add more if you like more heat)
4 cups chicken stock
2 limes (1 peeled of pith and roughly chopped, 1 halved lengthwise and very thinly sliced crosswise)
½ teaspoon dried thyme
1 teaspoon dried oregano
4 boneless, skinless chicken thighs
Kosher salt and freshly ground black pepper, to taste
1 cup finely chopped white onion
1 avocado, diced
1 cup chopped cilantro
Crumbled tortilla chips (optional)
Step 1:
Add olive oil to a 12" skillet or large saucepan over medium-high heat. Add tomatoes, garlic and jalapeño with a pinch of salt. Sauté for 15 minutes, stirring occasionally. The tomatoes will slump and give off juice as the jalapeño and garlic soften and char.
Step 2:
Remove the pan from the heat and carefully transfer the vegetables to a food processor or blender. Process with the peeled lime.
Step 3:
Return the mixture back to the pan along with chicken stock, thyme, oregano and 1 teaspoon of kosher salt. Scrape up the bits on the bottom of the pan and bring everything to a simmer.
Step 4:
Carefully add the chicken and simmer for 20 minutes or until the chicken is cooked through.
Step 5:
Remove the chicken from the pan and slice or shred into bite-size pieces. Return the chicken back to the pan.
Step 6:
Taste the soup and adjust the seasonings to your liking.
Garnish each bowl of soup with chopped onion, cilantro, avocado, tortilla chips and more lime if desired.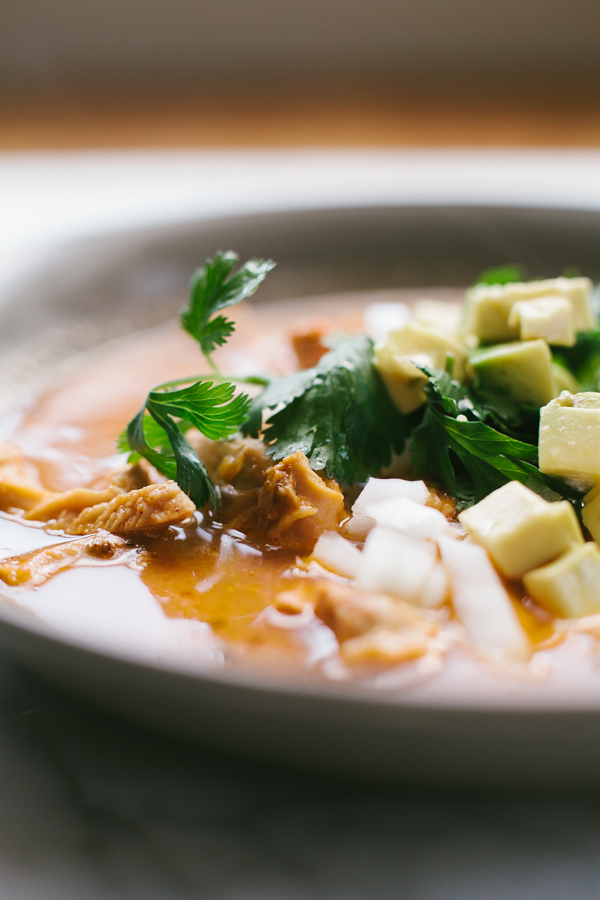 Want more ideas for transforming everyday ingredients into an endless variety of soups to please every palate? Sign up for Building Flavorful Soups, taught by James Beard Award winner Peter Berley. You'll learn how to make more than 20 soups and broths, plus the techniques behind developing favorite and exotic flavors
What's your most creative ways to use citrus?