Everyone needs a recipe for a classic tomato sauce in their pocket. It's the backbone of so many satisfying (and easy!) dinners. After whipping up a batch, you're nearly ready to eat. Plus, tomato sauce can easily be made in very large batches and then canned or frozen for future meals.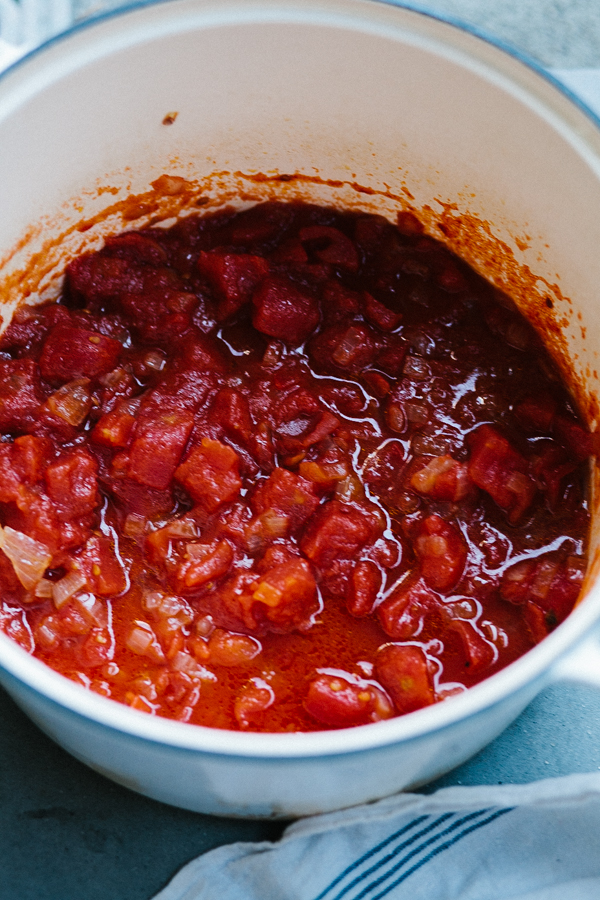 This is the sort of recipe that has a devout following of those who say their recipe is the best. Well, I guess I'll add my name to that list — but I will say that I've tried many recipes, and sometimes I like to diverge from my recipe and try new things. Sometimes there's garlic, sometimes not. Herbs? Maybe!
About this tomato sauce
The onions
We start by sautéing half an onion. The way you cut the onion is actually quite important since you don't necessarily want to taste onion in the final sauce. Instead, you want the onions to help bring out the tomatoes and highlight their stellar qualities. For that reason, it's best to cut the onions quite small, about ¼-inch dice.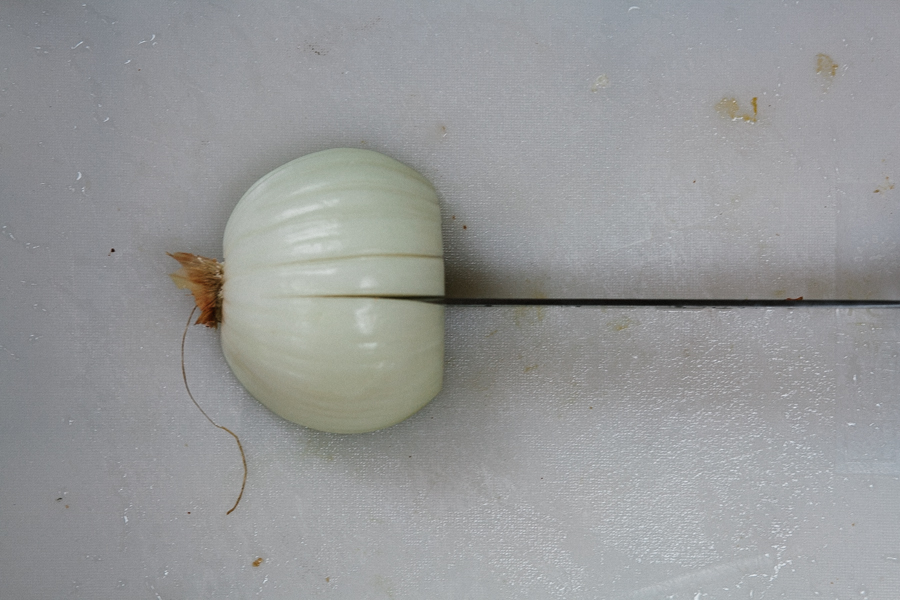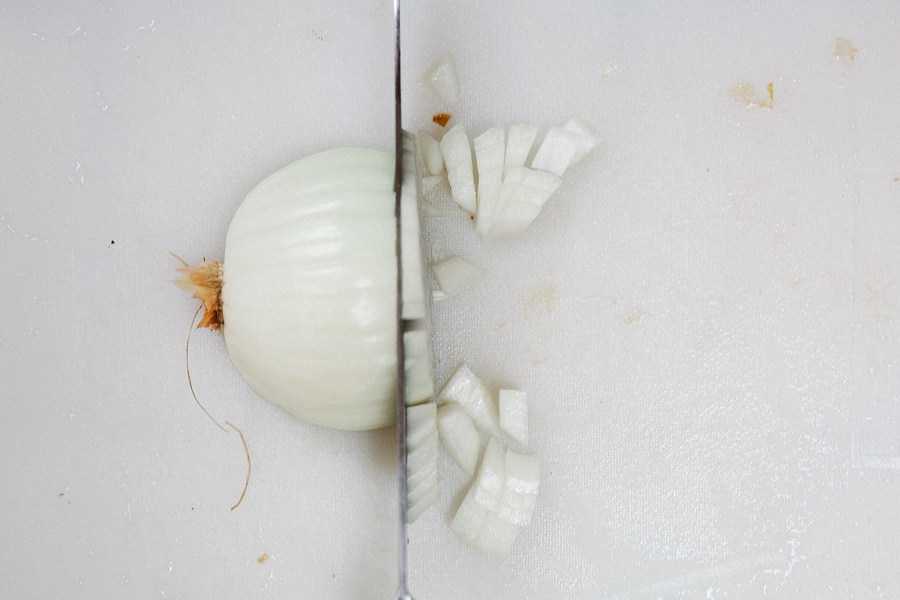 First cut the onion in half, then cut off the part where the stem once connected, leaving the root end in tact. This holds the onion together as you cut. Peel off the outer, papery layers to reveal a clean, tight-skinned onion. Then slice the onion every ¼ inch across the "rainbow," as I like to call it. Try to get close to the root, but don't cut all the way through. Then slicing every ¼ inch in the other direction, giving you a small dice that lets the onion flavor melt into the sauce as it cooks.
You don't want the onions to caramelize, so keep the heat at a medium-low temperature. A bit of color around the edges will add a nice depth of flavor, but too much and the onions will threaten to steal the flavor show. Simmer them in the oil for about 5 to 7 minutes — enough time for their sweetness to emerge.
The tomatoes
Then in go the tomatoes. Pause! This is key: You cannot make good tomato sauce with bad tomatoes. Of course, fresh tomatoes are wonderful, but around my home here in Seattle, that can only happen about two weeks per year.
Canned tomatoes are a perfectly fine solution! There are some amazing canned tomatoes out there, picked at their peak and quickly canned so they taste fresh, acidic and sweet. My preference is San Marzano tomatoes, but you should buy the best you can and try many different types before you settle on your house favorite. I like them diced so there's a bit of texture. For a completely smooth sauce, simply run the diced tomatoes through the blender first.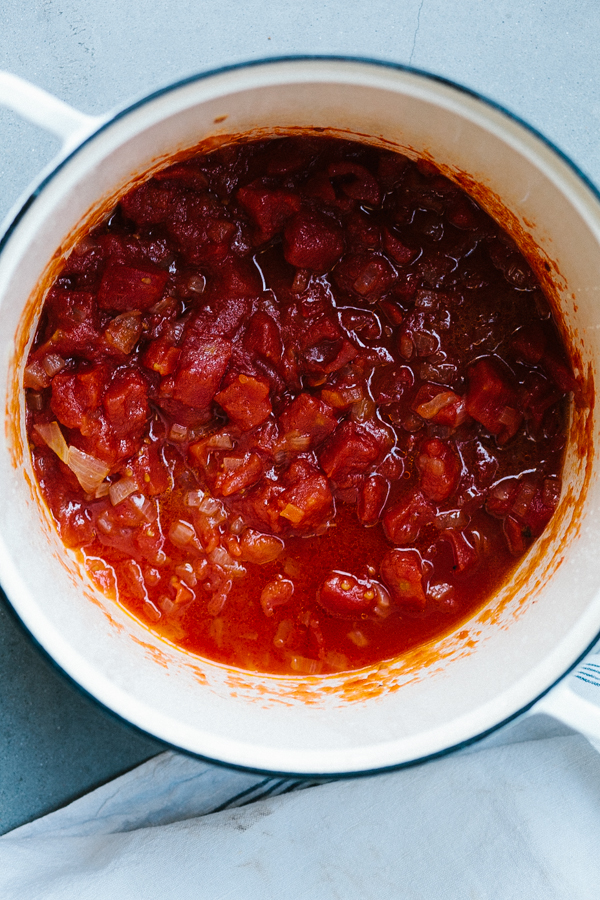 Simple tomato sauce recipe
Ingredients:
2 tbsp extra-virgin olive oil
1/2 large onion, finely diced
One 28-ounce can diced San Marzano tomatoes
1/2 tsp sugar
Salt to taste
Step 1:
Add the olive oil to a large pot set over medium-low heat. Add the diced onion along with a pinch of salt. Sauté until tender, about 5 to 7 minutes. 
Step 2:
Add the tomatoes, sugar and 1/2 teaspoon kosher salt. Bring the sauce up to a simmer, then reduce heat, cover the pot and simmer for 30 minutes. Taste and adjust seasoning to your liking.
The tomato sauce will keep in the fridge for one week or in the freezer for up to three months.