Sewing with wool, a natural fiber made from the fleece of sheep, is always a treat. Like every fabric, keeping a few points in mind will help make your next wool sewing project a success.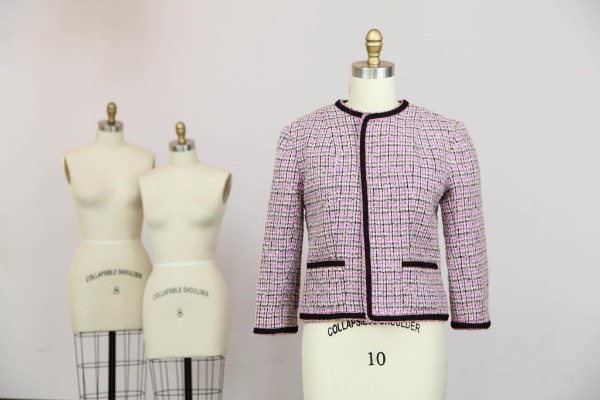 Photo via The Iconic Tweed Jacket
 Benefits of sewing with wool
It retains heat, but also keeps heat out, so it's cool in the summer and warm in the winter.
It's absorbent (it can absorb up to ⅓ of its weight in moisture).
It's hypoallergenic
It's wrinkle and flame resistant (just in case!)
When cared for properly, it will last for a very long time (which is good because it tends to be a bit pricy).
Tips for sewing with wool
Wool is commonly used to sew outerwear, suits, skirts and trousers. It comes in various weights, from lightweight to heavyweight, and is also frequently blended with other fibers.
Wool is a great fabric to work with because the cut edges are clean (no unraveling!) and it holds its shape (very little stretching, and practically no stretching at all with medium to heavyweight wool).
However, it can be a bulky fabric, which can come with its own set of challenges. Always use good quality thread (if possible, try silk thread) and an appropriate sewing  machine needle for the weight of your wool.
Choose seam finishes, such as pinking, that will not add additional bulk to your seams.
Take care when pressing wool — a too hot iron can cause damage. Use a wool press cloth, especially when pressing the right side of the fabric (make sure to use a white press cloth for light colored wool).
Wool garment inspiration
See how these talented Craftsy members have used wool to make some lovely projects.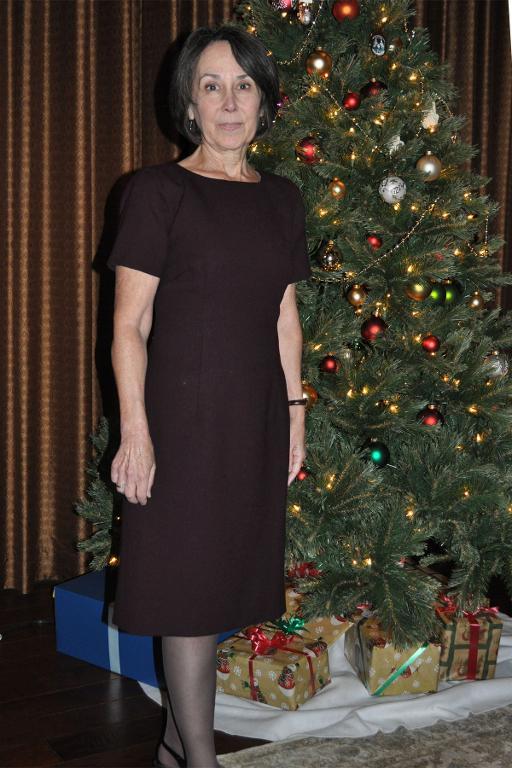 Photo via Craftsy member trixierabbit
Couture dress
Trixierabbit's black wool dress, made as a student project in The Couture Dress class, is a classic that will never go out of style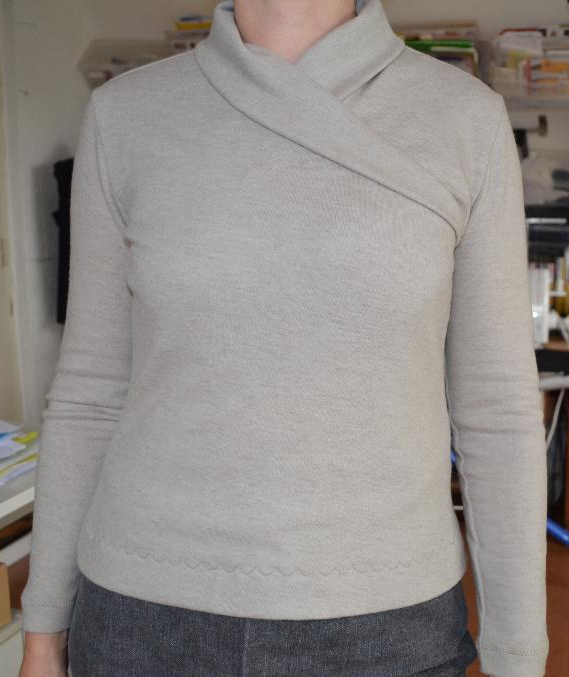 Photo via Craftsy member RedPointTailor
Wool wrap top
RedPointTailor's wool jersey top is a great example of a garment that can be made with a wool blend.
Photo via Craftsy member smileskeeper
Wool jacket
Smilekeeper made her wool plaid jacket while enrolled in Sew Better, Sew Faster: Garment Industry Secrets. It looks especially cozy.
<
Photo via Craftsy member Luis Angel
Sheath dress
Luis Angel's sheath dress, also made in The Couture Dress, was sewn with 100% wool crepe.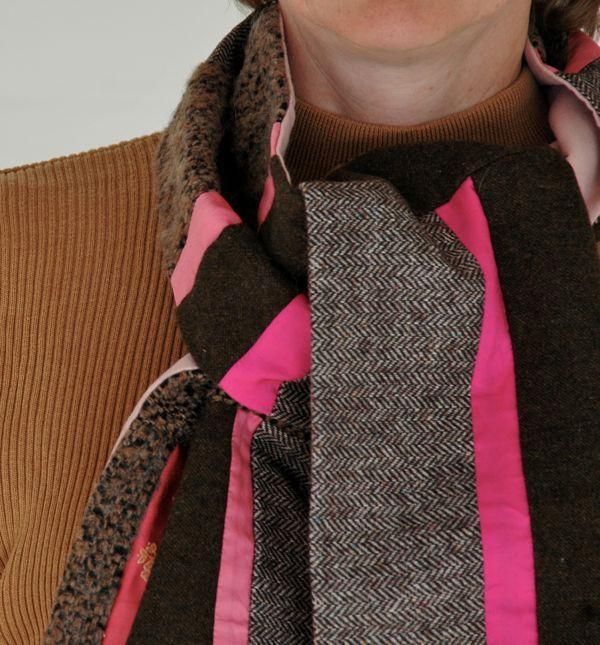 Photo via Craftsy member picknstitch
Wool scarf
Picknstich's colorful scarf made from silk and wool is a great way to use up left over scraps.
Caring for wool
Wool is dry-clean only (unless it's washable wool), so don't go tossing it in the washing machine before you begin sewing. However, it still needs to be pre-shrunk before you cut. If the bolt of fabric says it is "needle ready" or "London shrunk," it has already been pre-shrunk and is ready to sew. If not, you will want to make sure you buy a bit more yardage than your pattern calls for. You can expect shrinkage of around 2% to 4% (aim for the higher percentage if you are matching plaid).
Wool garments have a mortal enemy: moths. These pests will chew holes in your woolens, and finding an infestation of them is no fun. It's a good idea to take precautions to avoid the heartbreak of damage to a beloved garment. You don't need to resort to smelly old moth balls (they're actually a carcinogen, anyway). Cedar and lavender are both reasonably effective at deterring moths. If you're packing your wool coat away until the snow flies again, make sure it's clean. You don't necessarily need to take it to the dry cleaners if it's not soiled, but it's a good idea to take it outside and give it a thorough brushing to remove moth eggs and larvae. Store it in a zippered garment bag. Wool garments that are worn frequently are at a lower risk for moth damage.
Do you have any tips for sewing with wool? Please share in the comments!