Proper pressing fabric is critical to achieving beautifully finished sewing projects. You will probably spend almost as much time pressing as sewing! It's important to understand the distinction between ironing and pressing. When you are ironing, you slide the iron back and forth on the fabric, using heat and sometimes steam to remove creases from laundering. When you press, you are placing your steam iron on a portion of your garment and pressing down with some force, and often applying steam at the same time. Ironing is back and forth; pressing is up and down. During sewing construction, pressing is what is called for.
For detailed, step-by-step guidance on how to work with your iron to get perfect pressing results every time, sign up for Gail Yellen's class 40 Techniques Every Sewer Should Know. The first lesson includes a detailed discussion on pressing matters!
Let's look at the tools that will help you press your sewing projects properly.
1. Iron
Your iron is one of your most important sewing tools. If you don't have a good quality steam iron, make that a priority purchase or put it on your gift wishlist. Your sewing life will immediately improve, I guarantee it!
In a perfect world, you would need a dry iron, a steam iron and maybe even an industrial steam iron with a separate water supply. But most of us make do with a single steam iron for all jobs. Check reviews and try to test out various models before purchasing the one that best suits your needs.
2. Ironing board and cover
The main requirement for ironing boards is that they are sturdy and have a perfectly flat surface to help when fusing interfacing. Ironing board covers can be removed for washing. You can also cover a large board, 3/4″ thick, with batting and firm cotton fabric to help with fusing and pre-shrinking large pieces of fabric.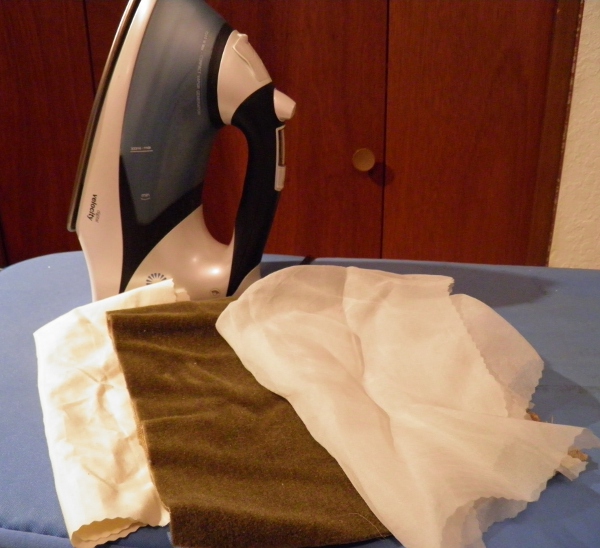 3. Press cloths
You will need a variety of press cloths for pressing different types of fabric, including silk organza, cotton muslin or duck, velvet or corduroy, and cotton drill for serious tailoring are all useful. In general, match the weight of the press cloth to the weight of the fabric being pressed, and used a velvet or corduroy press cloth on napped fabrics to protect the pile.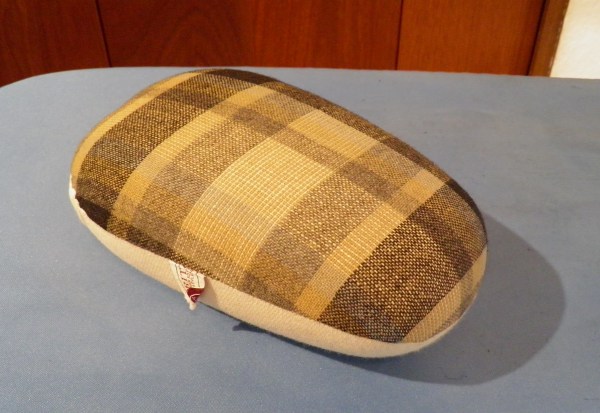 4. Ham
Padded hams are great for pressing curved surfaces.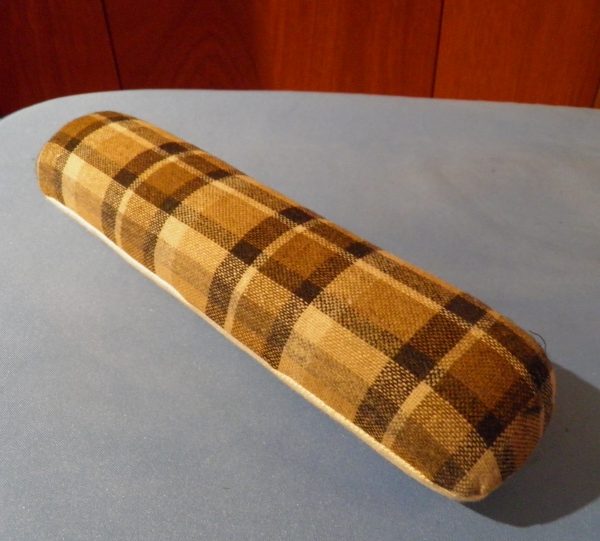 5. Sleeve roll
Sleeve rolls can be slipped inside narrow openings to help press open seams.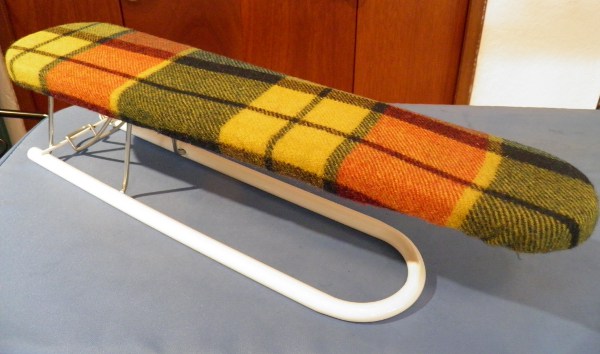 6. Sleeve board
Sleeve boards can come in a variety of sizes, and since they are stable on a flat surface, they can be more useful for pressing open seams than a roly-poly sleeve roll.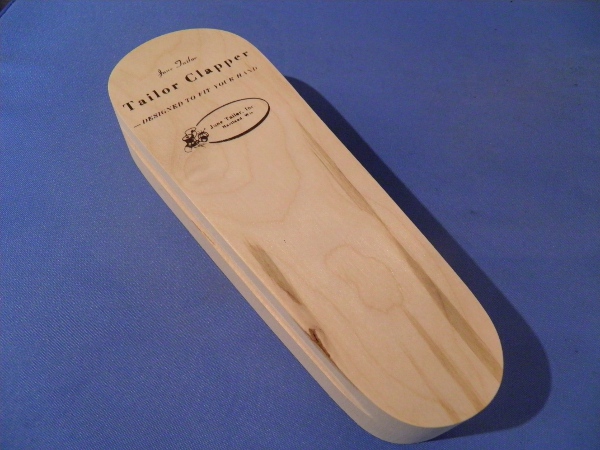 7. Clapper
Clappers are made of hard wood, and are used to either press or beat a steamed seam allowance dry and flat.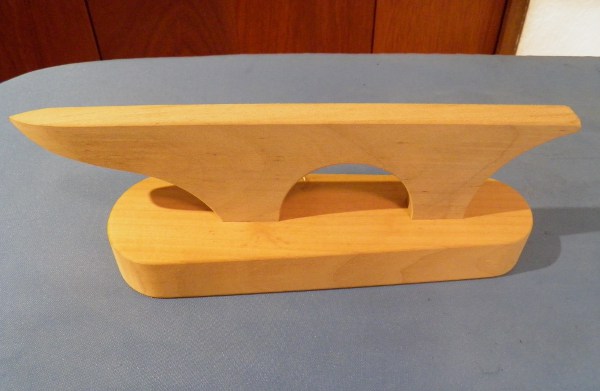 8. Point presser
Point pressers are made of hard wood, and are used to press flat seam allowances.
9. Seam stick
Seam sticks are another tool for pressing open seams. They can be difficult to find, but searching online will provide a few options.
Do you have any favorite pressing techniques or tools you like to use? Tell us about them!