Summer is the season for stripes! You don't have to search hard this time of year to find delightful examples of this classic two-color print. There is something so cool and crisp about stripes that makes them just right when the temperature rises. The best part? Stripes are not difficult to sew, and the result can be a fantastic mix and match addition to your warm-weather wardrobe.
Here are a few tips & style suggestions for sewing with stripes.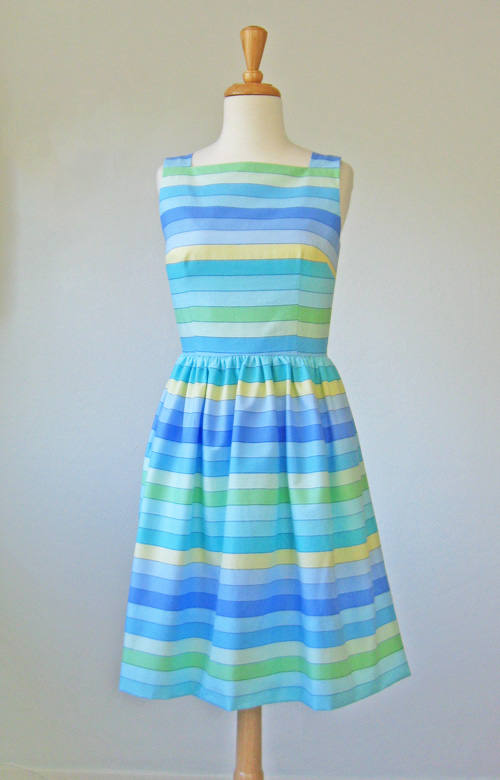 1. Check your stripe.
Like plaid fabric, stripes can be either even or uneven. Determine which type you have by folding the fabric horizontally at the selvage and then turn a corner down at a right angle along a prominent stripe, and see if the stripes match up. If they match, your strips are even. If they don't match, you have uneven stripes.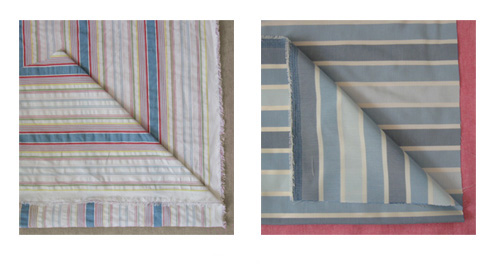 Example of even stripes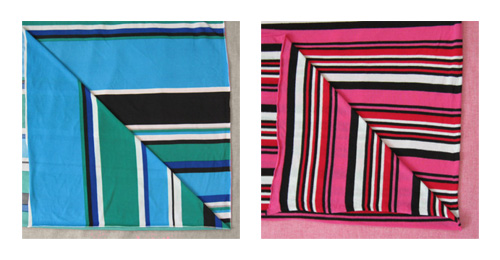 Example of uneven stripes
2. Always start with careful pinning.
The key to sewing with stripes is the same as sewing any seam: careful pinning. For this example, I pinned at every stripe. But, I suggest pinning about every 2-3 inches, and then slowly sewing the seam, making sure not to distort or pull the fabric as you go. Test on scraps, and if you have a walking foot, give that a try.
For long seams, I often stitch with a long basting stitch, just to get the stripes matched. Then I go back and sew at a regular stitch length.
3. Look for simple shapes.
Summer Stripes dress by Craftsy member bluejulie
Some patterns say "not suitable for stripes," so look for styles with simple lines and easy to match pieces. Princess seams or other curved seams are not easy to match, so stick with designs that have simple shapes and minimal seaming.
4. Make a match.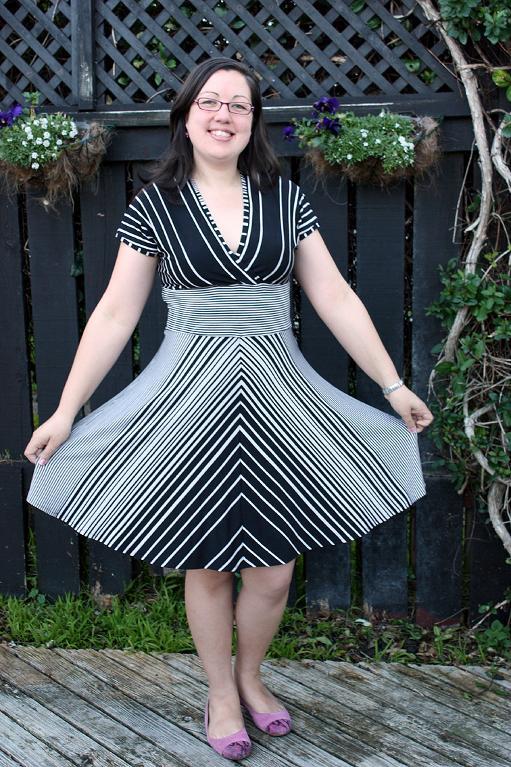 "Tiramisu" knit dress by Craftsy member thecuriouskiwi
Similar to plaid fabrics, it is important to match the stripes, so the result is pleasing to the eye. You should match all horizontal seams, such as center front, center back, side seams and the front armhole.  A pattern with a center front seam is perfect for setting your stripes at an angle to create a chevron effect.
5. Start with a skirt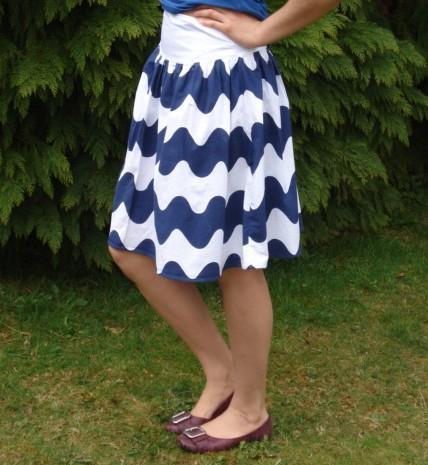 Zigzag stripe skirt by Craftsy member Daniela Guteirrez-Diaz
Sewing a simple skirt is a perfect first project in stripes. A zigzag is basically a stripe: Any design that repeats crosswise on your fabric can be considered a stripe and needs to be matched.  It might be difficult to get the edges of the pattern to match exactly, so instead try to match the center of each band.
6. Use stripes for little surprise details.
Button-up shirt with a striped surprise by Craftsy member sew-well
Stripes are ideal for use as an accent on a solid or patterned garment. You can use stripes for the cuffs, collar or placket on a plain classic tailored shirt to give it a surprise detail.
7. Everyone loves a T-shirt!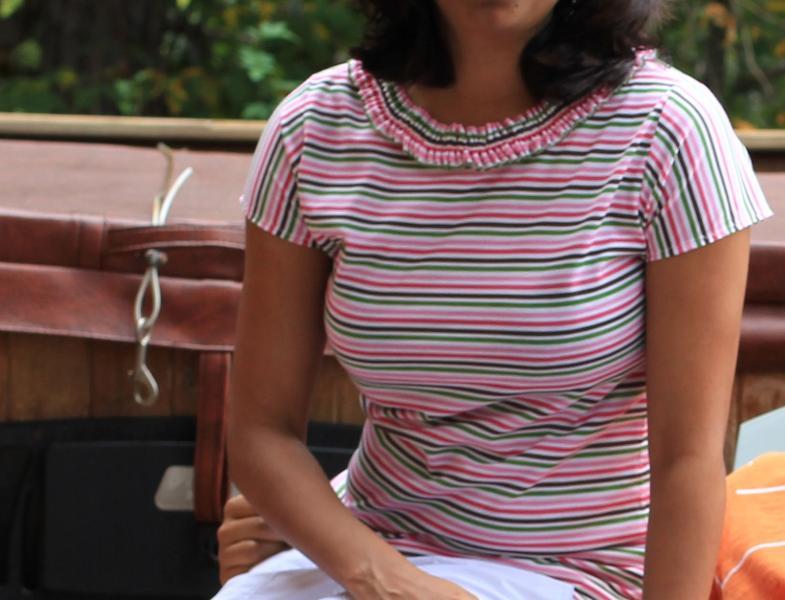 Knit top with strips by Craftsy member DewDropsDesigns
Stripes can go horizontally or vertically and can be combined to compliment the shape of the garment. A jersey t-shirt is a great beginner project in stripes. You can even add details like a ruffle or pocket to show off the fabric.
8. Try stripes in a color combination!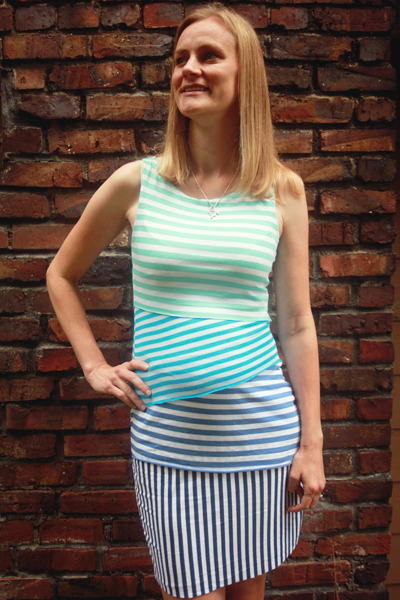 Ombre striped jersey dress by Craftsy member sew-well
Many striped fabrics come in various colorways, so the options for combinations are endless. Multiple shades of one color can be used to create an ombre effect. Some stripe fabrics have a different shade on each side of the fabric. Consider using the reverse side for edges or binding.
Explore more sewing projects to build your summer closet in the Craftsy class Sewing With Knits: 5 Wardrobe Essentials. You'll learn how to create custom knit garments perfectly tailored to you, including how to dye your finished pieces to your exact color preferences!
Have you sewn with stripes before? How are you planning to sew a stripe this season?