It seems we are all looking for ways to stay organized and have more time to sew. In fact, that might be one of your goals for the new year!
We asked our talented Craftsy instructors for their best-kept secrets to time-management while running a creative business. Finding a balance between work and play, especially while making time for family, hobbies and friendships, is so important.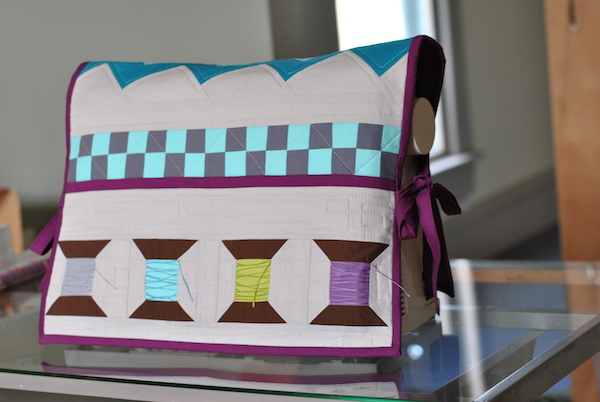 Here are 6 ways to better manage your time and perhaps get a new perspective on balancing creative tasks with family time and work:
1. Learn to say "no."
We all have to balance work, family, creative time, requests, volunteer work and more.  When I find myself out of balance in the priorities that I've set for myself, I invoke the most powerful word for a creative person. "No."  It's not easy for any of us, but we have the power to focus our lives where we want them to be with that one small word. "No" is how I create time to do what is important to me.
– Craftsy instructor Jacquie Gering of the Craftsy classes Creative Quilting With Your Walking Foot and Improvisational Piecing, Modern Design
2. Embrace interruptions.
My biggest tip is that I always have a type of project that I can work on WITH interruptions, like a sewing project where I've already written the instructions, or some handwork, or just packaging patterns. I work on those on the go or when there are lots of people around and save the work that requires more concentration for my more quiet hours.
– Craftsy instructor Amanda Murphy of the Craftsy classes Elegant Embroidered Quilts, Elegant Machine Embroidered Bags and 20 Fresh Appliqué Techniques
3. Make daily to-do lists.
I am most organized when I do this very simple task each night before I go to bed:  I write on a piece of paper everything that I want to do the following day. There's no right or wrong about this "to do" list. Some days end up with a short list while other days have very long lists. This list includes tasks, activities, and projects–anything that I want to do or is on my schedule of activities. The list's length and makeup are as varied as life is.
Upon waking in the morning, I find myself focused and eager to get started. While eating breakfast I choose the task I want to do  first. As I finish a task, I cross it off my list and choose the next one. If some of my activities are taking place away from home, I'll often cross them off at the end of the day. Some days I finish everything; some days I don't. I take breaks, if I want. I ignore something, if I find myself not in the mood. I don't feel guilty about anything that is left undone.
– Craftsy instructor Joen Wolfrom of the Craftsy class Color Play for Quilters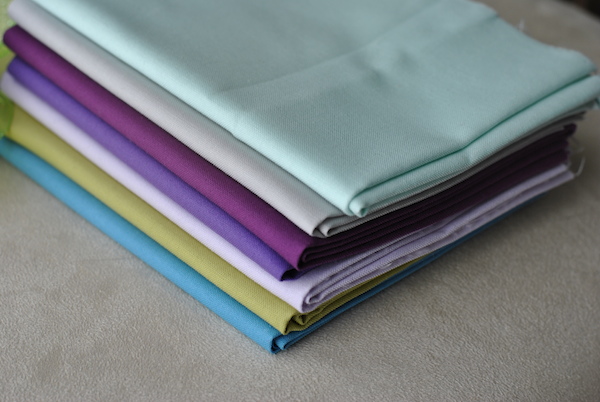 4. Prioritize your tasks.
I prioritize my tasks, always doing the most important ones first and giving myself X-amount of time to do them. It makes me work harder and faster to meet that particular deadline. Once that deadline is met, I move on to the next priority and give myself only so much time to do it. Keeping a schedule and sticking with it is what keeps me focused and productive.
If I have personal errands for the day I always make sure to do them by 9-10 am so I'm not wasting time in heavy traffic and long lines in the store. I also try to put things back exactly where they are supposed to be. It saves me so much time when I go to find it again.
– Craftsy instructor Cindy Needham of the Craftsy classes Machine Quilting Wholecloth Quilts and Design It, Quilt It
5. Find your creative sweet spot.
Some of us are morning people, some work better at night. Find the times that are best for you for different tasks and use them to their fullest. For example, I'm a morning person so if I have writing I get up early to do it, before the rest of the house is awake. Quilt math happens in the late morning. Then the sewing can happen when my brain doesn't need to be as active, but nicely engaged.
I also think it works for me to have multiple projects on the go. That way I can take advantage of whatever time I do get. In a few minutes I can do some cutting or pressing, but not edit an article. If I were to work on one thing start to finish I would be constantly frustrated when my day inevitably doesn't allow the time to do what needs to be done. By being open and having a lot on the go I make progress on everything in little bits.
– Craftsy instructor Cheryl Arkison of the Craftsy class Inset & Appliqué Circles by Machine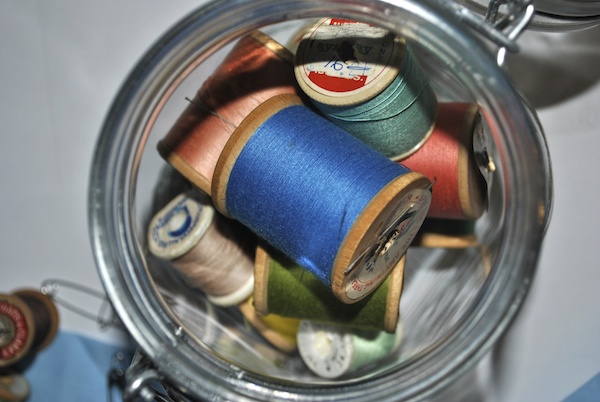 6. Slow down the pace.
I have discovered that it's okay to slow down and create more meaningful projects. Granting myself grace and forgiving myself for not accomplishing everything is the biggest gift that I've ever given myself! That baby quilt I made for my son that still needs binding?  It's okay. He won't remember when he got it, and chances are, neither will I.
Having a new baby in the house has adjusted my expectations for myself to a huge degree. Babies have a way of putting us in our places, namely the rocking chair. It has brought me back to a place before quilting was business.
I remember fondly, the early days of quilt blogging, when so many of us were finding our voices as artists, when we were all just quilters. We shared for the joy of sharing, the camaraderie of the craft, the excitement of a re-imagined pattern. I'm able to slow down because I have given myself permission to do so.
– Craftsy instructor Tara Rebman of the Craftsy class Quilt-As-You-Go Patchwork Bags