Sesame Street is a beloved children's television series that was first introduced in 1969, providing fun and educational content to kids with the use of well-known puppet (or Muppet) characters. It continues to be all the rage, especially with preschoolers, making it a high-demand theme for birthday parties! What better way to play up this delightful children's program than with cake!
C is for Cookies, but it can be for cakes too! Check out these adorable Sesame Street cake designs for your sunny day creations!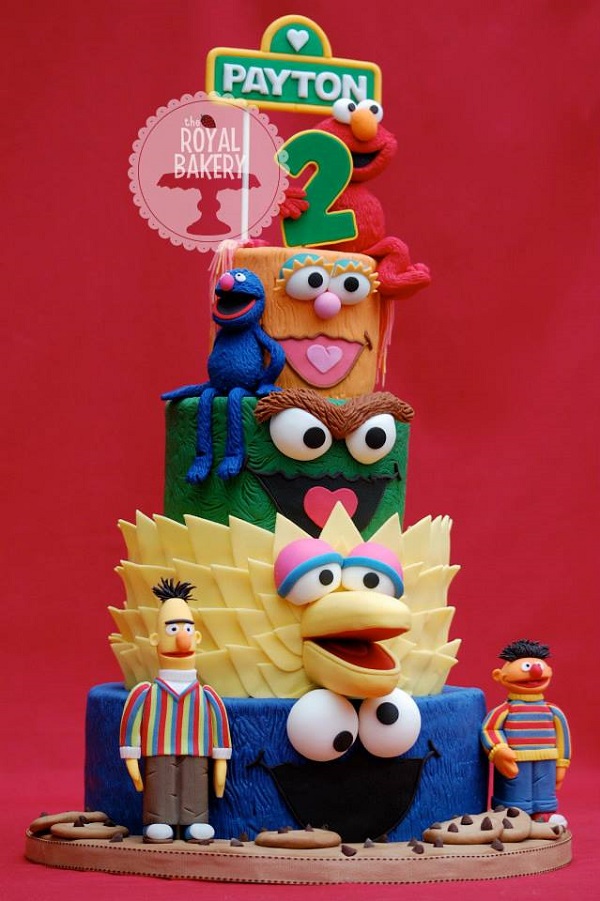 Photo via The Royal Bakery
Sesame Street four-tiered character cake
This unbelievable four-tiered Sesame Street cake was created by Bluprint contributor Lesley of The Royal Bakery to celebrate a two-year-old's birthday. Each layer is meticulously decorated to resemble a different character's face, utilizing a variety of textures and shapes to simulate fur and feathers. Other popular characters from the show are molded into 3-D figures and displayed around the cake board and throughout the tiers. Lastly, the iconic Sesame Street sign provides the perfect opportunity to include the guest of honor's name, along with an age easily achieved with this number topper tutorial.
Learn how to model and sculpt fondant toppers in the Bluprint course Cake Topper Techniques: Figure Modeling with Anne Heap to create similar designs for your cakes.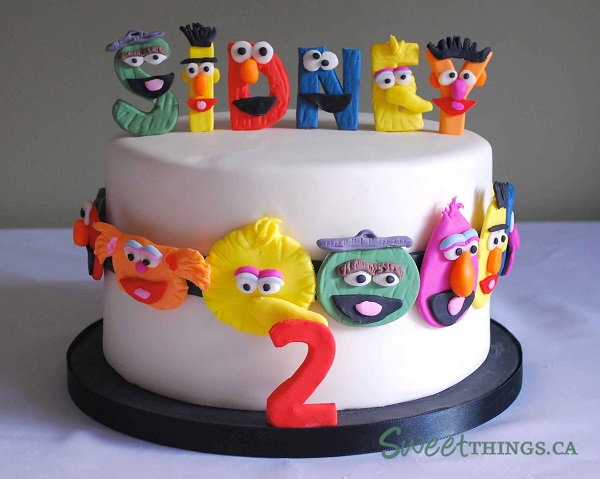 Photo via Sweet Things
Sesame Street character letter cake
Another little two-year-old who adores Sesame Street was fortunate to receive this precious Sesame Street cake by Sweet Things for her birthday! Similar to the above cake, all the popular characters are incorporated into the cake, but in a very creative manner. The birthday girl's name is spelled out across the top of the cake and each fondant letter is decorated with characteristics of different members of the Muppet cast. Additional toppers, which would also be the perfect size for cupcakes, adorn the perimeter of the cake.
Check out the course Global Cupcake Design with Sheryl Bito to practice layering embellishments to create faces and personalities to implement the same skills to a project like this.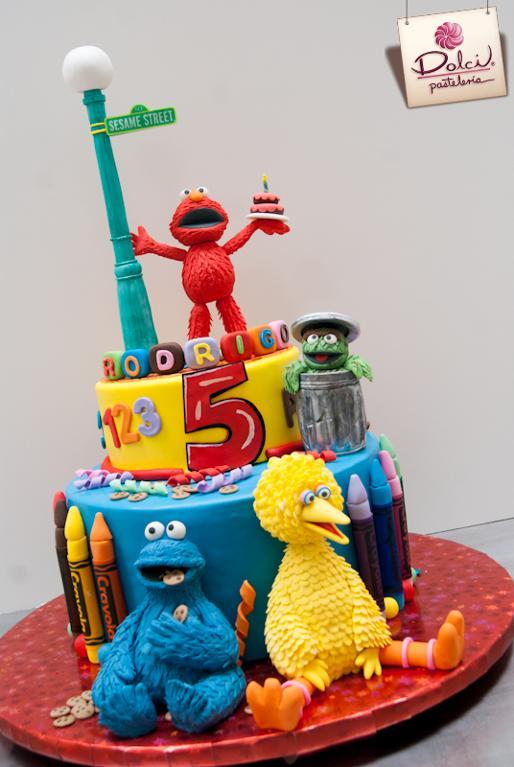 Photo via Bluprint member Dolci Pasteleria
Sesame Street cake
Bluprint member and cake artist Dolci Pasteleria created this incredibly fun and impressive Sesame Street cake with the use of fondant, gum paste, and Rice Krispies Treats®. The two-layered cake is adorned with items popular with young students, inclusive of crayons, blocks, and numbers, while beautifully molded characters with a variety of fur textures and the iconic Sesame Street sign to complete the presentation.
Photo via Celebrate with Cake
Sesame Street cupcakes
Instead of a cake, Celebrate with Cake created these amazing individual toppers of the Sesame Street characters to top cupcakes! Though on a smaller scale, each figure is especially detailed, sitting atop textured fondant discs in a variety of colors, providing an extra layer of interest to the entire collection. The addition of a decorated cake board completes the display and provides a complete and finished presentation.
Practice creating  toppers in the course Cake Topper Techniques: Fondant Animals with Sharon Wee to implement on fondant and gum paste figure creations such as these.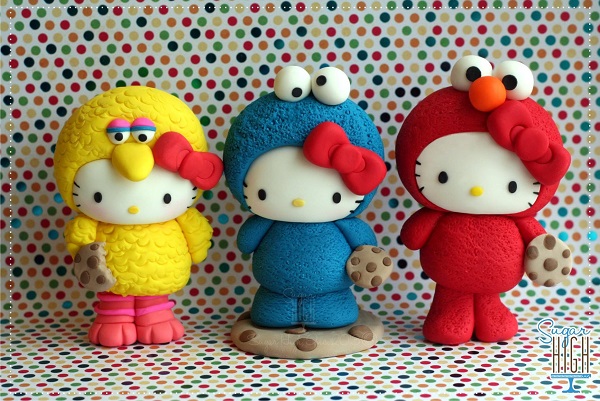 Photo via Sugar High, Inc.
Sesame Street costume toppers
Bluprint instructor, Brenda Walton, of Sugar High, Inc. merged two popular franchises in these captivating fondant toppers by dressing up Hello Kitty figures in Sesame Street costumes! The characters are incorporated by molding the Sesame Street features and colors into Hello Kitty's body frame, creating the cutest toppers, sure to be the favorites of any tot!
Be sure to check out Brenda Walton's brand new course Custom Cake Toppers: Step by Step to learn her precise techniques for molding and decorating adorable figures.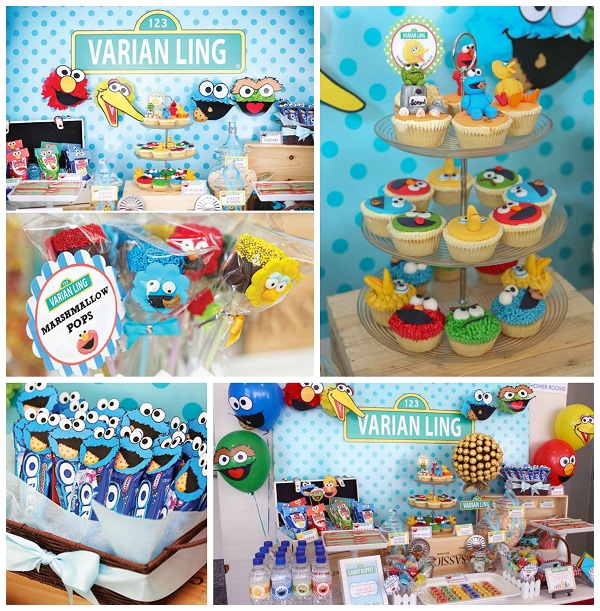 Photos by Kyra Ann Photography via Sugarena
Sesame Street party
This sweet and charming Sesame Street dessert table was created by Sugarena: Candy Buffet Stylist for the traditional Chinese one-month baby celebration! The character cupcakes from Say It With Sugar were decorated in a variety of styles and techniques, ranging from 3d fondant toppers to flat designs to furry buttercream icing. Additional sweets, such as marshmallow pops by Little House of Dreams and cookie packages decorated with Cookie Monster tags, complete the remainder of the table. See the full Sesame Street party for additional ideas and inspiration!
Who was your favorite character down on Sesame Street?