Are you thinking of trying out scrapbooking, but not sure where to begin? The amount of options and possibilities for scrapbooking that are available right now are downright overwhelming. But fear not! Learn how to make a scrapbook with these ideas for beginners and get started today!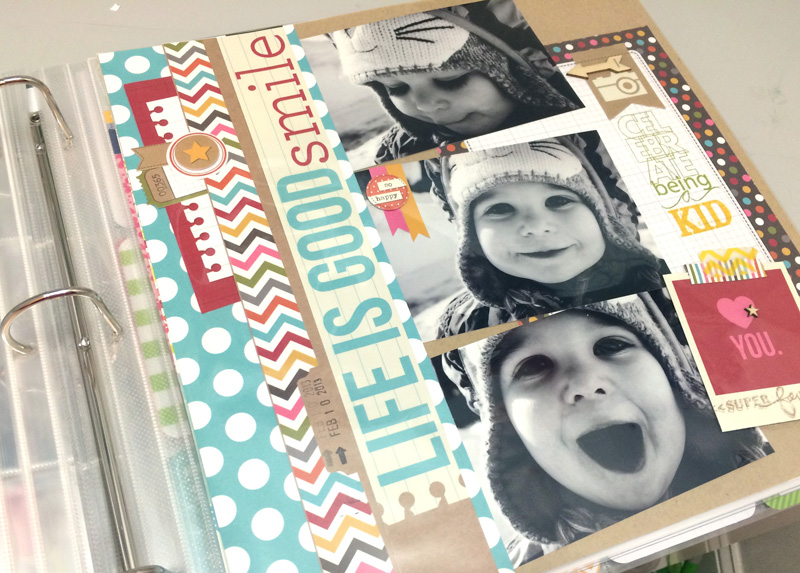 1. Choose your topic
Scrapbooking is all about telling a story. Think about the events and moments in your life you'd like to document. Once you have a story or theme, selecting everything else becomes much easier. Below are a few tips for deciding your topic.
Go small, going too big can be intimidating
It's best to start with a very specific story or event so that you don't get overwhelmed. For example, instead of documenting your entire "girls' weekend" getaway – focus on the most hilarious or funny moments from that trip.
Story vs. theme
If you find starting with a story to be difficult, choose a specific theme for your layout instead. Examples of this would be a graduation, birthday or sporting event.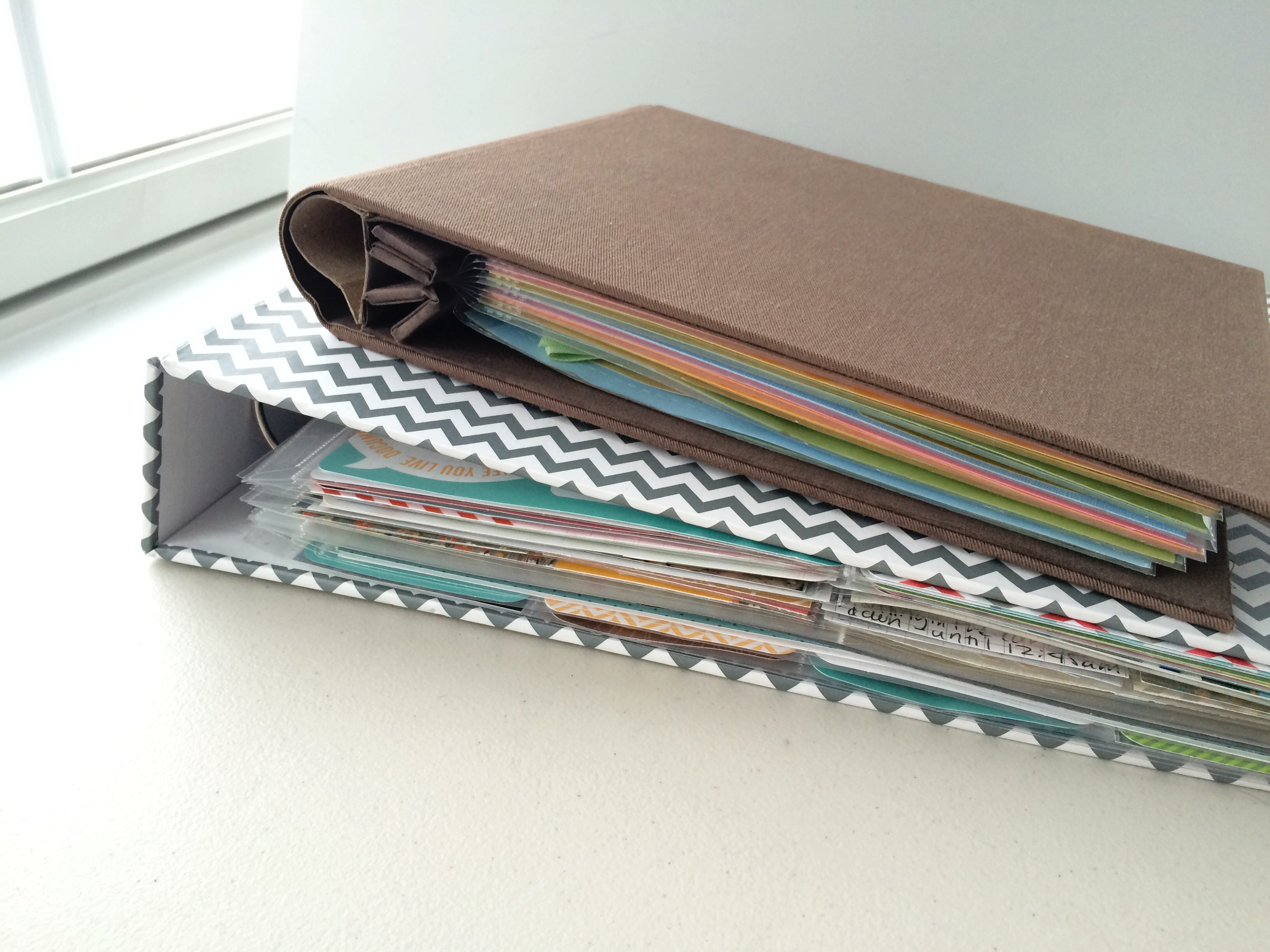 2. Choose your album size
Common sizes
The two most popular formats for scrapbooking are 12"x12" and 8.5"x11″. There are many papers and albums designed to accommodate these sizes, so choose whichever you think will work best for you. Keep in mind that 12"x12" will allow room for more photos and embellishments, but they do take up more physical space. 8.5″x11″ pages are a good choice if you're nervous about filling up space on a 12″x12″ layout.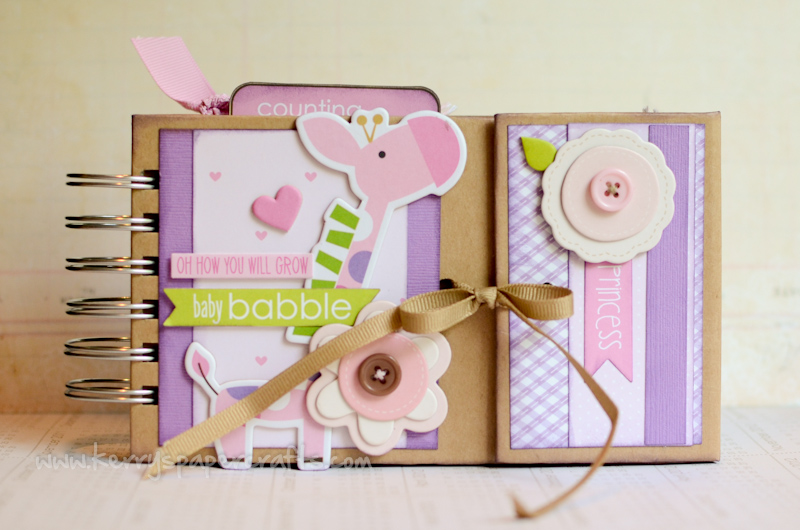 Photo via Kerry's Paper Crafts
Mini albums
No one says you have to stick to either of the "standard" sizes. Mini albums are extremely popular and come in all shapes and sizes! There are many "standard" mini-album sizes available: 8"x8", 6"'x9" and even 4"x4" to name a few. You can also make your own mini-album in any size (or shape) you like. Mini albums can be a great way to start your scrapbooking journey, as you can often find kits that include everything you need.
3. Choose your photos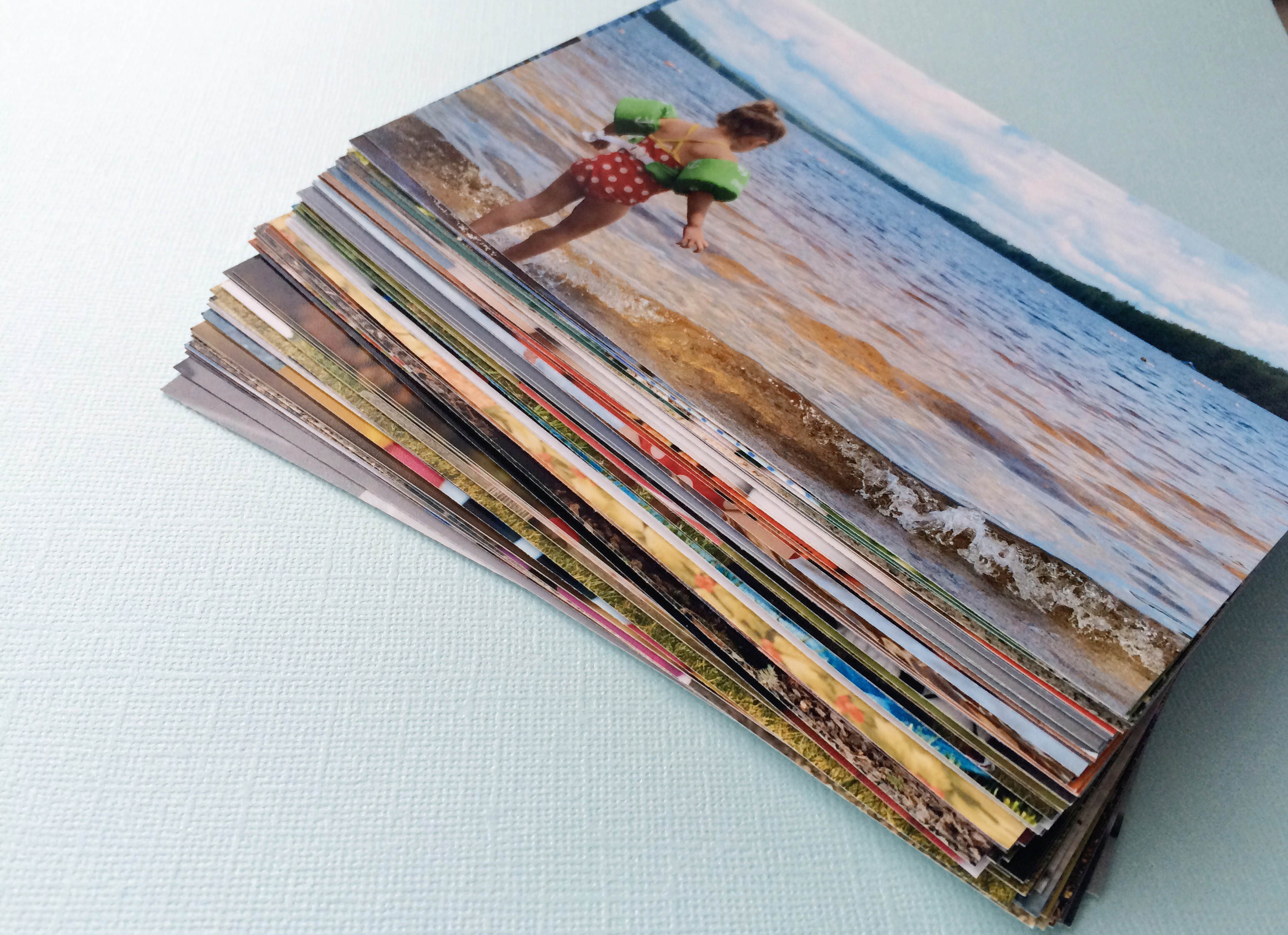 When it comes to pictures, less is more. Don't feel like you need to include ALL the photos that relate to your subject, just a few favorites.
Here are just a few tips for choosing photos to scrap:
Choose the photos with the best lighting and focus. Try not to go with dark or blurry images.
Choose photos that depict more than just smiling faces. For example, if you're scrapping about your baby, include detail shots like baby hands or feet. Perhaps include a photo of their first set of books, toys, etc.
If possible, have your photos processed with a matte finish instead of glossy. Matte photos are less prone to fingerprint smudges when you handle them.
4. Choose your layout
Choosing the layout can be the most overwhelming part of scrapbooking. Where do you even begin?
Here are some tips on deciding which layout is best for you:
Choose the focal point of your layout. What do you want readers' eyes to be drawn to? If it's one particular photo, try and arrange your layout so that the photo stands out among the rest of the items on the page.
If you have a lot of photos: trim them down! Don't be afraid of using non-traditional sized photos.
If you are totally stumped on how to lay out your page, challenge yourself with design sketches from sites like Page Maps. This site contains wonderful pre-made scrapbook sketches that do all of the design work for you. Simply follow the design and customize to your own photos and style.
Photo via Page Maps
5. Gather some basic supplies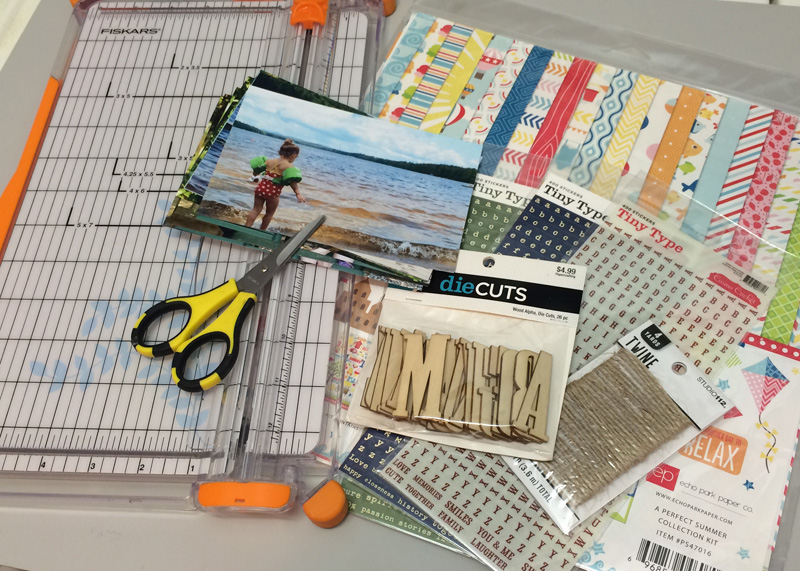 Finding the perfect paper crafts supplies and kits is all part of the fun! Be careful not to get overwhelmed by all the supplies on the market.
Here are some basic supplies you'll need to get started:
Patterned paper and/or card stock
Acid-Free adhesive (tape runner and/or liquid)
Minimal embellishments and/or stickers
Paper trimmer and/or sharp scissors
Photos
Page protectors/album