You're not out of the woods yet, warm-weather fans! Even though spring brings more sunshine and less frost, we still need to wrap up just a bit from time to time. One of my favorite ways to prepare for unpredictable spring weather? Crochet spring scarf patterns! 
Round scarves, sometimes called infinity scarves, are perfect for spring layering. Crocheting a round scarf is fairly simple, and the best part is that you can use any stitch you'd like to crochet it. Crochet one of these round scarf crochet patterns for spring, or get inspired to design your own.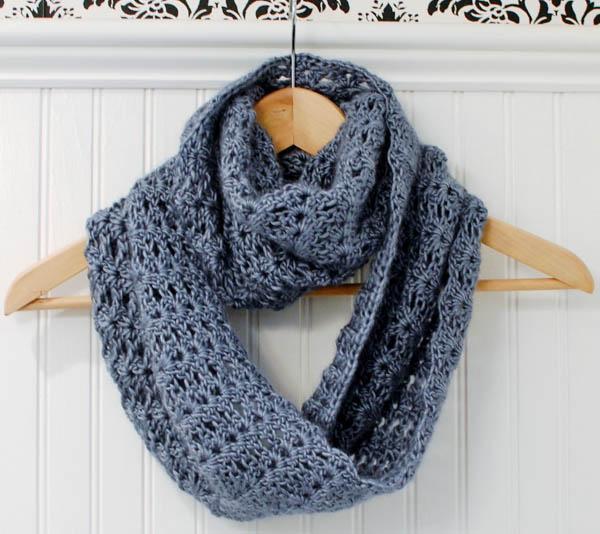 Photo via Craftsy member Petals to Picot
Mobius infinity scarf
This round scarf crochet pattern uses a mobius twist to add another interesting element to an already-gorgeous stitch. The pattern includes instructions for customization so that you can make a round scarf that fits your wardrobe.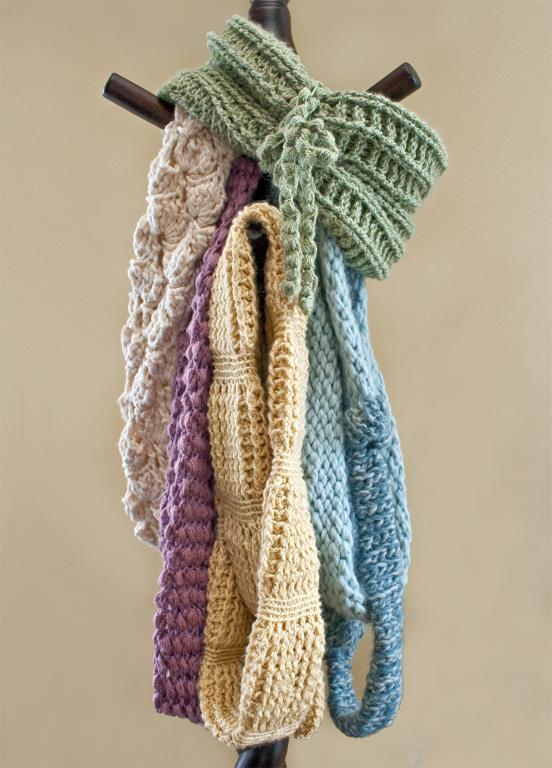 Photo via Craftsy member hiddenmcrochet
Infinity tube scarf collection
Can't decide which round scarf you'd like to make? This collection is for you. These five round scarf crochet patterns use your favorite crochet stitches, from shells to ribbing and more.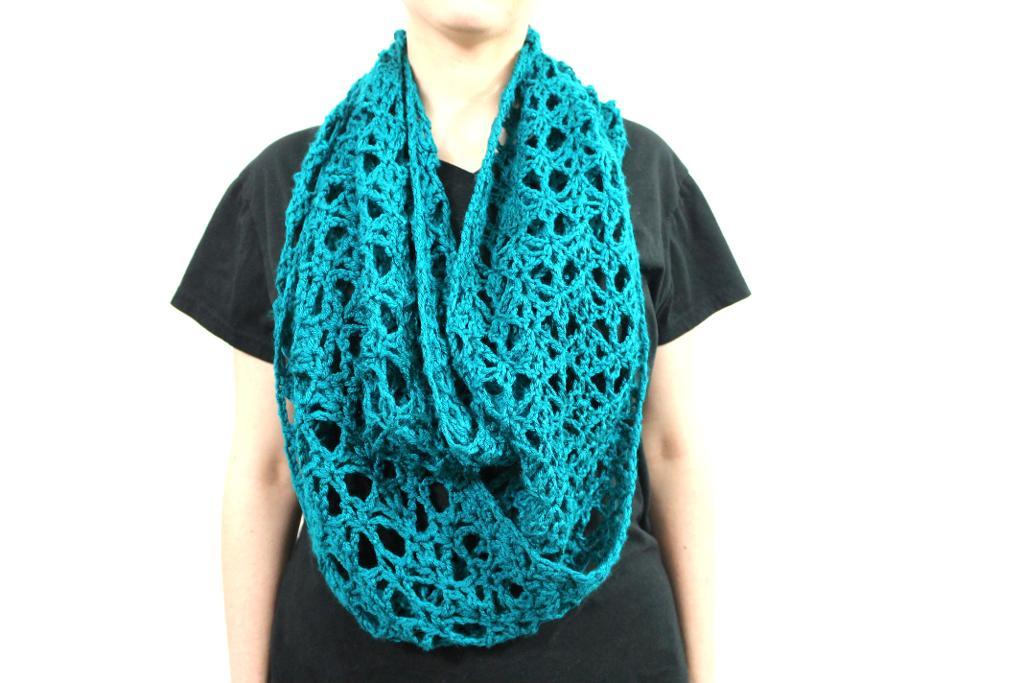 Photo via Craftsy member abigailology
Semester in Spain scarf
Spring colors? Yes! This bright blue caught my eye instantly. Be sure you're familiar with both single and double crochet before tackling these pretty lace shells.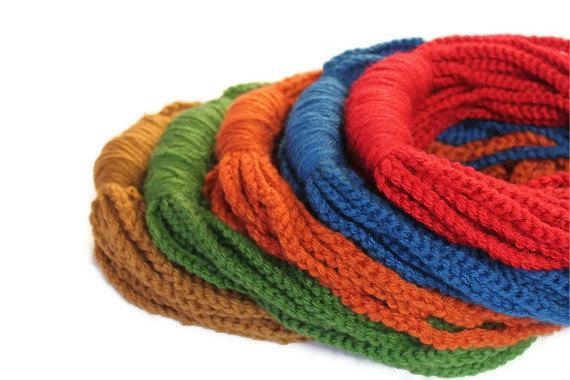 Photo via Craftsy member makinitmama
Crochet infinity loop scarves
These scarves are perfect for the beginner crocheter who'd like to practice basic crochet techniques like chain stitch and single crochet. The multiple loops in the scarf are all held together by a band of yarn, so no need to worry about losing any of your scarf strands. Need to brush up on basic crochet stitches before you get started? Crochet Lab with Vickie Howell is a great review of the crochet stitches used in this scarf.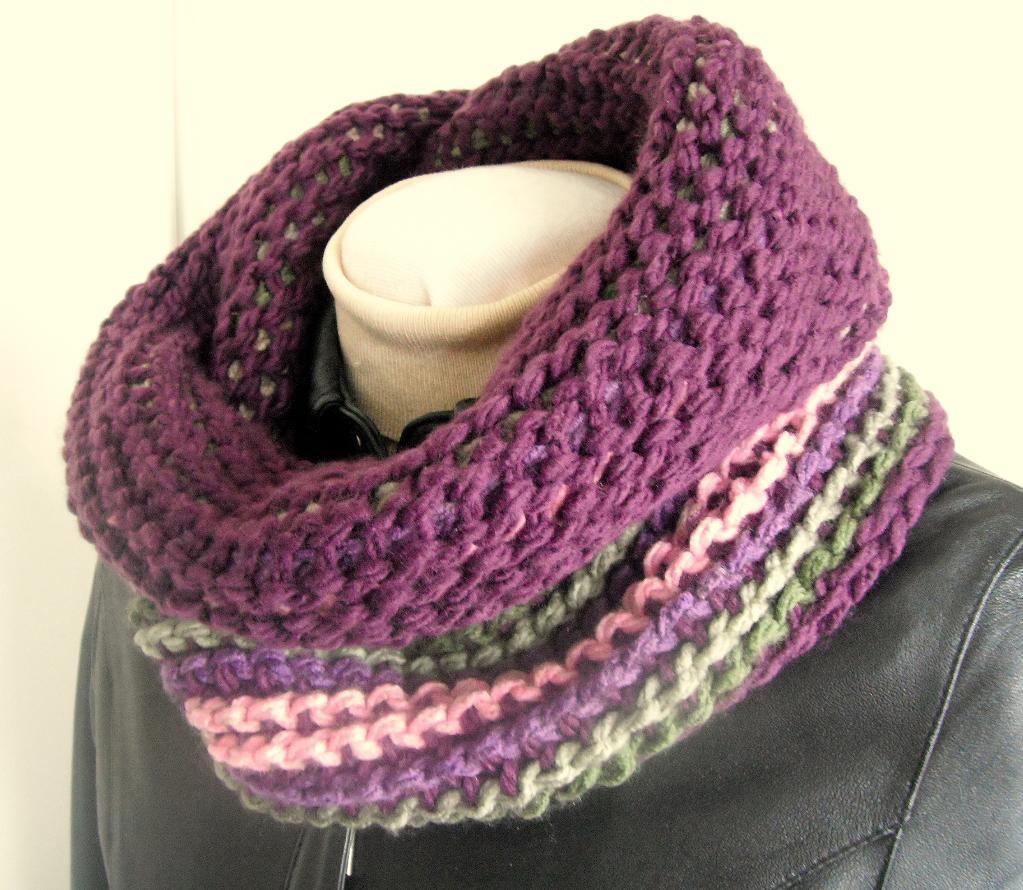 Photo via Craftsy member Gabriele Burris
Crochet Tunisian scarf
This reversible scarf has a two-color stitch pattern on one side and a solid-color pattern on the other side. Unfamiliar with Tunisian crochet? Get all the basics — including how to use that crazy Tunisian crochet hook– in Craftsy's Tunisian Crochet class with Jennifer Hansen, then whip up countless scarves using the technique!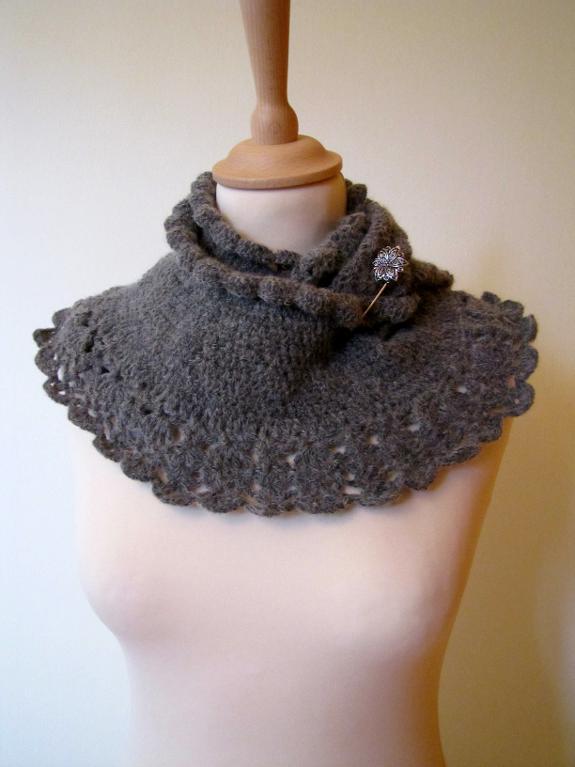 Photo via Craftsy member Chrystaldesign
Rome infinity scarf
A little ruffle goes a long way. Add a bit of sparkle with a brooch that helps keep the scarf close to your neck in case a spring breeze tries to get in.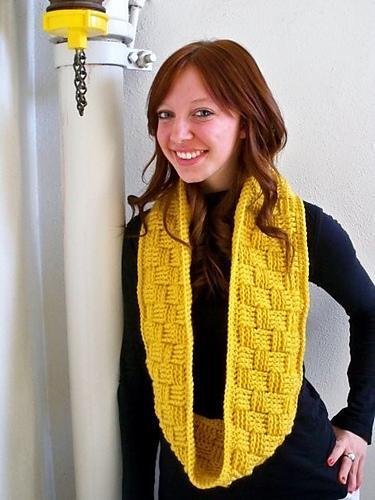 Photo via Craftsy member Sara Dudek
Checkerboard infinity scarf
I love everything happening in this pattern, from the bright yellow yarn to the basketweave checkerboard pattern.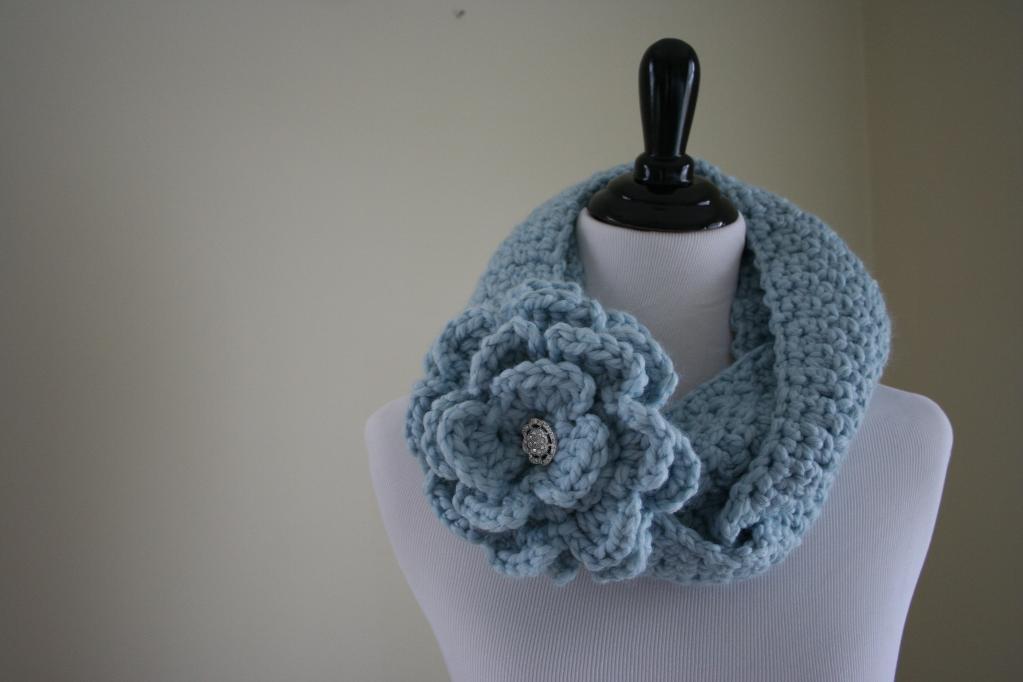 Photo via Craftsy member kmdavis21072248
Rosette infinity scarf
It's not a spring roundup without a flower! Add a pretty detachable crochet rosette to your scarf that includes a sparkly crocheted embellishment. Using super-bulky weight yarn ensures that this spring scarf is ready as soon as possible.
What kinds of crochet accessories do you wear in spring?