If you've ever had a salsa, sauce or other Mexican dish with roasted chiles or peppers, you know that unmistakable roasted flavor that makes the dish so tasty.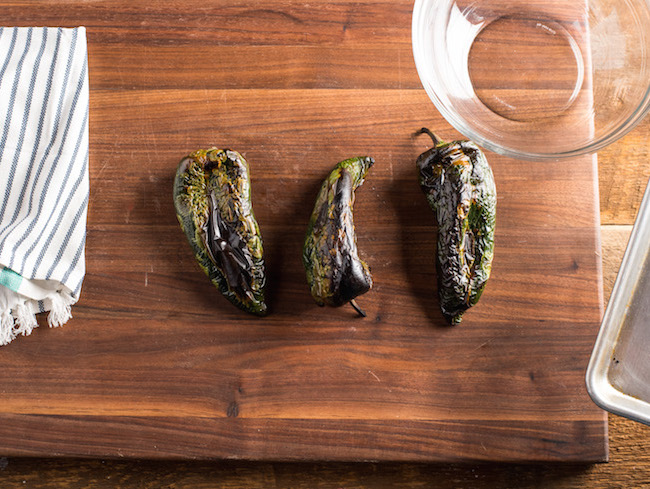 Roasting peppers may seem intimidating, and you can buy them in a can — but you get so much more flavor and freshness when you do it yourself. And it's a surprisingly simple process that requires no specialty equipment. In 20 minutes or less, you'll have roasted chiles ready to use!
What kind of peppers can be roasted?
This roasting technique works with all kinds of peppers — bell peppers, jalapeños, poblanos, chiles, you name it! For this tutorial, we'll use chile peppers, but you can swap in whatever kind your recipe calls for.
How to roast chiles peppers
Step 1: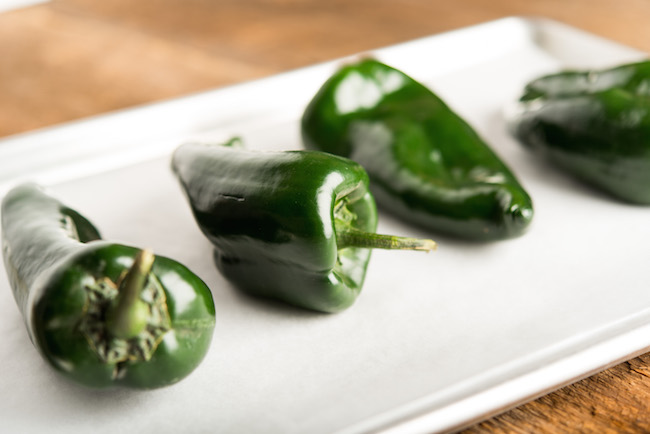 Place the chiles on rimmed baking sheet (or line with foil for less clean-up).
Step 2:
Adjust your oven rack so that it's about 6 inches from the broiler and preheat to high. Place the chiles under the broiler and broil until there are large patches of char on the first side, about 5 minutes.
Don't walk away! It's important to monitor, as this process goes fast. It's helpful to turn on your oven light so you can monitor without opening the oven door.
Step 3: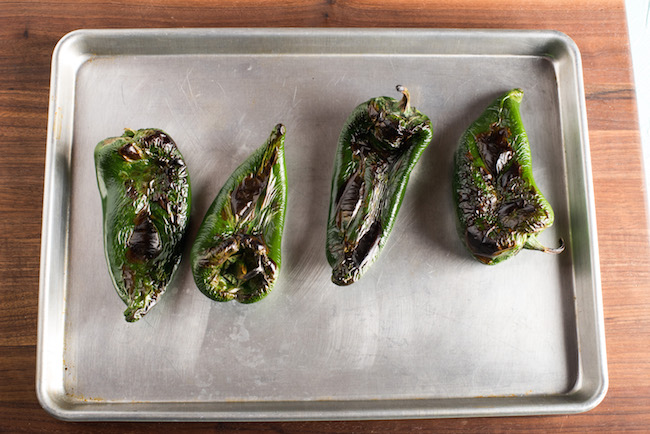 Turn the chiles and broil until they are similarly dark and charred on the second side, about 5 minutes.
Note: If your chiles are unusually shaped and have creases, you can reach these areas by holding the chiles with tongs over an open gas flame or you can even use a blow torch!
Step 4: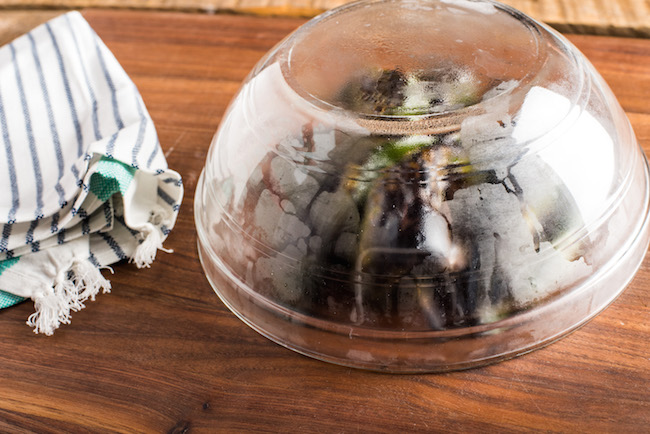 When the chiles are roasted, they need to steam in order to release their skins. You can do this in a number of ways:
Simply flip a bowl over the chiles
Seal them in a plastic zip-top bag
Place them in a pot with a lid
Let steam for about 5 minutes.
Step 5:
Use a paring knife to gently remove the skin. You can rinse briefly in water to get off any loose pieces, but a few charred bits here and there can add character to a salsa or sauce.
Step 6:
Last, cut a slit down the length of the chile and remove the stem, seeds and ribs (the ribs are what actually hold the heat, not the seeds!). Chop or purée to use in salsas and sauces.