You probably already know that quilt fusing is a fast and accurate way to appliqué. Fusibles, products which can help you adhere two fabrics together with heat, are available in many weights, sizes and brands. Because fusing looks a little bit different depending on the quilter, I'd like to share with you a simple quilt fusing tutorial with my favorite lightweight fusible.
This basic method can be used for appliqué quilting and quilted gifts like pillows, wearables and more. For the purpose of this fusing tutorial, I added appliqué to an already quilted burp cloth. You may use this fabric fusing technique on plain fabric or ready-made items, and the method is generally the same.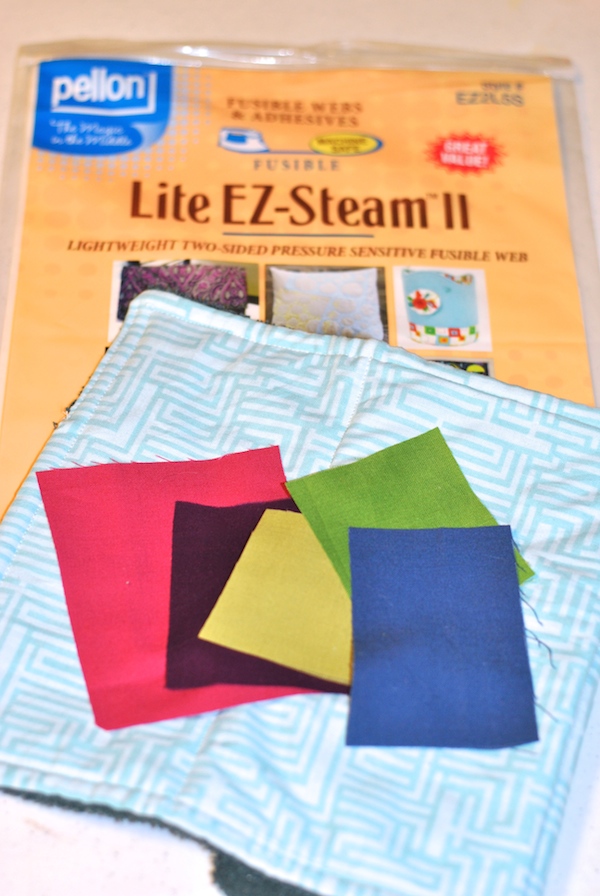 How to raw-edge appliqué a quilt using basic fusing
Materials:
Step 1: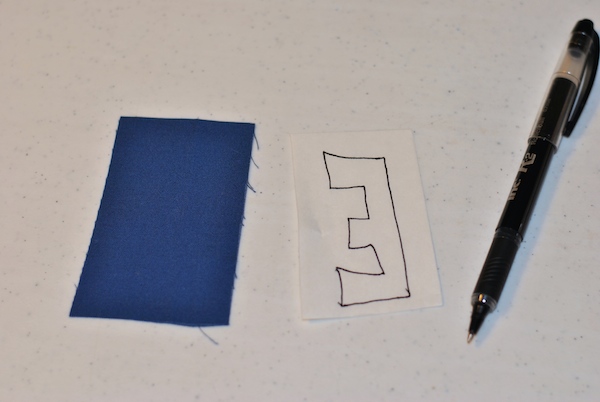 Cut out a piece of fusible that is about the same size as your scrap fabric. Draw your design in reverse on the paper side of the fusible. For EZ Steam™ II, you'll use the matte rather than the shiny side. For symmetrical designs, you won't need to worry about reversing the image.
Quilter's tip: If you prefer not to sketch your design by hand, you can always search forappliqué quilt patterns shared by Craftsy members.
Step 2: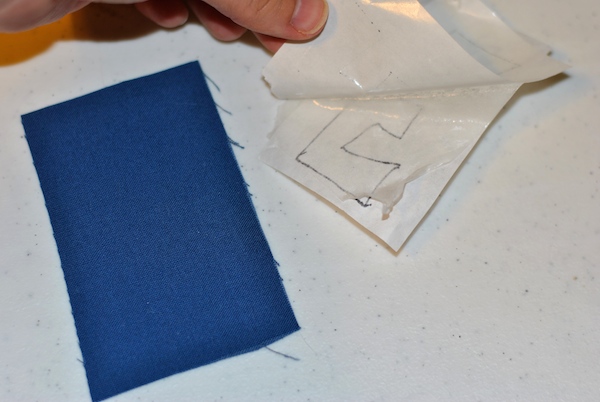 Carefully remove the paper backing on the opposite side of the fusible, leaving the side with your design intact. In the case of EZ Steam™ II, I removed the shiny, waxy paper backing. You may have to snag the paper using your fingernail to get this paper backing off without pulling the inner layer of fusible with it. If the fusible does come up, just smooth it out as much as you can with your fingers. You'll trim off the border in the next step, regardless.
Step 3: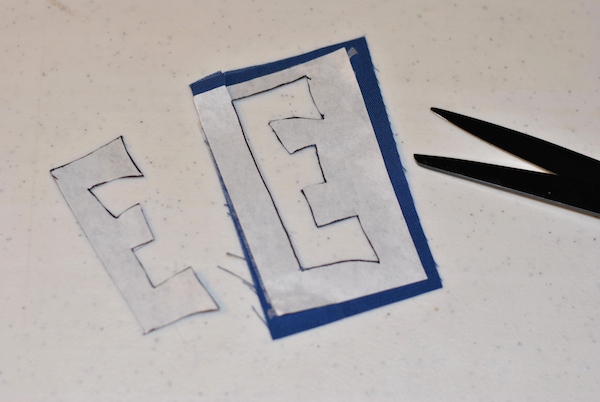 Place the fusible against the wrong side of your fabric scrap and cut out the appliqué with your scissors. Make sure not to use your good fabric scissors, because the paper backing can dull your shears.
Remove the paper backing and place the fabric on the quilt block or surface you'd like to appliqué.
Step 4: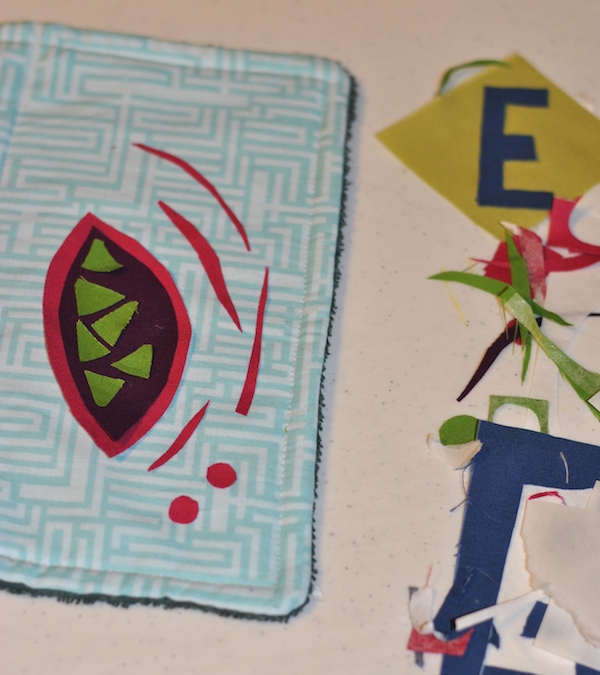 If you'd like to cut out more fabric shapes, repeat steps 1-3 until you are happy with your design. You can press them all at once to avoid any errors in positioning the fabric.
Step 5: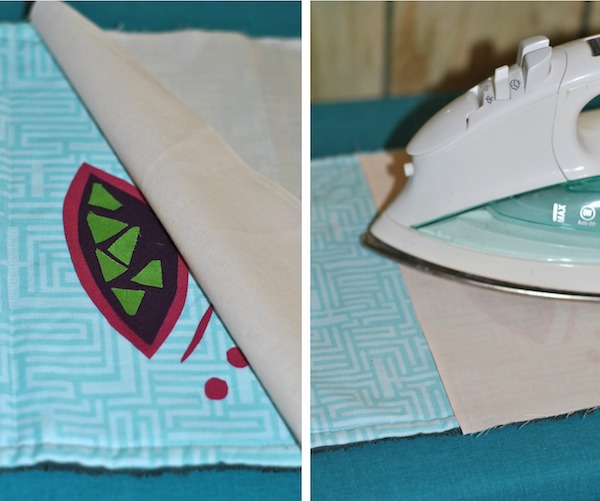 Cover your design with a pressing cloth, or any spare piece of quilting fabric. Follow the directions on your fusible for the best pressing settings. I pressed for 10 seconds on medium heat with steam. Remove the pressing cloth and check to make sure the fabric appliqué is permanently adhered.
Step 6:
When you are satisfied with your design, you can choose to stitch around the raw-edge appliqué with your sewing machine. For instructions on how to make monogrammed baby gifts with this quilt fusing technique, visit the burp cloth tutorial at Craft Buds.
I hope this beginner-friendly quilt fusing tutorial was helpful! As you can imagine, fusible products have a variety of applications when it comes to quilting. You can use quilt fusing for improvisational designs as well as traditional quilting styles. To learn more advanced techniques for using fusibles, you can sign up for Debby Luttrell's course Fun with Fusible Appliqué!
What's your favorite quilt fusing method?