When you want to appliqué a quilt top but don't care for a time-consuming needle-turn project, quilt fusing is an easy and efficient way to get the same effect! Many quilters use this technique to artfully layer fabrics on a quilt top.
To get started with quilt fusing, you'll need basic quilting supplies such as an iron and ironing surface, cutting tools (a rotary cutter, ruler and cutting mat) and fusible web. Many quilters suggest Pellon Wonder Under, Heat 'n Bond or Steam-A-Seam 2 Lite. Look for a fusible interfacing that is backed with paper on one side and use the slightly sticky side to temporarily adhere the cutout in place before quilting.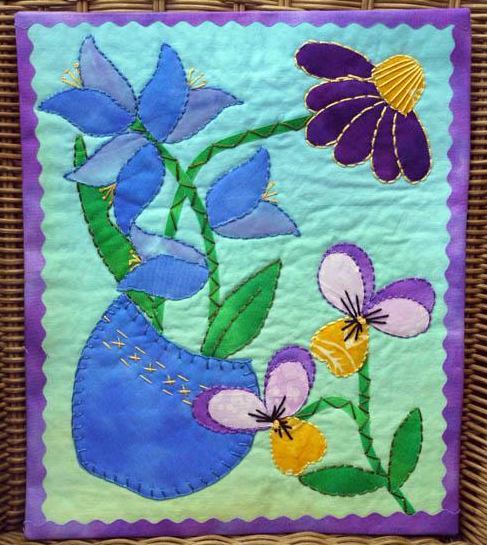 Bluprint member Teddymaker made her Fused Quilt with inspiration from her garden. The fusible art quilt was her very first attempt at this type of project! To add to the floral design, she cut the border with a decorative rotary cutter blade before fusing it to the quilt. She also hand-dyed some of the fabric used in her project.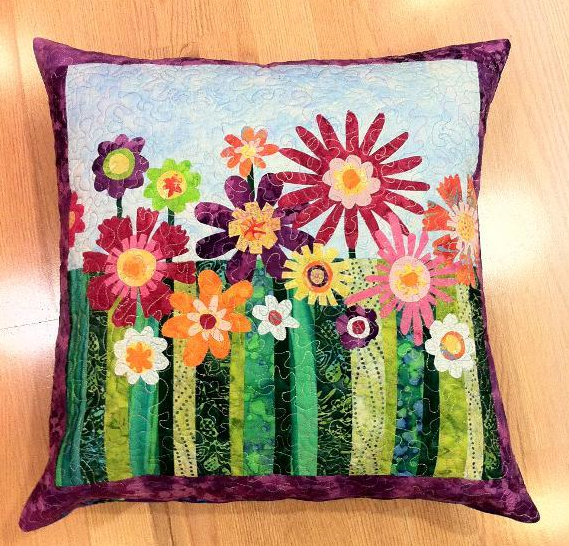 RosemarieW made a great quilt fusing project in her Happy Flowers pillow. By using fusible web, she was able to layer bright and colorful flower cutouts on the pillow front, starting with the largest petals and layering two to three flower centers within each bloom. After fusing, she stipple quilted the whole pillow front for a beautiful effect!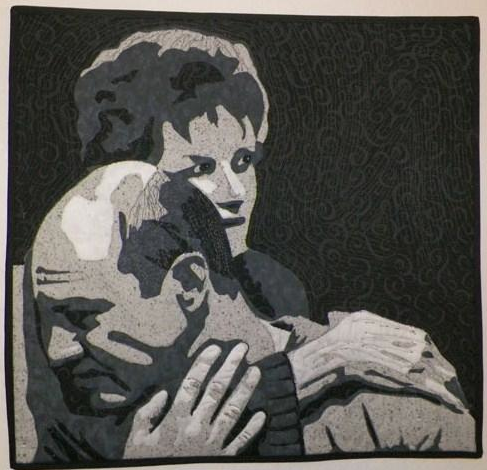 A Mother's Love by Little L is a color-blocked portrait quilt inspired by a relationship between mother and son. To make the quilting lines look invisible, she used a monofilament thread. Her advice: "Don't get caught up of trying to replicate something exactly. Go with the flow—the end result is always better."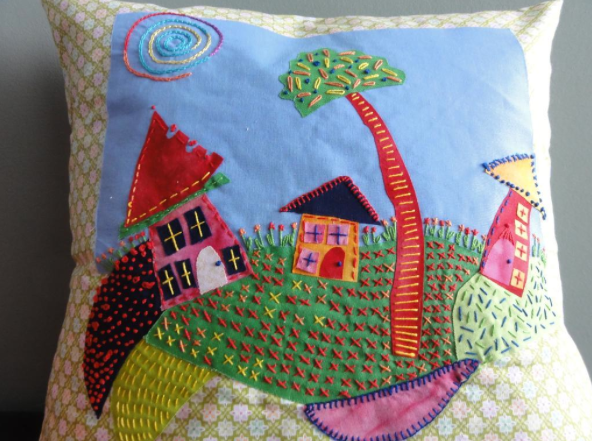 My Best Dreams is an example of quilt fusing used on a pillow top. Creator juditzsuz620250 used quilting cotton, fusible web and embroidery threads to create a whimsical neighborhood with bright colors and funky shapes. In this fused quilt, the emphasis is on the cross-stitched grass, a field of French knots and the other decorative embroidery stitches utilized.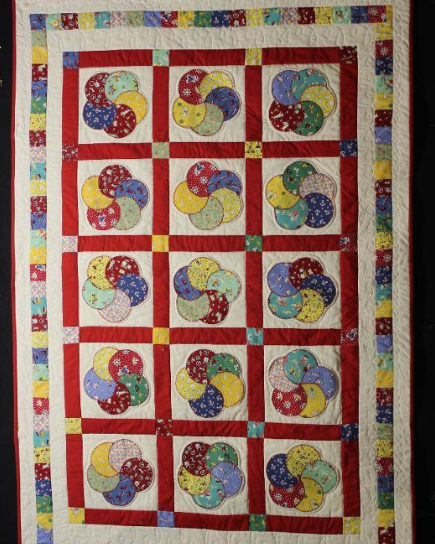 Quilt fusing is also a great way to complete a large-scale quilt with many blocks. The Child Play quilt by sandeebass uses fusible web to adhere the flower-shaped circles in the center of each block. Though the rest of the quilt is pieced, her use of reproduction fabrics on the circles fits the whimsical style of the project. After the circles are fused to the quilt top, they can be blanket-stitched in place.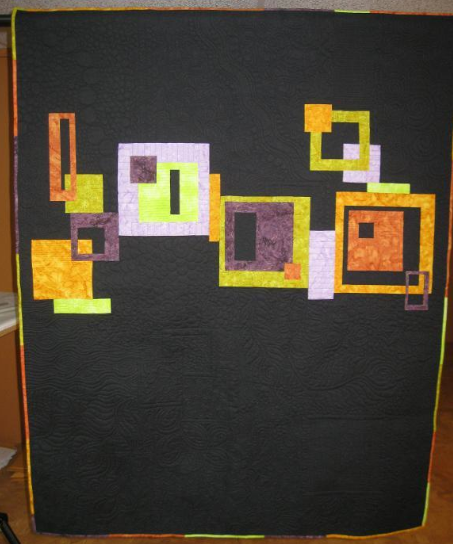 Another large quilt using fusibles, Nothing Negative About This Space by Quiltladyroux utilizes large rectangles, layered on top of each other with quilt fusing. The design was inspired by the Angela Walters' online Bluprint class Machine Quilting Negative Space.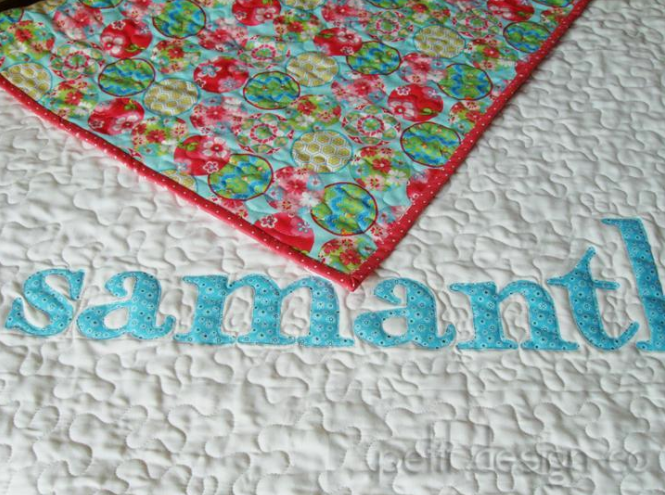 If you are fusing on appliqué letters, remember to reverse the letters when you print them, advises Bluprint member PetitDesignCo. This Baby Name Quilt calls for fusible web to apply a simple, one-layer appliqué. The letters can be outlined with a satin stitch or a simple straight stitch just inside the cutout.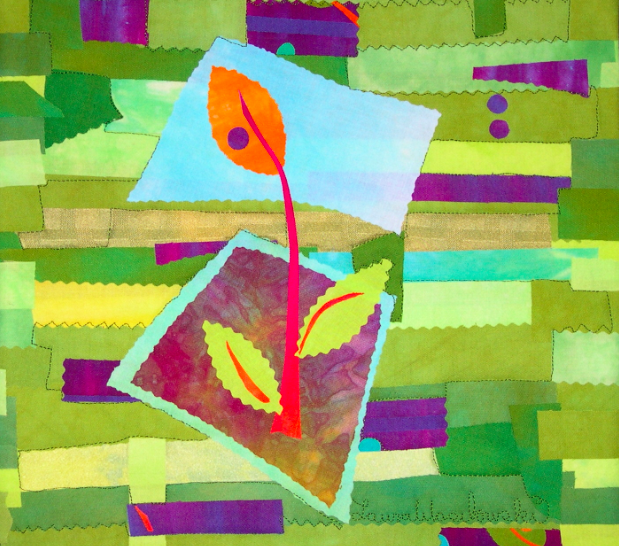 To learn more about quilt fusing, check out the course Hand-Stitched Collage Quilts taught by Laura Wasilowski, where you'll learn how to make a variety of fused and hand-embroidered art quilts. You can learn how to make this floral collage in her tutorial on strip fusing quilts.
Have you ever tried quilt fusing in your projects? If so, what's your go-to fusible web?
Come back to the Bluprint blog tomorrow to learn how to make a hanging sleeve for any quilt.