During the week of June 14th-22nd, something amazingly awesome is gonna happen. Crocheters are taking their skills to the street, hooks and all, for Knit & Crochet in Public Week!
But not every crochet project is suitable for being toted around in your bag all week. These portable crochet projects will cause minimal grief, no matter what mode of transportation you're taking. And who knows? After Crochet in Public Week, you might even decide to start carrying a crochet project around all the time!
You're free to roam with these 6 easy-to-tote crochet projects!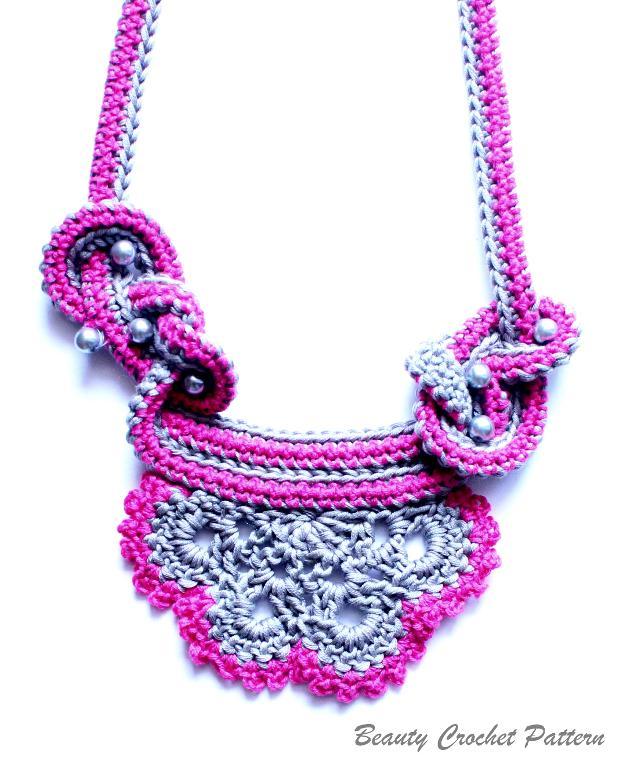 Photo via Beauty Crochet 
Two-color necklace
This necklace wins for two reason: It's small, and you can use up your yarn scraps while making it. If you decide to use the beads, you may want to slip them into a little bag, so that you don't lose them in the bottom of your tote. And don't worry — those twists in the necklace make it look way more complicated than it actually is. You can do it!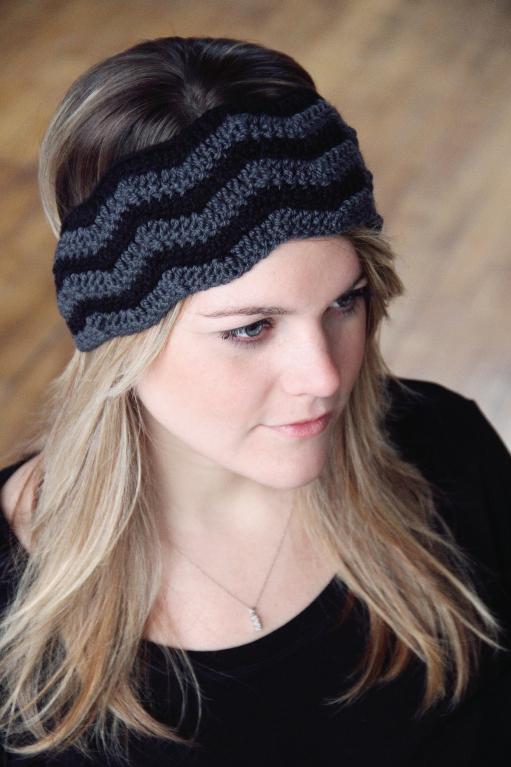 Photo via Jocelyn Sass 
Chevron stitch headband
Once you get the hang of this cool stitch, you won't be able to stop yourself from making more chevron accessories. This headband can be a stylish accessory in summer (think crochet cotton!) and used as an ear warmer in the winter. There's a girl's size, too, in case you know a little fashionista who'd want to sport one.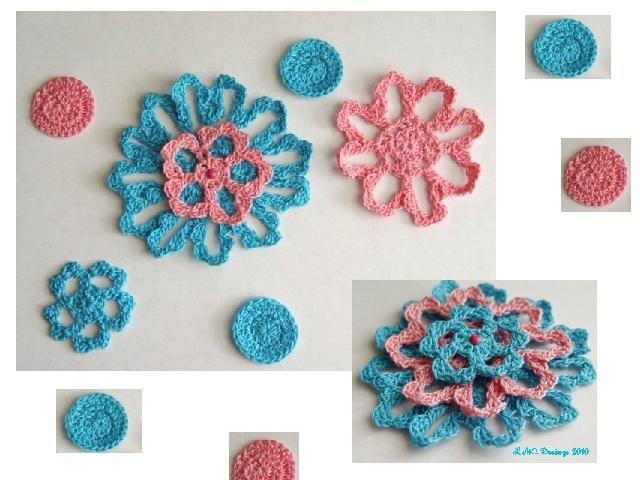 Photo via LMC Designs
Flowers and dots
My mind is buzzing with possibilities for what I could do with these crochet flowers and dots! Designer LMC Designs recommends attaching fusible web to these after you're finished, allowing you to easily attach them to anything from lampshades to pillows and scrapbooks. Plus, they're small and totally portable, which means they won't take up a lot of room in your bag.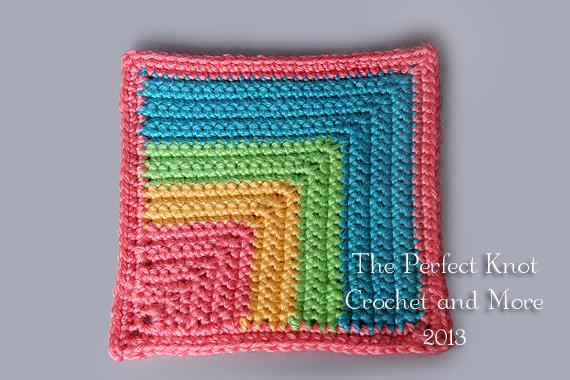 Photo via ThePerfectKnot
Mitered square
Squares are one of my favorite on-the-go crochet projects, and they're perfect for Crochet in Public Week. This mitered square's pattern is easy to memorize, meaning you might even be able to people watch while you crochet. No matter what you decide to make — a blanket? A bag? A belt? — you can seam the squares together at home where you have a little more room.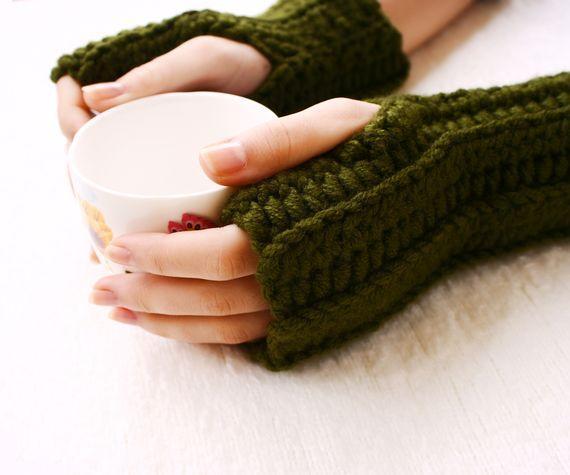 Photo via BirDeli
Flat square fingerless mittens
You'll barely need to glance at the pattern when you crochet these fingerless mittens in public! There's no shaping, so no need to keep track of increases and decreases. Plus, they make great gifts so you could even get started on your holiday crocheting early.
Photo via HamptonsHookers 
Reversible ribbed & scalloped boot cuffs
Last Christmas, I crocheted several pairs of boot cuffs at my monthly stitch groups, so I can attest to  how easy they are to crochet in public. You could easily finish at least one cuff in less than an hour, meaning you can fasten it off securely before you pack it up again.
Know what else makes a great on-the-go project? Crochet embellishments! Crochet the tiniest of projects — you could probably crank out dozens of flowers in one sitting — when you check out Linda Permann's class Crafty Crochet Embellishments. You'll get patterns for lots of fun embellishments and edgings that will easily fit in your bag. Linda will even give you ideas for what to do with those embellishments once you're finished.
Plus, with the Craftsy Apple App, you can take this class (and all your favorite classes) with you anywhere and everywhere!
Do you plan to celebrate Crochet in Public Week? Where are you crocheting? Upload a photo of yourself and show off where you've taken your hooks!