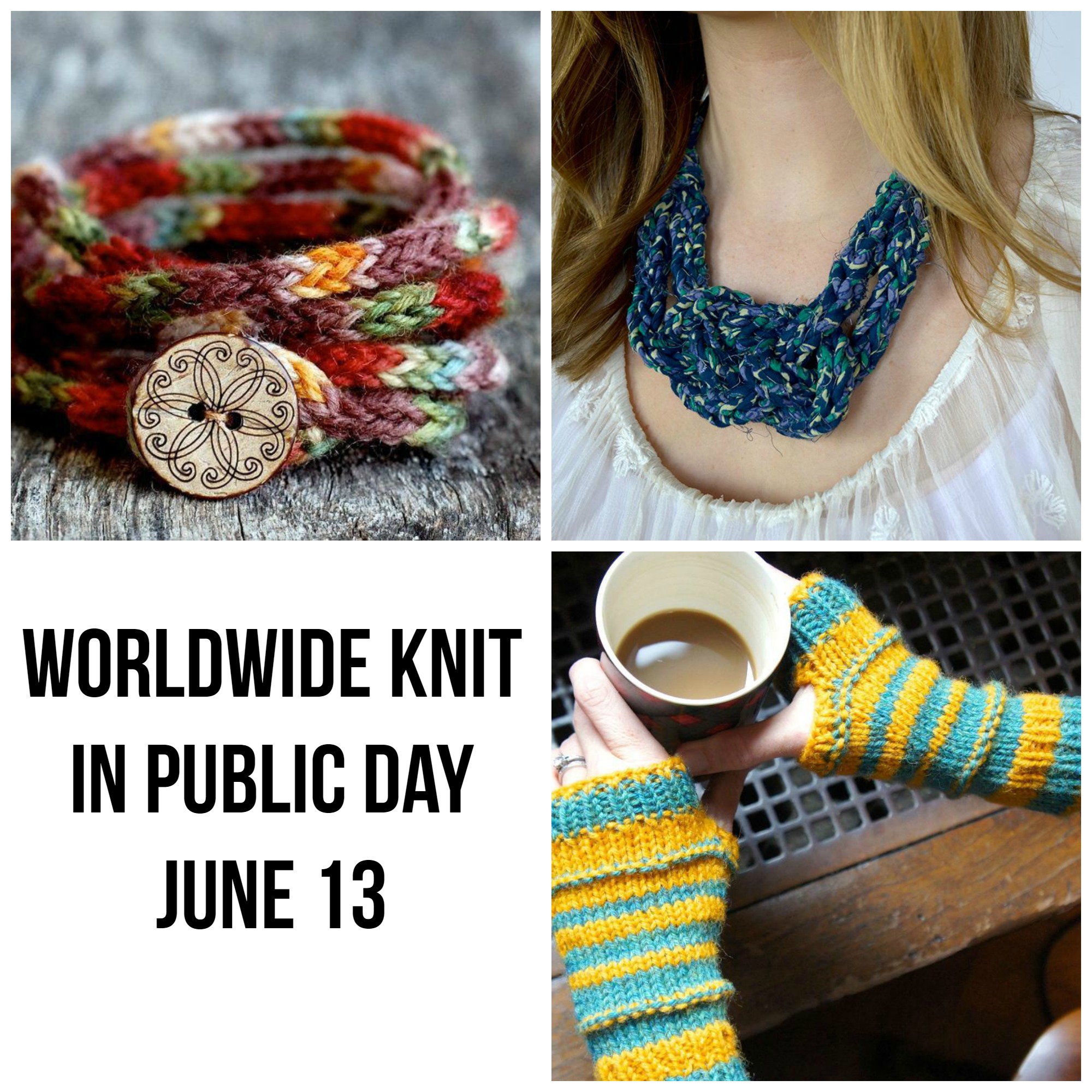 It's time to show the world your stitches. Worldwide Knit in Public Day is June 13th! Do you have your portable project ready?
Knitting in public takes a bit of planning. You'll want a project that's not too bulky and is easy to carry around. If you're planning to knit in public with friends, you'll probably want a project that doesn't require a lot of focus. (Chatting while knitting can result in some pretty funky mistakes!)
Review these 4 tips for knitting in public, then check out these portable patterns for inspiration on what you'll stitch on Worldwide Knit in Public Day.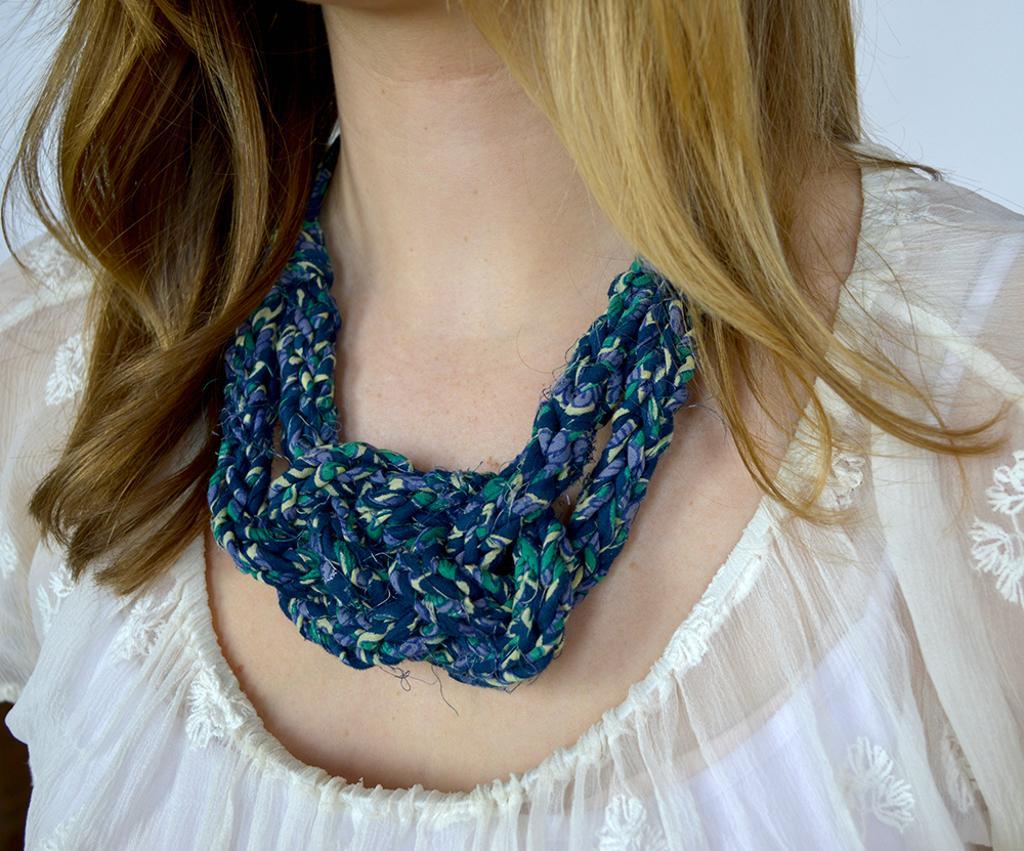 Photo via Bluprint member Knit Collage
Wildflower Sailor Knot Necklace
If you've been dying to try out some of the new bulky fabric or jersey yarns, now's your chance. This project uses the special Wildflower yarn, but you could also use a stretchier t-shirt yarn or even make your own yarn from scrap fabric.
Get the Wildflower Sailor Knot Necklace pattern here.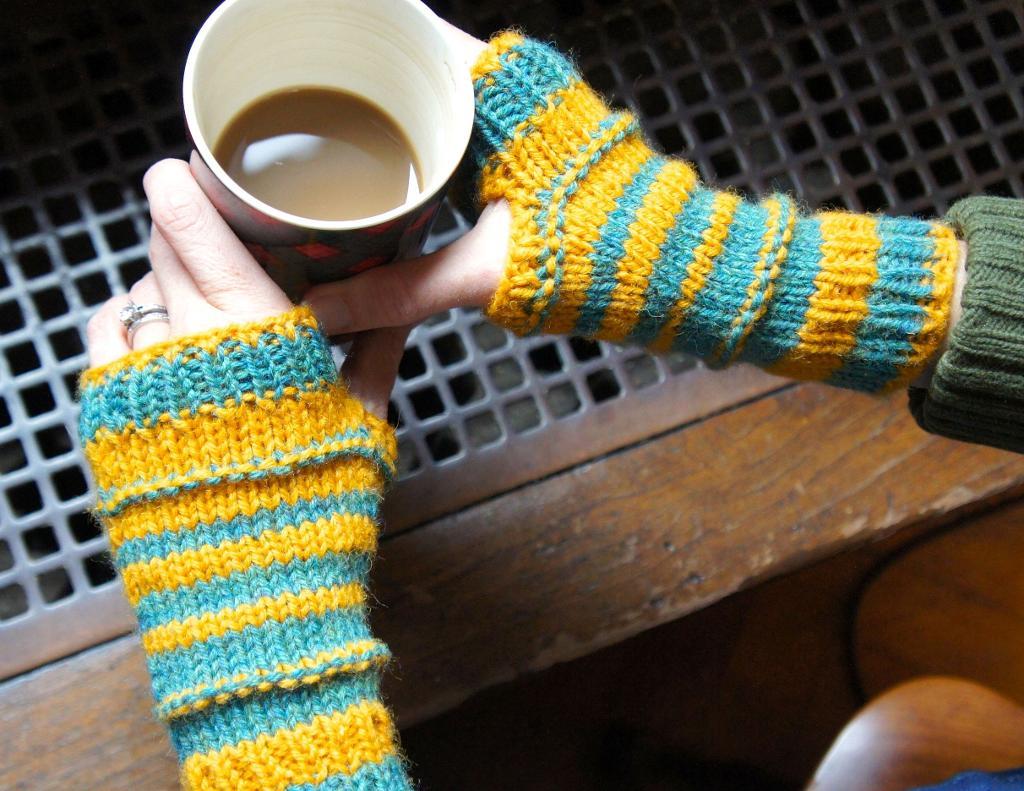 Photo via Bluprint instructor Patty Lyons
Bumble Bee Mitts
This project is the perfect size for toting around, no matter where you choose to knit in public. The decorative ridge on them is simply a purl row, so no need to constantly refer to a pattern to figure out the stitches.
Get the Bumble Bee Mitts pattern here.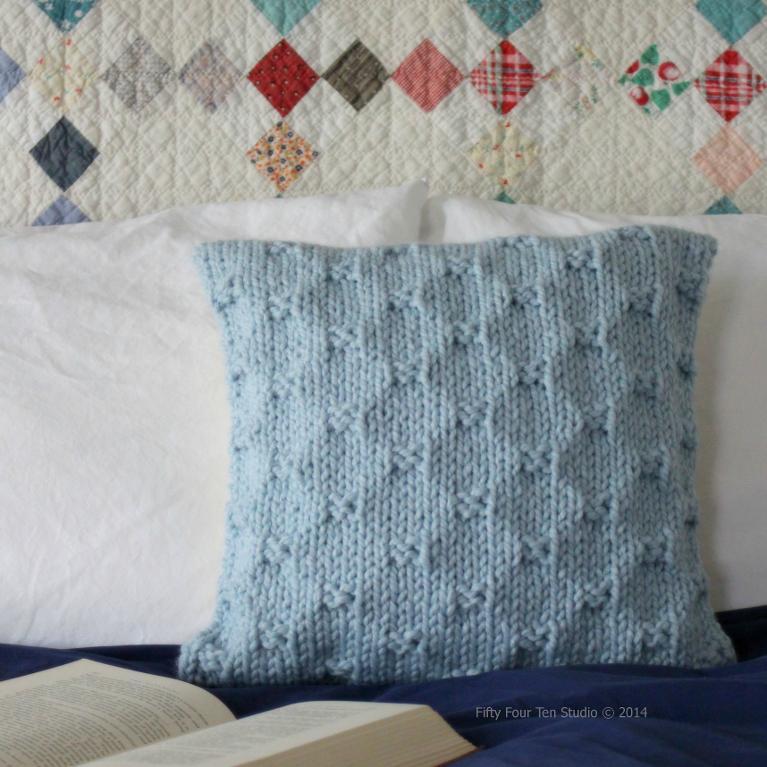 Photo via Bluprint member 5410Studio
The Perfect Present Pillow
Knitting pillows in public is ideal since the pattern is repetitive and requires no shaping. You might even want to nail down the first couple of rows at home so you get the hang of it. You may not even need to refer to the pattern at all once you start knitting in public.
Get The Perfect Present Pillow pattern here.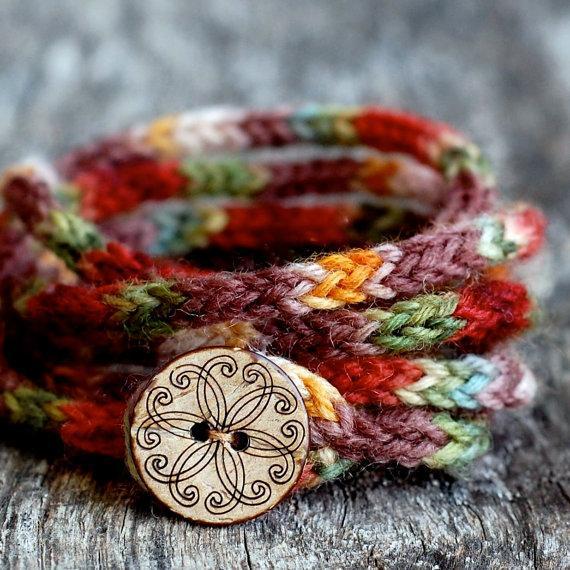 Photo via Bluprint member The Sitting Tree
Rustic I Cord Bracelet
This pattern is a knit-in-public dream come true. The I-cord is repetitive, meaning you don't have to constantly glance at the pattern. (You may not even need to bring the pattern with you!) It's also small and can be carried in your regular tote — no big bags to lug around.
Get the Rustic I Cord Bracelet pattern here.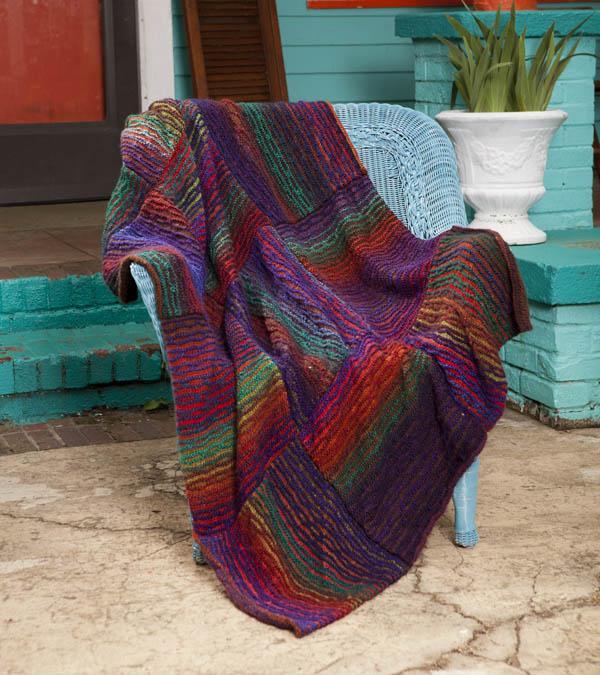 Photo via Bluprint member Universal Yarn
Mojave River Throw
You probably looked at this giant blanket and thought, there's no way I'm knitting that huge thing in public! But get this: The blocks are knitted separately, then seamed together. So you can work on the individual blocks in public, then seam the whole thing together at home. The blocks aren't too bulky on their own, and if you're knitting in a group the repeating pattern will allow you to chat while you're knitting.
Get the Mojave River Throw pattern here.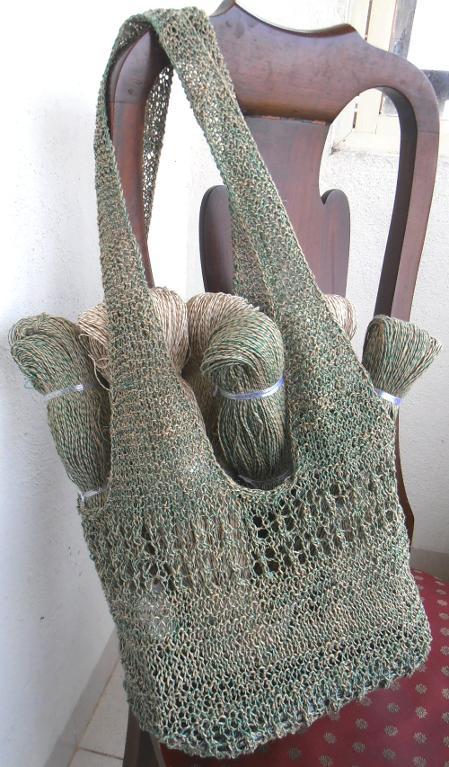 Photo via Bluprint member Uma Padu
Market Tote in Jute Cotton
Don't be intimidated by the lacy look of this tote. It's actually a very simple 2-row lace that repeats, so you'll memorize it easily. The other advantage to knitting this bag in public is that it's lightweight and easy to carry around — especially if you use the suggested jute cotton fiber.
Get the Market Tote in Jute Cotton pattern here.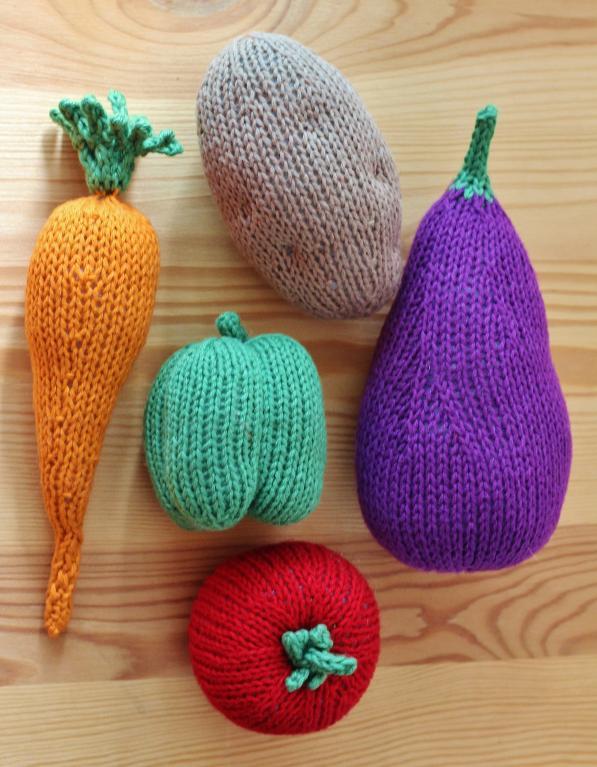 Photo via Bluprint member Yarnigans
Farmer's Market
Sometimes knitting in public happens at the last minute and you don't have time to give much thought to the project. Projects like this toy food are great for last-minute projects. Grab a handful of scrap yarn and matching needles as you run out the door and you'll be prepared to make these fun toys. Remember that you can use any yarn weight; the thicker the yarn, the larger the food!
Get the Farmer's Market pattern here.
Do you knit in public? Where do you knit?
Knitting Kits You'll Love!
Your next project, made easy: Get a designer pattern & perfectly paired yarn.Shop Kits Now>>