Cranberries are good for more than a sauce on your Thanksgiving table. As it turns out, their tart and sweet flavor is perfectly suited to pickling!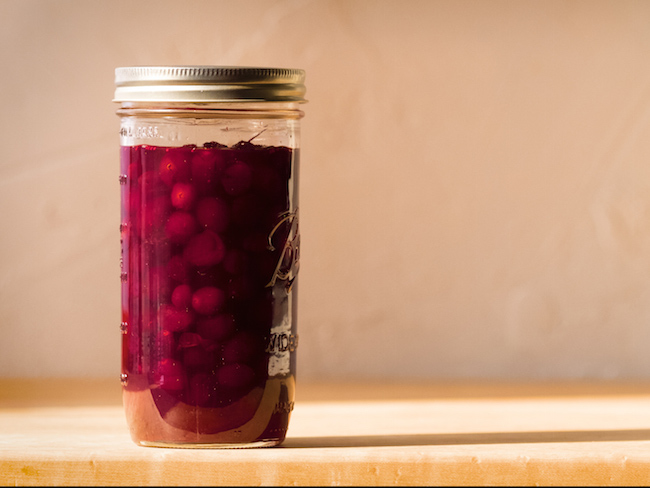 In this recipe, sugar and spices soften the pucker of firm, fresh cranberries, and vinegar gives them the perfectly tangy finish.
While they're fantastic as a side dish, they also have plenty of other delicious uses such as drinks, breads and more. You'll soon find yourself turning to these pickled cranberries for all sorts of culinary applications.
The Quickler Vacuum Lid makes creating quick pickled cranberries a snap.
Pickled cranberries recipe
Makes 24 ounces.
What you need:
A 24-ounce wide-mouth mason jar
Tea bag or cheesecloth
Kitchen twine
Ingredients:
16 ounces firm cranberries (see recipe note)
1½ cups apple cider vinegar
1 cup brown sugar
½ cup water
¼ teaspoon salt
¼ teaspoon black peppercorns
½ teaspoon whole cloves
½ teaspoon whole allspice
½ teaspoon (about 2 kernels) whole nutmeg
½ tablespoon (about 1 small stick) coarsely broken whole cinnamon
Directions:
1. Pick out and discard any mushy cranberries — firm berries work best for this recipe. Rinse and strain; set aside.
2. In a large, heavy-bottomed saucepan, combine the vinegar, sugar, water and salt. Set aside for the moment.
3. Combine all the spices, and place them in either an empty loose-leaf tea bag or a piece of cheesecloth.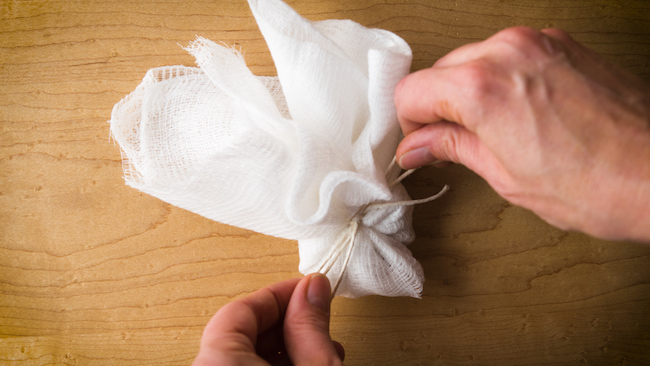 Wrap and tie with kitchen twine. Use a rolling pin to gently whack the spice mixture to crush the spices (this will release their flavor). Place the sachet in the vinegar mixture.
4. Heat on medium-high heat, stirring occasionally to discourage scorching, until the mixture comes to a boil. Reduce the heat; simmer for 5 more minutes.
5. Add the cranberries to the syrup and cook over medium-low heat, uncovered, until the berries are heated to the point where the skins crack, about 5-7 minutes.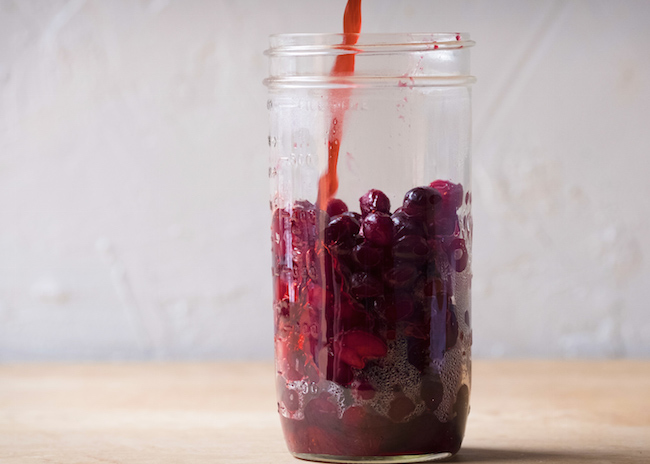 6. Use a slotted spoon to transfer the berries to your jar. Let the liquid cool to room temperature, then pour on top of the berries, leaving ¼" of space at the top of the jar. Remove air bubbles with a spoon, if there are any.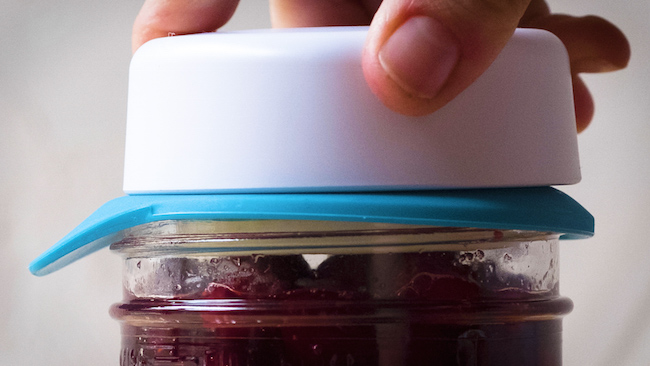 7. Press the Vacuum Lid down on the dry rim of the jar. Twist the lid at least four times to create a vacuum seal. These cranberries will be ready to eat within an hour, and will reach peak flavor in 3 – 5 hours. When ready, pull the silicone tab to release the vacuum seal.
5 tasty ways to use your pickled cranberries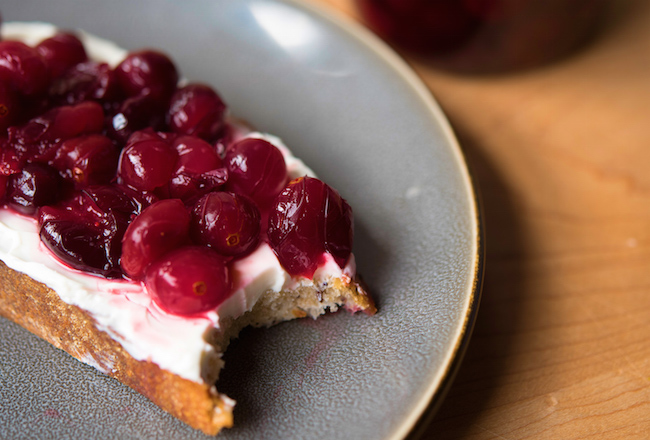 Add ¼ cup of strained pickled cranberries to a hearty bread recipe, such as our simple rye bread.
Spoon pickled cranberries on a bagel with cream cheese for a delicious finish.
Serve with meat or poultry as a topping or side dish.
Add these pickled cranberries to cooked wheat berries or quinoa for a fascinating flavor.
Stir some of the brine (and a few berries if desired) into club soda or a cocktail for a refreshing drink.