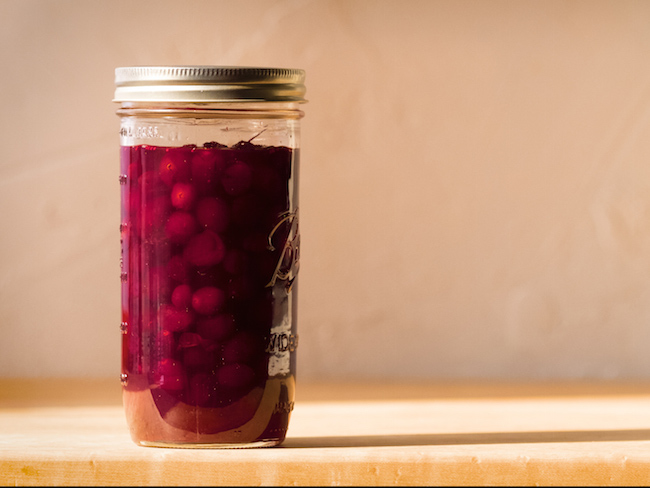 When you think "cranberries," your mind probably jumps to cranberry sauce at your Thanksgiving dinner. But (surprise!) their tart and sweet flavor also makes them prime for pickling. Follow this how-to and use your cranberries in all sorts of new recipes.
Pickled Cranberries
Yield: 24 ounces
What You Need
Ingredients
16 ounces firm cranberries
1½ cups apple cider vinegar
1 cup brown sugar
½ cup water
¼ teaspoon salt
¼ teaspoon black peppercorns
½ teaspoon whole cloves
½ teaspoon whole allspice
½ teaspoon (about 2 kernels) whole nutmeg
½ tablespoon (about 1 small stick) coarsely broken whole cinnamon
Tools
24-ounce wide-mouth mason jar
Chef'n Quickler Preserve Prep Lid Vacuum
Tea bag or cheesecloth
Kitchen twine
Instructions
1. Pick out and discard any mushy cranberries — firm berries work best for this recipe. Rinse and strain; set aside.
2. In a large, heavy-bottomed saucepan, combine the vinegar, sugar, water and salt. Set aside for the moment.
3. Combine all spices and place them in either an empty loose-leaf tea bag or a piece of cheesecloth. Wrap and tie with kitchen twine. Use a rolling pin to gently whack the spice mixture to crush the spices (this will release their flavor). Place the sachet in the vinegar mixture.
4. Heat on medium-high heat, stirring occasionally to discourage scorching until the mixture comes to a boil. Reduce the heat; simmer for 5 minutes.
5. Add the cranberries to the syrup and cook over medium-low heat, uncovered, until the berries are heated to the point where the skins crack, about 5-7 minutes.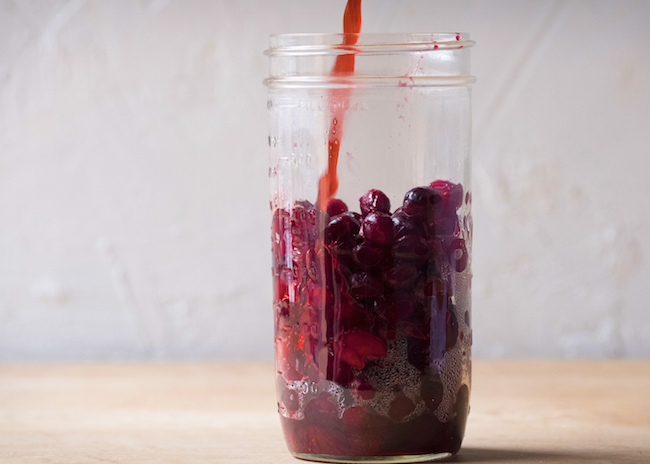 6. Use a slotted spoon to transfer the berries to your jar. Let the liquid cool to room temperature, then pour on top of the berries, leaving ¼" of space at the top of the jar. Remove air bubbles with a spoon, if there are any.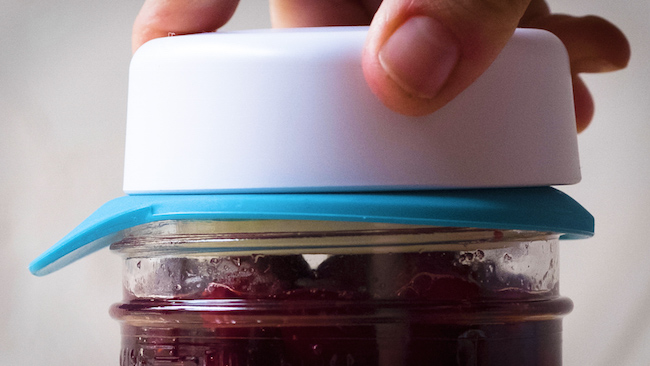 7. Press the Vacuum Lid down on the dry rim of the jar. Twist the lid at least four times to create a vacuum seal. These cranberries will be ready to eat within an hour, and will reach peak flavor in 3 – 5 hours. When ready, pull the silicone tab to release the vacuum seal.