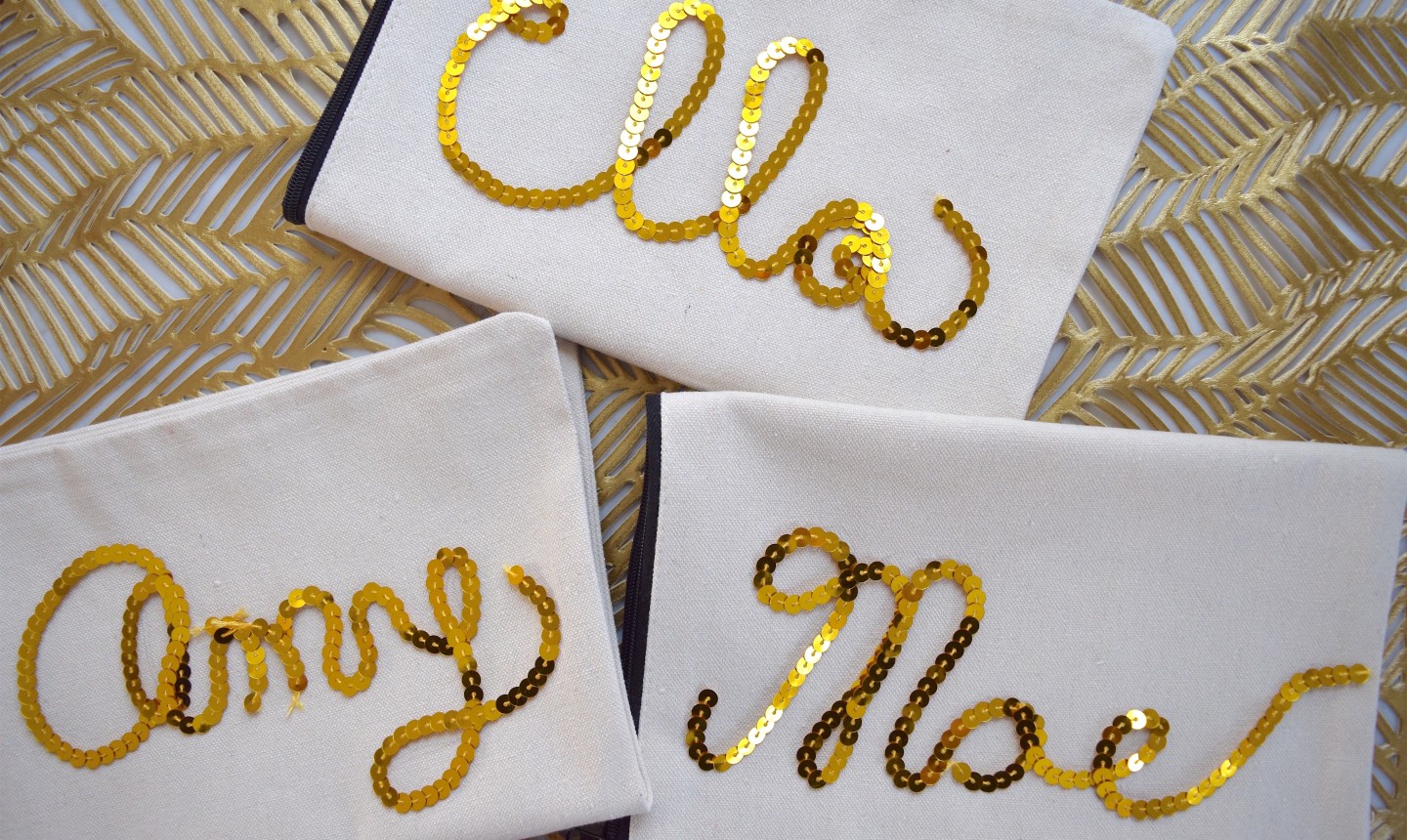 Easy, no-sew and cheap to make, this DIY is the ultimate can't-go-wrong bridesmaid gift, stocking-stuffer or birthday party favor. (And don't forget to make one for yourself, too!)
Personalized Sequin Makeup Bags
Level: Easy
What You Need
6mm flat sequin trim
Canvas zipper fabric bags
Glue gun
Pencil
Instructions
1. Write It Out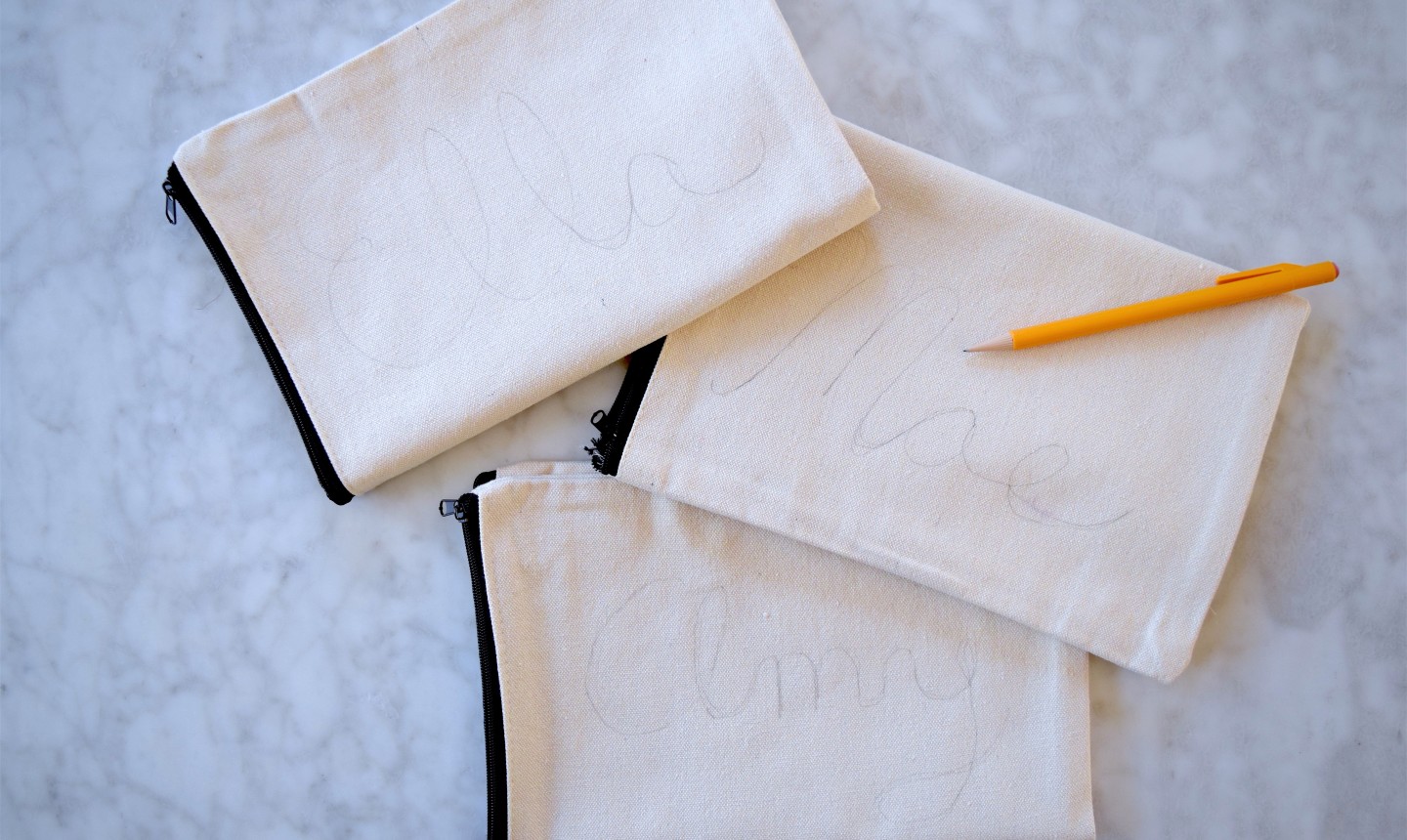 Using a pencil, write out the name of your giftees in script (it's easier to use the trim when each letter connects to the next one). The canvas bag fabric is erasable, so if you mess up, just erase it and start over. But do write lightly as erasing repeatedly can leave smudges.
Pro Tip: If your friends have super long names, consider using a nickname or just doing a monogram. The shorter the name, the cuter the finished product.
2. Trace With Glue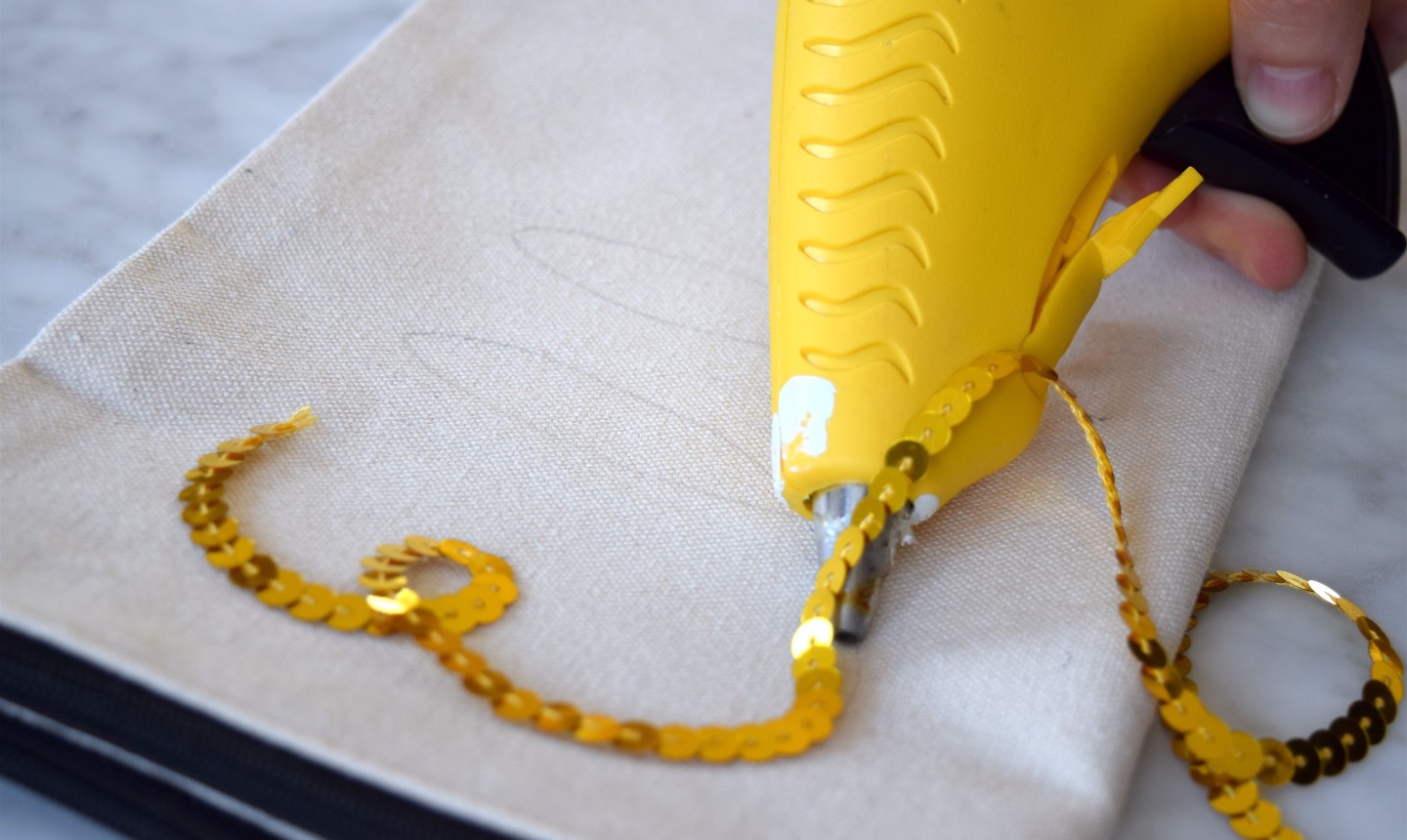 Once you're happy with the look of the name, lay some of the sequin trim on top of the letters to gauge roughly how much trim you'll need. Then, trace the letters with your glue gun.
As you add the glue, lightly press the sequin trim into it. Gluing as you go lets you take your time applying the trim without having to worry that the glue will harden by the time you finish tracing all your letters.
3. Let 'Em Dry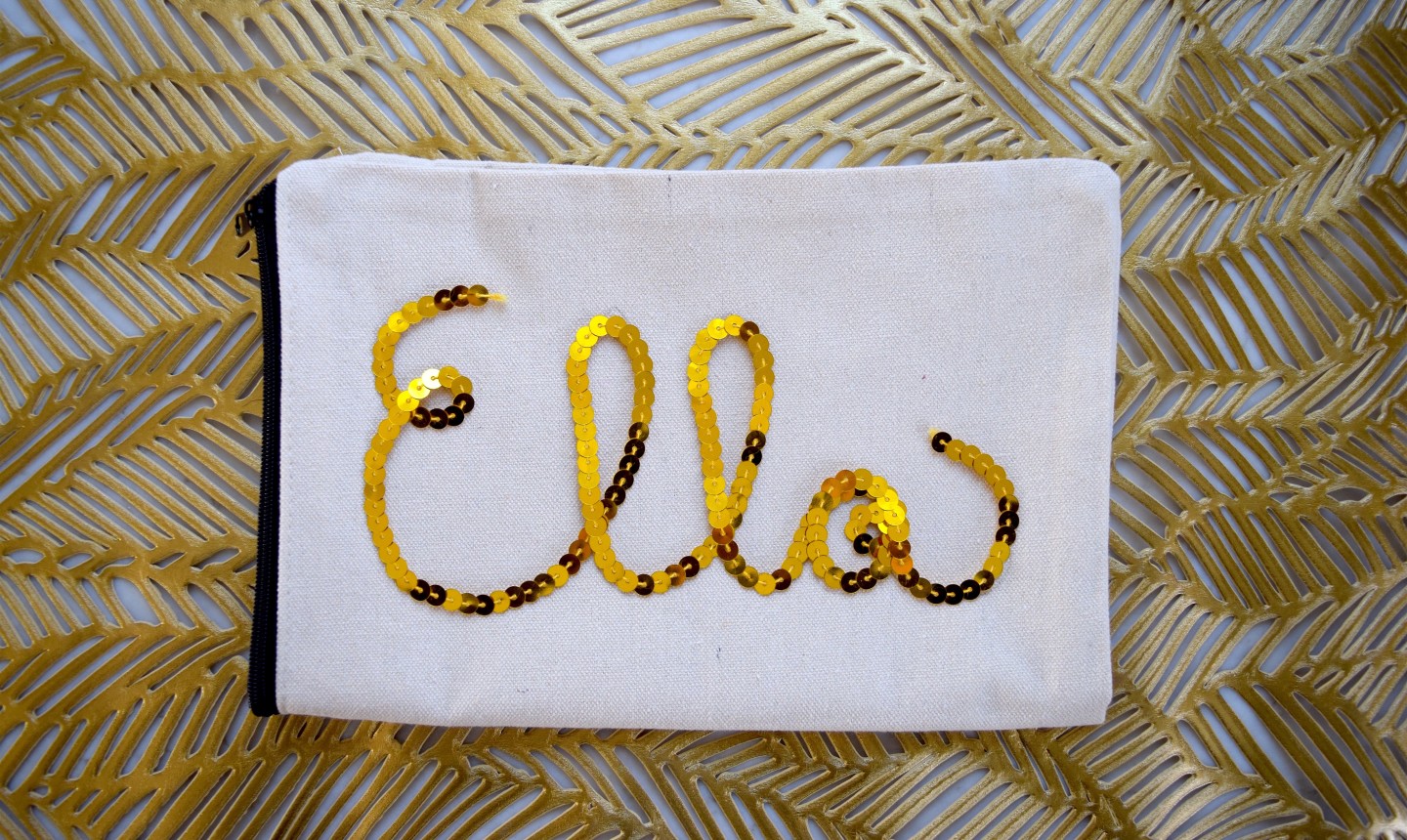 Set the bags aside to dry for an hour, and they're ready for gifting!
Photos by Alison Caporimo