Oreos are incredibly irresistible. What is it about these sandwich cookies that leave us so smitten and craving more? I don't know which element of this cookie I love the most, but I will teach you how to spruce them up to make them even more alluring and delectable.
I'll teach you how to make ultimate chocolate covered Oreos on a stick, smothered with chopped Oreo pieces. These Oreo cookie pops are the easiest treats to make as it requires only two main ingredients and zero baking or cooking!

You'll need:
Paramount crystals
Microwave-safe bowl (about 1-cup capacity)
Lollipop sticks
Wax paper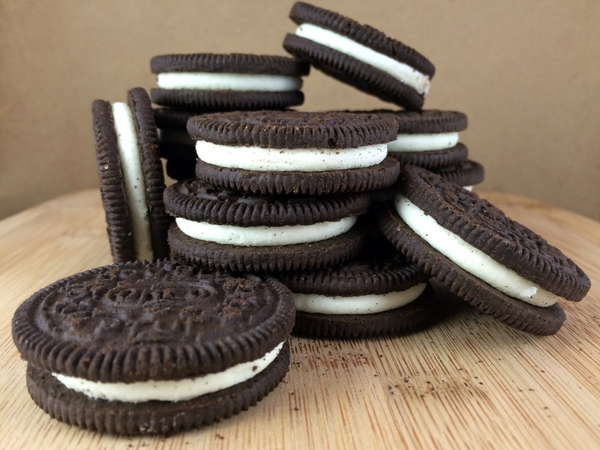 Let's get started! There's about 30 cookies in an average package of Double Stuf Oreos. Each package will yield about 15 Oreo cookie pops.

Step 1:
Rough chop 15 cookies and set aside. I like to use a knife to chop the Oreo bits instead of a food processor because I can better control the size of the pieces. I like them on the chunkier side.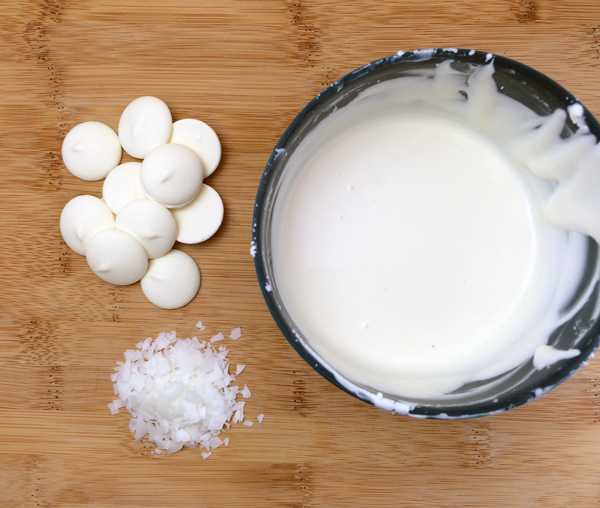 Step 2:
Melting candy wafers is pretty simple, I like to use white coating because it gives such great contrast to the dark cookie bits we'll be sprinkling on later.
Melt candy wafers in a small and deep microwave-safe bowl. Microwave for 1 minute at 50% power and stir. You'll need to stir the wafers even though they may not have begun to melt. The wafers need to be moved around to prevent scorching. Then, microwave for 30 seconds at 50% power, then stir.
Repeat the 30 second intervals, stirring between each interval, until the candy coating is completely melted. Use paramount crystals to thin the consistency if needed. If the coating is too thick, it will pull the Oreo off of the stick when you dunk it.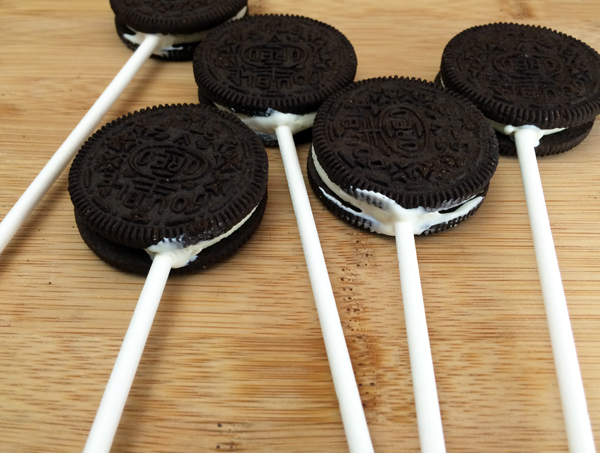 Step 3:
To start, hold an Oreo firmly between your fingers and insert a lollipop stick into the cream center and pull it back out. This creates a space for the stick and will allow candy coating to fill the hole, thus better adhering the stick to the cookie.
Dip the lollipop stick into the white candy coating, about a half inch, and gently insert back into the hole, about half way into the cream center of an Oreo. This will "glue" the stick within the oreo for easy dipping and handling. Repeat for all the Oreos.
Tip: It will take a couple of minutes for the coating to harden and set completely in room temperature. The cookies may be placed in the fridge for 2-3 minutes to speed up the process.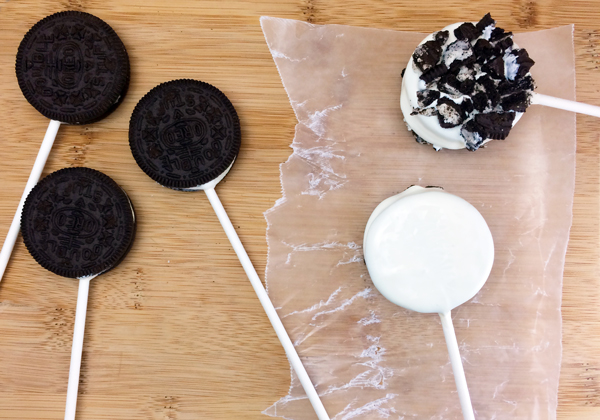 Step 4:
Time to dip! Line your work surface with wax paper. You'll also need to have your chopped cookie bits nearby.
Dip each cookie pop into the candy coating, lift out and shake off excess. Then, generously sprinkle one side with cookie bits and gently push them in place. Turn it over and place it on your work surface so the uncovered side is facing up. Sprinkle this side with Oreo bits and push it in place. Let dry completely, this will take a few minutes.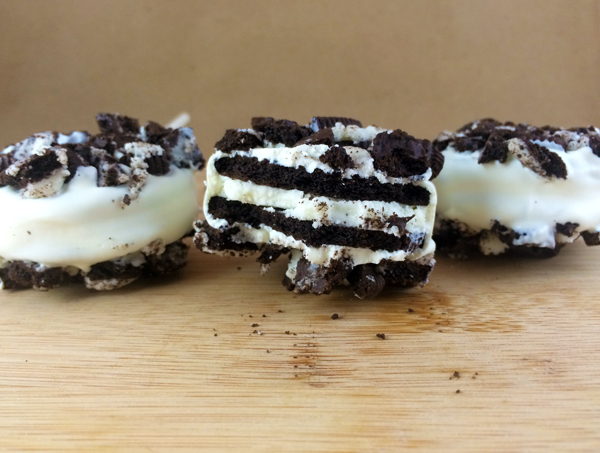 Store in room temperature in an airtight container.
So easy, delicious and can still be dipped in milk! Enjoy!