Was your summer filled with sand and sailboats? It's time to bid summer a fond farewell, but your sewing projects can still give a nod to the sea.
Let's explore some gorgeous nautical projects and patterns created by your fellow Craftsy members!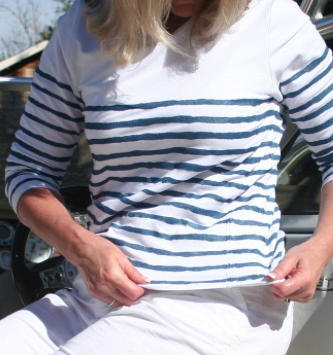 Nautical shirt project
Craftsy member Beth Huntington transformed a thrift store tee into a chic nautical striped shirt with a little fabric paint and a few buttons. Striped tees are a wardrobe staple and the ¾-length sleeves are perfect for the cooling temperatures.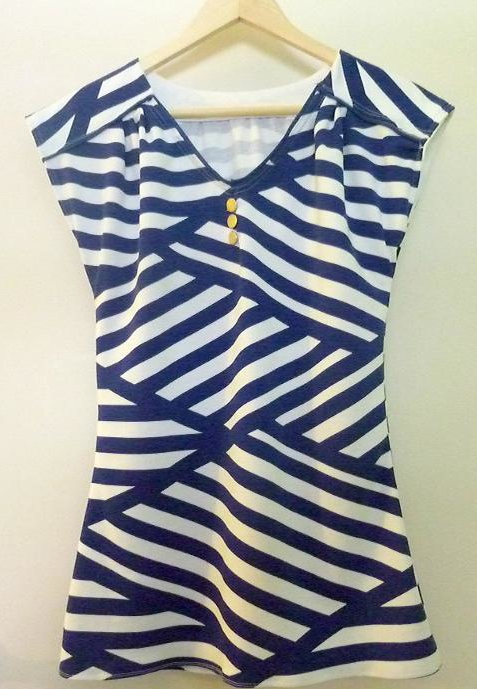 Nautical blouse project
Craftsy member 110 Creations whipped up a nautical blouse. I love that she chose a simple pattern to let the fabric shine. The piping and tiny gold buttons are great touches, as well.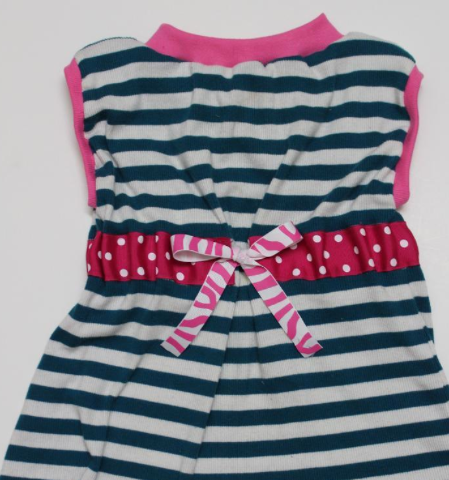 Nautical dress project
Craftsy member anshu also did a bit of upcycling, turning a tank top into a nautical dress. I love that she added a bit of hot pink to the expected blue-and-white color palette.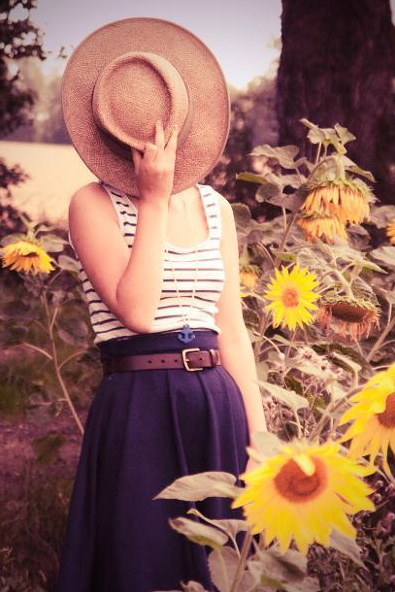 Nautical skirt project
Craftsy member Ron McQuade sewed a fun nautical circle skirt and top, inspired by the sea. The silk noil skirt should be light and airy for an Indian summer day.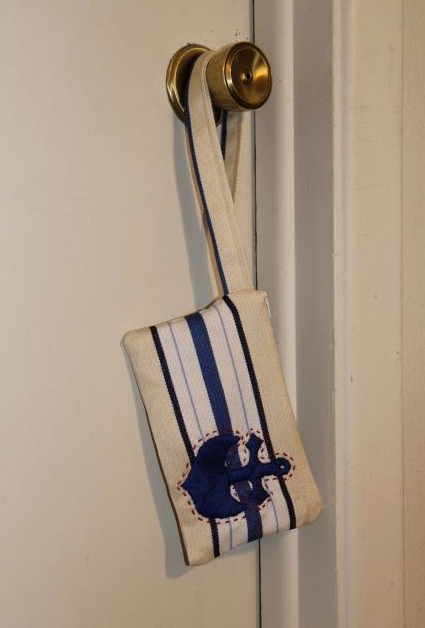 Nautical wristlet project
Craftsy member avasquez0218 turned a bit of striped canvas into a handy wristlet, complete with embroidered anchor. A wristlet is a must for stashing your chapstick and sunscreen while sailing into the sunset! If anchors aren't your thing, a fish, whale or sailboat would also be cute.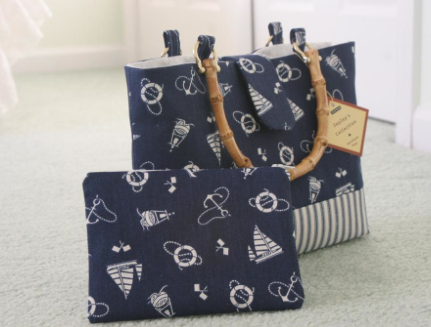 Nautical tote project
If a wristlet isn't quite large enough for all of your essentials, a tote bag should be. Craftsy member Joanly made an "Anchors Away" tote and cosmetic bag. The wooden handles give the bag a laid back vibe.
Ready to sew something nautical yourself? Check out some of the great nautical sewing patterns available on Craftsy: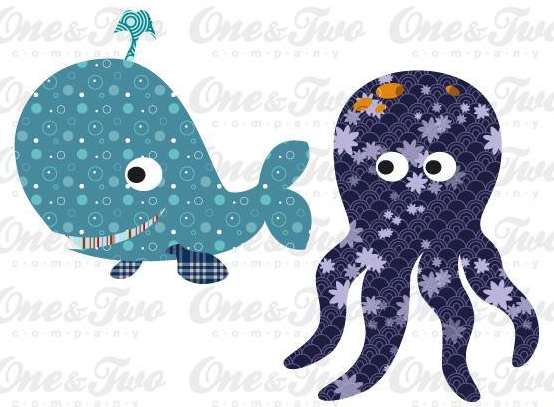 Whale and octopus appliqué pattern
Appliqués can give any outfit a nautical bent; jazz up a plain tee with a cute whale or octopus.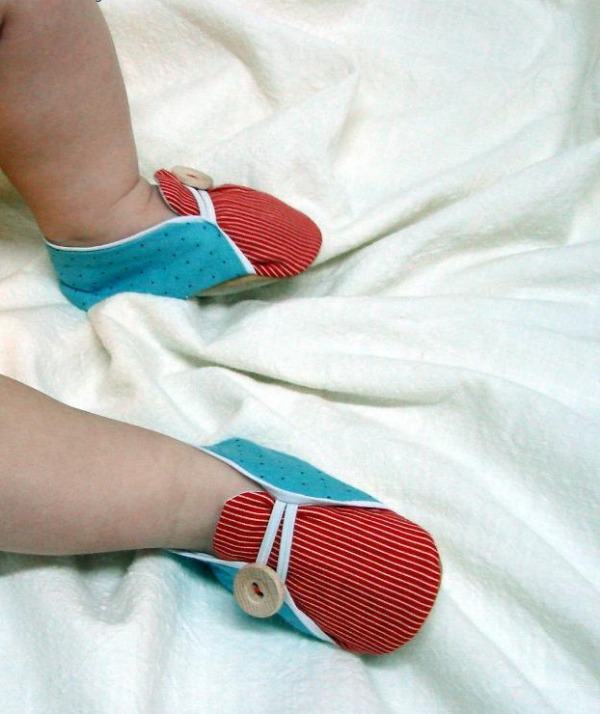 Sailor shoes pattern
For the littlest first mate, sew a pair of tiny sailor shoes.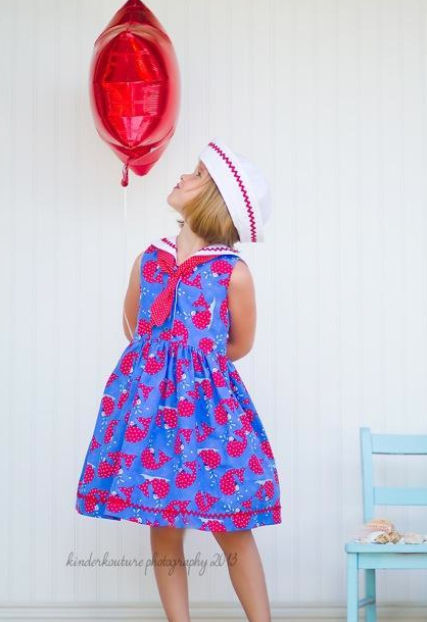 Sailor dress pattern
Sailor dresses are a classic and look darling on little girls. You could go with the expected red, white and blue motif, or mix it up and experiment with prints (there's also a sailor dress option for infants).
A matching sailor hat is a must. A sweet sailor skirt is another option.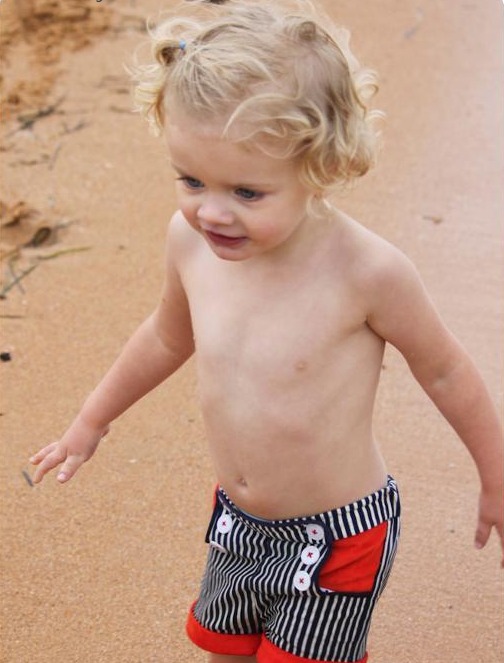 Sailor shorts pattern
Boys and girls alike will look darling in a pair of sailor shorts.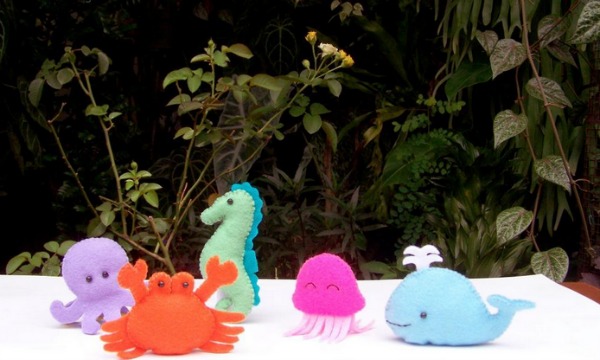 Finger puppets pattern
Entertain kiddos by telling tall tales of sea creatures with a set of felt finger puppets.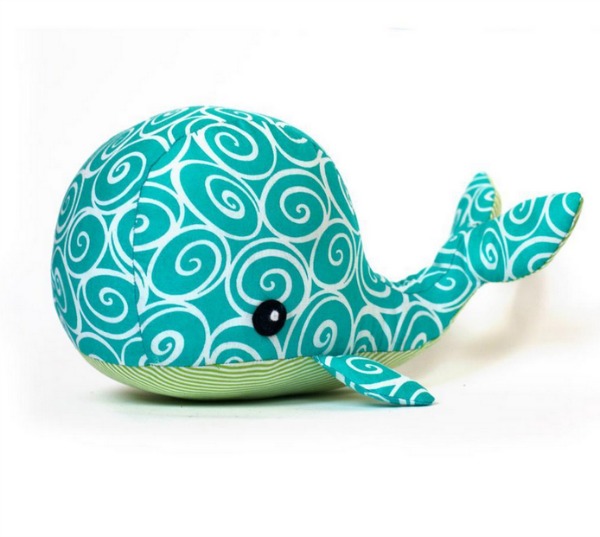 Whale plush pattern
If you haven't had any luck on a whale watching trip, you could always sew your own whale plush.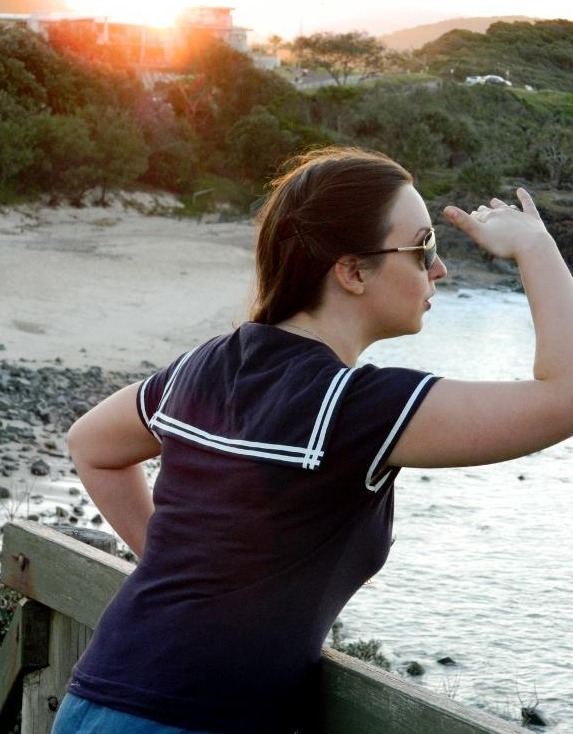 Nautical sailor top pattern
Kids don't get to have all the fun! Sew a knit sailor top for yourself.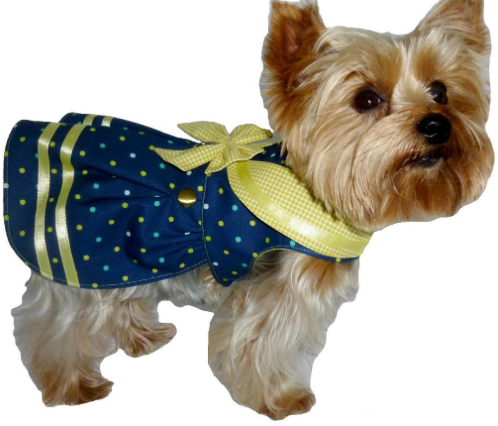 Dog sailor pattern
Don't forget your favorite pooch; there's a sailor dress just for her, too.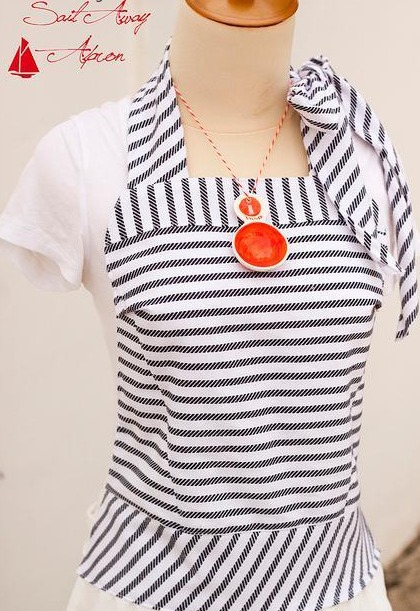 Sailor apron pattern
The sail away apron is a necessity before your next cookout or clam bake.
Can't get enough of the nautical theme? See also our posts on nautical knits and nautical quilts!
Which nautical-themed project will you sew first?