When you think of nautical-themed clothing, you probably picture kids in navy blue sailor suits with ridiculously huge collars. Thankfully, nautical knits don't always have to give us nightmares about our childhood school pictures.
We've rounded up some of Bluprint's classiest nautical knits, from hats to baby clothes and sweaters.
Drop your anchors — uh, needles — on some of these fun nautical knitting patterns.
Photo via Bluprint member Emily Ringelman
1. Nautical Knits Pattern Collection
This collection includes three different nautical-themed patterns, including this sailor slouch, a yacht club scarf and captain's mitts. Wear all three together for the ultimate nautical look, or separately for just a little touch of the sea.

Photo via Bluprint member ShiFio
2. Baby Sailor Dress Pattern
Pair this traditional sailor-collared baby dress with a matching cap. The yellow and gray used here makes this outfit a little less nautical, but you could knit it in white and navy blue for the traditional look. Add some matching tights and baby will be able to wear it through early fall.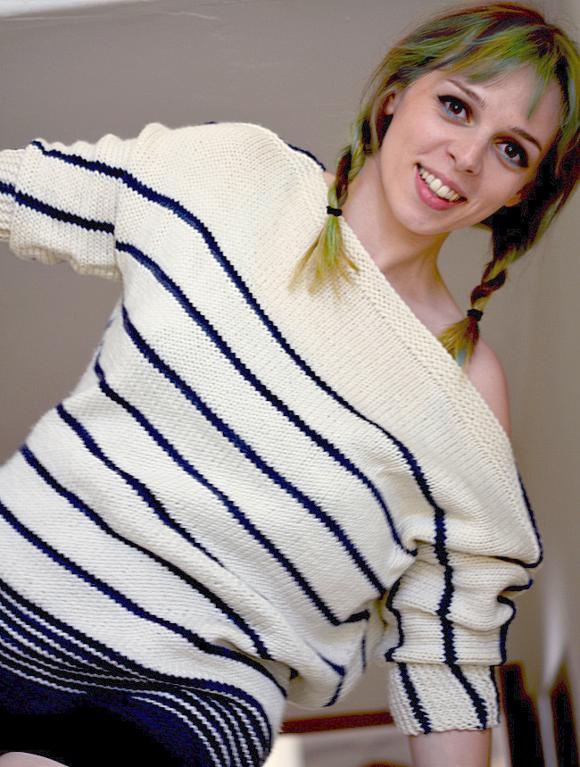 Photo via Bluprint member Ruby Submarine
3. Dolman Tunic Pullover Pattern
This pullover takes a traditional boatneck off the shoulder just a bit for a loose, comfortable fit. The ease also makes this top perfect for breezy beach days. Choose from this sailor-stripe version or a three-color ombré version for a less traditional nautical look.

Get the pattern »

Photo via Bluprint member minimi
4. Nautica Hat
This striped beanie will keep sailors warm amidst breezy beach winds. The pattern comes with child and adult sizes, so the whole family can sport the striped look. Mixing smooth and textured yarn gives the hat even more interesting detail.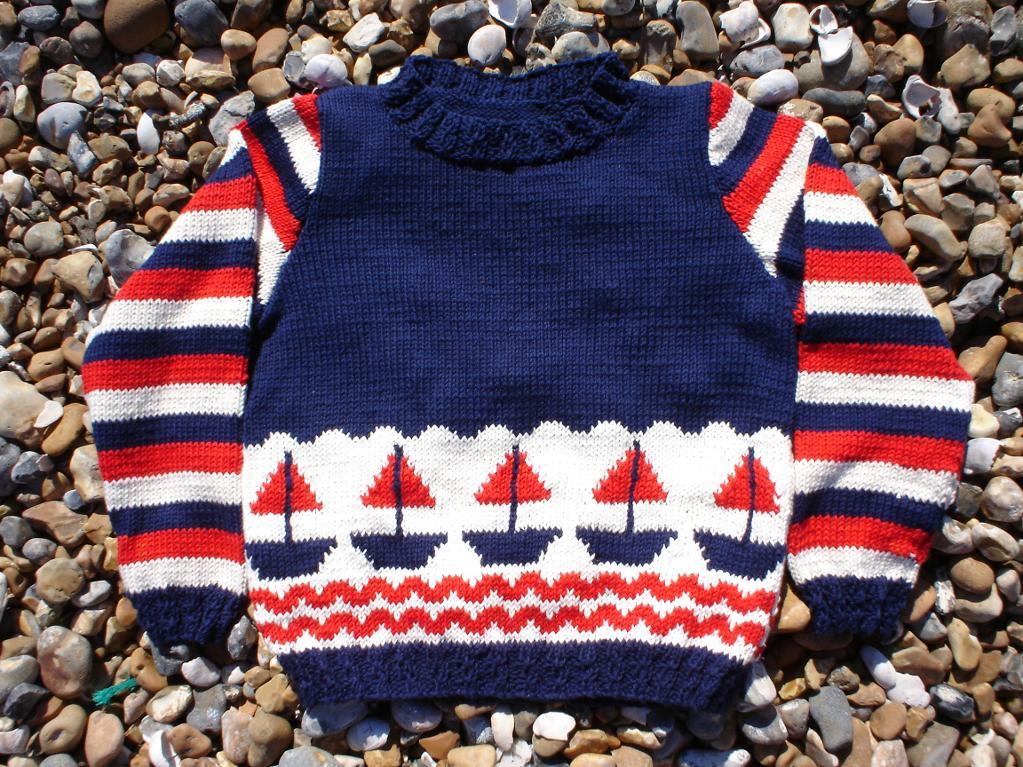 Photo via Bluprint member yive63
5. Little Boats
Forget subtlety — kids can go all-out nautical in this sweater! The red, white and blue color combo is a classic, but you could switch the red for yellow or gray and keep the nautical look.
Photo via Bluprint member Emily Ringelman

6. Anchor's Aweigh Gloves
Thin stripes give these simple gloves a preppy look, but it's the duplicate stitch anchor that really seals the deal! The pattern comes in sizes for women's small, medium and large.
Can't get enough of the nautical theme? See also our posts on nautical sewing projects and patterns and nautical quilts!