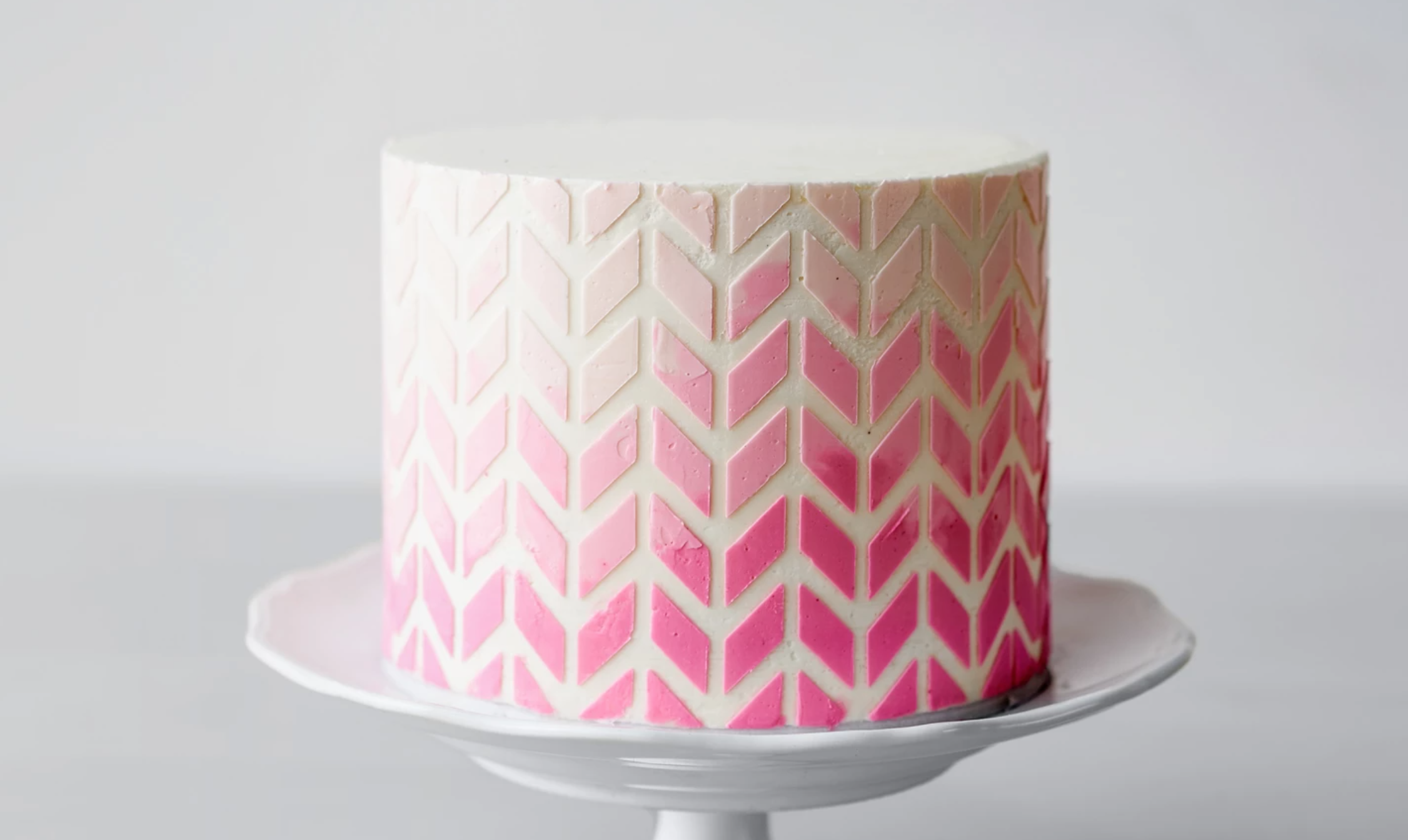 If you think of buttercream as just a blank canvas for borders and blooms, think again. Today's freshest buttercream designs explore a whole universe of incredible textures, styles and effects. Best of all, many are surprisingly simple to create. Cake-makers, prepare to play.
1. Ombré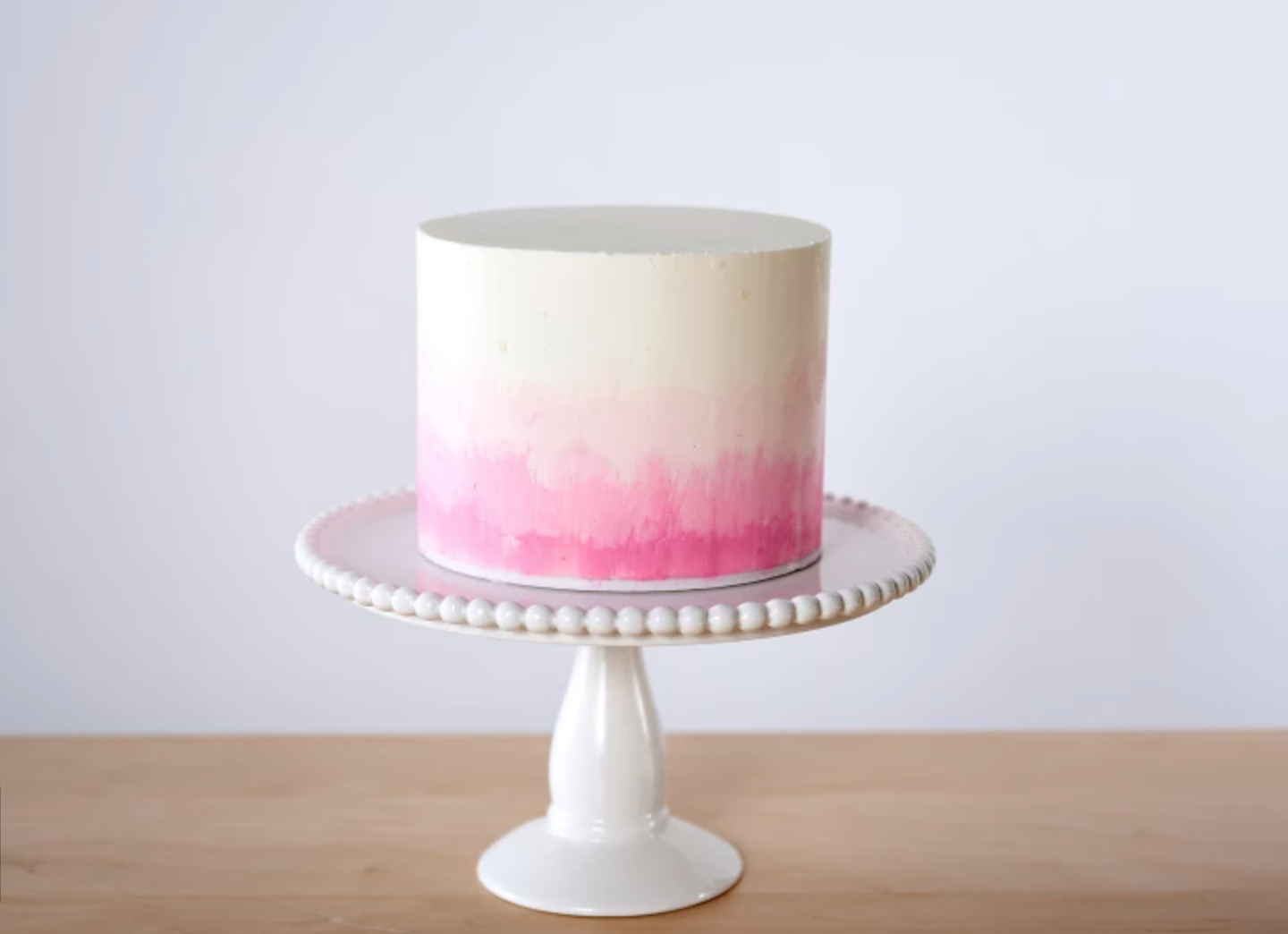 Why pick one color when you can ombré with varying shades? Place the darkest color on the bottom and work your way up to a lighter color. When all the colors are in place, you can smooth it out to finish.
MAKE IT
2. Pinstripe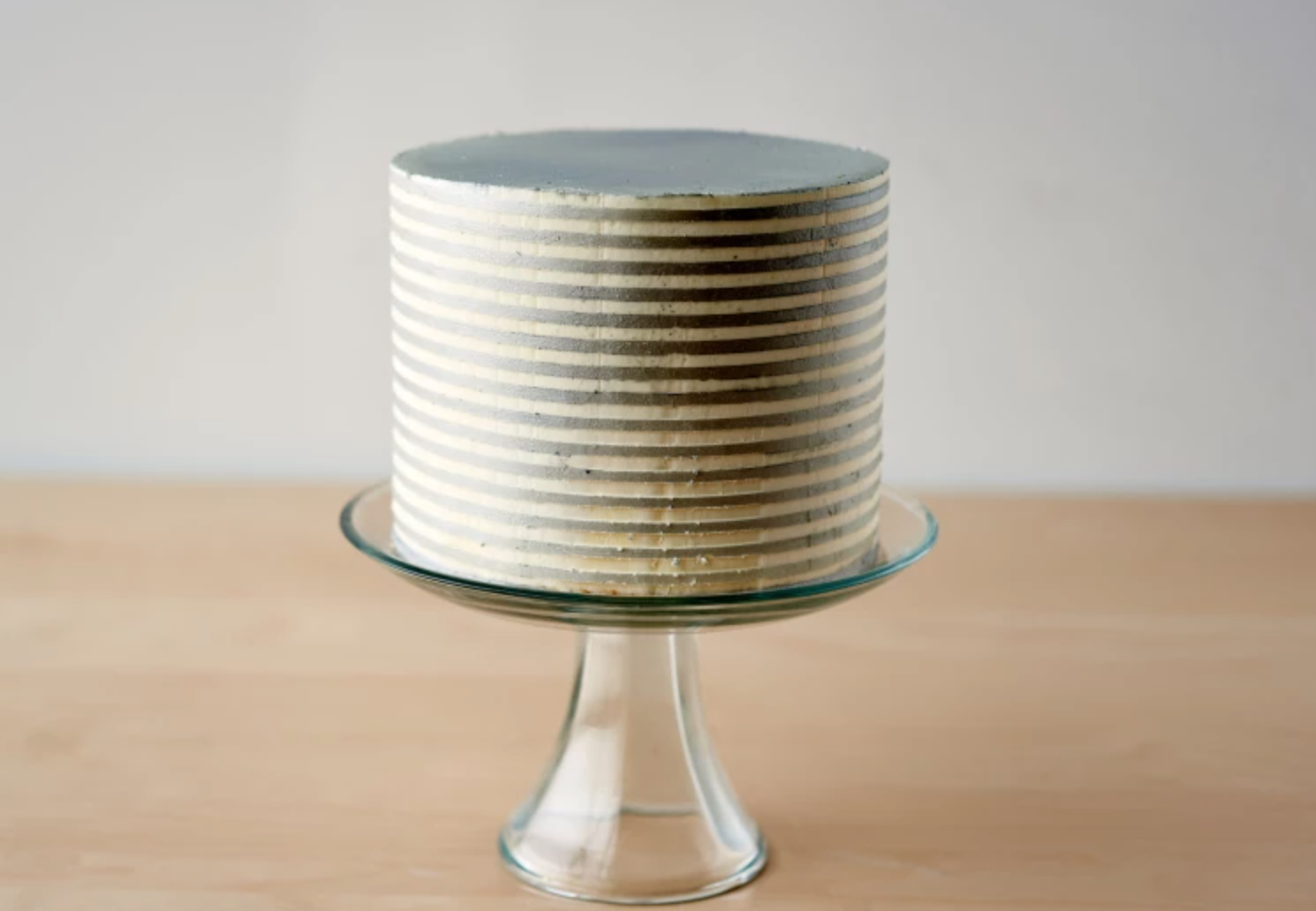 Step away from the piping bag. For this effect, just start with an iced, chilled cake, then run an icing comb along the outside to scrape away some of the buttercream in even lines. Then, apply a different color buttercream and spread it over the cake so it works its way into the indents you've created. Scrape away the extra buttercream to reveal sleek, even lines.
MAKE IT
3. Painted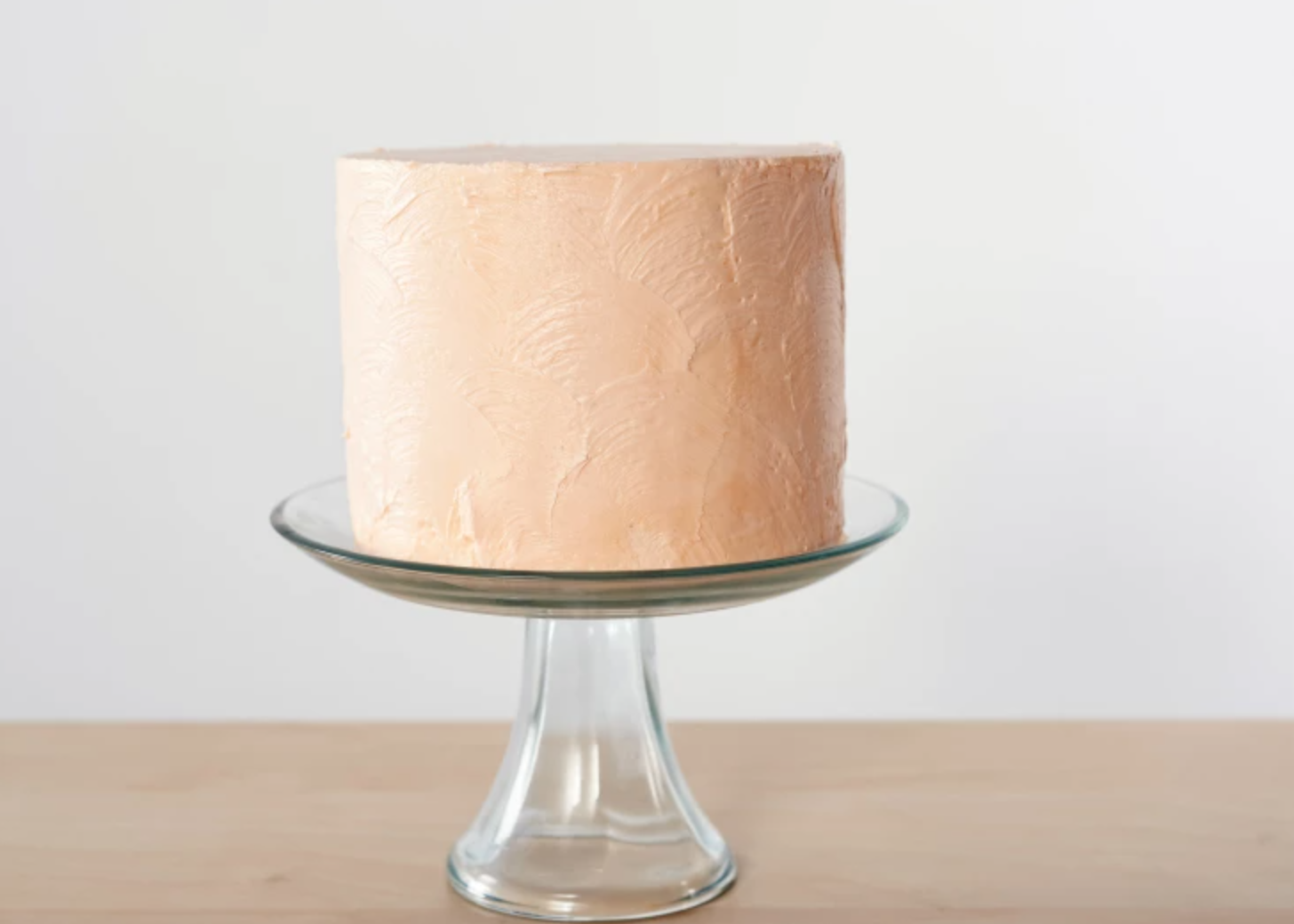 A simple little paintbrush makes a big impact. Start by frosting a cake generously with buttercream and chilling, then move a paintbrush in repeating motions — up and down, side to side, or in arcs — to create a subtle texture.
MAKE IT
4. Combed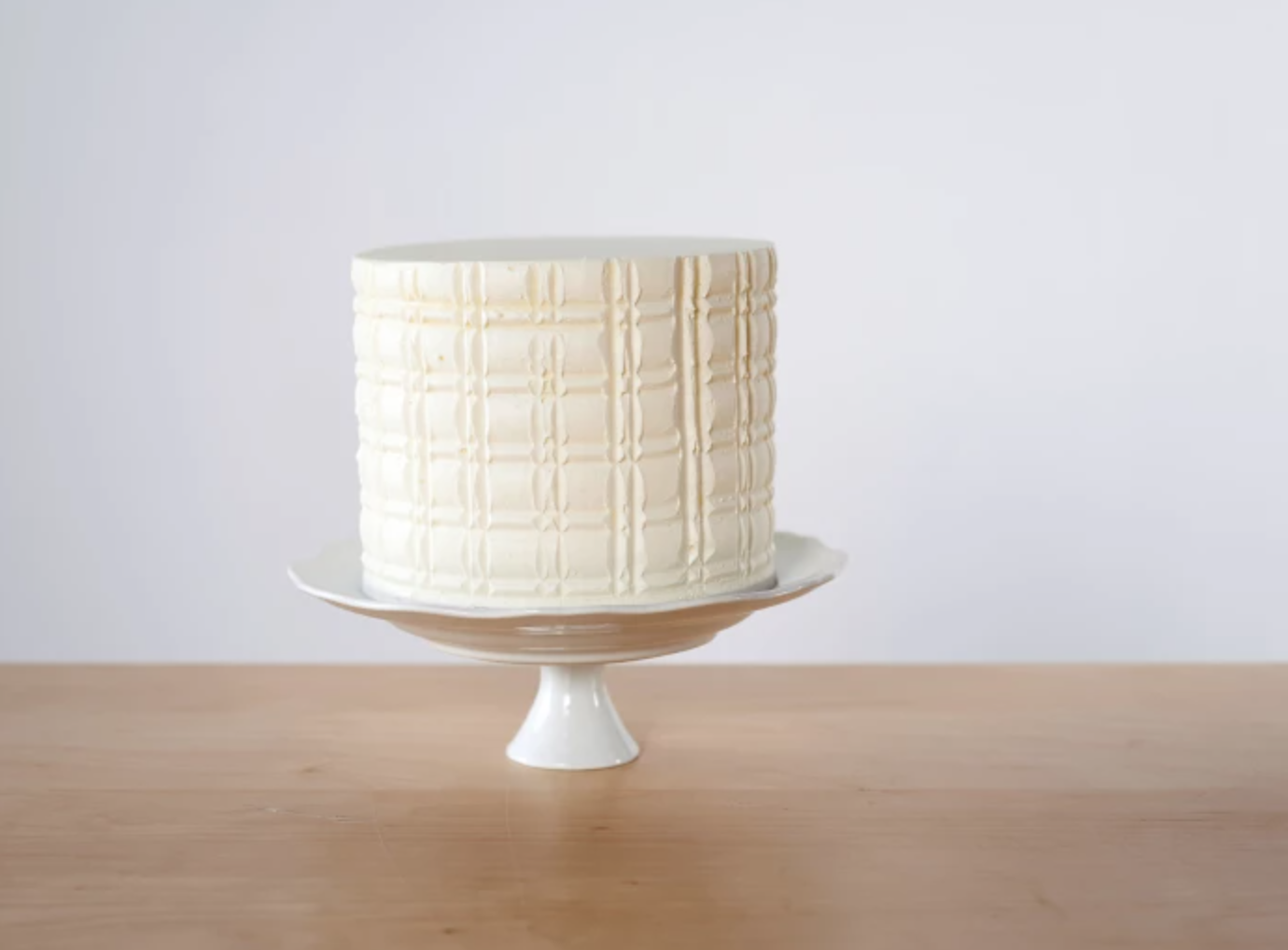 There are plenty of comb designs out there — use them to make plaid-like textures, stripes and more with barely any effort at all!
MAKE IT
5. Stenciled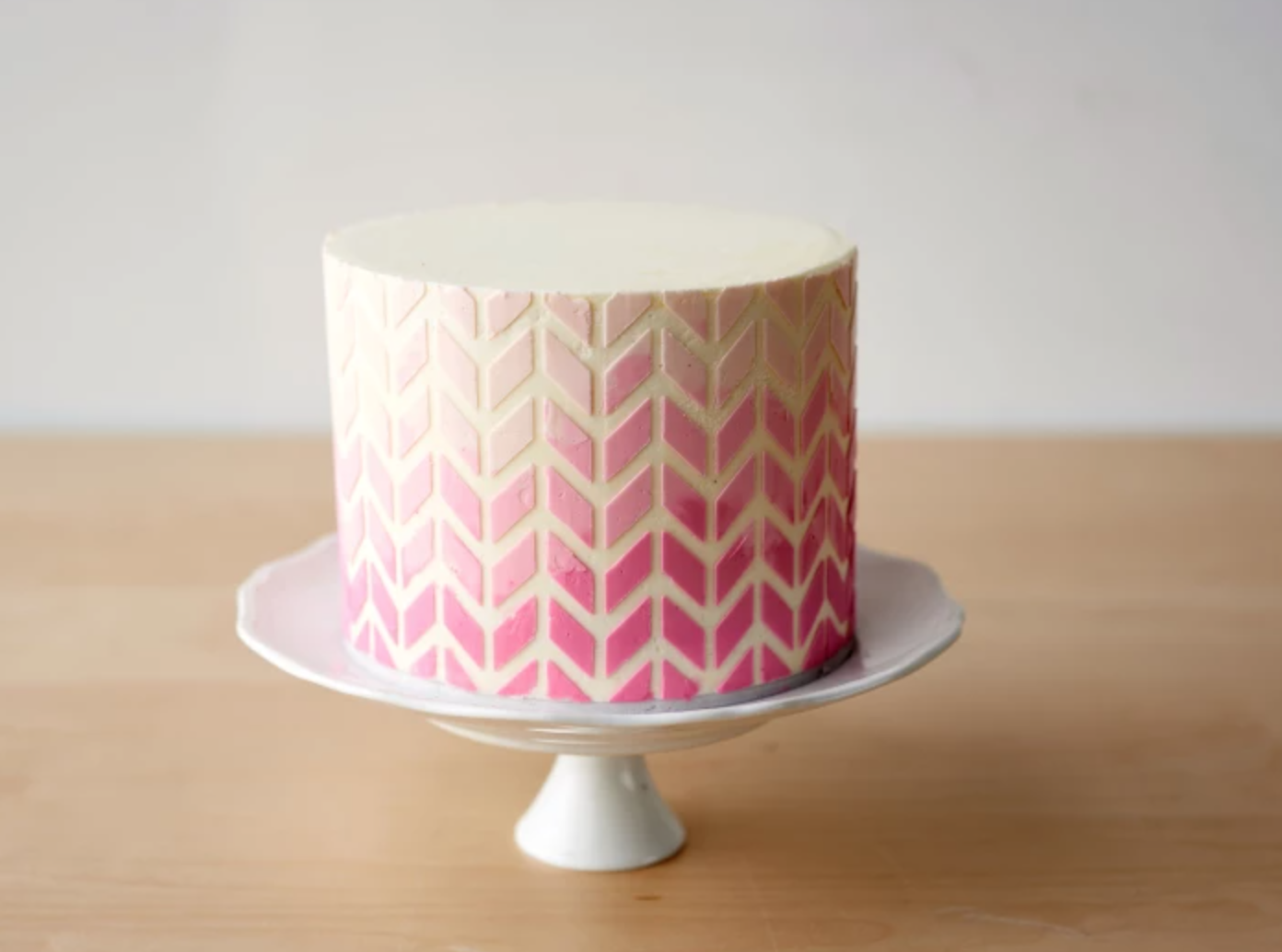 Some decorators think that stencils are only for fondant-covered cakes, but they're flat-out fooling themselves. If you prepare your cake well, you can easily apply buttercream over a buttercream-coated cake. Bonus points for getting creative with color.
MAKE IT
6. Metallic Embossed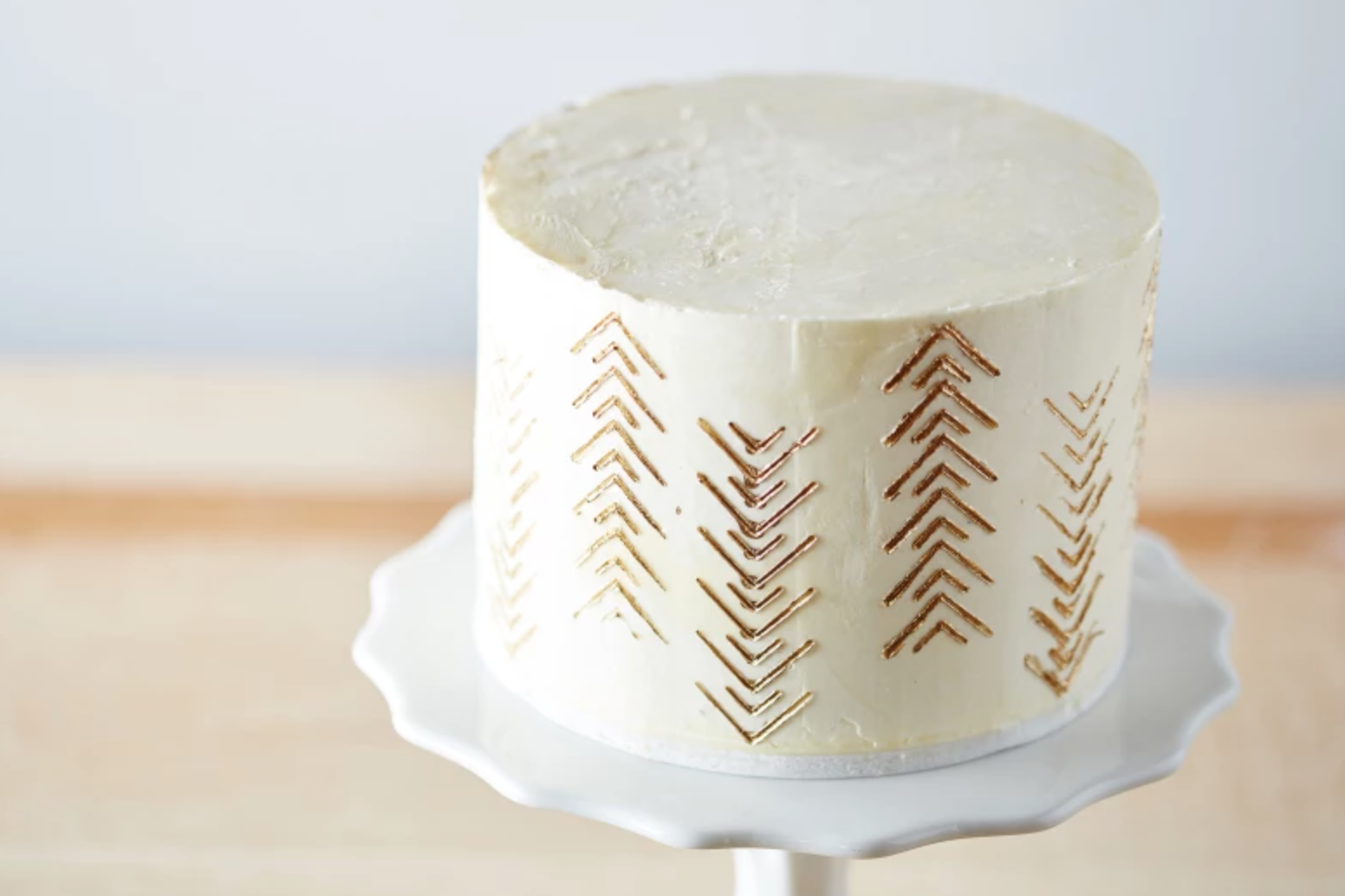 A minimalist pattern paired with metallics is so hot right now. Here's how to do it: Make a mixture of metallic luster dust and vodka, dip a cake embosser in the metallic mixture, then press the embosser against a chilled, buttercream-covered cake.
MAKE IT
7. Rosettes
Buttercream roses are nothing new. But we're really falling for this cake, which goes WAY over-the-top on texture yet keeps things sweetly subtle when it comes to color.
MAKE IT
8. Pushed Petals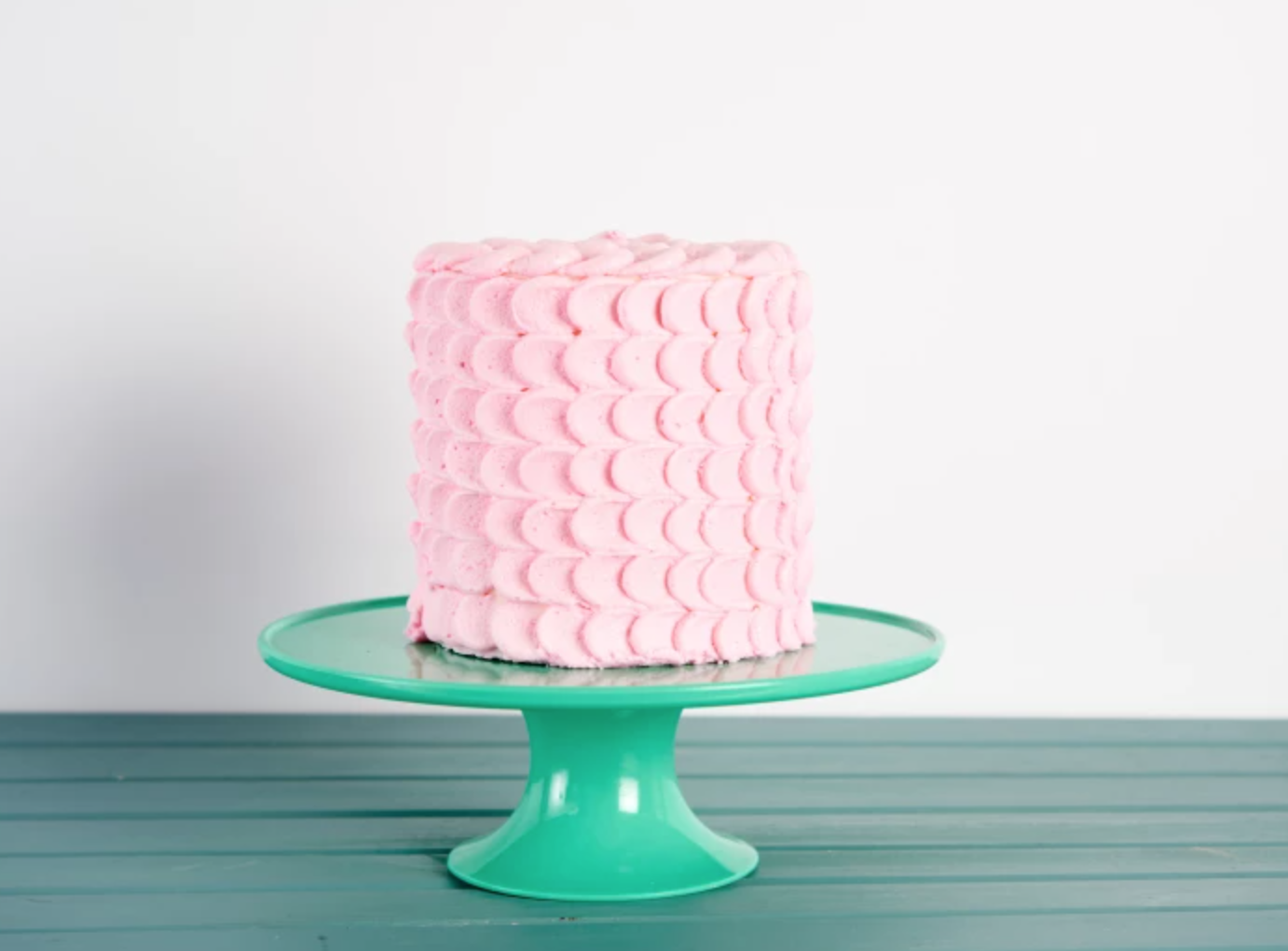 This textured piping technique is effective and deceptively simple to create. Just pipe a dollop of buttercream onto the cake and pull your piping tip in one direction to create the dragged detail. With practice, you'll be able to cover a whole cake in less than 10 minutes.
MAKE IT
9. All-Over Ruffles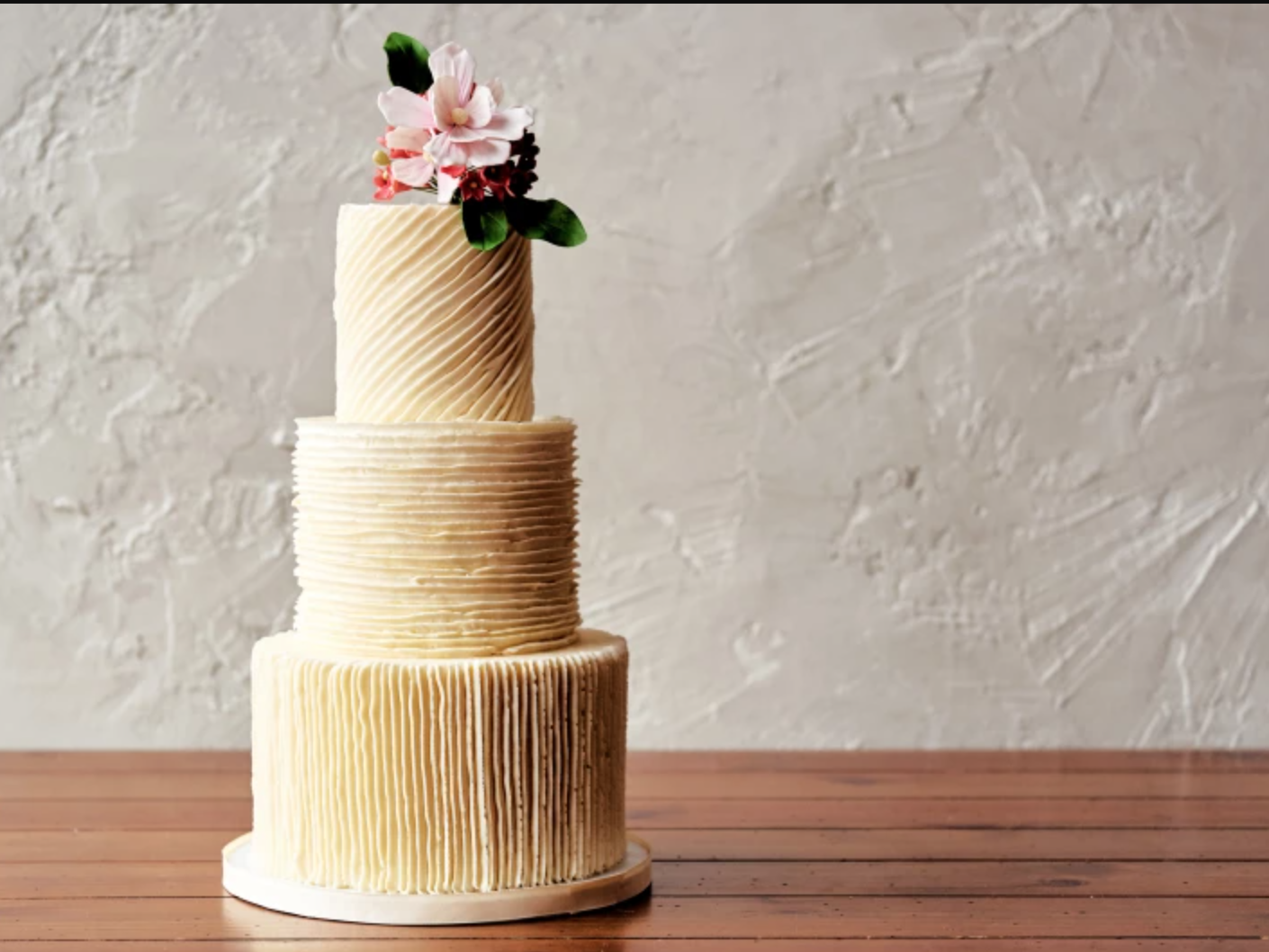 This showstopper requires just one simple piping technique: Drawing long strokes with a teardrop tip. It's remarkably forgiving, so you'll get a gorgeous, dramatic look even if every detail isn't exactly perfect. And trust us — it looks just as impressive on a single tier.
MAKE IT
10. Watercolor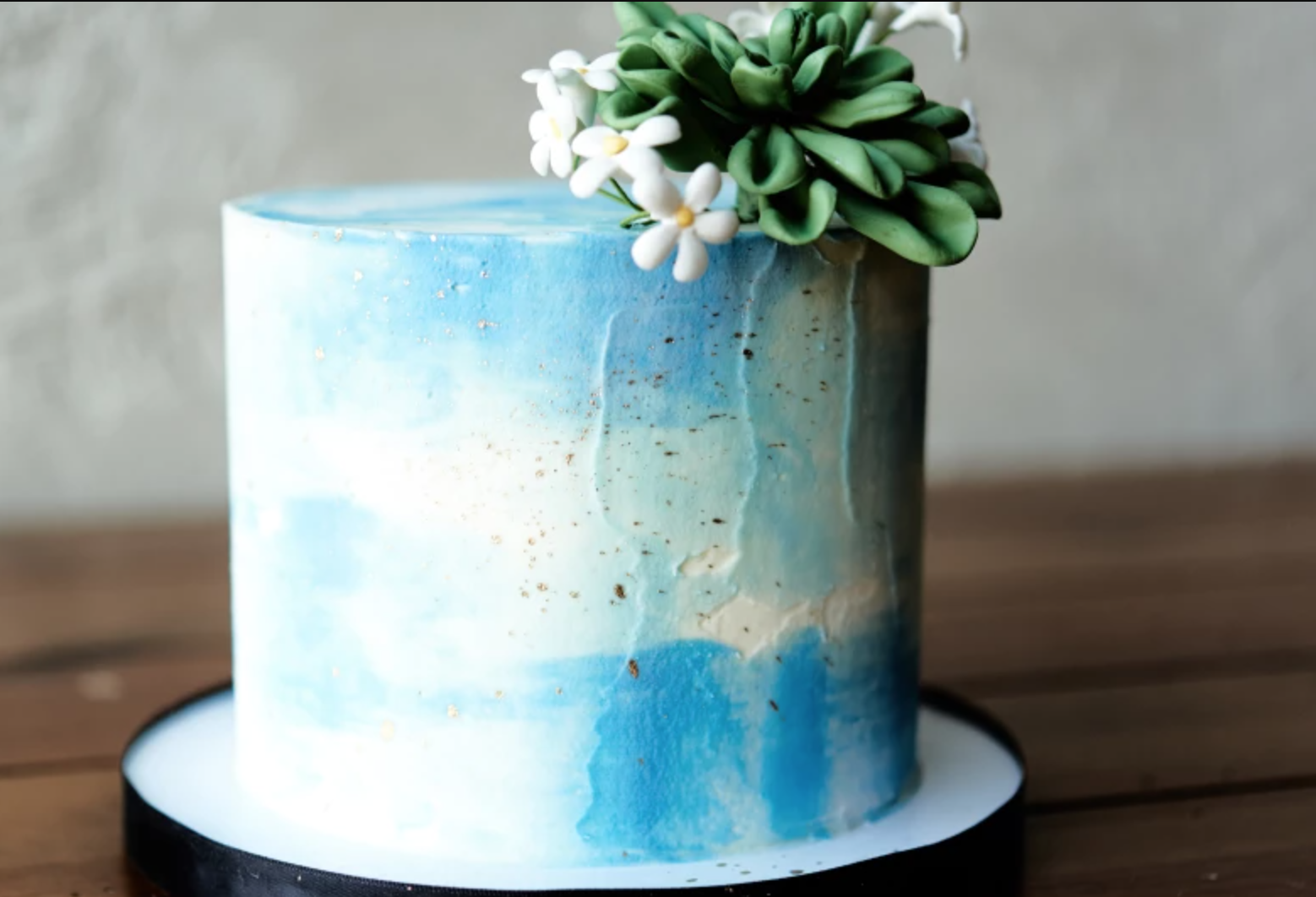 By carefully blending and spreading different shades of buttercream, you can make a wispy colorway that looks almost like it was painted. These watercolor cakes are right on trend, so don't be surprised when everyone starts asking for one!
MAKE IT
Looking to learn cake decorating? Check out our Startup Library: Cake Decorating now!