Pastry Chef Jacques Torres has been a legend in the artisan chocolate world for decades. But the latest trend in the world of sweets? It's all about the mirror glaze. In this quick, one-minute video, Mr. Chocolate himself shows you how to make an enviable mirror chocolate glaze for a cake that commands everyone's gaze.
Mirror Chocolate Glaze Recipe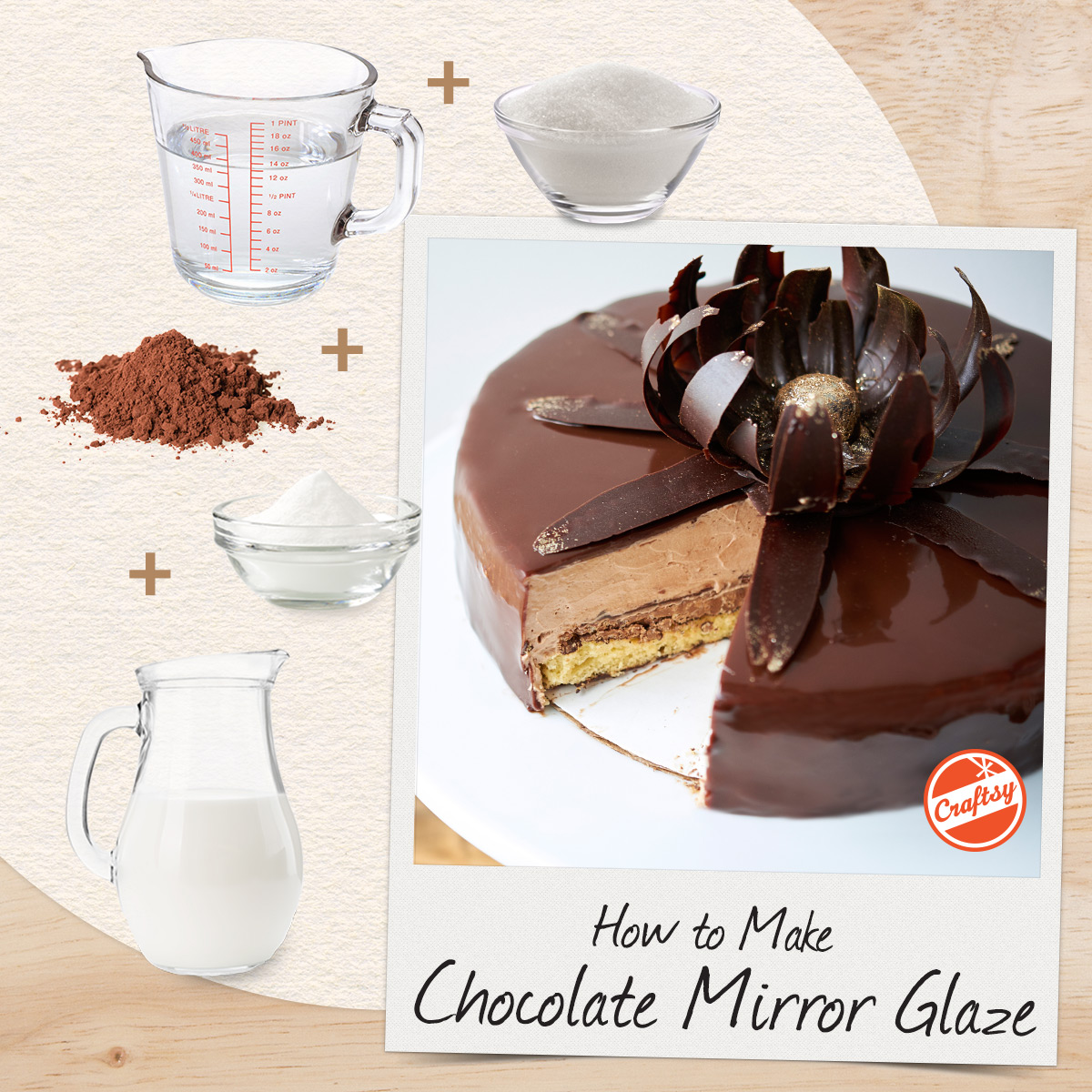 Yield:
1½ cups (360 ml)
Ingredients:
9 g powdered gelatin
125 g water plus 3 tablespoons water (separated)
225 g sugar
130 g heavy cream
30 g cocoa powder
Method:
1. In a small bowl, combine the gelatin and the 3 tablespoons water and let bloom for 5 minutes.
2. In a small saucepan, bring the 125 g water and the sugar to a boil.
3. Add the cream and cocoa and simmer for 5 minutes.
4. Add the gelatin, mix thoroughly, then let cool to about 75 F (24 C).
Note: If rewarming the glaze, be sure to bring it to at least 93 F (34 C).
Want more from Chef Torres?
Join his online Bluprint class, Mr. Chocolate's Ultimate Chocolate cake, and enjoy a one-of-a-kind learning experience with the master of chocolate.
Enroll now »