Making granola at home is one of those things that feels like a daunting task. But then, when you fill the large, lidded jar sitting on the counter (where the fresh baked cookies should live) with softly spiced and deeply toasted granola, it's extremely satisfying. It's even better when you realize that the task of making granola is not daunting at all, and you wonder why you don't keep a homemade granola stock at all times? Maybe you do, if so, I salute you. I like to think of this granola recipe as a small step towards an investment in tomorrow's breakfast.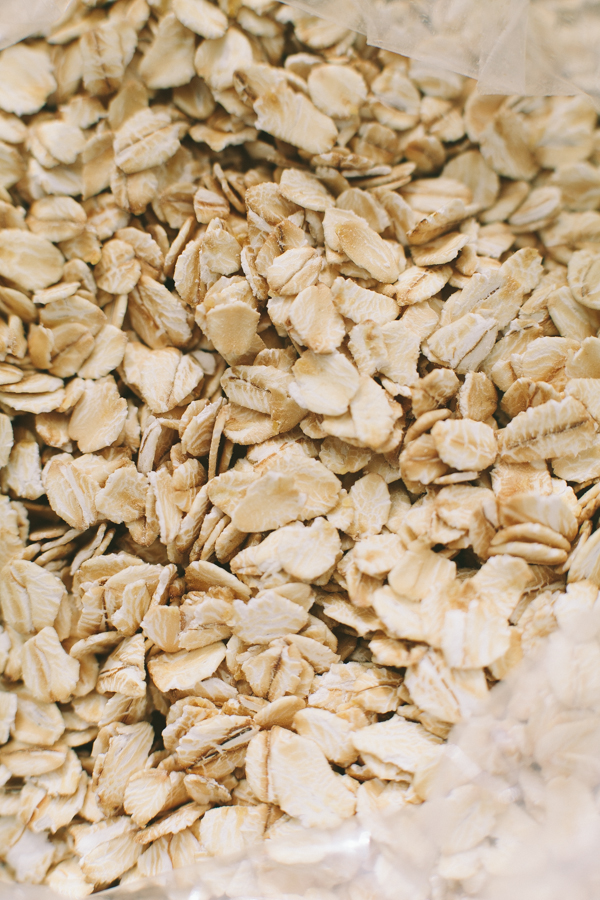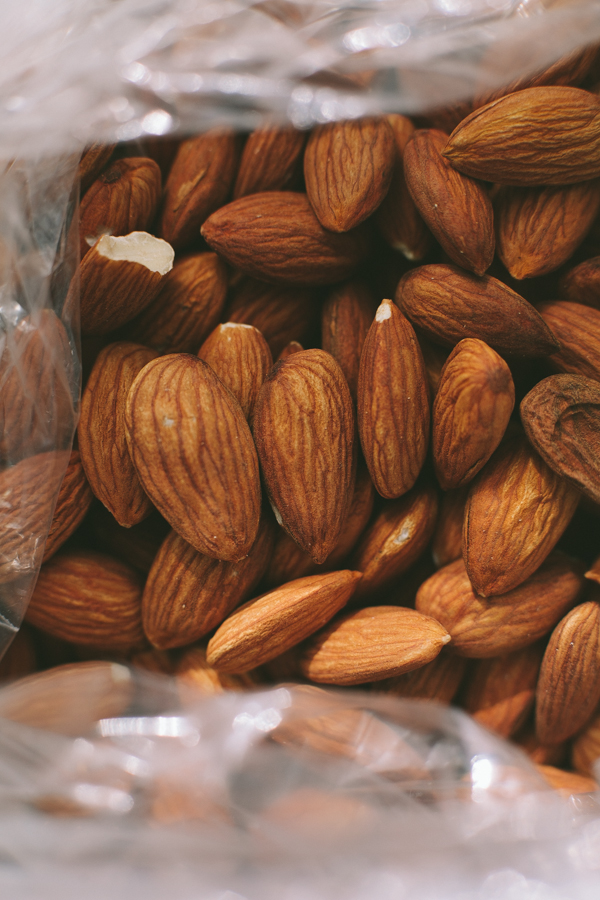 A recipe for simple, healthy homemade granola
For this batch I turned to the guidance of my good friend Megan Gordon, by way of her lovely book, "Whole-Grain Mornings." Megan also owns and operates a very successful small-batch granola business called Marge. So when it comes to granola, she know what she's doing.
She has a basic formula for homemade granola that works out beautifully every time.
Ingredients
3 cups rolled oats
2 1/2 cups raw nuts or seeds (or a mixture, I used almonds and sesame seeds in mine)
1 1/2 teaspoons kosher salt
1/4 teaspoon ground cinnamon
1/2 teaspoon ground cardamom
1/2 cup olive oil
1/2 cup liquid sweetener (honey or maple syrup)
3/4 teaspoon vanilla extract
1/4 cup chopped dried fruit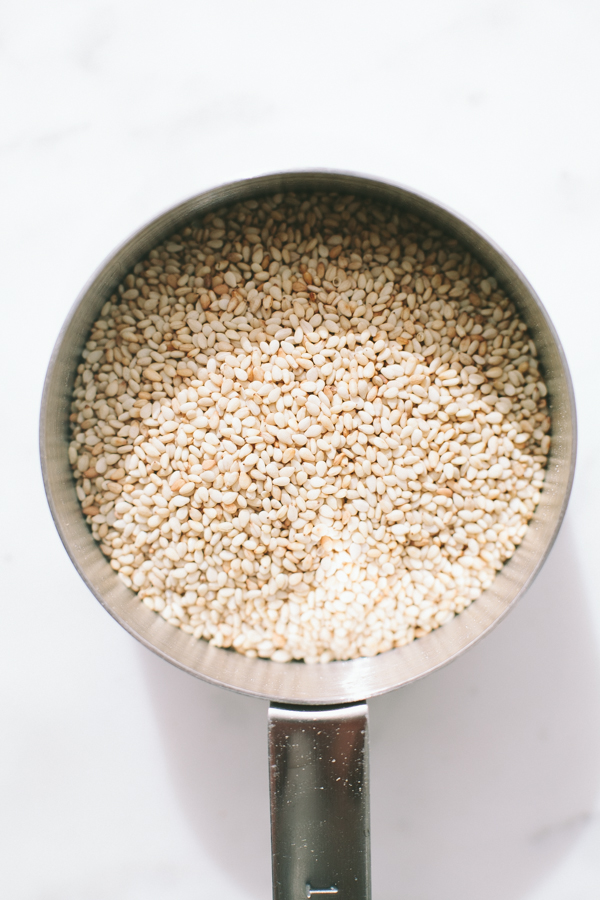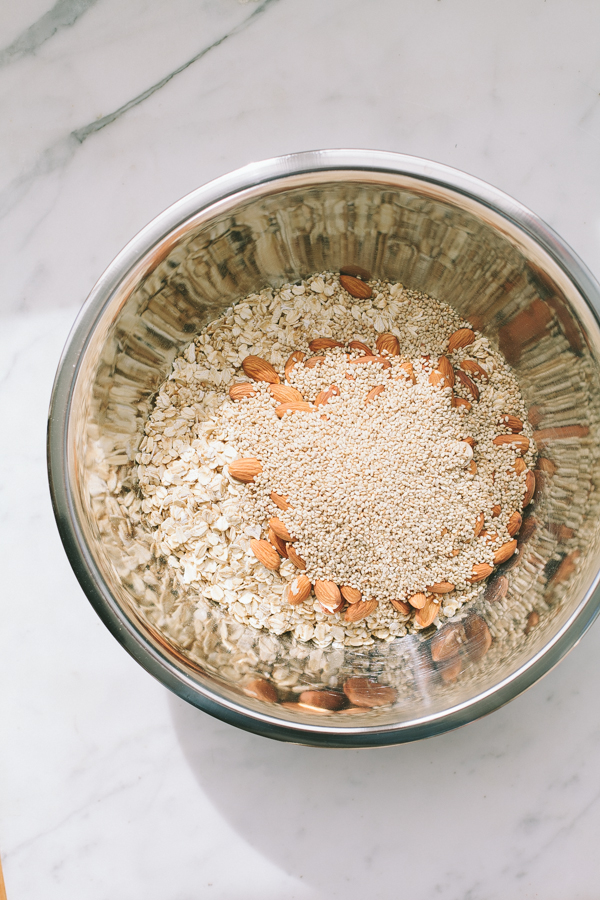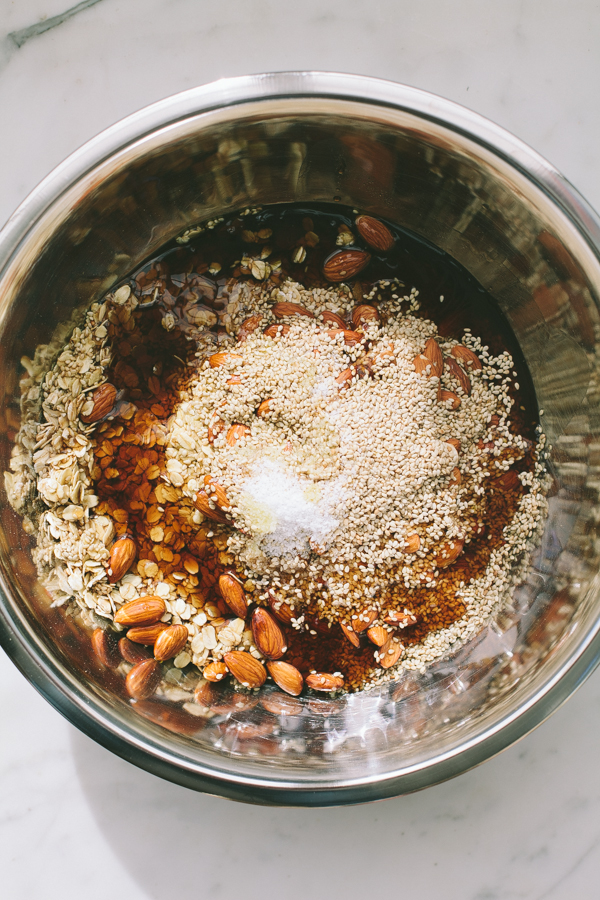 Step 1:
Preheat your oven to 325°F and line a sheet tray with parchment paper.
Step 2:
In a large bowl combine the oats, nuts and seeds, salt and spices. To that add the oil, sweetener and vanilla. Mix until everything is well coated.
Step 3:
Turn the granola out onto the prepared pan and spread in an even layer.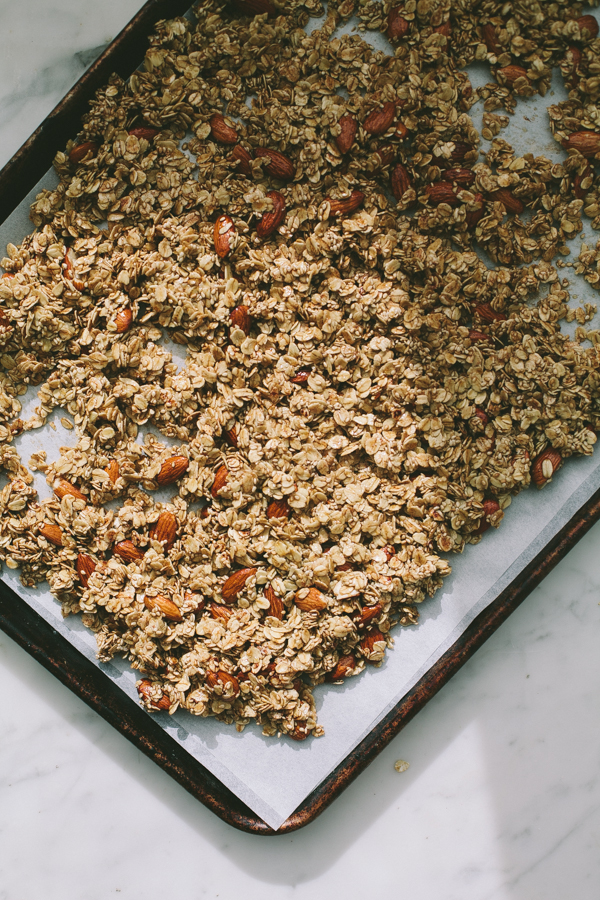 Step 4:
Bake for 30-40 minutes, stirring every 15-20 minutes. The granola will look golden and be very fragrant.
Step 5:
Let cool completely on the pan. Stir in the dried fruit.
Megan says that stored in an airtight container the granola will keep for 3-4 weeks at room temperature or in the refrigerator for up to 6 weeks. She says it also freezes for up to 3 months.

The beauty of this recipe is that is simply a formula. It's the groundwork of a great recipe but as you get to be your own granola maker you may find that you like less nuts and seeds, that you want more spice and that you prefer a mix of canola oil and olive oil rather than just all olive oil.
For the batch I made today I used almonds, sesame seeds and pepitas. I added more cinnamon (1 teaspoon), ginger (1/4 teaspoon) and kept the cardamom but used only 1/4 teaspoon. Maple syrup was my sweetener and I used olive oil and canola oil because my olive oil was very fragrant. At the end I stirred in dried cherries.
Other creative granola mix-in ideas:
Dark chocolate apricot
This was my go-to recipe for the summer of 2010. Not sure why that particular summer needed chocolate and apricots, but I probably made this granola a dozen times over the course of those three months. The base recipe was the same and I just used whatever nuts and seeds I had on hand (I store leftovers nuts/seeds in the freezer to keep them fresh). Once the granola was completely cool I added about 1/2 cup (or more) finely chopped dark chocolate and nearly a cup of chopped dried apricots.
Cocoa granola
Notice a chocolate theme? Add a bit of cocoa powder to the oats for a rich, chocolatey cereal. If you like it sweet you may want to add a bit more sweetener to balance the cocoa.
Coconut pecan
Add flaked coconut half-way through the baking time. And use pecans in place of the nuts. Fold in dried mango or pineapple to add even more tropical flavor.
Note: Like big chunks in your granola? Refrain from stirring at the end. Also, Megan suggests adding an egg white to the mix for real clumpy granola.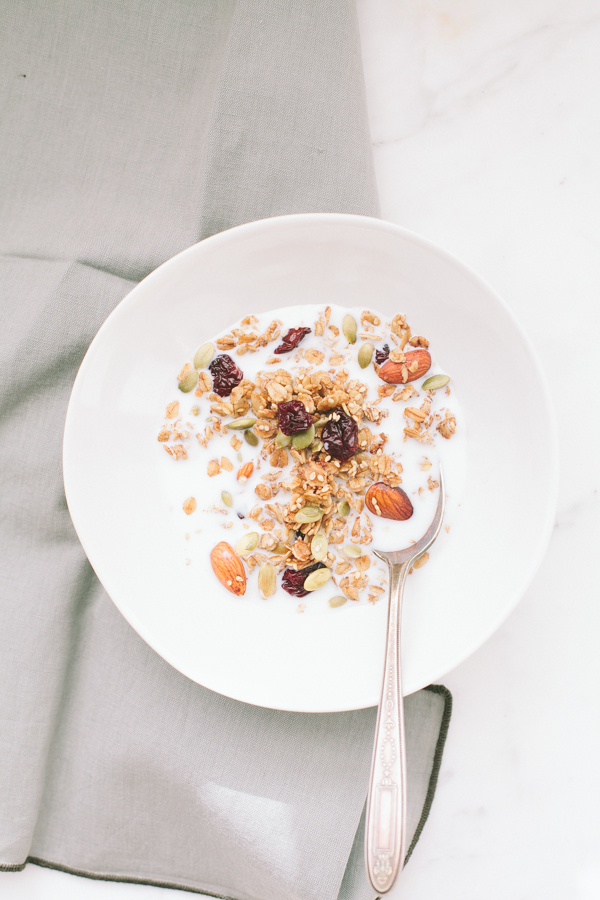 While you're at it make a double batch. Bag some up for a friend as homemade granola makes the perfect gift. For more homemade gift ideas check out the class, Sweet & Savory Food Gifts.
What's your favorite granola mix-in?