You don't need the heat of summer or a fancy dehydrator to make dried fruit. All you need is an oven! While the oven may be on for a few hours, it's worth it in order to have a healthful snack at the end of it. Making dried fruit at home is a great food and cooking project: it costs quite a bit less than store-bought dried fruit and is a great way to use up any surplus produce.
Below I've gathered a list of all the tips and tricks you'll need for using your oven as a dehydrator and creating your own delicious dried fruit.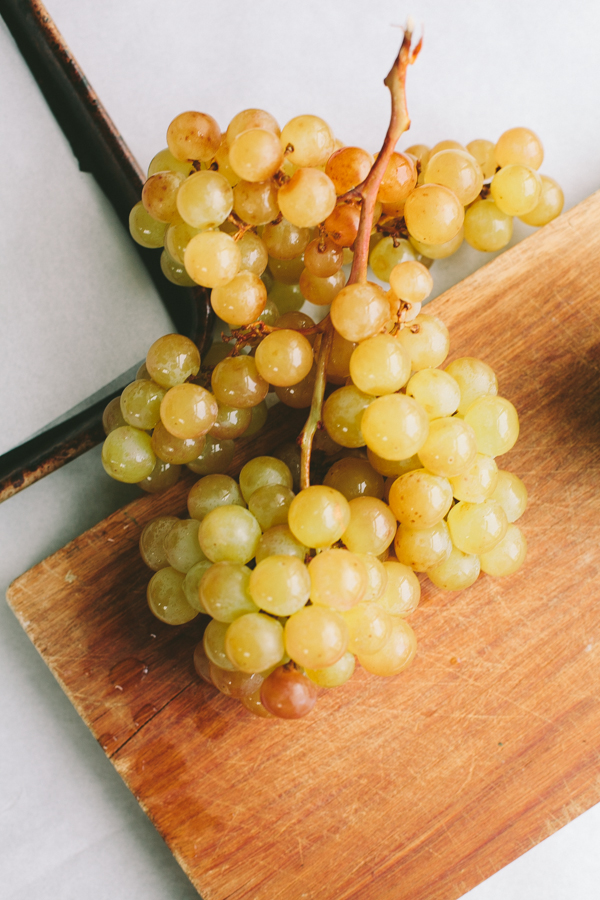 You can make dried fruit without every owning a dehydrator
I was a sucker for infomercials as a kid. I took the fake smiles and rehearsed nods from the audience as genuine excitement and endorsement for the product that was being sold. So, every Christmas I'd ask for the latest "as seen on TV" product. One year, my Grandma attempted to respond to my pleas for a Ronco pasta maker by giving me a "real" pasta machine, a wonderful stainless steel, hand-crank model. Not a Ronco. At the time, I was devastated, but now I couldn't be happier with my grandmother's choice in appliances.
In my quest for infomercial products, I constructed a pretty great case for the dehydrator. However, the argument must have been flawed. I'm still waiting for my Ronco dehydrator. And, apparently it stuck with me because I never thought that I could make my own dried food without this amazing appliance. Then I remembered…oh, yes, I have an oven!
Currently there are apples, oranges and grapes drying in my oven. Bonus, my house is warm! Next up I'm planning on making some banana chips and fruit leather.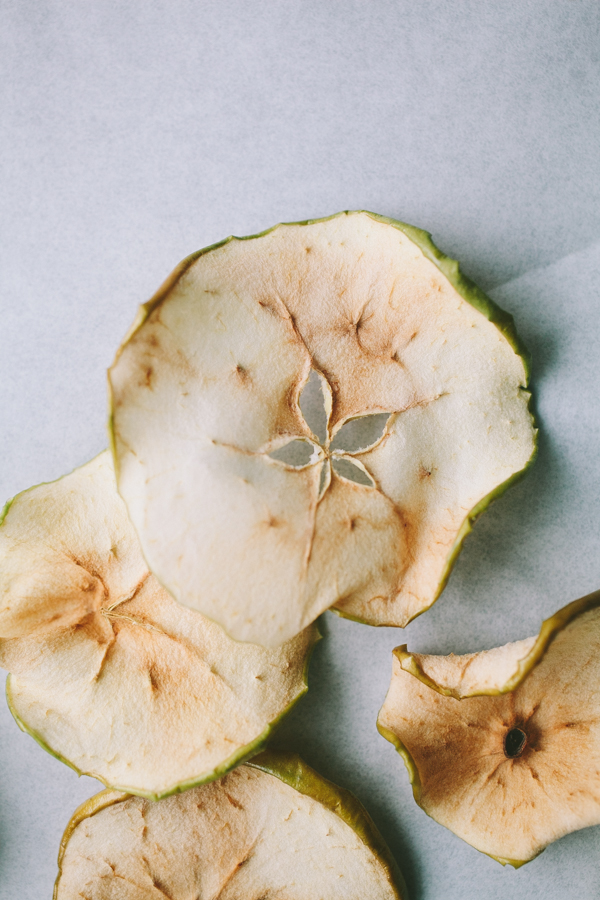 Any of these fruits will create wonderfully chewy dried fruit
Apples
Apples are one of the easiest and quickest fruits to dehydrate. It only takes a few hours to turn the fruit from sweet, crisp apples to tangy, chewy dried apples. Want apple chips? Keep them in longer and slice the apples very thin. Like them chewy? Cut the apples a bit thicker (¼-inch) and take them out while they are still pliable.
Bananas
You can make sweet, crunchy and healthy banana chips in the oven, too. Brush the slices with a bit of lemon juice to preserve the color and use parchment paper on the baking sheet to prevent sticking. Flip the slices over occasionally so they evenly dry. They will take anywhere from  1 ½ hours to 2 ½ hours. Put your oven on the lowest setting. Mine is 170°F but 200°F is fine, too.
Oranges
A couple of years ago I dried thinly sliced oranges for scenting and decorating the house around the holidays. Now I'm seeing small packages of dried oranges sold as a snack. They aren't just for decorating anymore. However, the store-bought varieties have only a few slices per package, and they are quite expensive. Instead make them at home! Drying oranges intensifies the sweetness, so they become crunchy and addicting. They also make a lovely cocktail garnish. You could even add a bit of powdered sugar to give them more sweetness.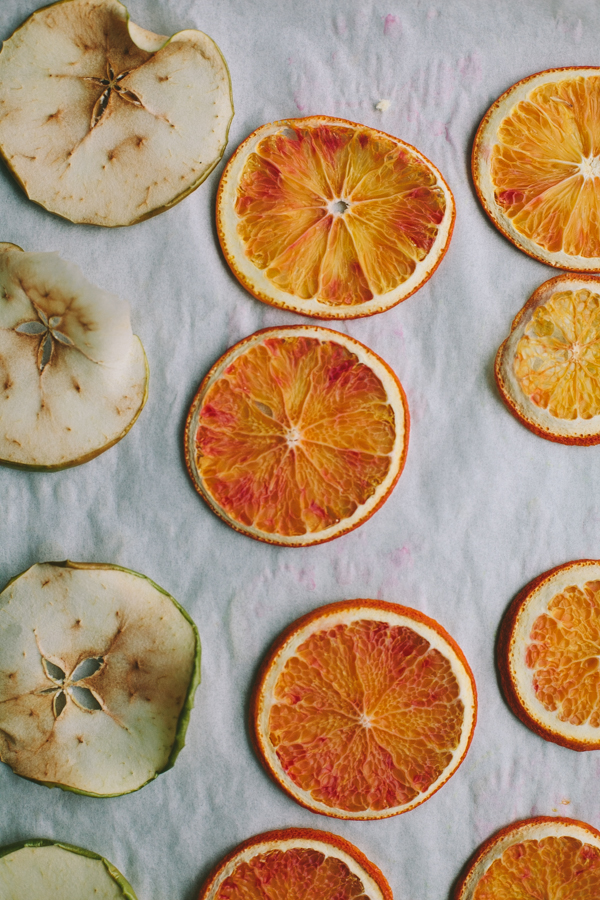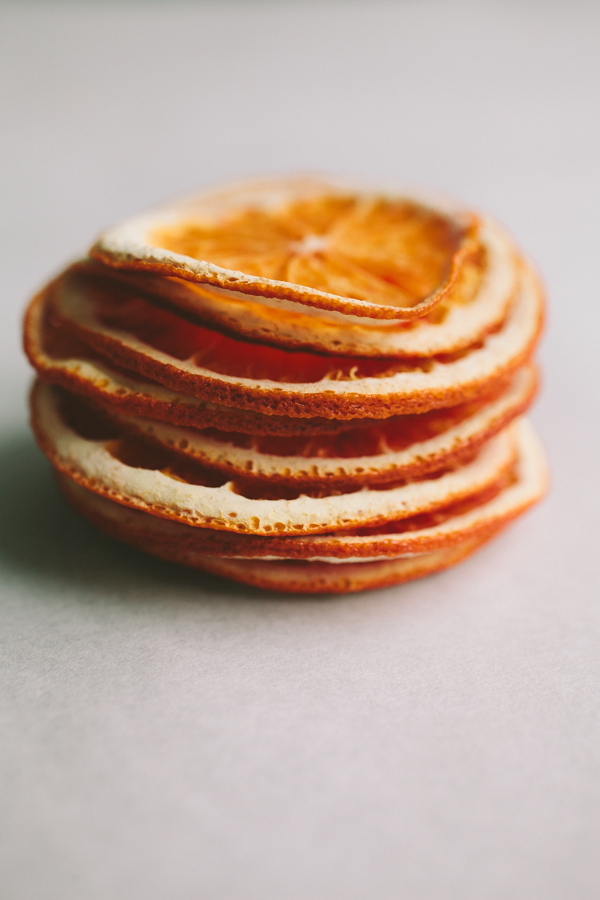 Homemade trail mix is a great way to turn your homemade dried fruit into a healthy, filling snack!
Fruit leather
My favorite snack as a kid were sickly sweet Fruit Roll-Ups. I would wrap it tightly around my index finger then slowly lick it off. But let's be honest, there wasn't any fruit in those things. Well, guess what? You can make fruit leather in the oven that has actual fruit in it.
Make a fruit puree (with or without sugar), line a baking sheet or jell-roll pan with plastic then spread the puree to 1/8-inch or 1/4-inch thickness. Set your oven on the lowest setting then let the puree dry. It should take about 8-12 hours, so leaving it in overnight is best.
Tomatoes
Dehydrating in your oven is not limited to fruit. Tomatoes work well too, particularly sweet, cherry tomatoes. It's a great way to store the seasonal glut without taking up too much space in your pantry.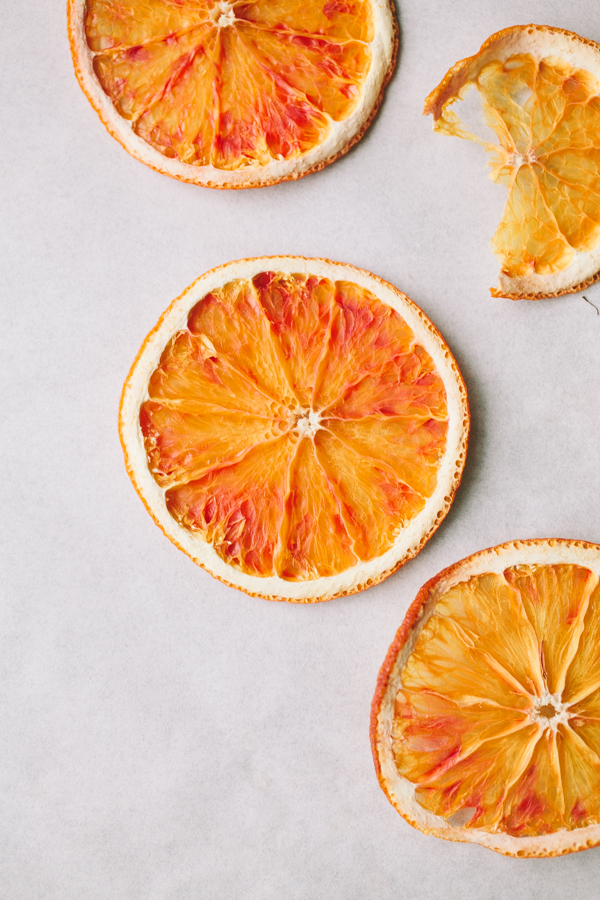 Interested in making more of your own delicious snacks, whether for school, work, or maybe even a gift? You may be interested in Homemade Salty Snacks, which covers homemade pretzels, chips and more, or Sweet & Savory Food Gifts, where you'll learn to whip up a delectable Cranberry Chutney.
What's your favorite dried fruit? Mangoes? Plantains? Share in the comment section below!