Crafting is what connects us to each other. And that rings especially true for one knitter here at Bluprint.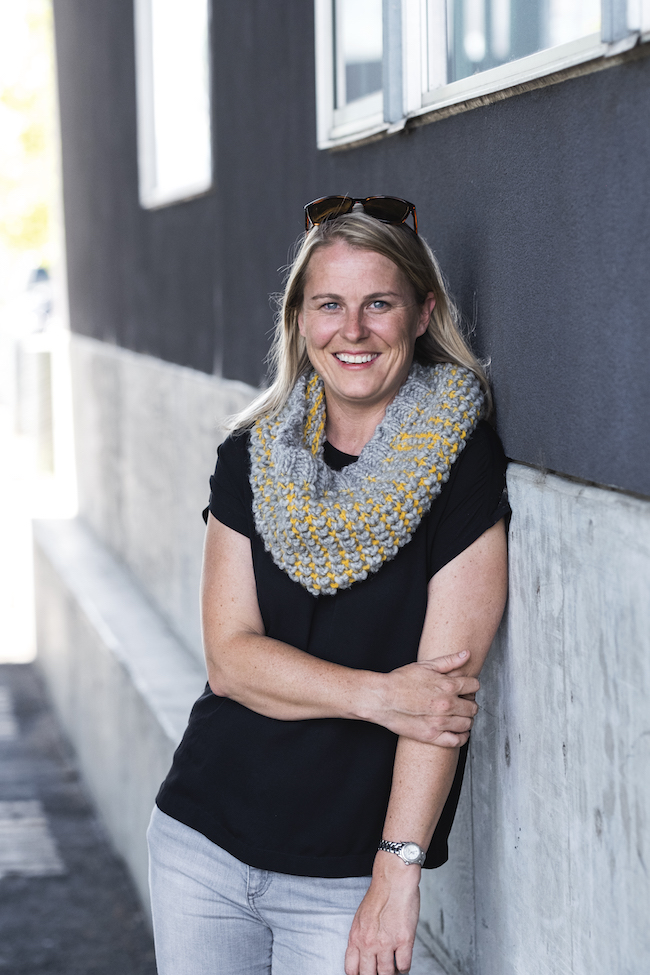 Kamie, who leads part of our marketing team, loves getting her family involved with her craft. Although she only started knitting two years ago, she's always been intrigued by her mother-in-law's knitting, who's been an avid knitter for 65 years. In fact, Kamie recalls how knitting has brought them closer together and "given us something to bond over," she says.
Of course, Kamie has also managed to get her husband tangled up in her knitting — literally! He winds all of her yarn ("It's a little tradition we have!"), and she says that when he asked about winders, "I lied and said they are VERY expensive just because I like to see him get involved with my passion."
While it's no secret that knitting can be a powerful tool for relaxation, Kamie also finds that it can be quite stimulating. Her favorite workspace is in the car during long road trips (when she's not driving, of course). "It's a distraction-free space and usually gives me solid blocks of time to make big progress," she says. Sometimes she even times herself to see how many rows she can do before arriving at her destination. "Who said knitting was supposed to be relaxing?" she says with a smile.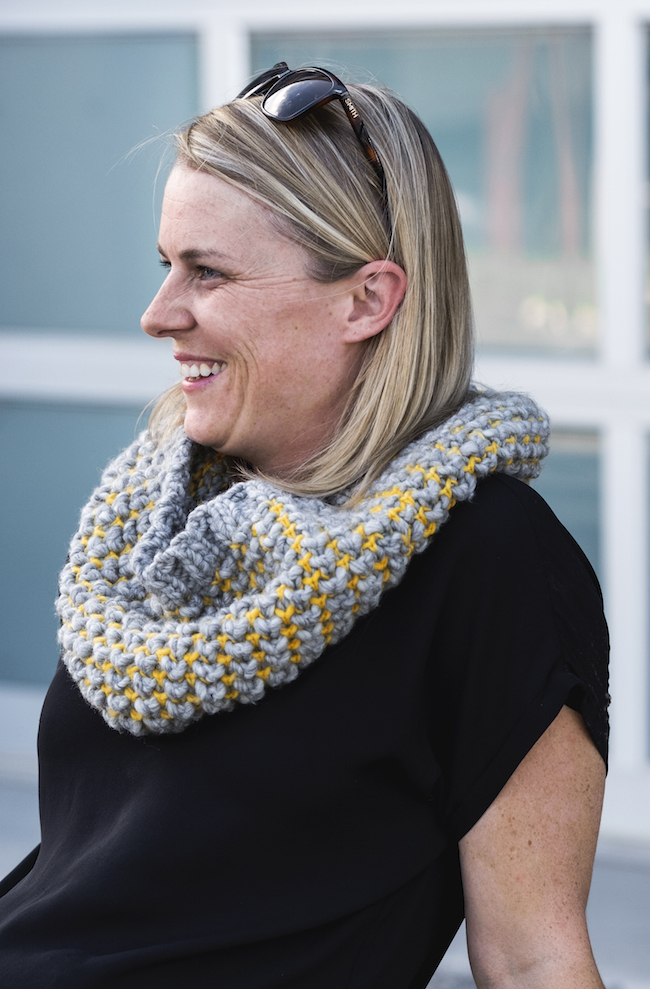 When it comes to road trips, we often think of the phrase, "It's not about the destination; it's about the journey." But that's not always the case when we're creating. Like many knitters, Kamie's favorite part is finishing. "Not finishing as in tucking in tails, but actually holding up the completed project," she says. And, as makers, we can probably all appreciate the sense of accomplishment we get after finishing a project. Especially when it's something we know our family will use and love for years to come.