Your standard home machine can be readily used to finish your quilt projects. First, you'll need to use good techniques for basting your quilt top. In addition, there are a variety of tools that will help make quilting on your home machine a very doable and enjoyable project, even for a beginner quilter.
Sign up for the FREE Craftsy class Piece, Patch Quilt: Basic Quiltmaking Skills to begin your quilting adventure with fun and easy-to-follow instruction. Included with the class is four quilt patterns plus the skills to turn them into quilts that will be treasured for years to come!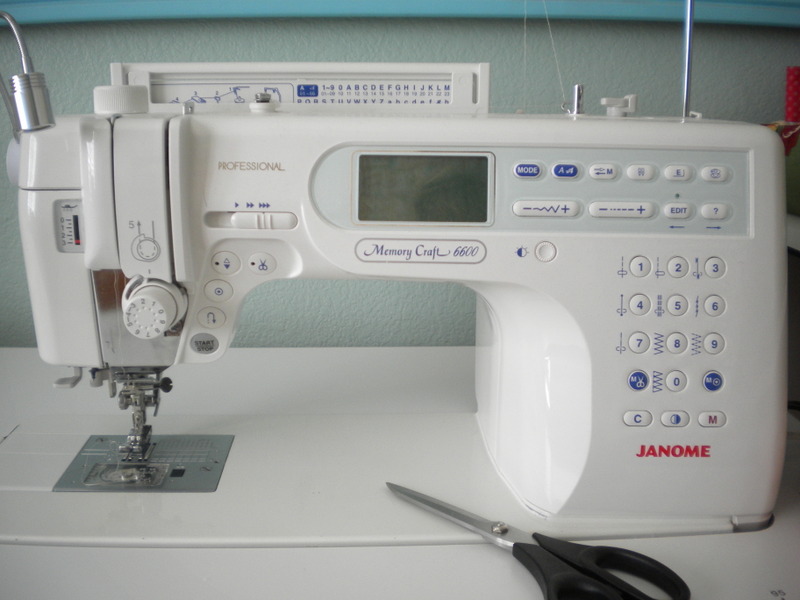 Photos via A Quilting Life
The machine
Basically, any home sewing machine can be used for quilting small, medium and even large-sized quilts. If you have the desire to start quilting your own projects, you need to look no further than your own machine. Of course, if you are in the market for a new machine, and since different machine manufacturers offer a variety of styles, look for a machine with a large quilting area (the area between the needle and the side of the machine). Using a sharp needle with your machine is a must. Because needles dull quickly, consider changing your needle with each new project.
Basting
Proper basting is key to good machine quilting. Even if you are quilting something small, you'll want to be sure to properly baste the layers to prevent wrinkles and puckering.
First, you'll want to secure your backing fabric to a smooth surface, such as a tile or wood floor or even a large tabletop. Use painter's tape or masking tape to secure the edges, being sure to first smooth out any wrinkles. You'll make a quilt "sandwich" with your backing on the bottom, the batting in the middle, and your quilt front on the top of the stack. You can spray baste following the instructions on the spray basting can, or you can pin baste, using size 1 or 2 basting pins. If you are pin basting, be sure to use a lot of pins and be sure the pins go all the way through the layers.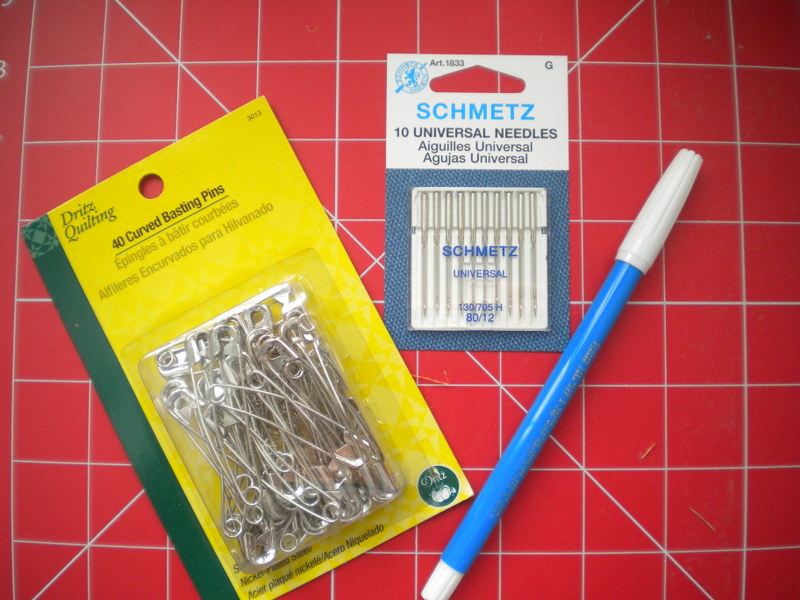 Other tools
Some quilters like to use quilting gloves to help their hands steady and control the quilt. Water-soluble marking pens are another essential tool when marking quilting designs directly on the quilt. Rulers are another specialty tool that can help with machine quilting. Stencils and quilt patterns are another choice often used by machine quilters.
Quilting
There are two basic types of machine quilting: straight line quilting, which most often involves using a walking foot to move layers evenly as you sew, and free-motion quilting, which is done with lowered feed dogs, giving the quilter complete control of the quilting.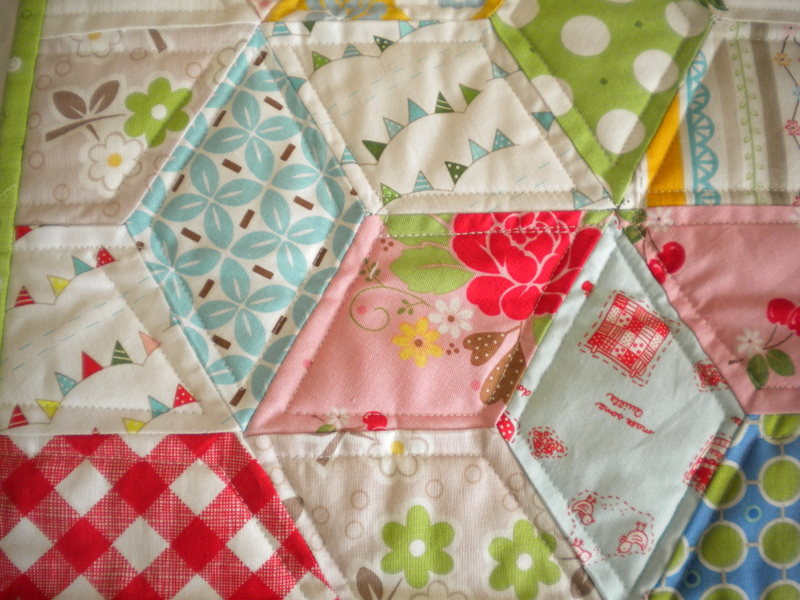 Straight line quilting includes stitch in the ditch, many different types of straight line stitch variations, and the use of decorative stitching, such as the zigzag stitch. Read your sewing machine manual for tips and explanation on using your walking foot before beginning straight line quilting. Using the needle down feature if your machine has it can also help with this type of stitching.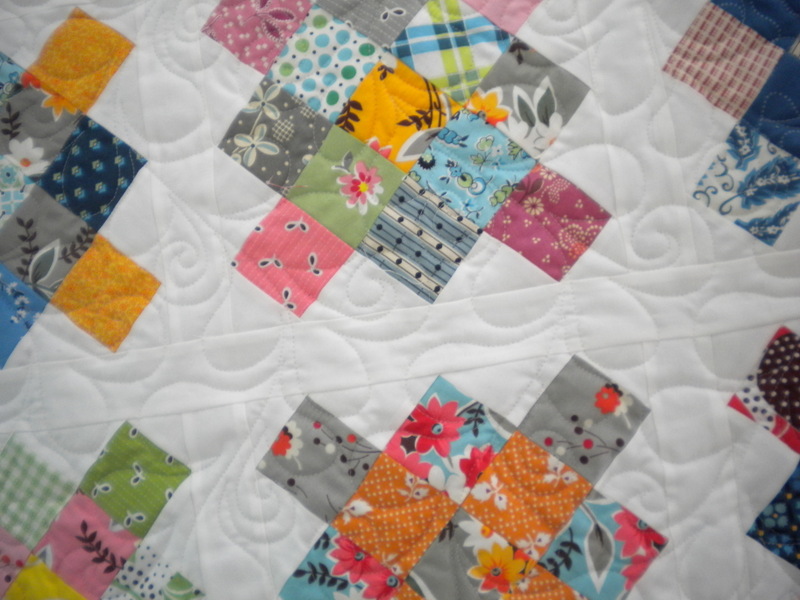 Free-motion quilting (use a free-motion or darning foot) involves quilter-guided designs not constrained by the feed dogs of the machine. Read your sewing machine manual to learn how to lower the feed dogs on your machine and for information on how to use the darning foot. The best way to practice free-motion quilting is to practice doodling your desired design on paper before trying out the design with your machine.
With these basics in mind, you are ready for some machine quilting! Which style will you practice first: straight line quilting or free-motion quilting?