We asked you to send in sketches of your craziest cake ideas to help us celebrate the very first anniversary of Man About Cake. Well, the sketches are in! And things are looking… sweet.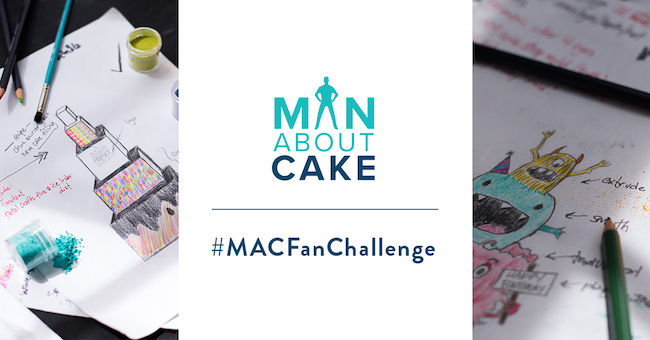 Hundreds of you participated in the #MACFanChallenge, and now our Caked Crusader needs your help narrowing it down from his Top 5. (After all, we'd never be here if it wasn't for all of you!)
The winning cake slayer will have their design made by Joshua on Man About Cake Season 7, and receive a special mystery prize package from JJR and the crew.
Vote for your favorite below (and don't forget to tune in on YouTube for new episodes starting 9/19!).
Meet our 5 finalists
Check out ALL the incredible #MACFanChallenge creations here!
Please note: The deadline to vote for your favorite cake design is October 1, 2017, at 11:59 p.m. MT. The winner will be notified via email, and Joshua will reveal the winning design on Season 7 of Man About Cake.
Can't wait to catch Joshua and the boys back in action? Brush up by binge-watching the first five seasons! (You know you want to.)