Picking the design you want when creating a quilt is not always simple. In this longarm series, we've learned how to prepare a quilt for longarm quilting and a glimpse behind the scene at how a quilt is loaded onto a longarm. Today, I'm going to simplify the process of both choosing and creating a quilt design perfect for your quilt top.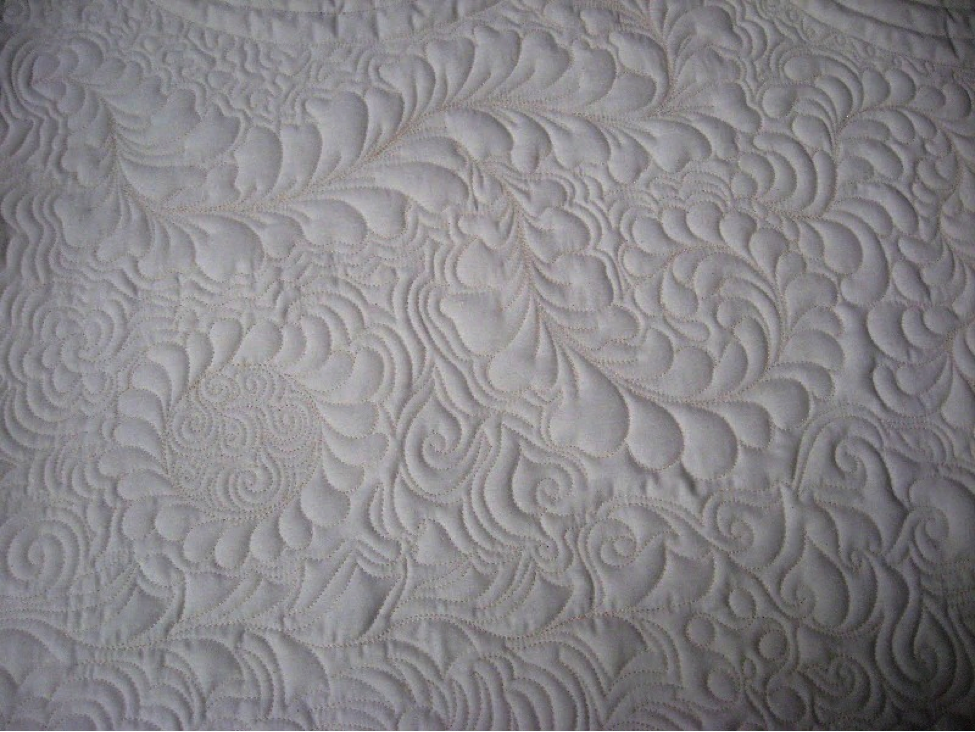 Choosing and creating a quilt top: Which one is right for your quilt?
Consider these questions to help you decide.
There are a few simple questions to ask yourself before deciding on a quilting pattern or design for your quilt top.
1. Who will be the recipient of your quilt?
2. How will your quilt be used?
3. What is your budget?
Pantograph quilts
High school and college graduation is right around the corner and longarmers are busy quilting your gifts of love. Most likely these quilts will be snuggled under, wrapped up in and sometimes end up on the floor. I consider this type of quilt a "utility quilt." They are meant to be used. In this case, you may want to consider an all-over pantograph. Pantographs are pre-printed designs that are stitched continuously and are easy on the budget.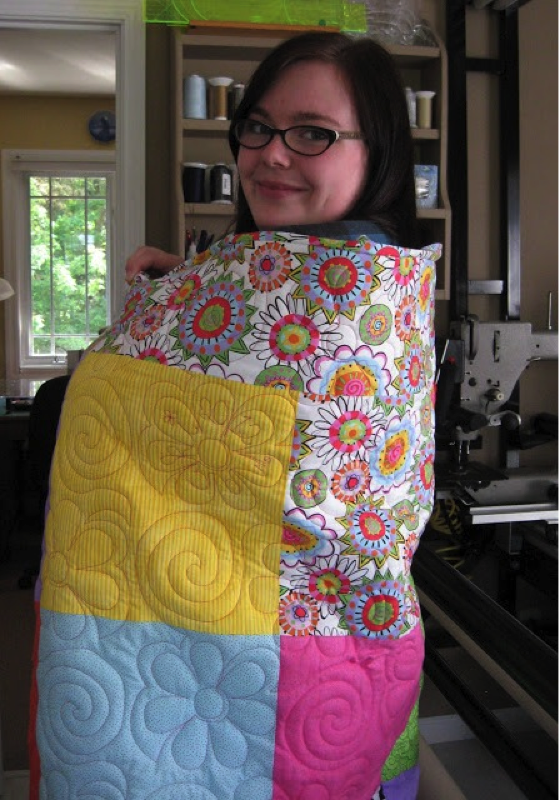 When choosing the right pantograph for your quilt top, take design hints from your fabric. Do the fabrics in your quilt top have flowers, paisleys or baseballs? Pick a pantograph design that compliments your quilt and is appropriate to the scale of your fabrics and size of your quilt blocks.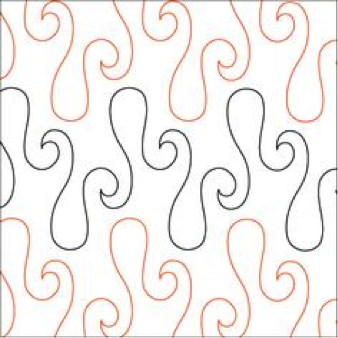 Photo via Lisa Calle
This raindrop pantograph by Lisa Calle would be perfect on a quilt with umbrellas!
Pantographs can also be chosen to add texture to your quilt. Using a pantograph that offers both curves and movement can enhance quilts with geometric designs. In this case, you are adding another "design element" on top of your pieced quilt pattern.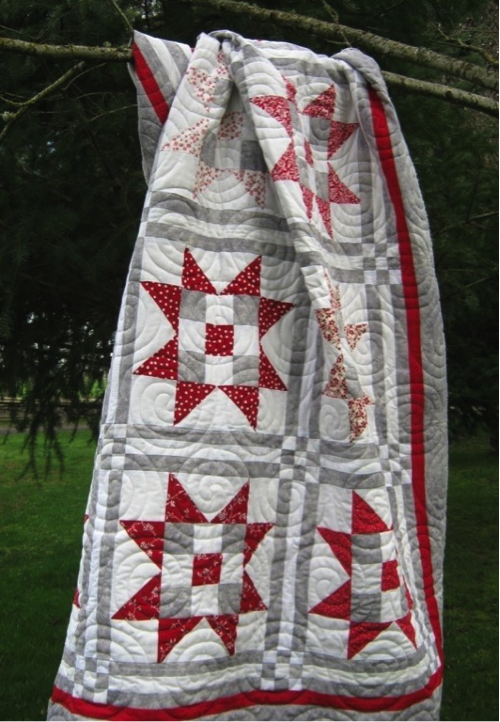 In the above example of Lattice Stars, you can see how the spiral pantograph does not accentuate the star blocks yet adds another dimension of interest and appeal.
Custom quilts
To begin, I will caution against custom quilting on a quilt with a lot of busy fabrics and block design, as custom quilting can be lost, buried inside and not seen. Custom quilting shines and is appreciated in a quilt with open spaces, begging for attention.
Thread choice for custom quilting is important. Do the open spaces in your quilt need texture that will highlight and enhance the elements in your quilt top? Using a matching thread color provides depth and interest. Or, perhaps the open spaces need design. This can be accomplished using a contrasting thread.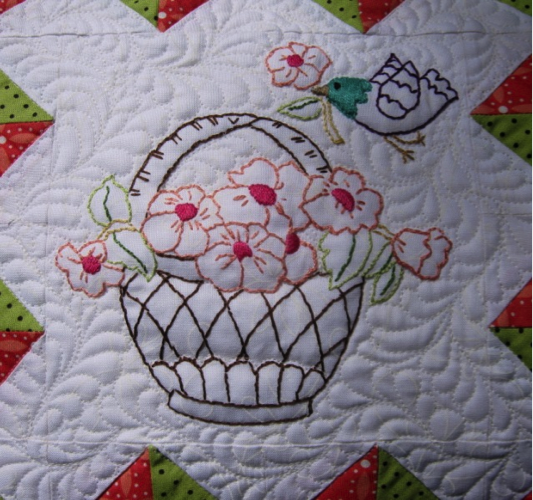 Photo via Craftsy member ChezStitchery
This Mayday Flower Basket Quilted Pillow is a good example of quilting texture. The quilting adds interest and movement yet allows the embroidery image to stand on its own.
An important note on thread choice
Below is picture of a busy quilt. The crosshatching is stitched with a soft gray thread color, blending well with the busy fabrics. The border is stitched in a matching red thread. When custom quilting, I like to use a 40 wt. thread. It's a bit thinner and blends into the quilt.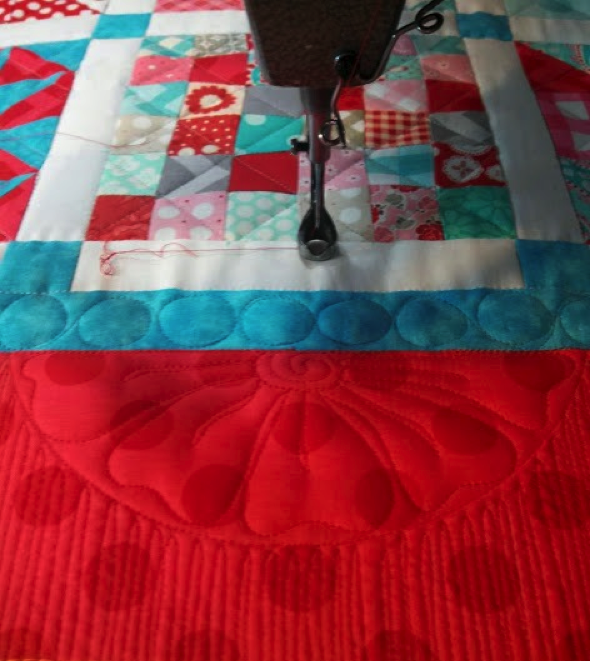 In this example, simple crosshatching adds texture while the border offers open space for quilting fun!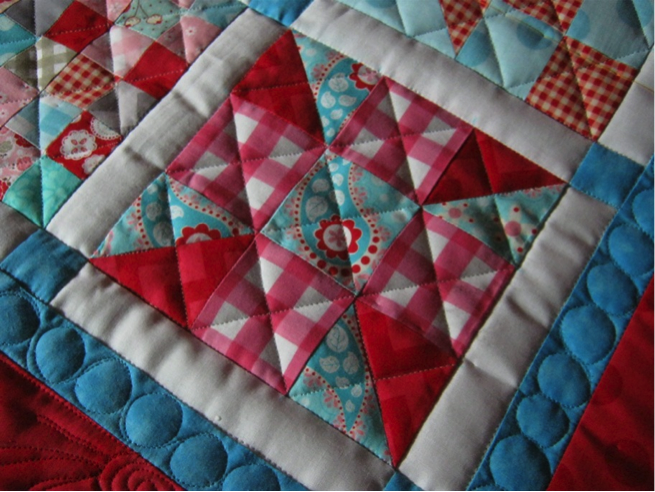 There are many talented longarmers today. Each has a personal flare and area of expertise. Some are excellent with free-hand/free-motion quilting; some may enjoy ruler and template work. Other longarmers have computerized machines that stitch the quilting designs for them. Custom quilting can be a costly option and should be discussed up front with your longarmer. Density and complexity of the custom quilting will determine the cost.
Whether a pantograph choice or full custom is your quilting preference, good communication with your longarmer is important!
Are you ready to make the investment into beginning longarm quilting? Our online Craftsy class A New Look at Longarm Quilting is the perfect place to start! Learn longarm techniques like binding and appliqué along with other skills that will build your confidence, making longarm quilting a joy!
How have you made your quilt design selection before sending it to a longarmer?