Knitters and crocheters are constantly reminded how important it is to check gauge, but a swatch can tell you so much more than just how many stitches you have per inch.
After you check your gauge and determine that it matches the pattern, scan this list for a few other things you might want to test before you commit to the project.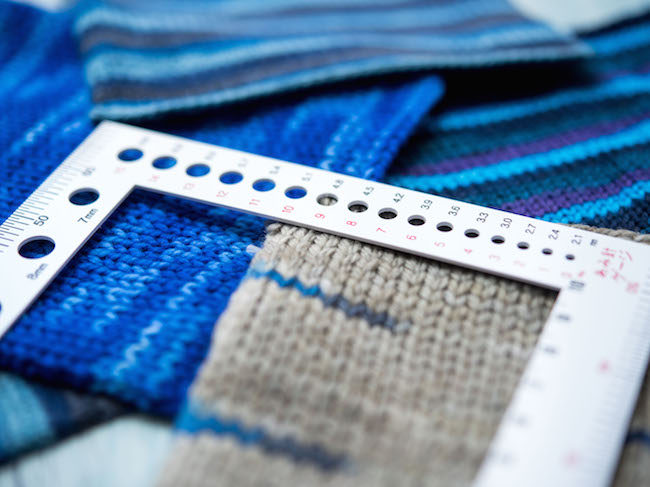 1. Drape
Drape is how the yarn hangs once it's stitched. Sometimes drape is a good thing, and sometimes it's not.
If you have a light-as-a-feather shawl, for example, you want lots of drape so you can wrap it around your shoulders. If you're making a pair of mittens, though, you want a yarn that's stiffer and doesn't have much drape. Otherwise the mittens will hang off your hands and look pretty weird.
Can you wad up your swatch and put it in your pocket? Or is it pretty stiff and difficult to fold up? That's how you can tell whether your yarn has drape, and whether it will work for your project or not.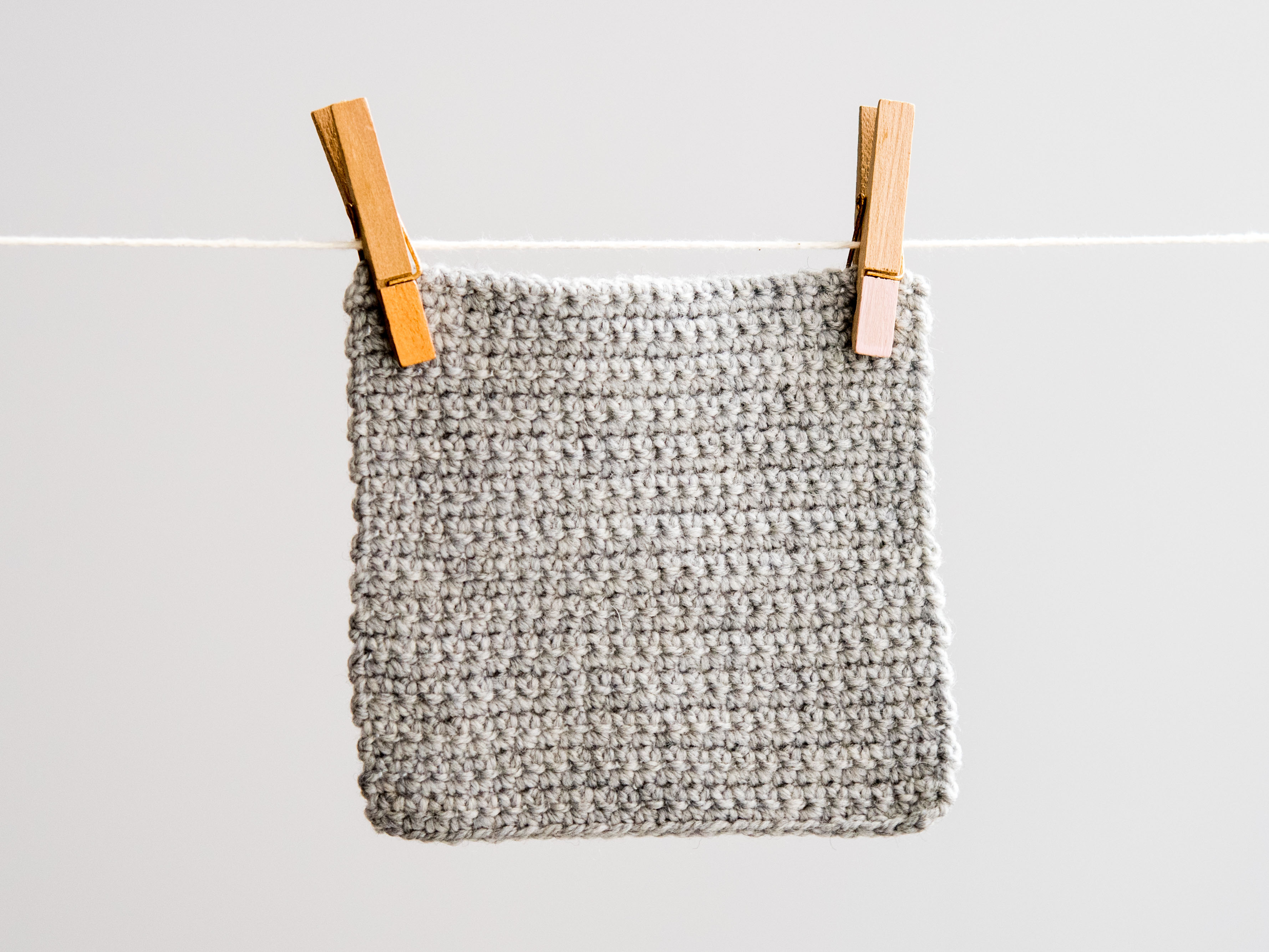 2. Stretch
There are times when you want a little stretch, like for a sock. But there are times when stretching isn't a good thing. Let's say you're making a cotton pullover, for instance, and the cotton just keeps stretching, stretching, stretching. Before you know it, your pullover might be a dress! 
Pin your swatch to the wall, give it a tug and see what happens. Does the swatch spring back to its original shape, or does it stay stretched out? Your finished project will react the same way.
3. Pilling
If you're worried that your finished project might be prone to pilling, you can perform a pilling test on your swatch.
Vigorously rub your swatch together back and forth between your palms for a minute or so, then check out the result. Did the fibers pill together? If they did, you might consider another yarn.
4. Color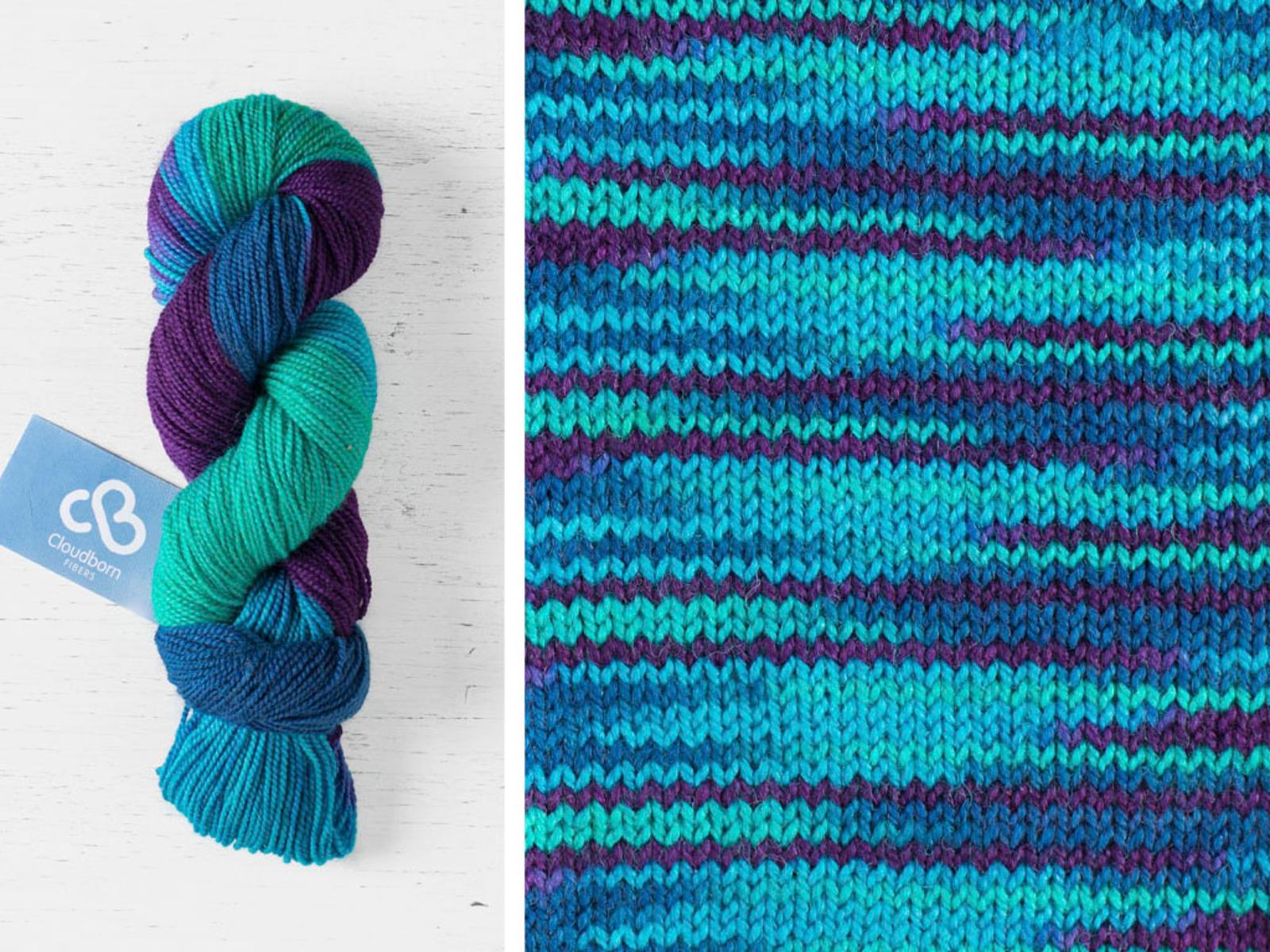 Variegated and ombré yarns often have unpredictable color changes. If you're planning your color pooling, swatching can help you see how many stitches you can get from each color. For example, you might be able to get 8 stitches per color, so you'll know that a 16-stitch row will result in two different colors.
Check out the Cloudborn Highland Superwash Sock Twist Hand Paints Yarn swatch above. (That's the color You Better Belize, by the way.) If you look at the swatch, you get an idea of how long each color lasts over a certain number of stitches. This will just give you an idea of how often you can expect the colors to change.
5. Durability
Sometimes you want a yarn that will stand up to practically anything, while a delicate yarn is the best option for other projects. I love delicate yarns on things like lace shawls, for example, but if I'm knitting a pair of gloves that I'm going to wear while riding a bike, I want something that's really durable and will hold up to my grip on the handlebars.
If you need a yarn that has a lot of durability, swatch it and then carry it around with you. Put it in your pocket, rough it up a little, and see what the result is. Will it hold up to its intended use?
6. Reaction to blocking
Different yarns react differently to blocking. Some of them poof out after blocking, while others retain their same properties. If you're worried about how your project will look after you block it, try blocking the swatch and see how it looks after it dries.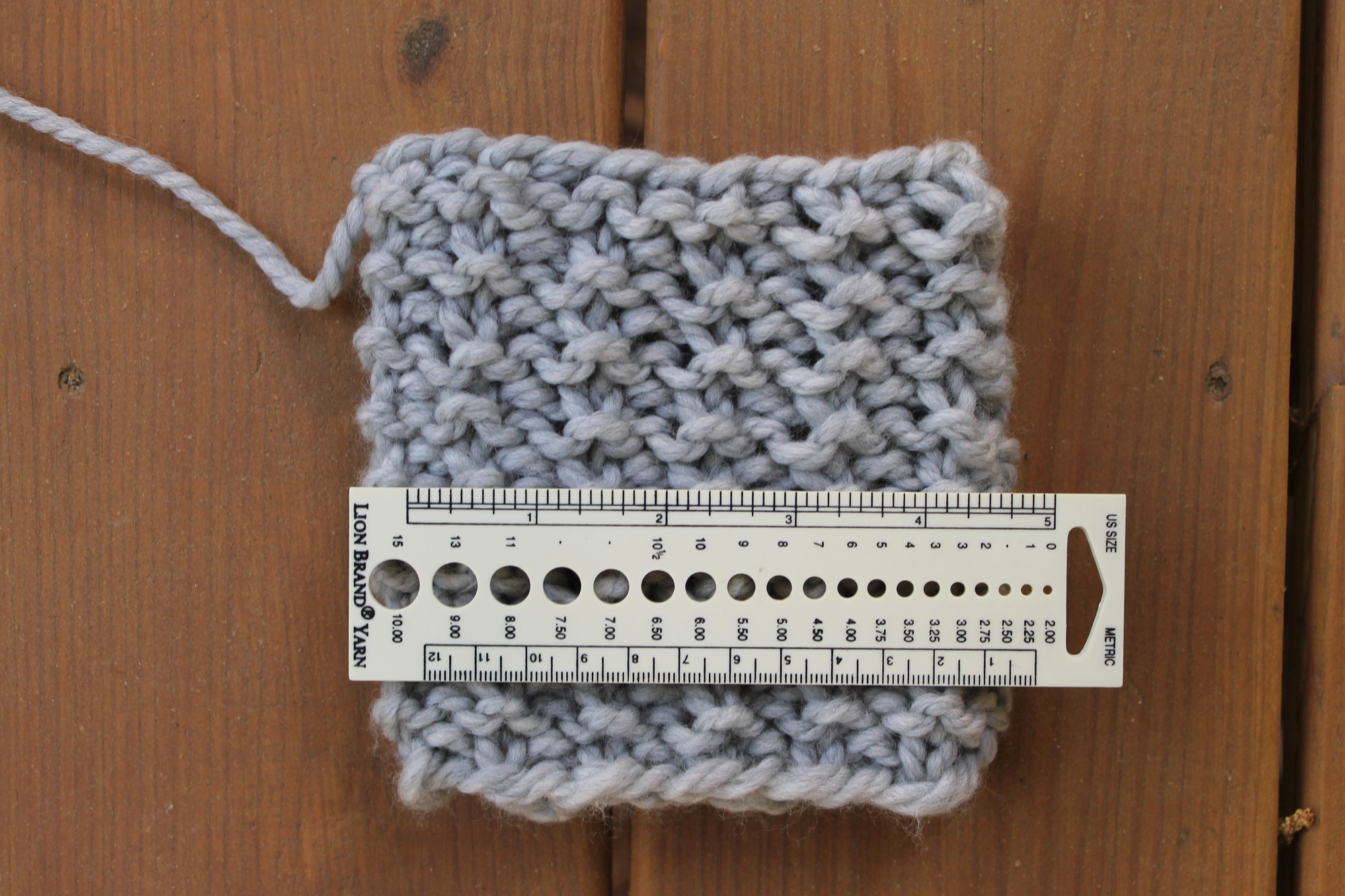 7. Stitch definition
If you're knitting cables or another type of stitch,  you want to make sure the yarn has great stitch definition so your texture is super visible. When you work up your swatch, can you see the individual stitches well, like you can in the swatch pictured above? If you can, then your yarn has great stitch definition.
Check out our post on stitch definition for more info on what to look for — as well as what to avoid — when looking for great stitch definition.
8. Stitch practice
If your pattern uses a complicated stitch pattern, swatching is a great opportunity to practice it. It's especially helpful for intricate lace or cable stitches. 
9. Scratchiness
Many knitters think they've chosen a soft wool, only to knit it up and discover that it's actually a little scratchy and uncomfortable. Knit up your swatch, then rub it against the inside of your wrist to see how it will feel once it's worked up.
What else can you learn from your swatch? Let us know in the comments!