When you're shopping for yarn online, you may notice that some yarns claim to have good stitch definition. But what does that really mean? 
We'll fill you in on what stitch definition is and when you should try to use a yarn with great stitch definition.
What is stitch definition?
Stitch definition means that your stitches will be super visible. Think of a mohair sweater. Can you see what stitch the sweater uses, or does the halo of the yarn overpower everything else? Chances are that if you knit a beautiful cable up the middle of the mohair sweater, it wouldn't be very visible.
If you used a smooth plied yarn, though, that cable would be visible even from several feet away. That is stitch definition.
What stitches work best with good stitch definition?
How do you know if you need good stitch definition in your yarn? These textured stitches can really stand out when you use a yarn with good stitch definition: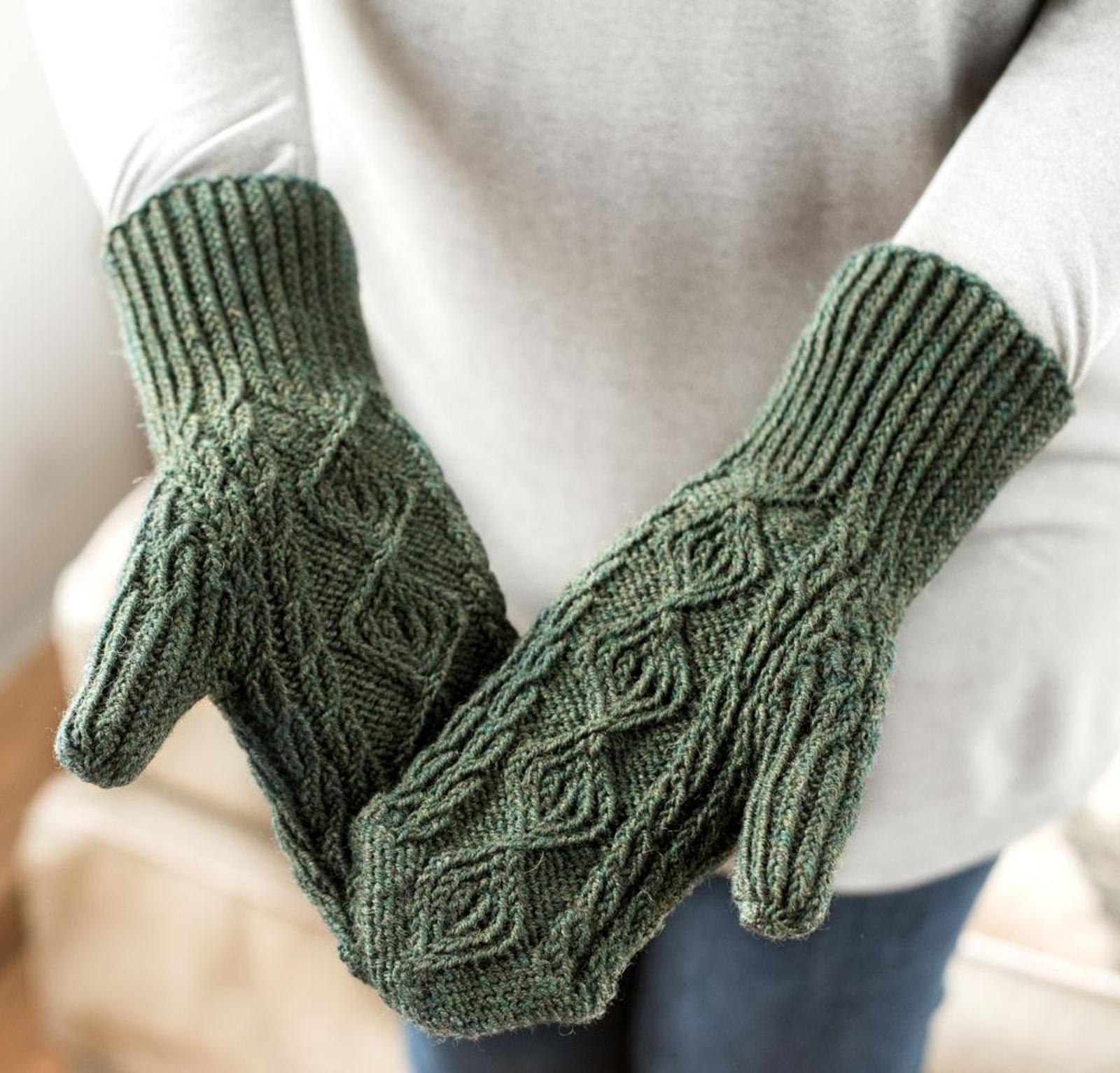 Cables
Cloudborn Wool Worsted Twist really helps the beautiful cables of this Stopping by Woods on a Snowy Eve Mitts Kit stand out. We work so hard on projects like this that features those climbing cables, so a yarn with good stitch definition can really help highlight our skills.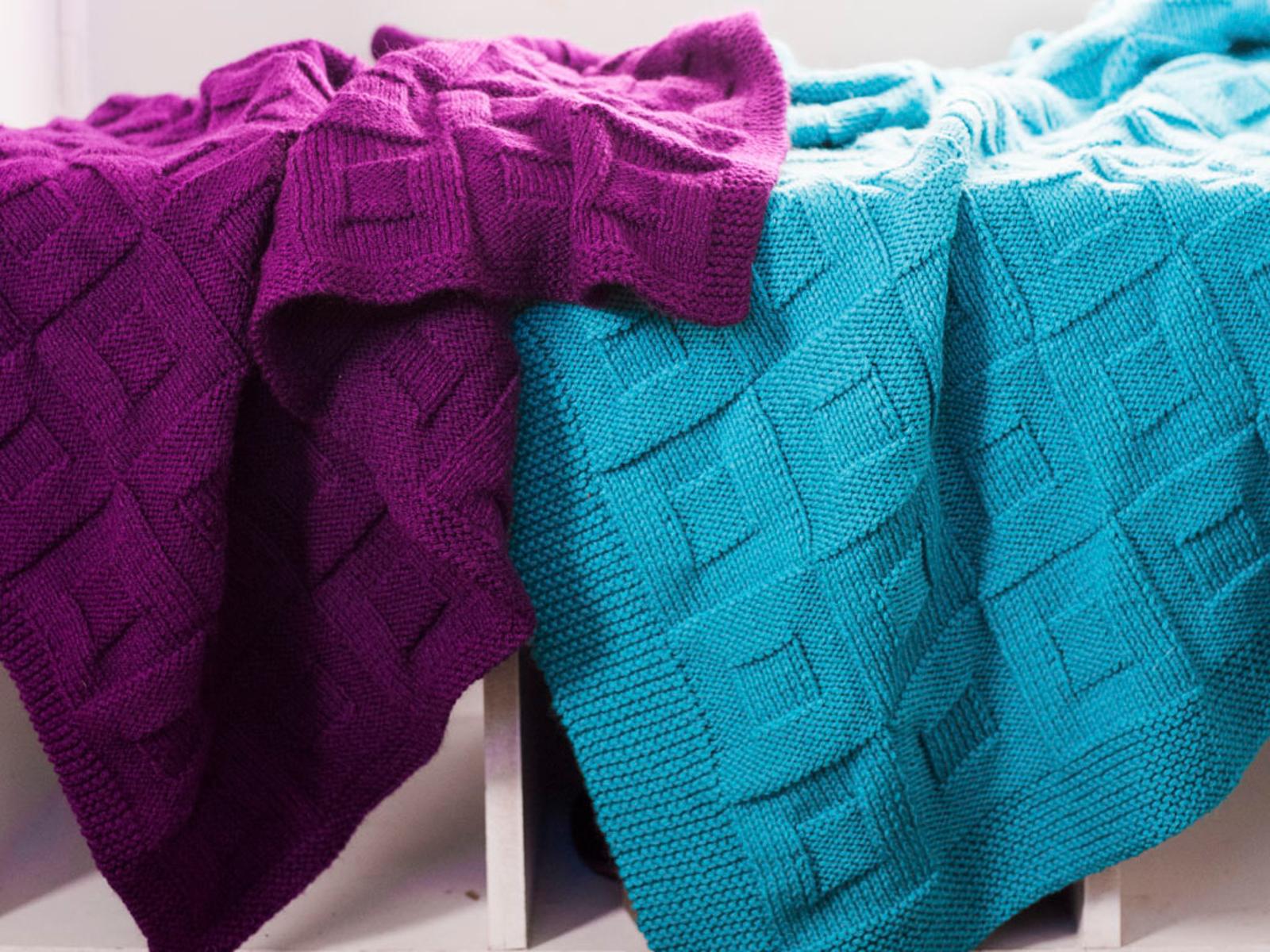 Knit and purl textures
To make sure the squares of this Square Within a Square Blanket Knitting Kit are visible, the sample above uses Sprightly Acrylic Worsted. The yarn has a tight ply, which helps all those stitches look clean and crisp.
Knit and purl combination stitches like ribbing, seed stitch, moss stitch, etc. can also benefit from a yarn with great stitch definition.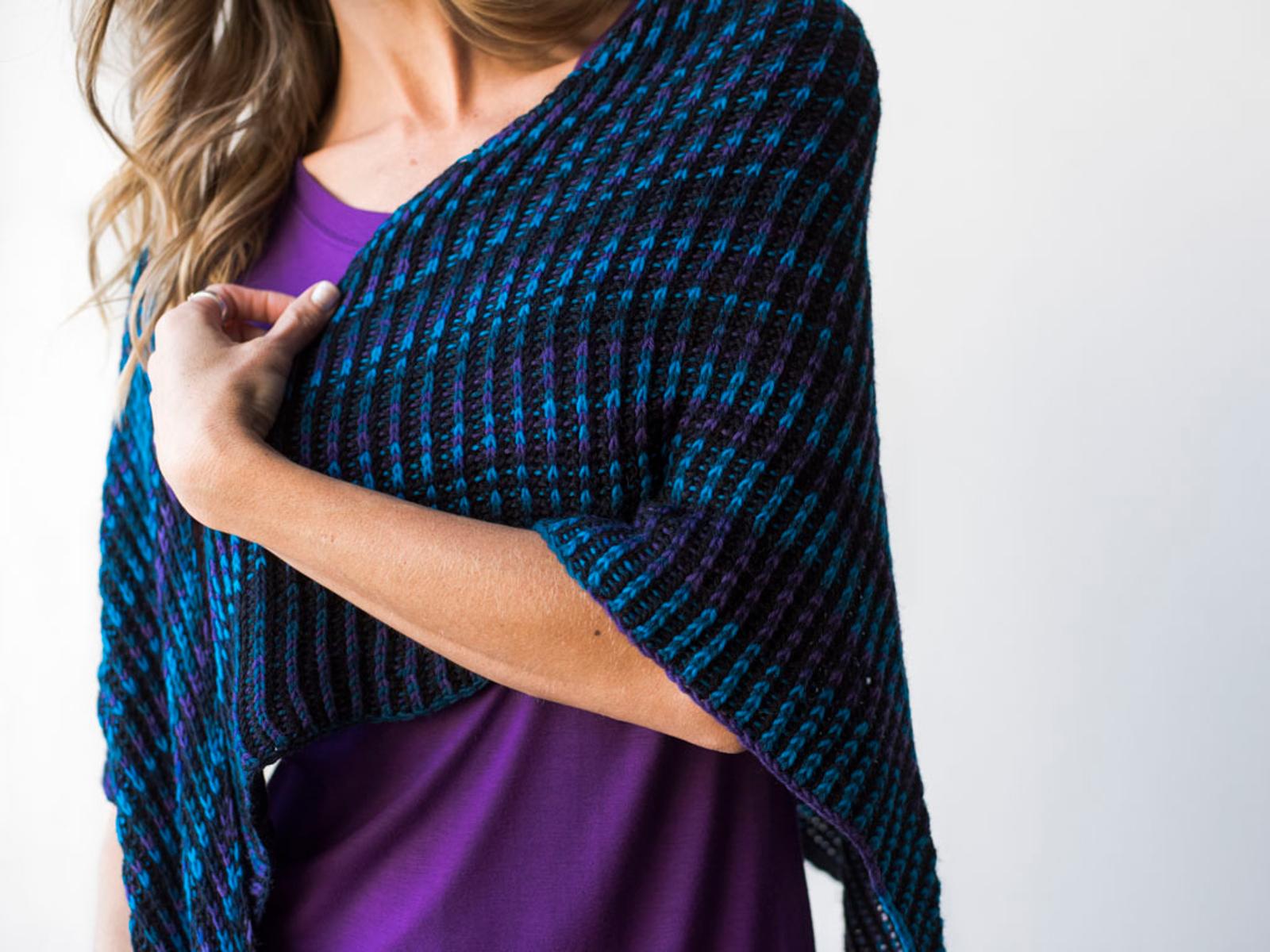 Brioche
We knit brioche to admire its awesome textures, so to be sure the brioche stands out, kits like this Lemon Difficult Shawl Knitting Kit use a yarn with lots of twist. This particular sample uses Cloudborn Merino Superwash Sock Twist. Even though the yarn is a darker color, that twist really brings out the textures.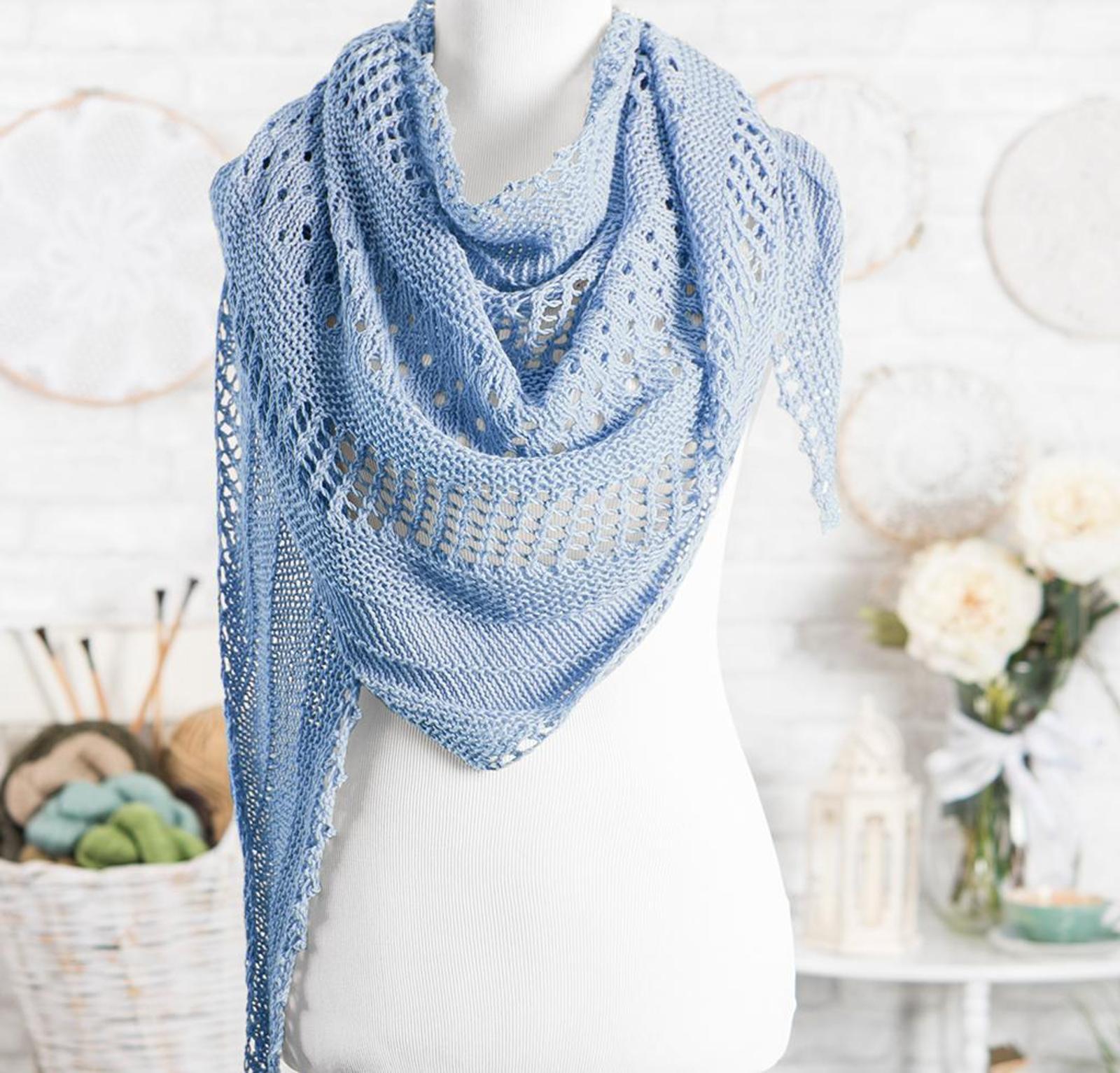 Lace
This Over the Sea to Skye Lace Shawl Kit features lots of different textures. To make sure each texture stands out and is visible, the kit uses Cloudborn Pima Cotton DK. This mercerized yarn is plied and has a nice, tight twist that works well with texture.
Finding yarns with good stitch definition
If you're knitting a textured stitch, here's what you should look for and what you might want to avoid:
What to look for:
Plied yarns
Smooth yarns
Yarn with good elasticity
A gauge swatch that's crisp and tight
What to avoid:
Anything lofty or fuzzy
Yarn with beads
Roving or other yarn that's single-plied
This is not to say that you can't knit, say, a cable with a lofty yarn. We don't really believe in strict knitting rules around here. If you find a lofty yarn you love and you want to use it on a textured project, go for it!
Swatching for stitch definition
If you aren't sure whether your yarn has good stitch definition, work up a swatch using a textured stitch like seed stitch or even a cable. The swatch can help you see whether your beautiful texture will stand out or hide behind the halo of the yarn.
I like to pin my swatch and step back. If I can't see the cable from a few feet away, then the yarn probably isn't right for my project.
Do you have a favorite yarn with great stitch definition?