Did you know that a leaf piping tip can create so much more than just leaves? With just a bit of creativity, you can turn this one piping tip into an incredibly versatile tool. Check out more fun ways to use a leaf piping tip.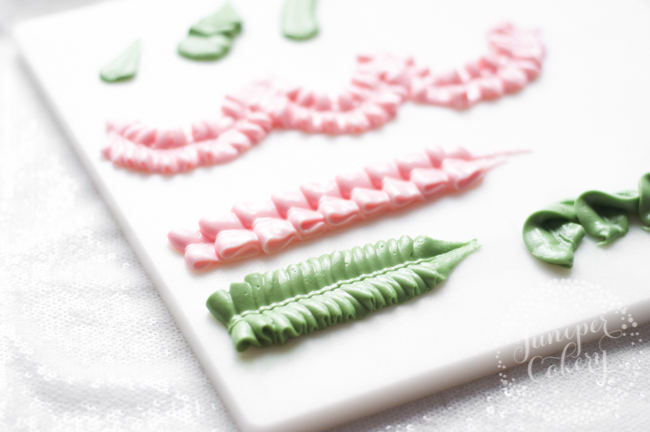 Creative ways to use a leaf piping tip
The piping tip we're using for this post is the 113 by Wilton. It's a large tip that's perfect for big, stand-out details!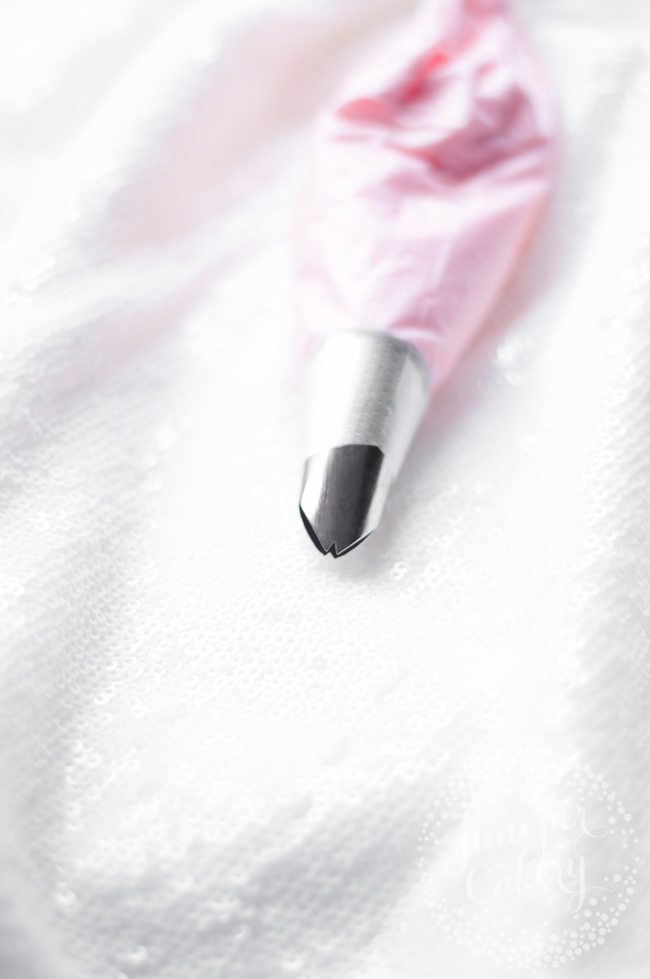 1. Leaves, of course!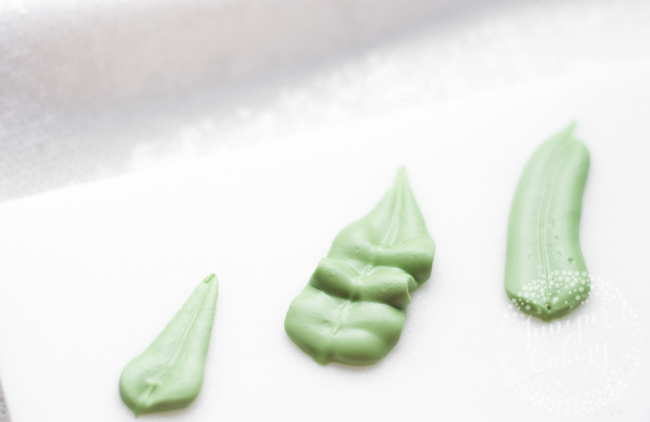 This is an obvious one, but it needed to be on the list. Why? Well, by using different speeds, pressures and types of icing, you can create a variety of different leaf styles.
For example, to make the small, long leaf on the left in the photo above, we applied a short burst of pressure with a quick sweep. For the middle leaf, we added more pressure and piped more slowly, which created the ruffled style. Even pressure and a slight curve created the leaf on the right. As you can see, the options are endless!
Tip! Play around with your piping tip to find your perfect leaf. You can tape parchment paper onto a flat surface and practice.
2. Swags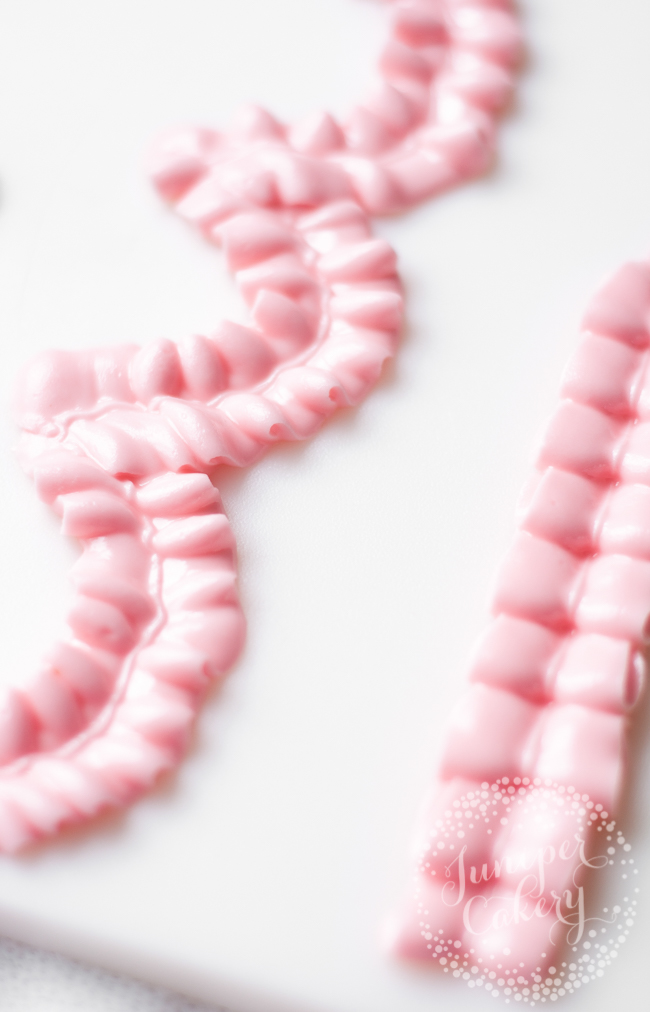 Timeless swags on the side of a cake are simple to make with a leaf tip! Simply mark out your intervals around your cake and pipe. To make sure the piping stays put, be sure to keep your piping tip lightly touching the sides of the cake at all times.
Tip! The size of your leaf piping tip will dictate the size and curve of your swags. For more curved or shorter swags, use a smaller tip.
3. Pleated ribbon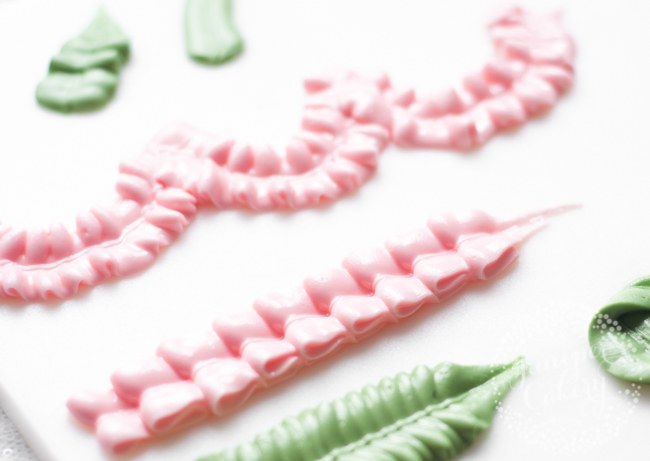 This is one of our favorite leaf piping tip techniques! It looks so cute running up along the sides of a buttercream cake.
As you move your piping bag in a straight lines, move the tip back and forth slightly so that your icing overlaps itself as you work along.
Tip! Worried about keeping your line straight? Make a light indentation on the cake as a guide. For buttercream, use the longer side of a bench scraper to lightly press into the frosting. With fondant, you can using a food-safe ruler and indent using a thin veining tool or knife.
4. Ruffles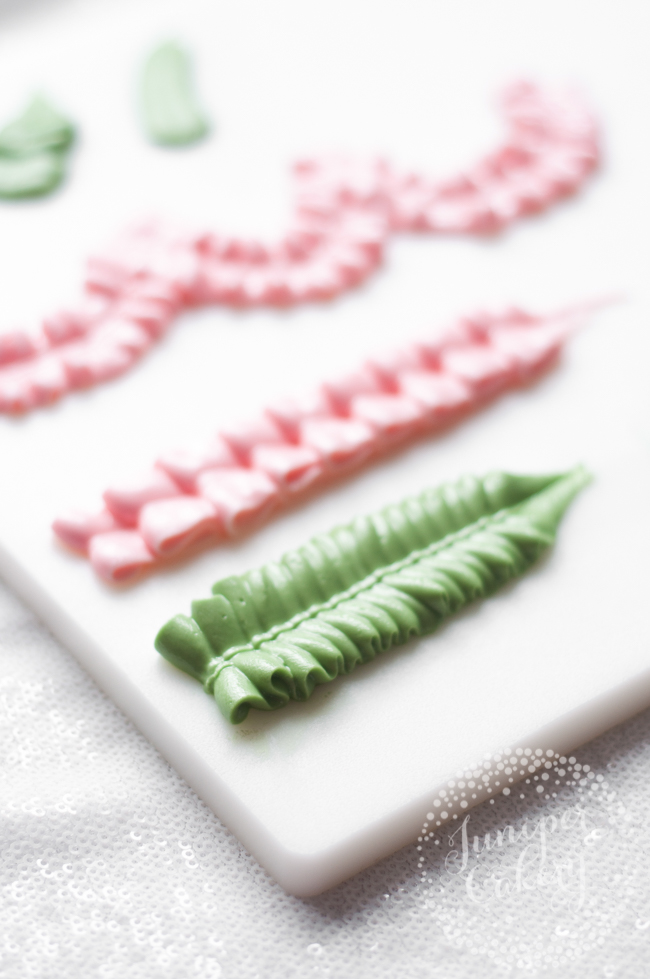 One of the many cool ways to use a leaf piping tip is to make ruffles. The 113 Wilton leaf tip creates a kind of garter-like ruffle, with ruffles running along both edges. Give your ruffle some glitz along the center with shimmering sugar pearl sprinkles.
5. Arched border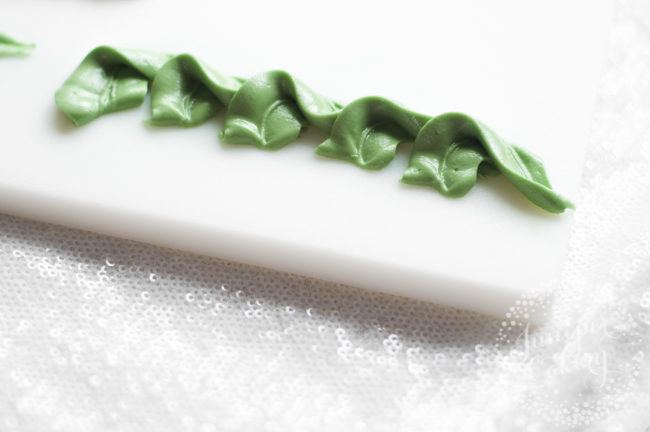 This is such a great border! We accidentally created this during while practicing our piping for a fishing-themed cake. We wanted lots of tall thick grass with some slumped or "arched" over, and we loved this accidental design!
To create this border, start piping at the base of your cake. Then pull up and turn your piping tip and bag to curve around and down. Repeat until finished!