This guest post is brought to you by Elisa Strauss, instructor of Bluprint classes Designer Handbag Cakes, Sculpted Dog Cake and the FREE mini-class Basic Fondant Techniques.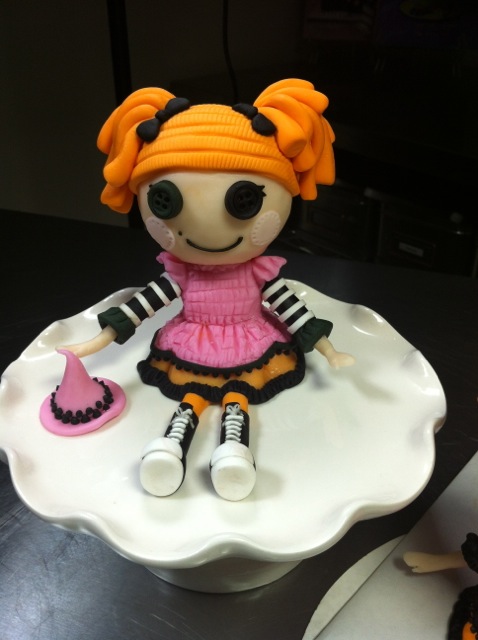 Lalaloopsy Halloween cake topper tutorial
I love to use modeling chocolate to make adorable characters. This Lalaloopsy cake topper is perfect for Halloween. Or, you can easily change the colors used to make this an appropriate cake topper for any fun event! Sit her in the middle of a cookie or cupcake display, or add her next to your favorite cake! She's made all out of modeling chocolate, so it will taste delicious!
I must confess, when I was first asked to make a Lalaloopsy-themed cake for a little girl, I had no idea what it even was. Now, I have to admit, I love these dolls. The first one I made was for a little girl Zoe at the nonprofit organization Icing Smiles Annual Gala (seen below).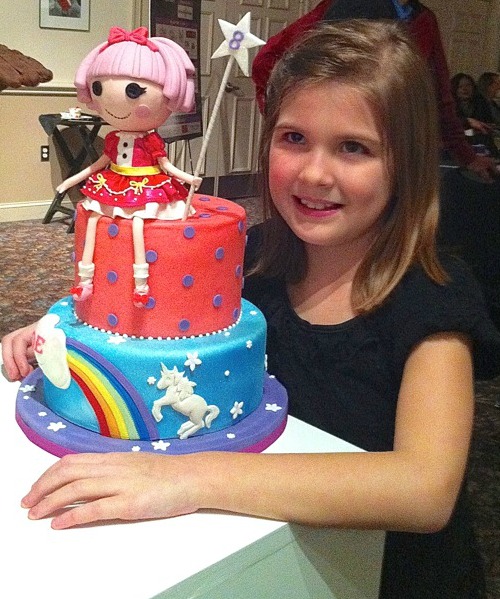 They are filled with so many details, fun colors, stitching, buttons, patterns, etc. They are the perfect theme for a party to surround with adorable button shaped cookies, cupcakes and even to sit alongside a cake.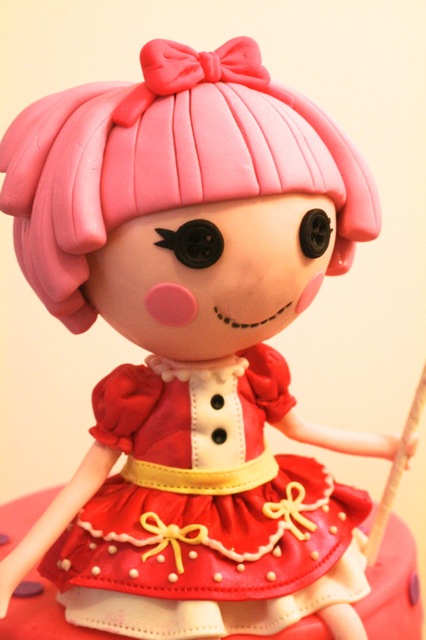 Ready to try making one yourself? See how I did it in this fun video tutorial:
What occasion will you make this Lalaloopsy cake topper for?
About Elisa Strauss

Confetti Cakes owner and founder Elisa Strauss is a former Ralph Lauren designer turned award-winning cake artist whose cakes have appeared on "The View," the Food Network's "Extreme Cake Challenge" and "Sex and the City." In 2008 she was selected as one of America's top 10 pastry chefs in Pastry Art and Design magazine. www.confetticakes.com