Have you ever taken a knitting project to your knitting group, only to leave with a bunch of crazy messed up stitches and no idea which row you're on? Sometimes knitting and talking at the same time feels similar to rubbing your belly while patting your head!
Knitting groups are super fun, but taking complicated knitting projects to the group is not a good idea. It starts innocently enough with a discussion about the latest episode of Downton Abbey and before you know it, you're knitting furiously but have no idea where you are in the pattern. Gloves turn into cowls, scarves turn into legwarmers — anything can happen!
There are a few knitting patterns to take to your knitting group that won't go terribly wrong. Check out one (or all!) of the below to happily avoid knitting mishaps.
<

Photo via Craftsy instructor Miriam Felton
Tangled legwarmers
Round and round you go, knitting the same stitch pattern over and over. Perfect for knitting while you're in conversation! Because the bramble stitch used in the legwarmers is stretchy, you won't have to worry about any increases or decreases when you're knitting.
If you like designer Miriam Felton's style, check out her Lace Shawl Design class to put a bit of her taste into your very own designs.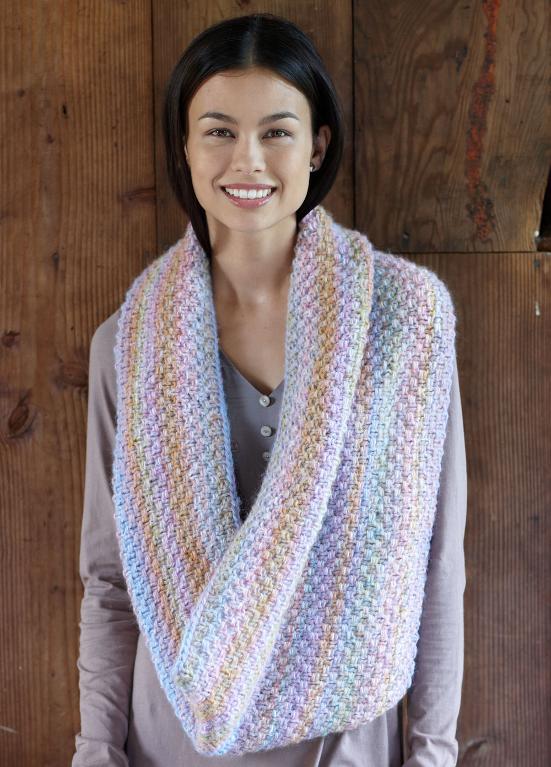 Dreamy pastel cowl
Any stitch that repeats over and over is a good choice for your knitting group. Begin knitting this dreamy pastel cowl at home until you get used to the pattern — you might even memorize it — and then take it to your knitting group where your brain can go on autopilot. Craftsy made this project even easier by offering the complete kit that comes with both the pattern and the yarn you need to make it. (Don't worry. You can choose from lots of different colors!)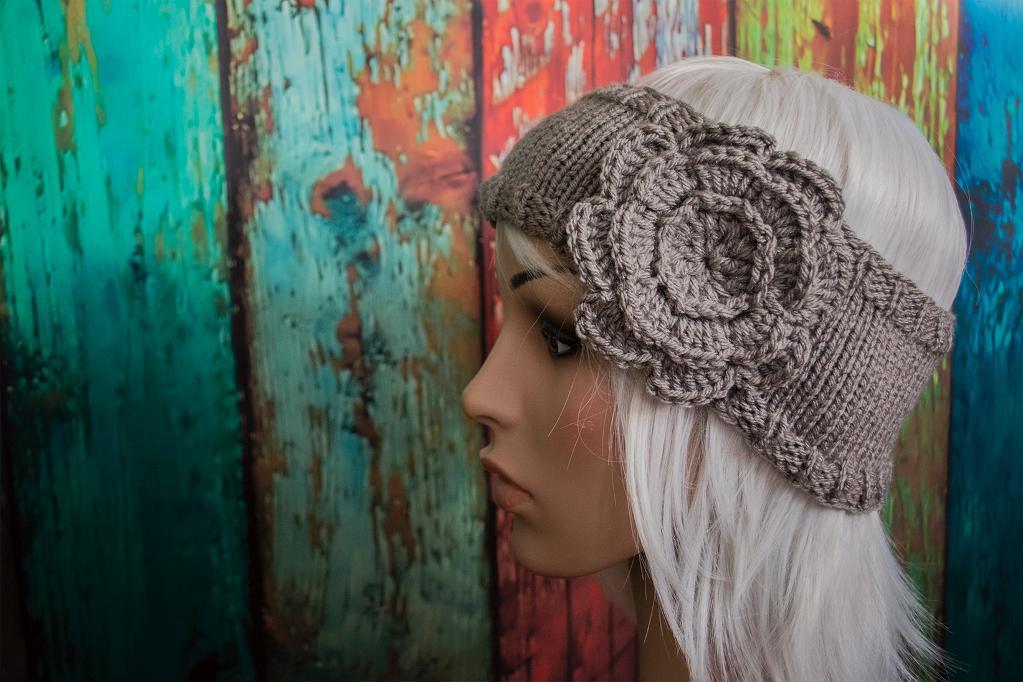 Photo via Craftsy member JennLikesYarn<
Whitney headband
This headband won't be a problem for you at knitting group if you're already an expert at knitting in the round. You could probably knit the entire headband in just a few hours, but I'd save the flower embellishment for quiet time at home since it requires a little more concentration. Designer JennLikesYarn also shows a few color variations, so you can get ideas on other color palettes, including knitting the flower and headband in different colors.

Photo via Craftsy member KnittingFever
Noro felted tote
Don't let all those colors fool you. This tote was knit using the same skein of Noro yarn, so you don't have to worry about keeping track of color changes. The basic shape of the bag means you don't have to keep track of increases and decreases. There's some seaming involved, which is great for completing at your knitting group. (I don't know about you, but I find knitting seams to be incredibly tedious. Listening to my friends chat while I seam makes the task way easier!)
Looking for more knitting patterns that can handle distraction? Check out knitting patterns to work on while you watch TV
What kinds of knitting patterns do you take to your knitting group? Have you ever been distracted and seriously messed up your project while chatting?