We've all been there: you're dying to knit, but you're also dying to watch the latest episode of your favorite TV show. Our free time is precious, so combining two of our favorite pleasures makes sense. But if you don't choose the right knitting project, bad things can happen. Dropped stitches are lurking, waiting for you to look at the TV for just one second too long.
It's impossible to focus on what's happening on The Walking Dead while you shape a sleeve. Trust me. I know. But it is possible to knit while you watch TV or movies if you choose the right pattern.
Here's what to look for when choosing a knitting pattern to work on while watching TV, plus a few pattern suggestions to help you out.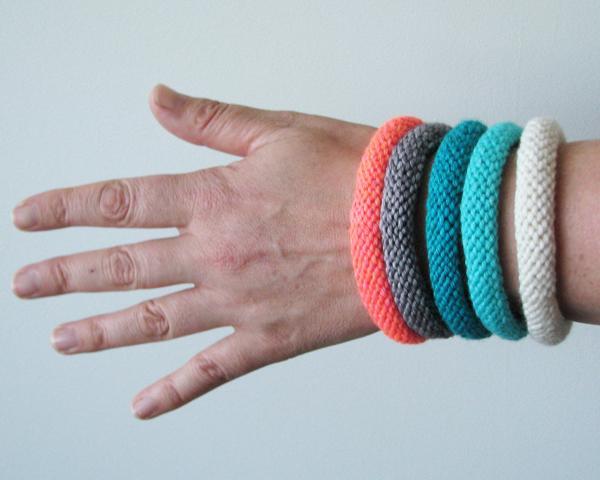 Photo via Bluprint member ambah obrien
What kinds of patterns to look for
Avoid a pattern that requires counting rows or stitches.
There's no way you're going to be able to focus on counting while also watching good-looking actors and actresses or even a fast-paced drama. (Sherlock, anyone? Blink and you will definitely miss something.)
Keep the shaping simple.
Shaping usually means looking down to make sure you're knitting increases and decreasing without losing any extra stitches. Few knitters can shape while on knitting auto pilot!
Stick with one-color patterns.
That means no fancy colorwork, knitters! Floating yarn is a delicate matter, and it's just too risky to try and do it while watching a movie.
Patterns to knit while watching TV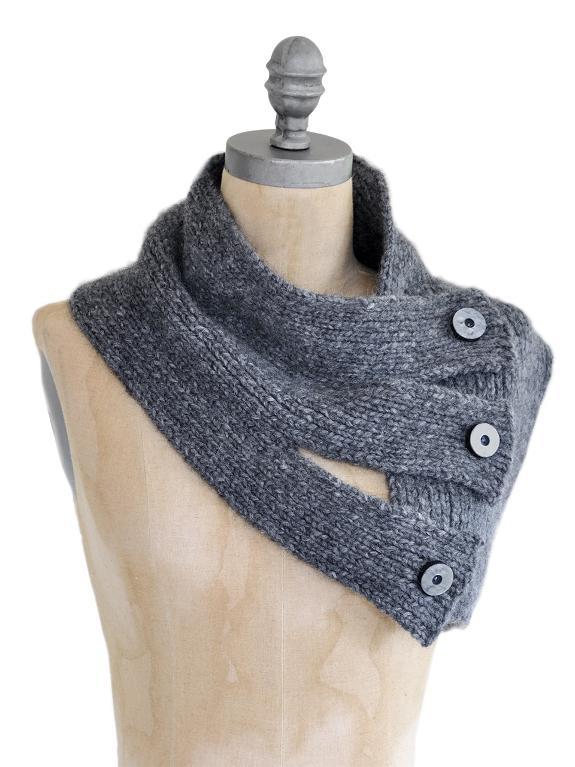 Photo via Bluprint member Blue Sky Alpacas
Tri-button cowl
Stockinette and rib stitch make a great pair when you're looking for something that doesn't involve a lot of focus. The buttonhole edge of the cowl is more involved, so save that for commercial breaks or for when your movie isn't in the middle of an action sequence.
Get the pattern here.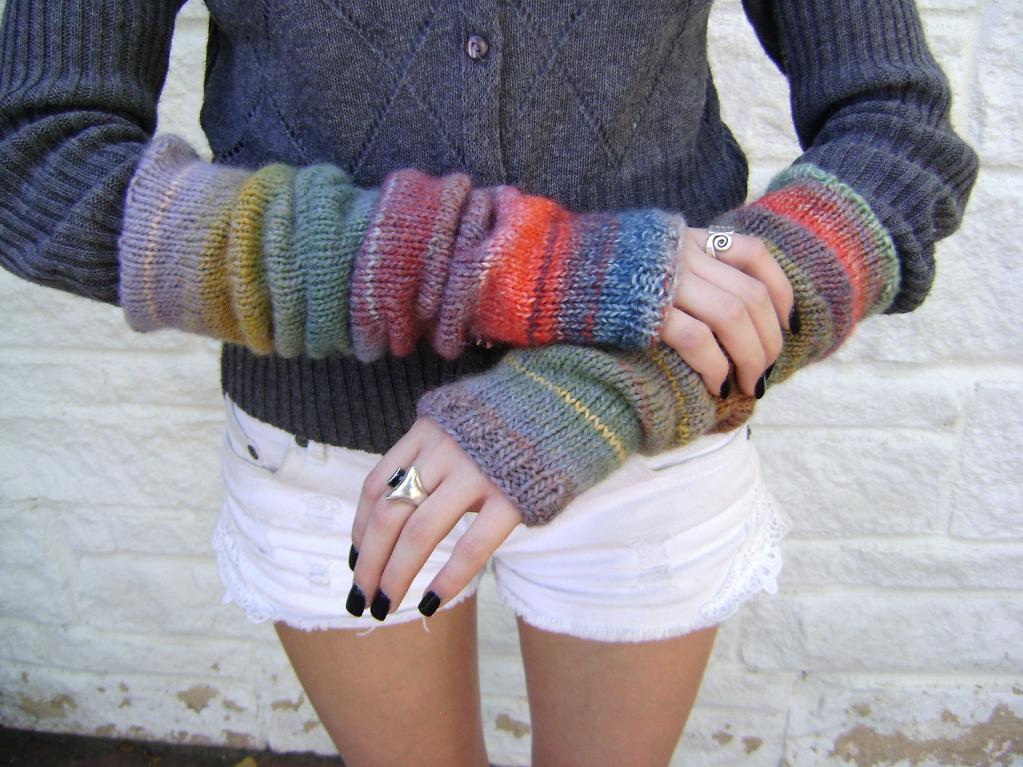 Photo via Bluprint member Sheila Zachariae
Arm warmers
This pair of arm warmers uses the illusion of Lion Brand's Amazing yarn to make it look like you used multiple colors of yarn, even though you only used one skein! You have two choices here, depending on what you're comfortable with: you can either knit in the round, or you can knit them flat and then seam them up.
Get the pattern here.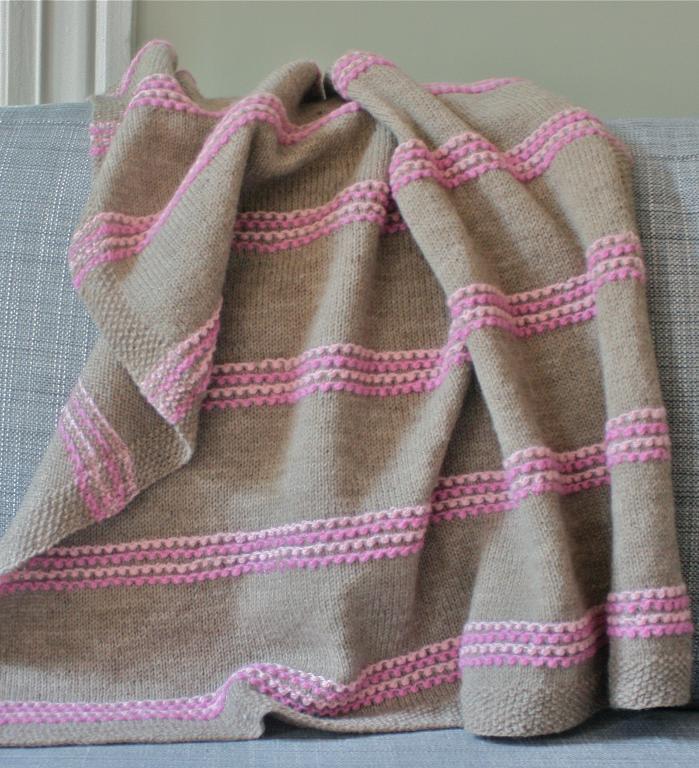 Photo via Bluprint member Casapinka
Sugar swirls baby blanket
Begin this blanket before you sit in front of the TV to get the hang of the pattern. Once you feel comfortable, go rogue! Designer Casapinka says you can watch TV or even walk on a treadmill while knitting it. (I think I'll skip the treadmill out of fear I'll poke myself with knitting needles, but let me know if this works for you!)

Knitted bangles
Round and round you go until you've completed these colorful, addictive knitted bangles. Knitters who are familiar with working in the round will find these are a breeze to knit. They're also quick, so you could potentially make a whole set of these before the movie is over.
Most of these patterns take you back to the basics. If you're new to knitting, you might want to master skills like knitting in the round before you combine your knitting with TV time. Stefanie Japel's Knit Lab and Knit Lab: In the Round classes are great places to get demos and advice for beginner knitting. Once you feel comfortable with basic stitches, you can choose a pattern, pour a cup of tea, and let the movie begin!