Baby hats are functional, sure, but they can also be stylish! These knitting patterns for baby hats range from simple pompom-topped designs to beautiful stranded colorwork.
The cool thing about knitting a baby hats is that it's a great opportunity to try out a new technique. Their small size means you'll get practice with anything from a new stitch to colorwork without having to devote several hours to the project.
And of course, these knitting patterns for baby hats also make great gifts for baby showers. Download one of these free patterns and you'll have a hat for a special little one in no time!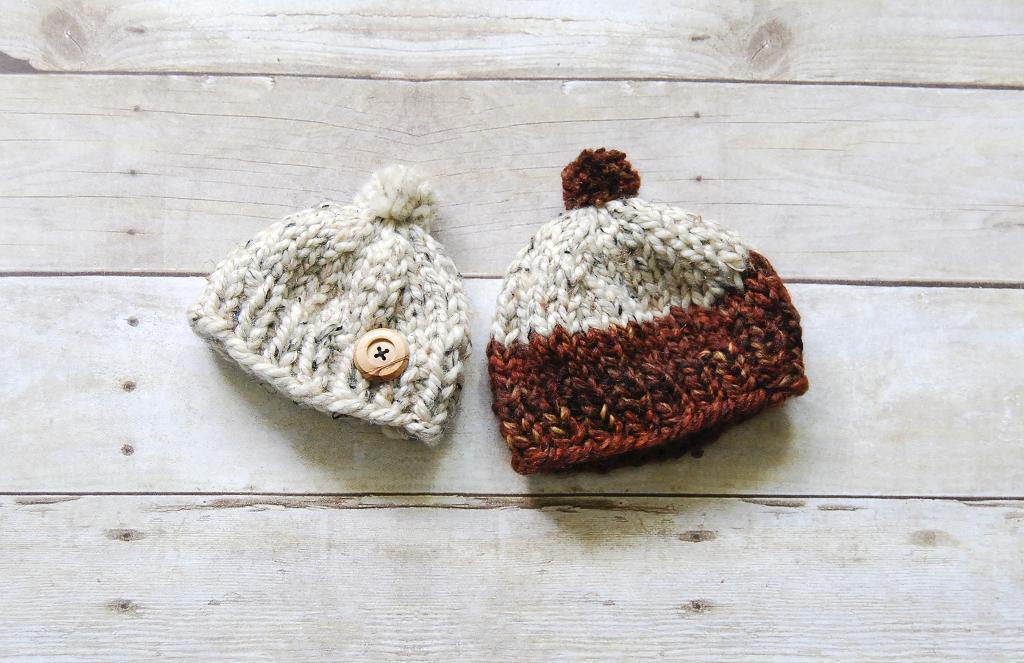 Photo via purlandco
1. One Hour Baby Toque
Super-bulky yarn and a simple design = a seriously quick knit! This hat is perfect for a last-minute baby shower gift. You can add buttons for embellishment and add even a bit of color block like the brown and cream hat on the right pictured above.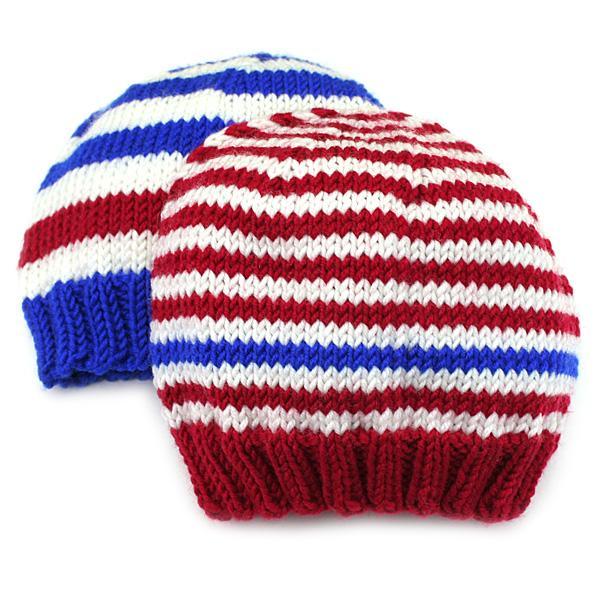 Photo via Knitca
2. Color Play Hat
This basic pattern was designed to be customized. Get creative with color, whether you're using a solid color, small stripes or large stripes. You can use color blocking, too! This is a great opportunity to use up your yarn scraps.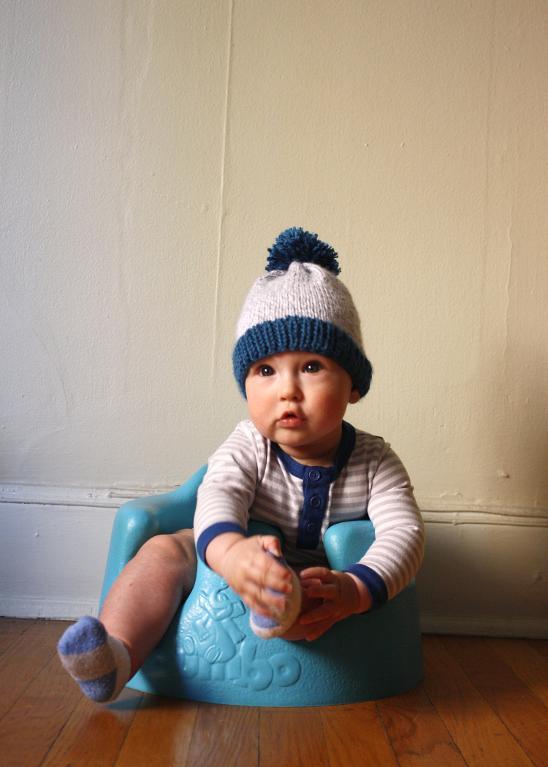 Photo via MichaelAnnMade
3. Big Pom Baby Beanie
A pompom adds even more cuteness to an already adorable baby. The pompom is optional, of course, but it's the centerpiece of this simple design. The pattern is sized for babies 3-12 months old, so it's perfect for baby shower gifts and gifts after the baby is born.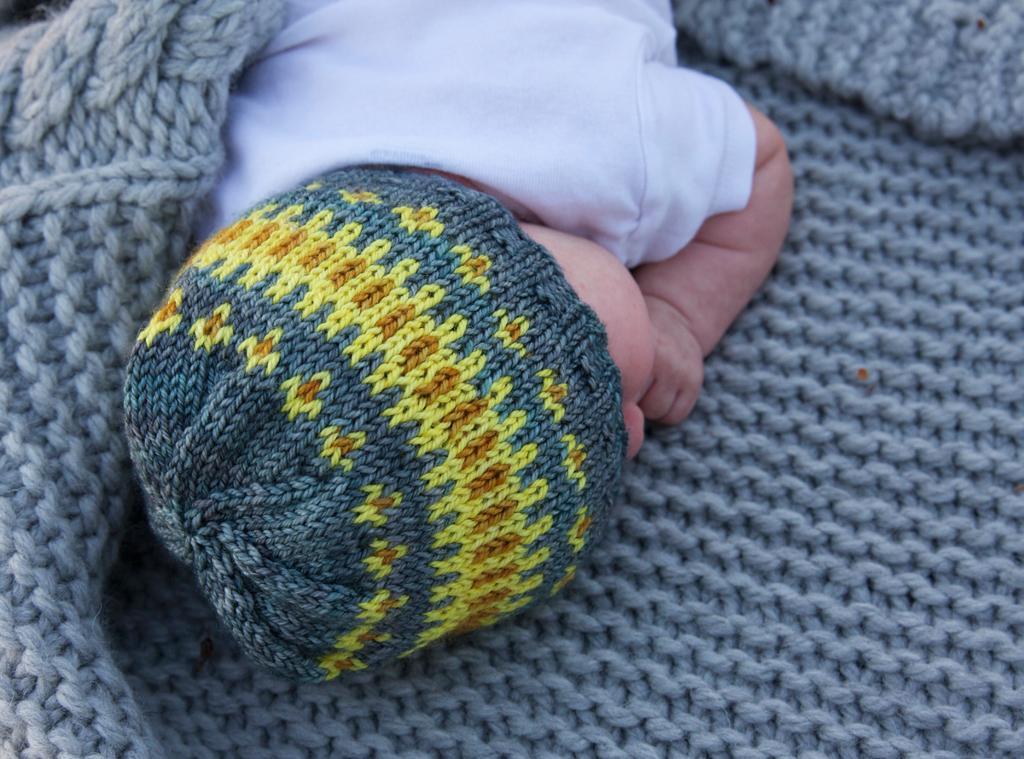 Photo via Tin Can Knits
4. Clayoquot Toque
This hat is sized to fit anyone in the family from babies to adults, so you can make an entire matching set. Because the hat is so small, it's also a nice introduction to stranded colorwork or for experimenting with color.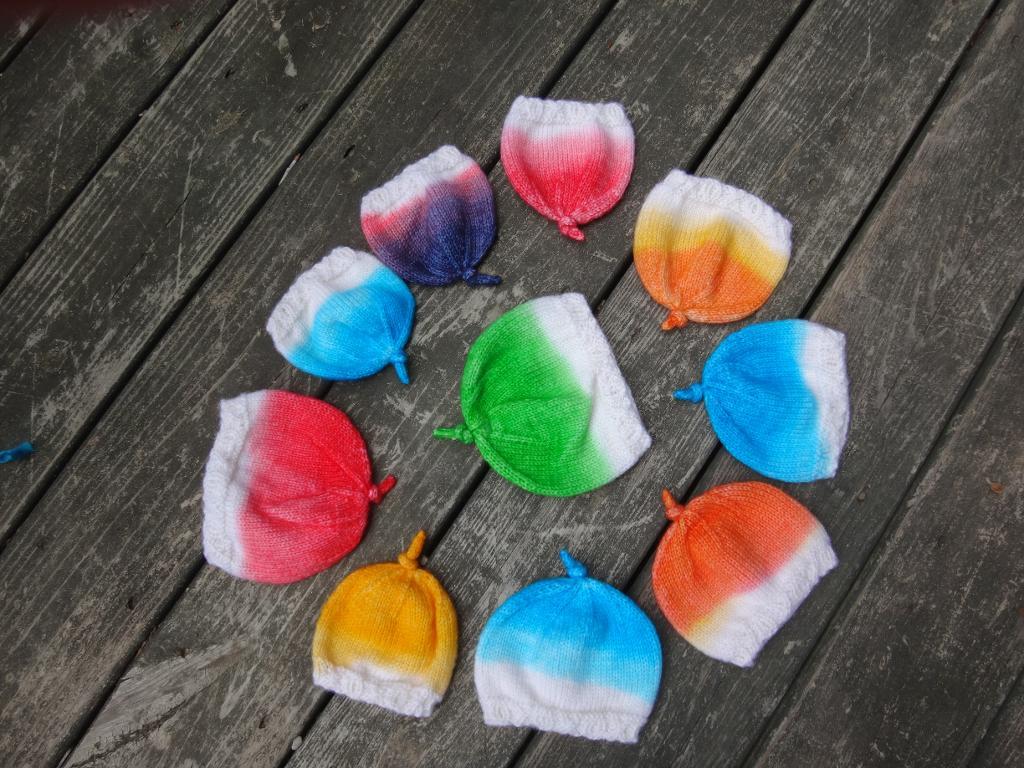 Photo via Andrea_Craig
5. Hugs & Kisses Preemie Hat
The designer created this pattern for her niece and nephew who were born early. She encourages knitters to make this hat pattern not just for preemies they know, but also to donate to local NICUs. Just be sure to check with the hospital regarding any fiber requirements first.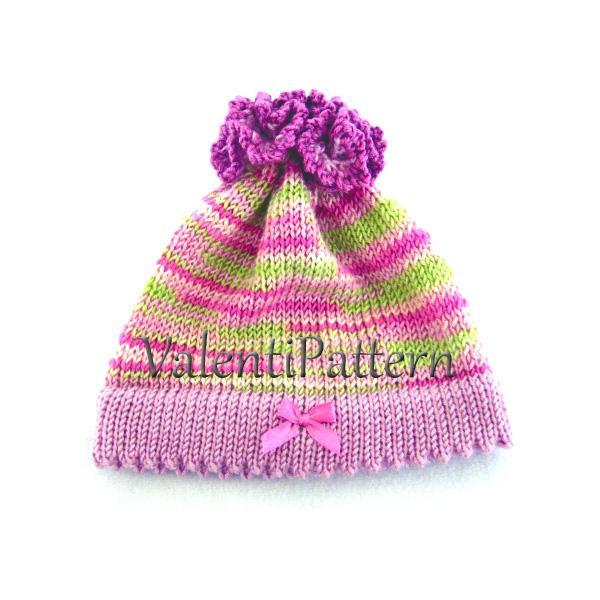 Photo via ValentiPattern
6. Baby Hat
This hat features a sweet little ribbon and a picot edging on the brim. If you want the hat to be a little more masculine, you could omit those details. This hat would look great in a solid or variegated yarn, so check your stash before you go shopping!
Photo via Merry Melody
7. My Bohus Experiment Hat
Have you ever tried Bohus knitting? It's a beautiful colorwork technique, and this hat is the perfect time to try it. Try out different colors or just use the hat as a chance to try out the stranded colorwork and perfect those floats on the wrong side of the work.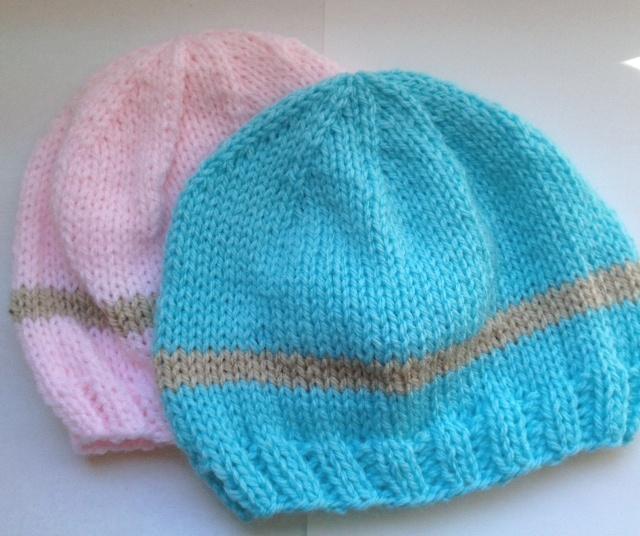 Photo via Bizzy Crochet
8. My Little Baby Newborn Pattern
Here's another simple design that's full of customization options. There are instructions for both straight needles and double-pointed needles, so don't worry if you're new to knitting in the round.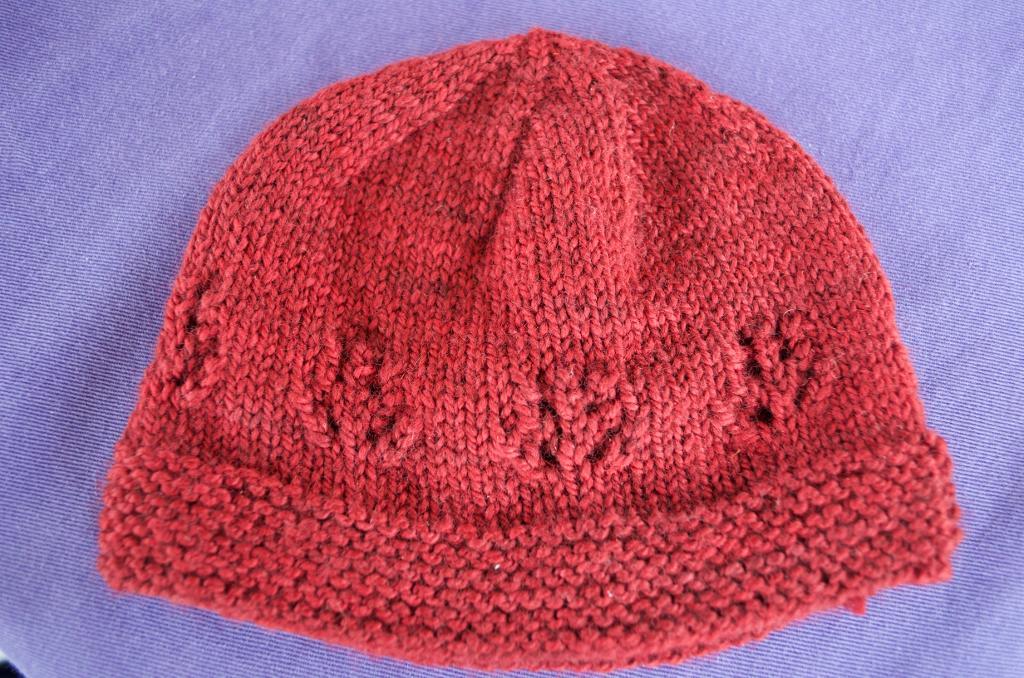 Photo via Leeana Gardiner
9. Maile Beanie
A simple lace pattern gives this beanie a sweet style. It's great for practicing those yarn overs! If you are making the hat for a boy, you can easily omit the lace and keep that nice garter stitch brim.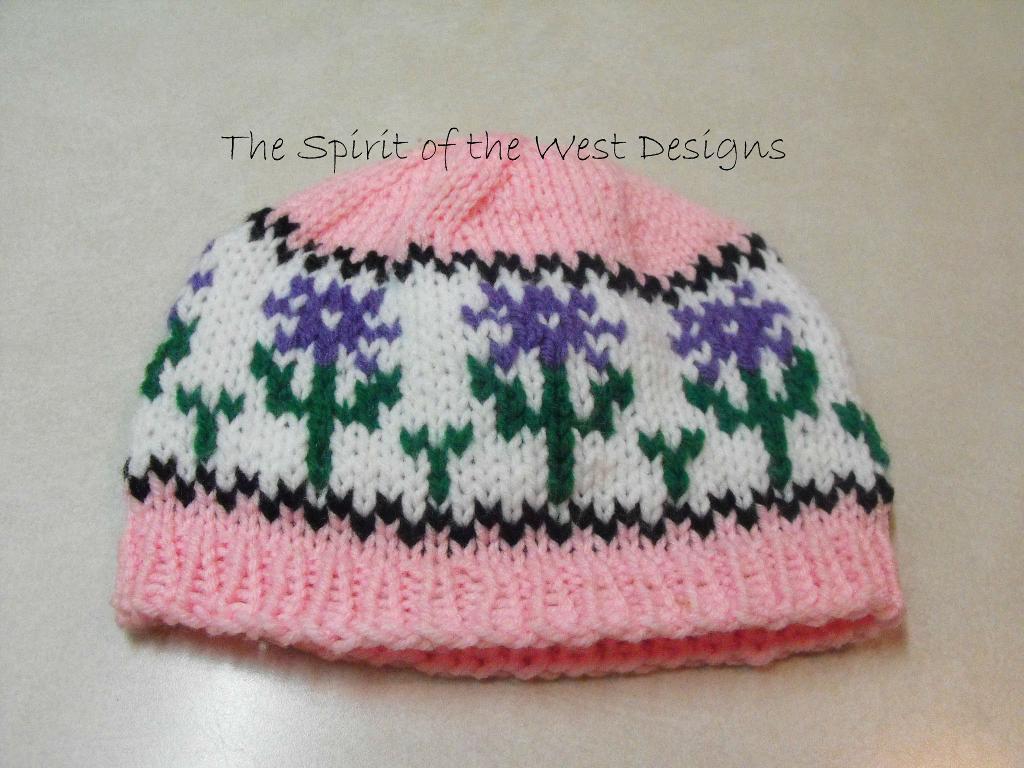 Photo via Ravenater
10. Showers Bring Flowers
Welcome spring babies with this cute little hat that uses a stranded colorwork technique. Those floats on the wrong side not only create the flowers, but they also provide a bit of extra warmth thanks to the overlapping strands.