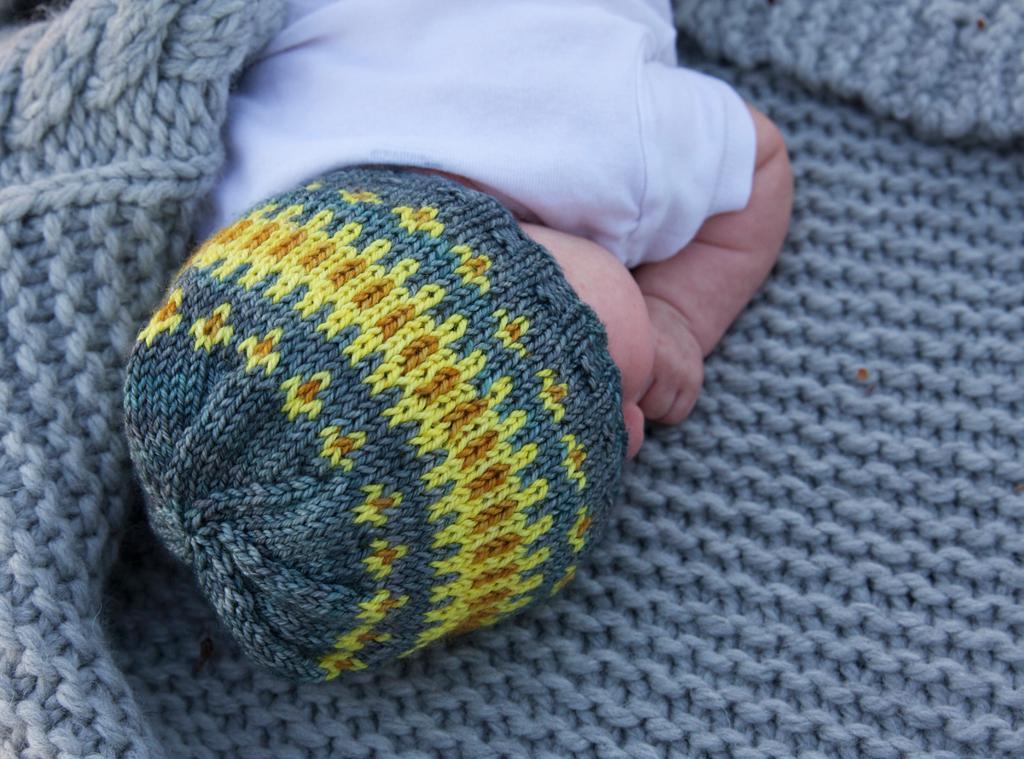 You can't go wrong with knitting baby hats. They don't use a lot of yarn so they're the perfect stash-buster, they're quick to knit and they're simple enough for newbie knitters. Keep reading for knitting patterns for baby hats.
1. One Hour Baby Toque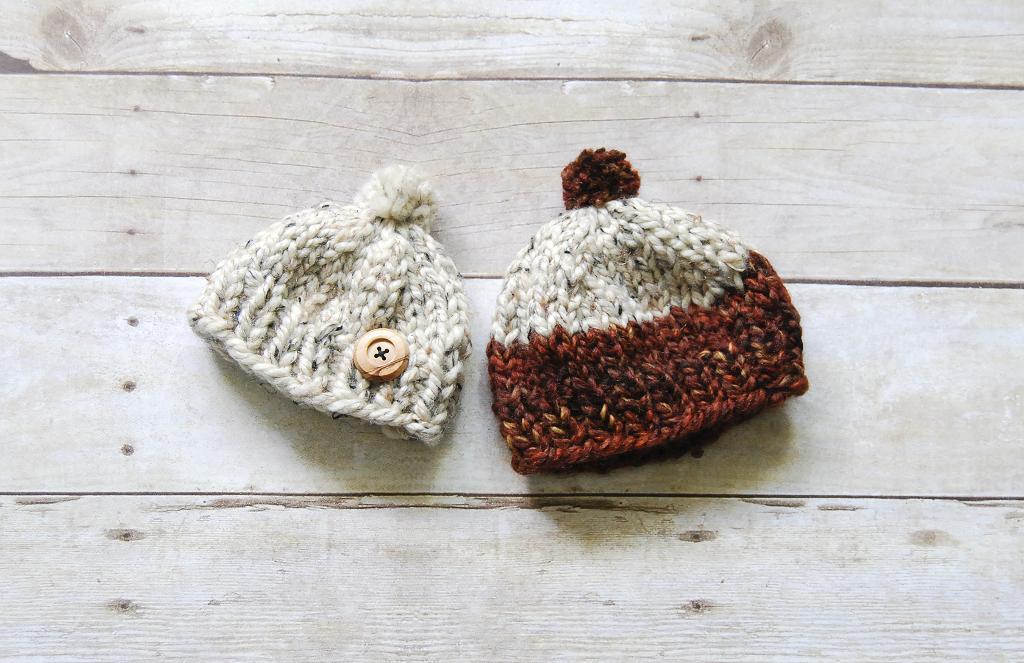 Super-bulky yarn and a simple design make this hat a seriously quick knit. Perfect for a last-minute baby shower gift, you can add buttons for embellishment or play around with color bocks to personalize it.
GET THE PATTERN
2. Color Play Hat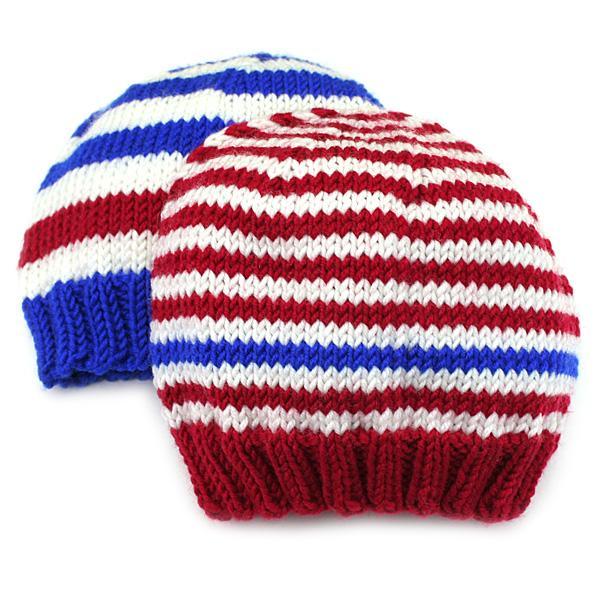 This basic pattern is begging to be customized. Get creative with color, whether you're knitting a monotone hat, creating small stripes or thick stripes. This is a great opportunity to use up your yarn scraps.
SHOP THE PATTERN
3. Big Pom Baby Beanie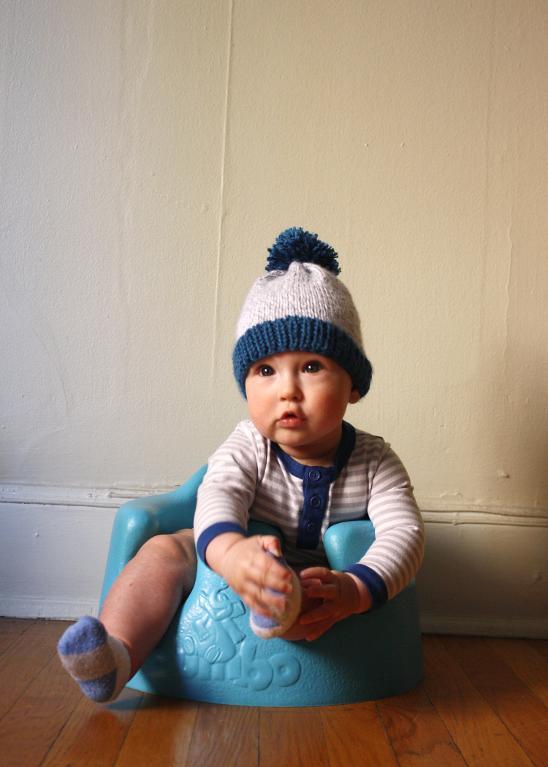 A pom pom adds even more cuteness to an already adorable baby. The pom pom is optional, of course, but it's the centerpiece of this simple design. The pattern is sized for babies 3-12 months old, so it's the perfect gift for baby showers or first birthdays.
GET THE PATTERN
4. Clayoquot Toque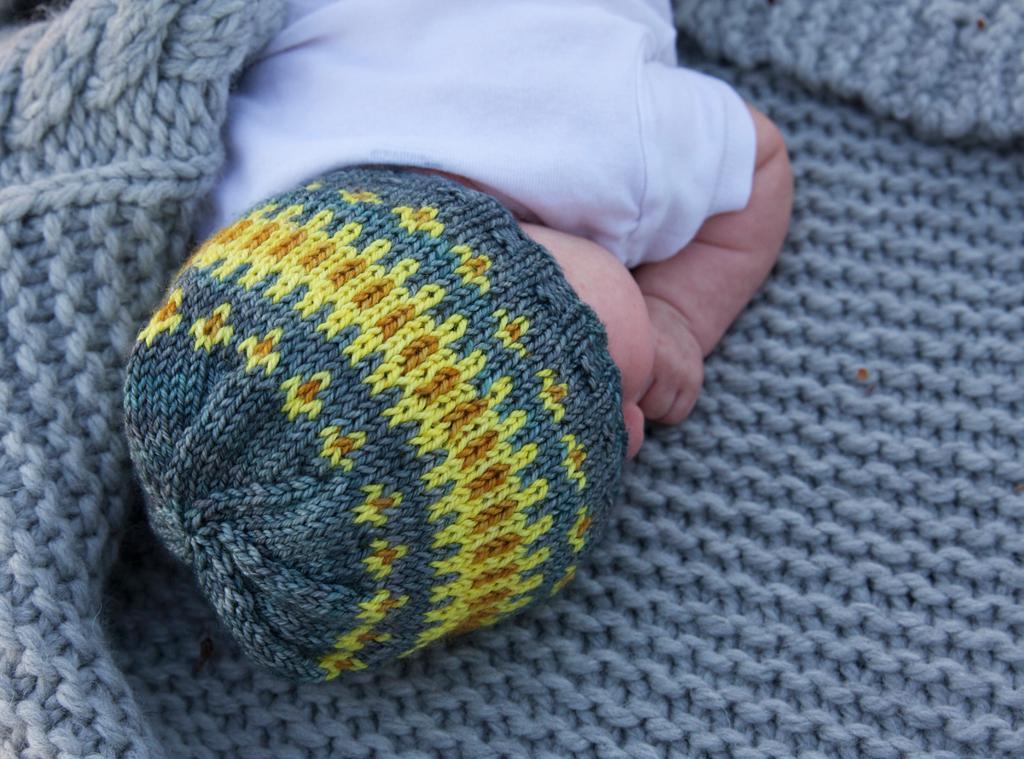 This hat is sized to fit anyone in the family from babies to adults, so you can make an entire matching set. Because the hat is so small, it's also a nice introduction to stranded colorwork or for experimenting with color.
GET THE PATTERN
5. Hugs and Kisses Preemie Hat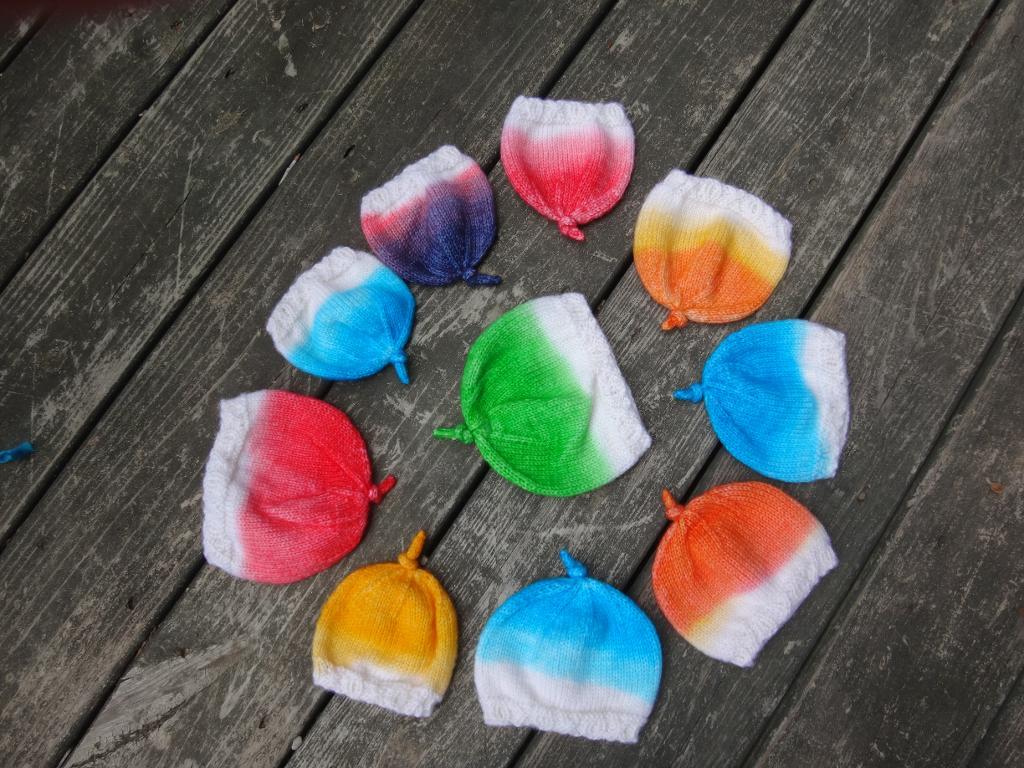 The designer created this pattern for her niece and nephew who were born early. She encourages knitters to make this hat pattern not just for preemies they know, but also to donate to local NICUs. Just be sure to check with the hospital regarding any fiber requirements first.
GET THE PATTERN
6. My Bohus Experiment Hat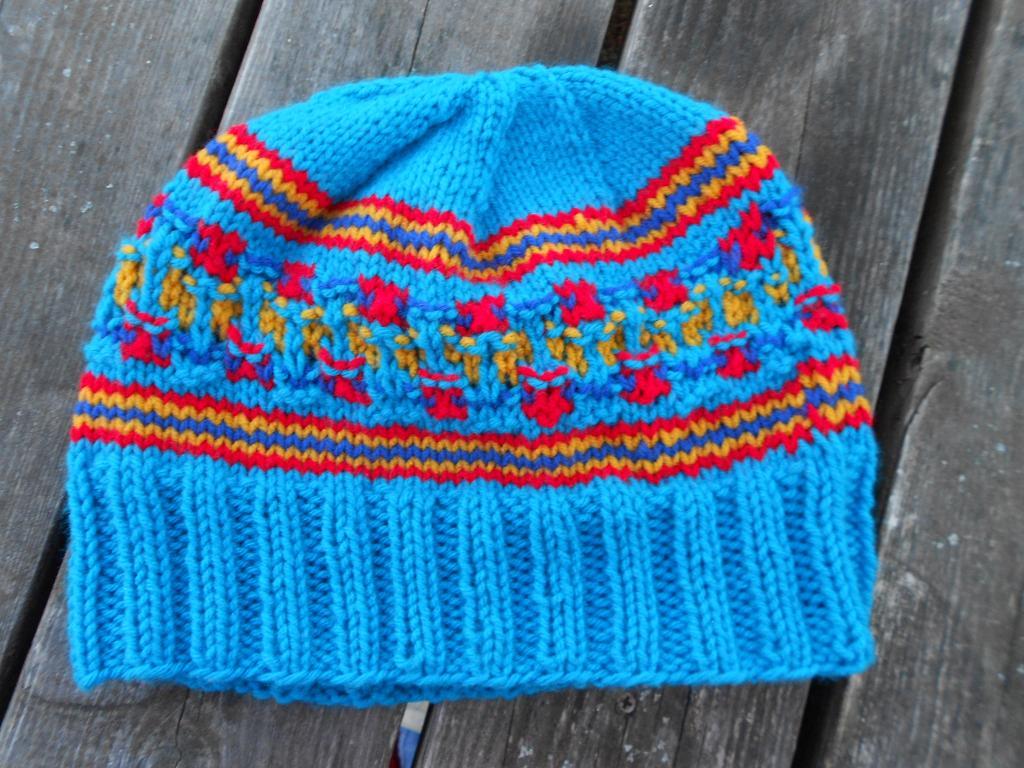 Bohus knitting is a beautiful colorwork technique, and this hat is the perfect time to try it. Try out different colors or just use the hat as a chance to try out the stranded colorwork and perfect those floats on the wrong side of the work.
GET THE PATTERN
7. My Little Baby Newborn Pattern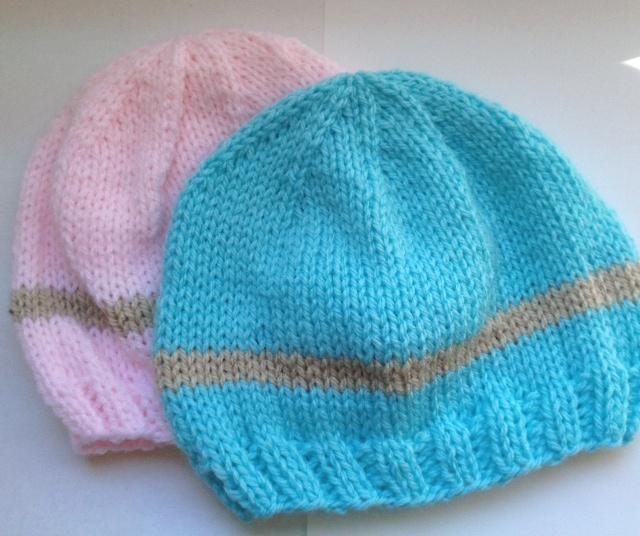 Here's another simple design that's full of customization options. There are instructions for both straight needles and double-pointed needles, so don't worry if you're new to knitting in the round.
SHOP THE PATTERN
8. Maile Beanie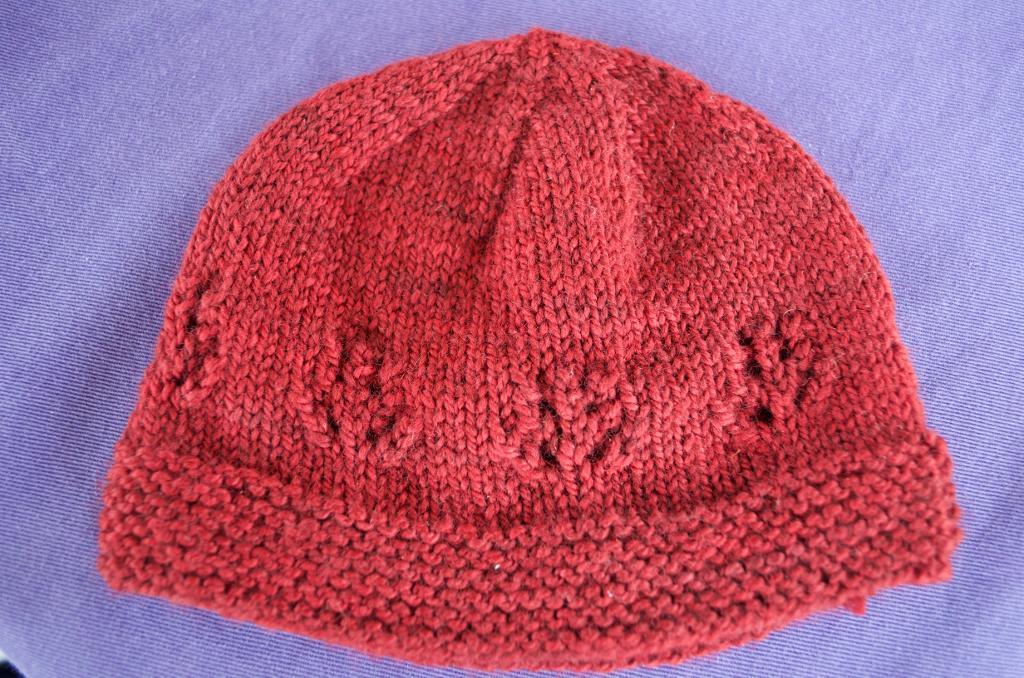 A simple lace pattern gives this beanie a sweet stylem and it's great for practicing those yarn overs. If you're making the hat for a boy, you can easily omit the lace and keep that nice garter stitch brim.
GET THE PATTERN