A few years ago, before boot cuff patterns were all the rage, I knitted a pair of legwarmers to peek out from the top of my boots. I wore the legwarmer-boot combination for just one day and immediately regretted it. Things were way too toasty and bulky in there. Thank goodness for the handy boot cuff pattern that gives our boots that extra awesomeness without making our ankles sweaty! (I know. Ew.)
Bluprint is overflowing with boot cuff knitting pattern, and it's no surprise. These small accessories are quick to knit, often use scrap yarn and cane kick your wardrobe up a notch.
Here are just a few of our favorite knitted boot cuff patterns, along with a few styling ideas to change up your look.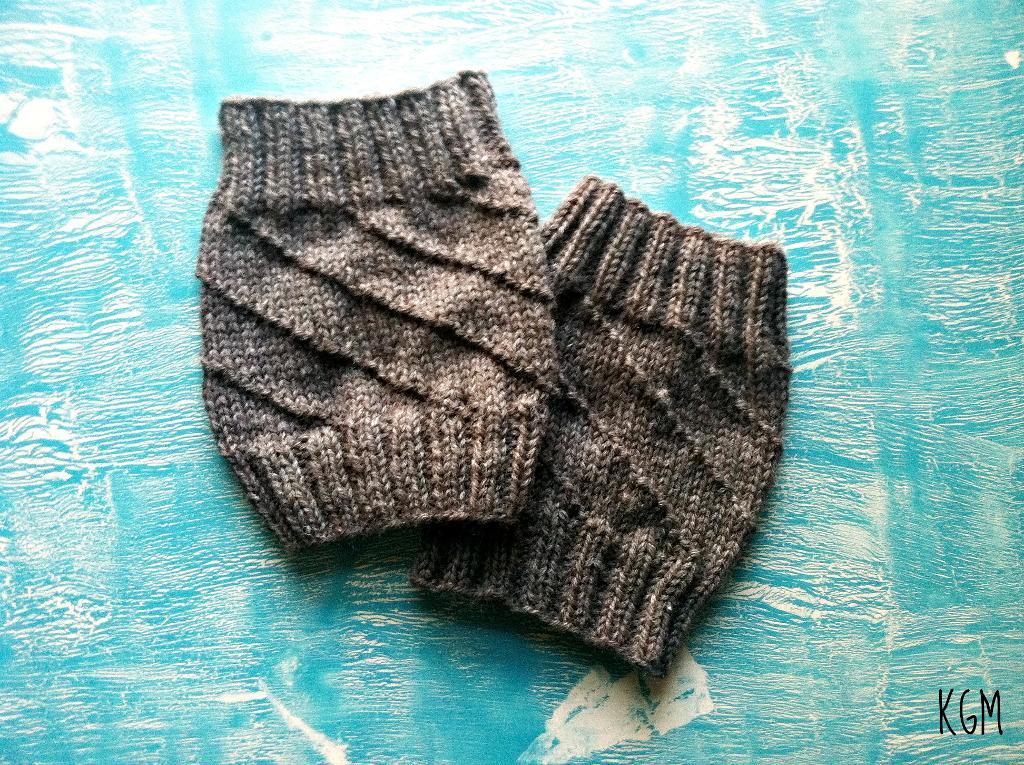 Photo via Codi Booher
1. Hurricane boot cuffs
So many reasons to love these. The design is so pretty that you'll want to be sure to show it off above the boot. Better yet, why not pair them with ankle boots to show off even more of the cuff? The pattern is free, so go ahead and add it to your Bluprint cart now. You'll have a brand new pair of boot cuffs in no time. (I already printed the pattern for myself!)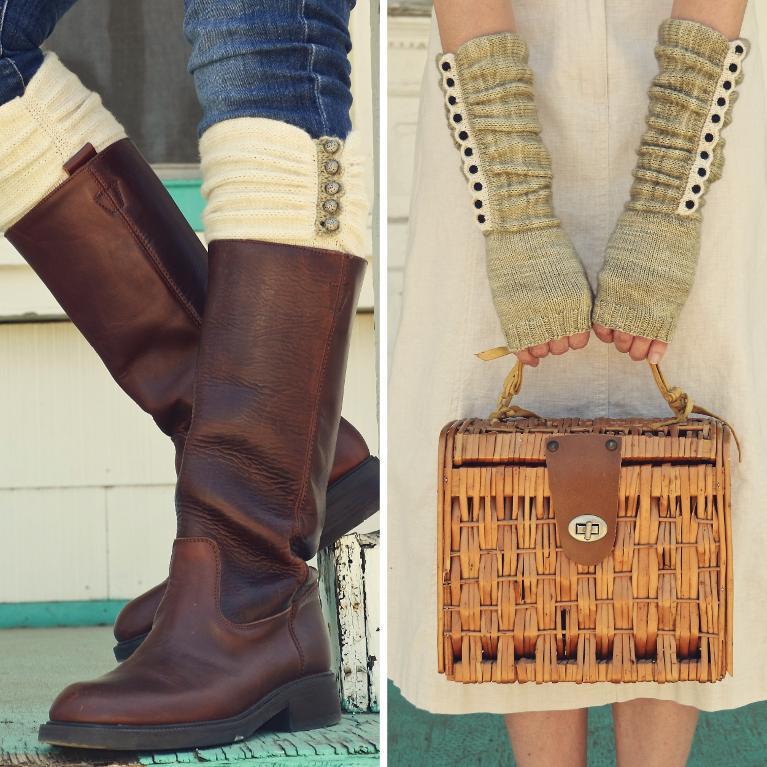 Photo via Pam Powers Knits
2. Austin boot liners
I always feel frumpy and terribly unstylish in winter outerwear, but I think this cuff-and-glove pattern might be the answer to all my problems. These ruched boot cuffs have to-die-for matching fingerless gloves. Knit the boot liner/glove combo in a color that complements your favorite winter coat and you'll look stylish in even the yuckiest cold weather. The pattern even includes instructions for tall tapered and short non-shaped boot cuffs so that you can wear them with any style boot you own.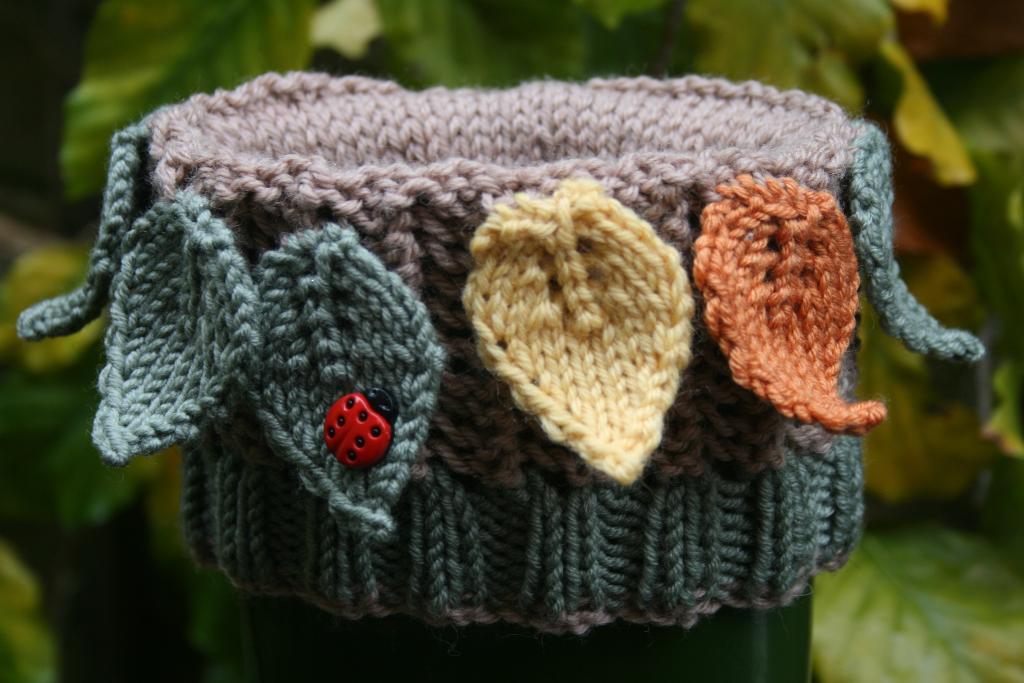 Photo via Sylvia Leake
3. Leafy boot cuffs
This one's for all you knitters who like a lot of embellishment. Too many leaves for you? You also have the option of just including two or three leaves clustered together on the side of the cuff; you'll just need basic shaping skills to knit the leaves. Don't you love how the cuff edge folds down over the boot?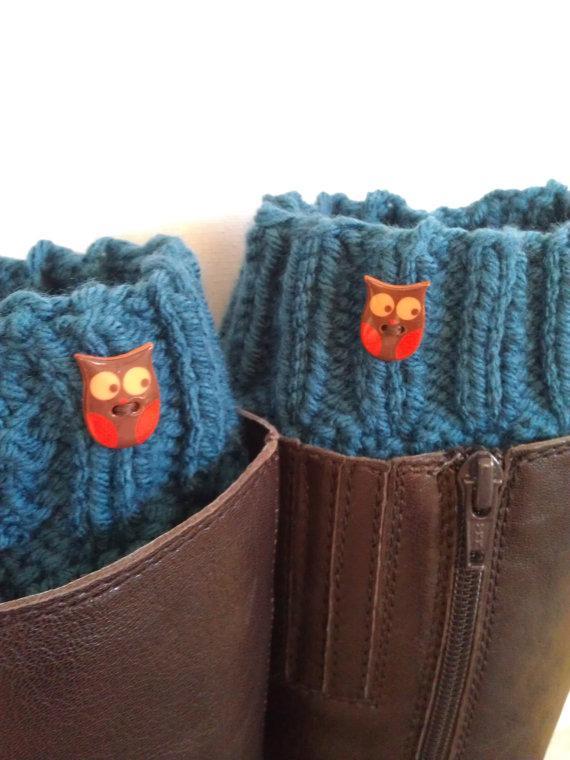 Photo via Domestikatie
4. Owl-embellished boot cuffs
These cuffs prove that a simple ribbing can go a long way when you embellish it with a simple little owl. If you don't have time to run to the craft store, dig through your button collection and swap the owls for something you already have.
Another great thing about this pattern is that it has two sizes — medium and large — so you don't have to worry about making any adjustments.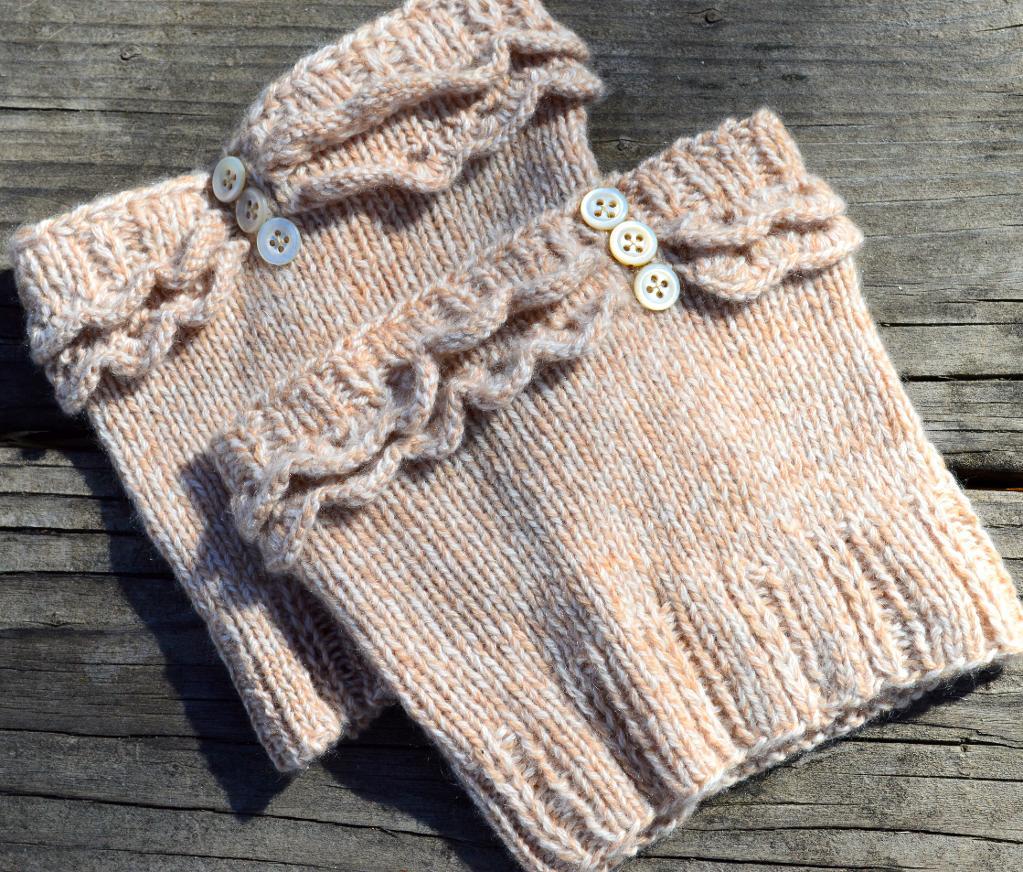 Photo via Heidi Hennessy
5. Julia boot cuffs
Ruffles and buttons? Oh, yes. And designer Heidi Hennessy knit hers in a sport-weight cashmere, which makes me covet them even more. It's so rare that something is both cozy and stylish at the same time!
Photo via ALFranceDesigns
7. Cabled boot cuff
If you already have some experience knitting cables, these cuffs will be a breeze. Haven't tried cables yet? These are a perfect introduction for first-time cable knitters! The cable only comes into play at the top, so it's just a small detail to learn instead of a whole project. Plus, it's always better to practice a new skill on a small project first!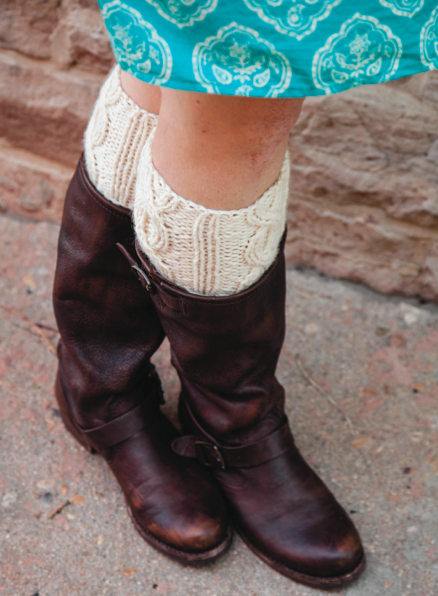 8. Quickest-ever knitted boot cuffs
These boot cuffs were designed by Bluprint's resident knitting expert, Stefanie Japel, to only take one hour to work up. Even with the cabled detail, they'll come together in no time.