There are plenty of ways to add texture to our knitting, whether it's a simple pattern like seed stitch or a pretty cable. But one texture that always seems to stand out in a crowd is the knitted braid.
Knit braids can be created in so many ways. The appear in cables, of course, but they can also be made by knitting i-cords and braiding them by hand. You might also see knit braids pop up in color work.
Check out a few different types of braids in these texture-filled designs.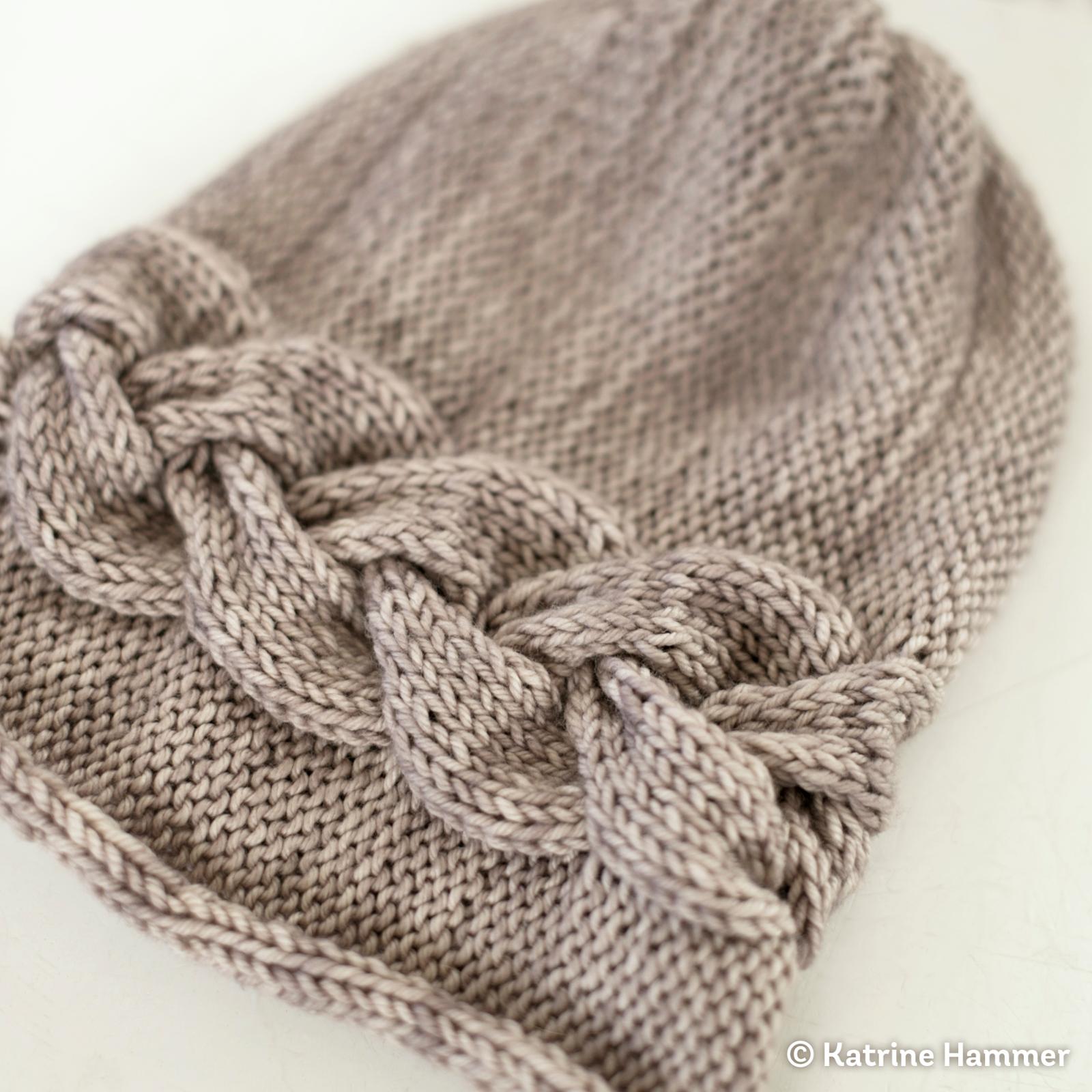 Photo via Katrine H. Designs
1. Sideways Braid Beanie
Here's another example where the braid is knit side to side. This braid looks like several pieces of knit fabric braided together by hand, but it's actually just a giant cable that criss-crosses. If you know how to knit a cable, you'll have no problems with this beauty.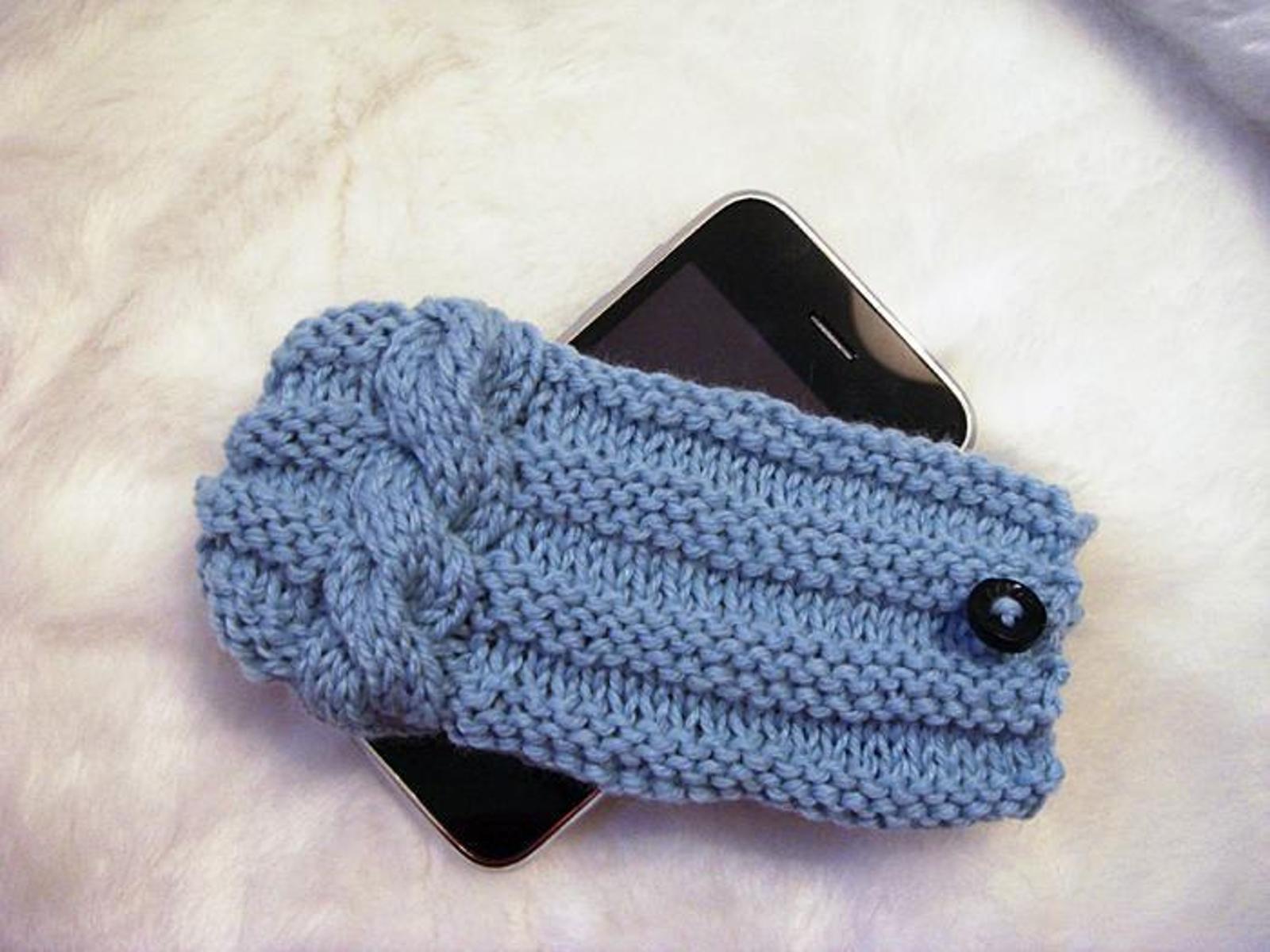 Photo via Naonu
2. iPhone Braid Cover
Sometimes a braid can add that little something extra to make a pattern really special. This braid stretches around the bottom of a smartphone case, adding texture and a little extra durability.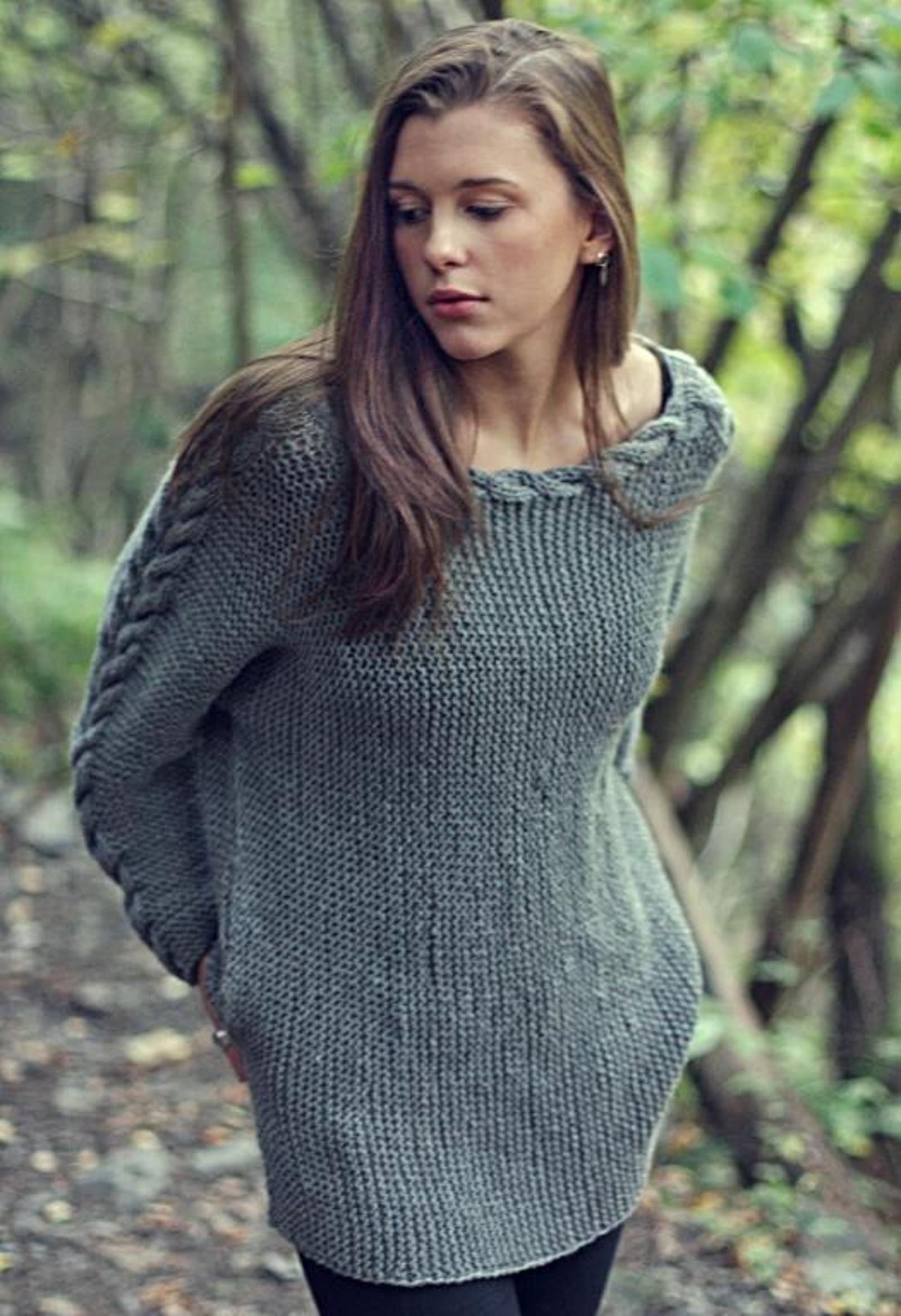 Photo via Katrine H Designs
3. River Braid Sweater
This sweater features a beautiful braid-like double cable that runs up one sleeve, splits for the neckline, then rejoins to go down the other sleeve. The sweater is knit sideways from cuff to cuff, so you'll quickly memorize the pattern to create the braid.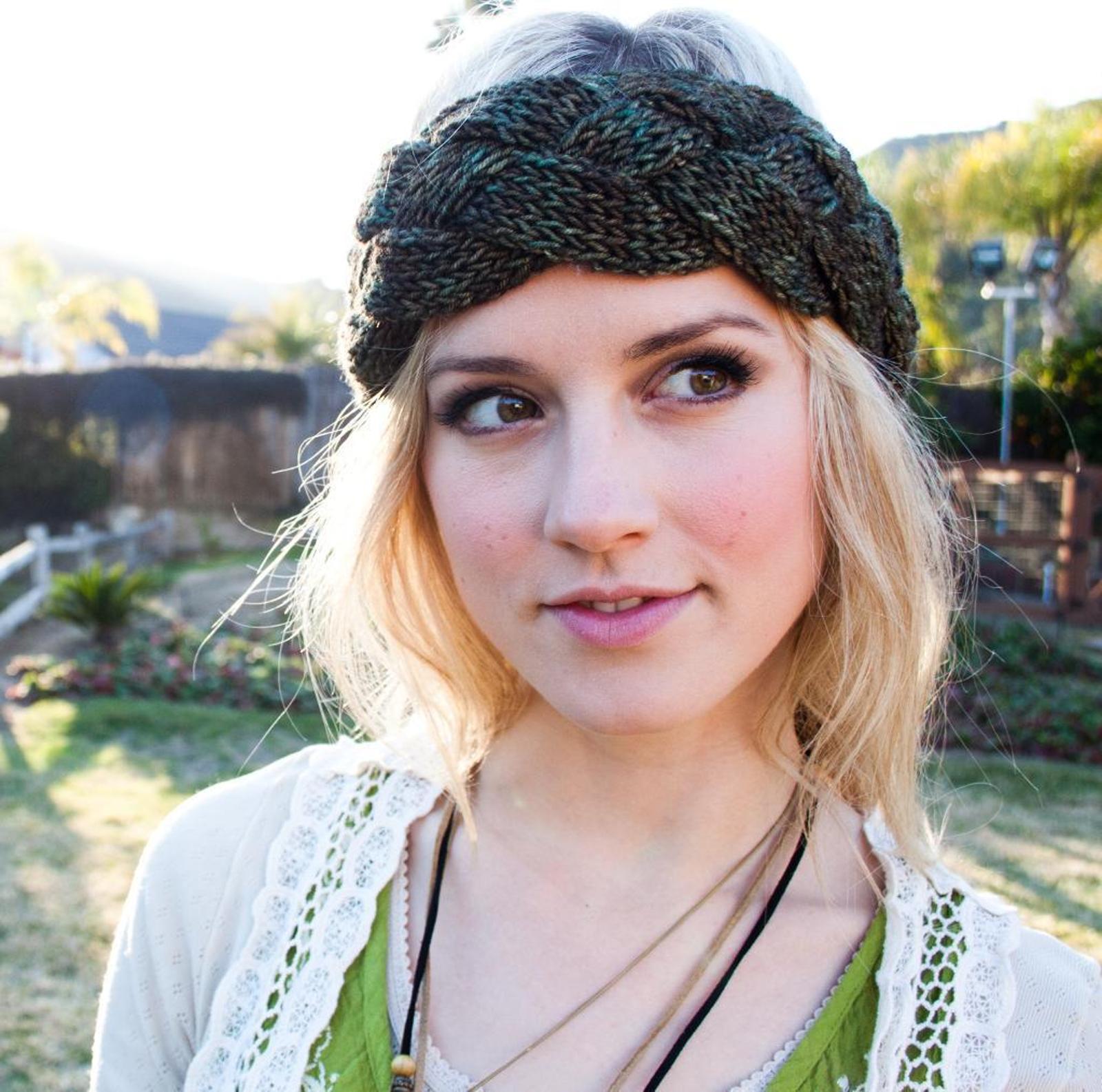 Photo via McLaughlin Designs Pattern Store
4. Endless Braid Head Wrap Ear Warmer
There are two versions of this head wrap: a thick winter version and a light summer version. Both versions feature the endless braid, which is constructed so that it appears to be infinite with no beginning or end.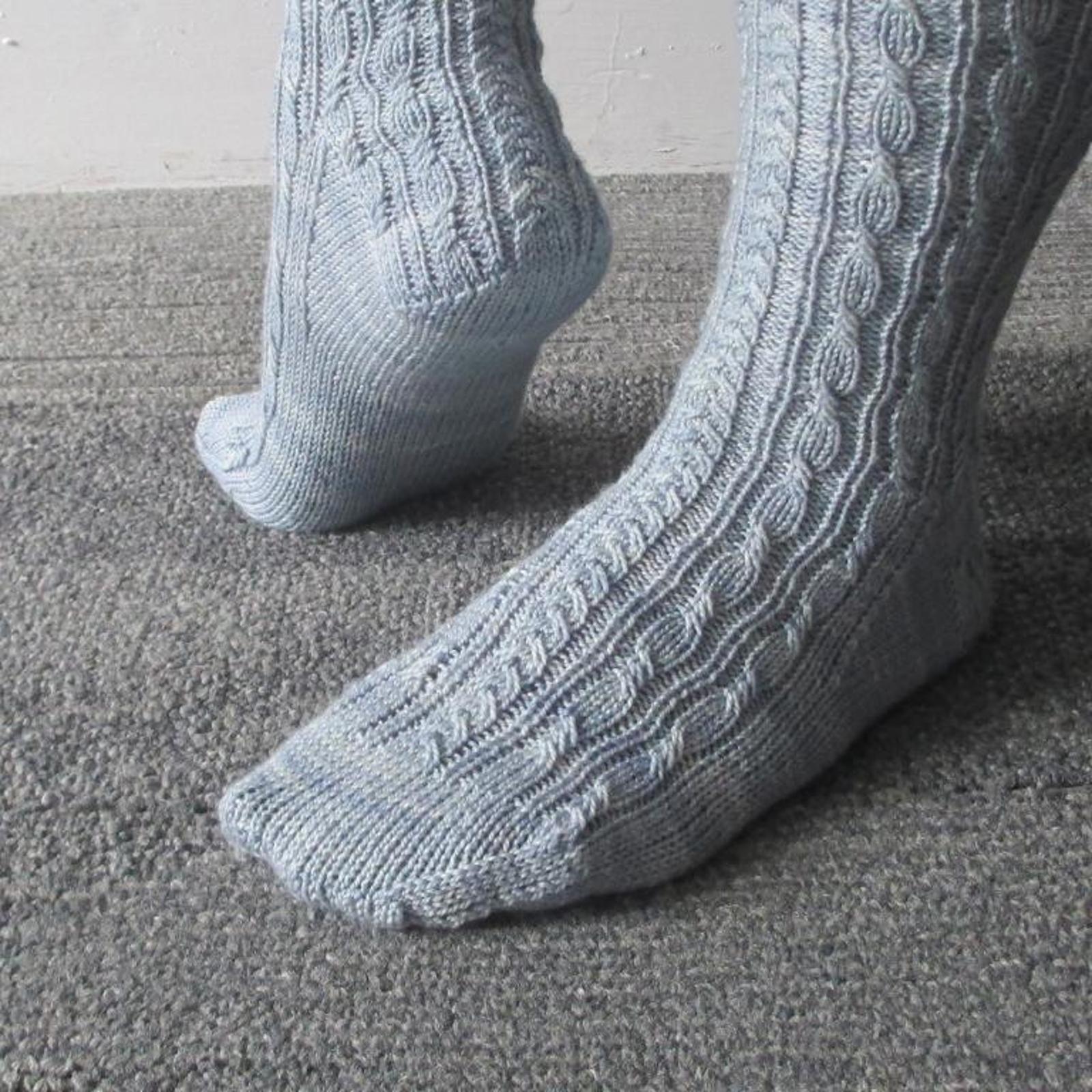 Photo via Knits & Prints
5. Twists & Braids Socks
There's lots of twisting and turning going on in these socks. Look carefully and among those fab twists you'll see a braid running up and down the sock to add even more texture. The braid may not be super obvious when you're knitting, but once the wearer dons the socks, the textures will stretch out and become more visible.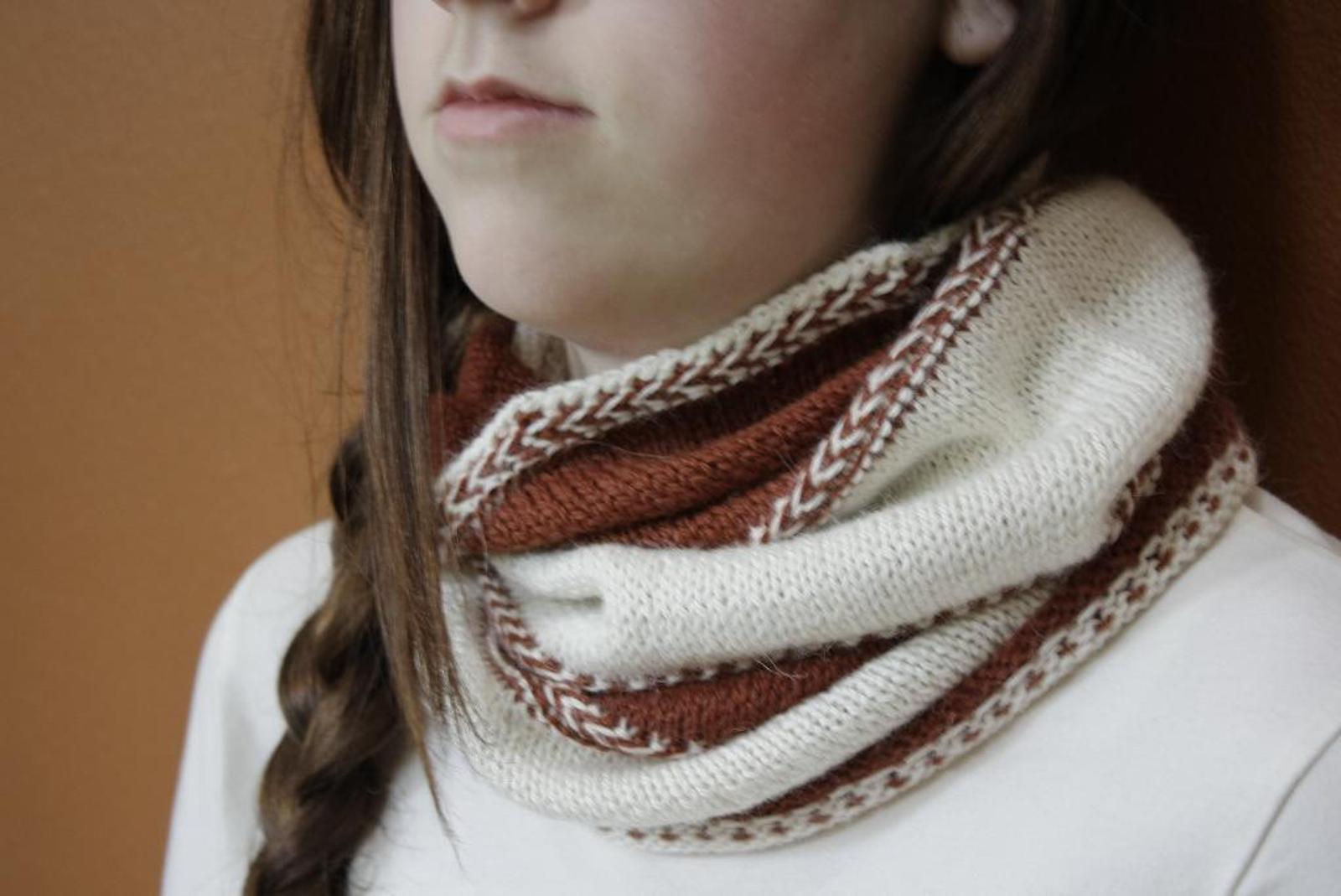 Photo via Lisa Ellis Designs
6. Baltic Braid Striped Cowl
Not all braids require cabling or actual braiding. These braids are created using simple colorwork that helps transition from one color to the next in this striped pattern. This is a great way to practice colorwork if you're new to the technique.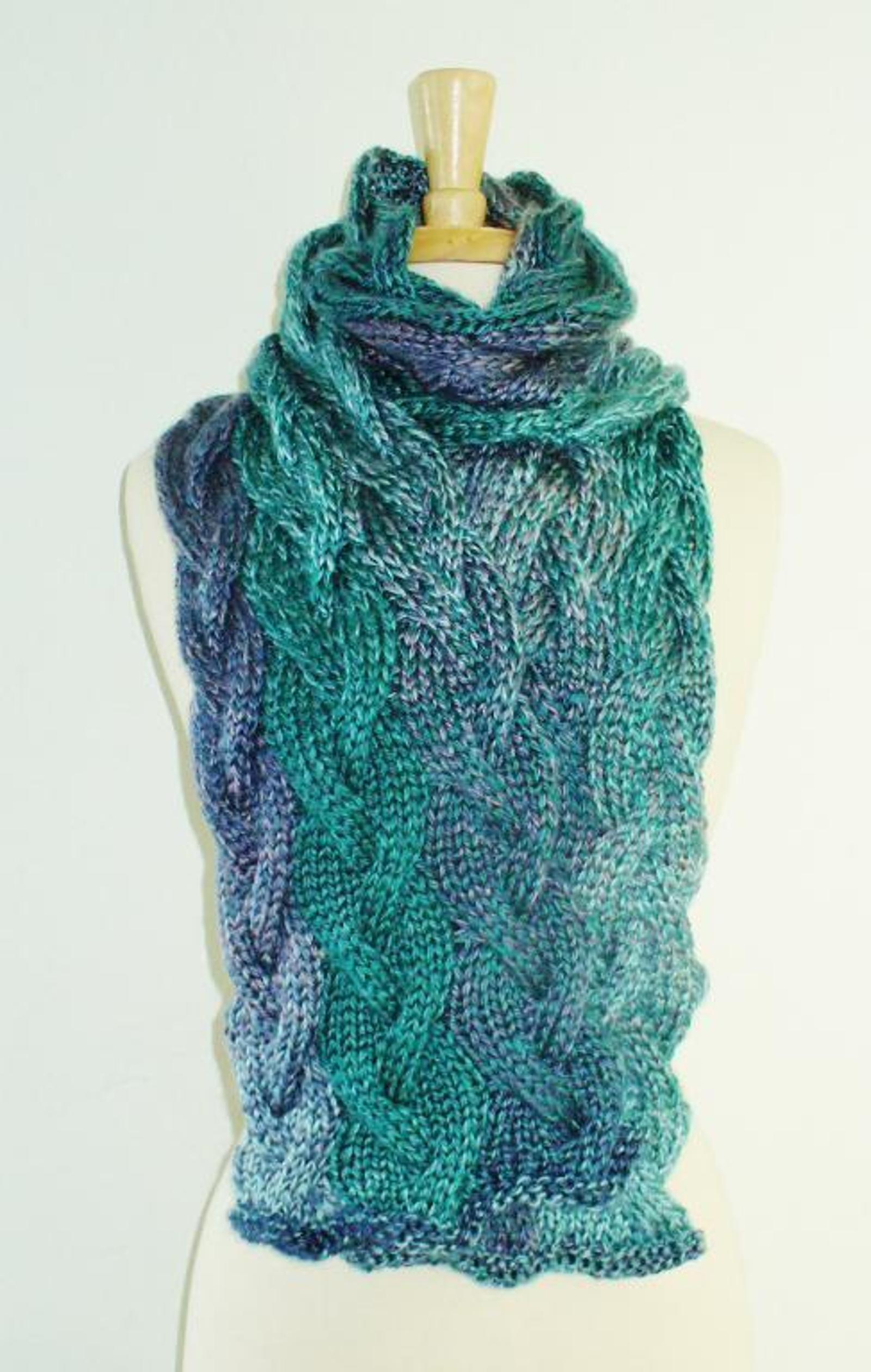 Photo via Patty's Knits
7. Allison's Braids
The designer named this pattern for her kindergarten classmate, Allison, who always wore her hair in thick, beautiful braids. The project is worked in three separate segments, and the braids are stitched using a cable pattern.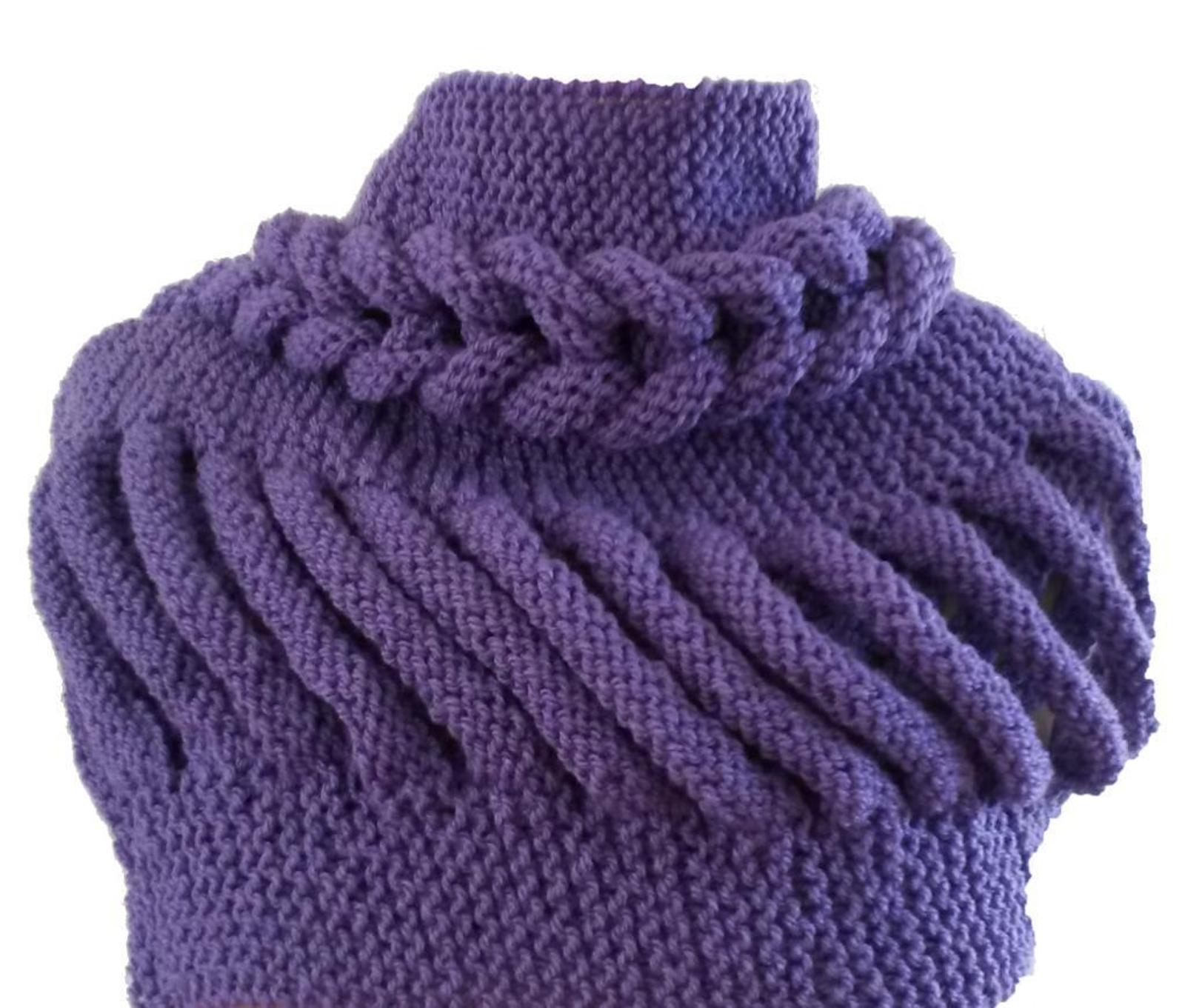 Photo via Giezen Luxury Knitting
8. Cowl with Braid Ladder
There are many interesting textures at play here in this accessory. You can wear this as a cowl, or you can wear it as a shawl. The braid wraps all the way around the cowl, adding texture that creates a modern look.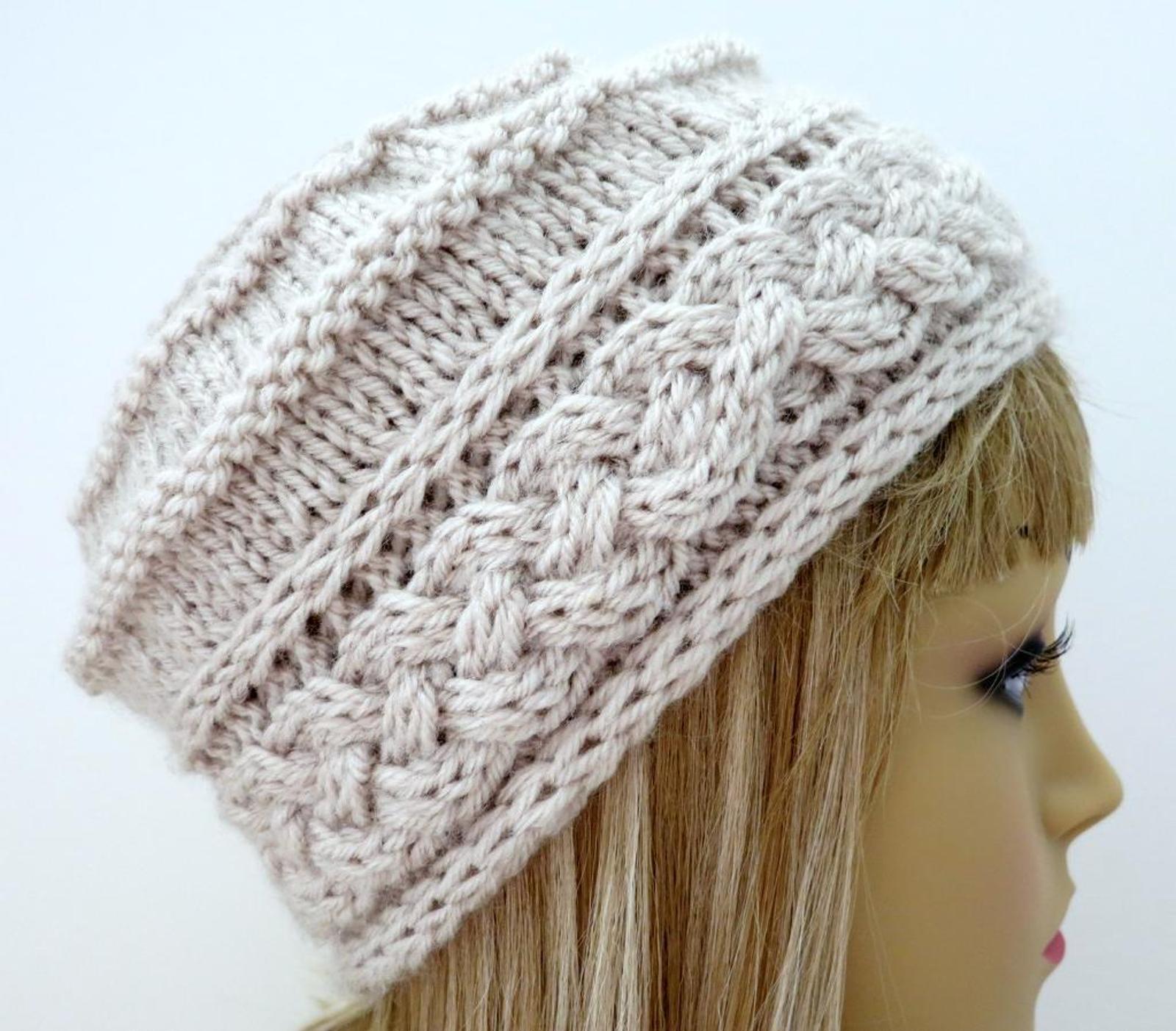 Photo via CarolinaGal's Pattern Store
9. Lara Hat
Designer CarolinaGal isn't shy about her love of braids. She thinks braids add a touch of class and sophistication, and we couldn't agree more! This pattern has two options: a hat or a headband.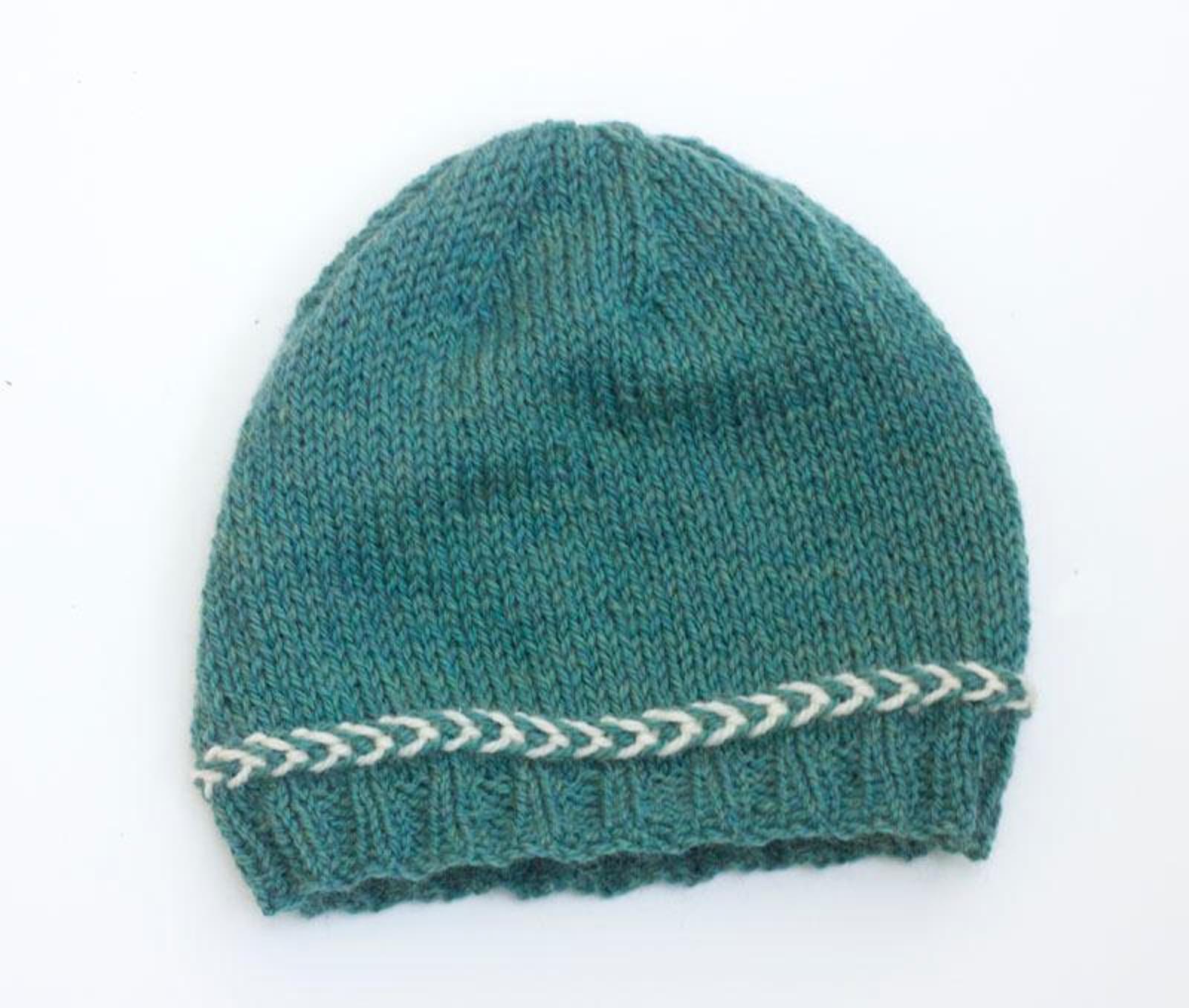 Photo via Black Iris
10. Latvian Braid Knit Hat
This hat uses a totally unique technique called a Latvian braid. While this technique might look intimidating at first, it's actually very simple! Give it a try in this pattern.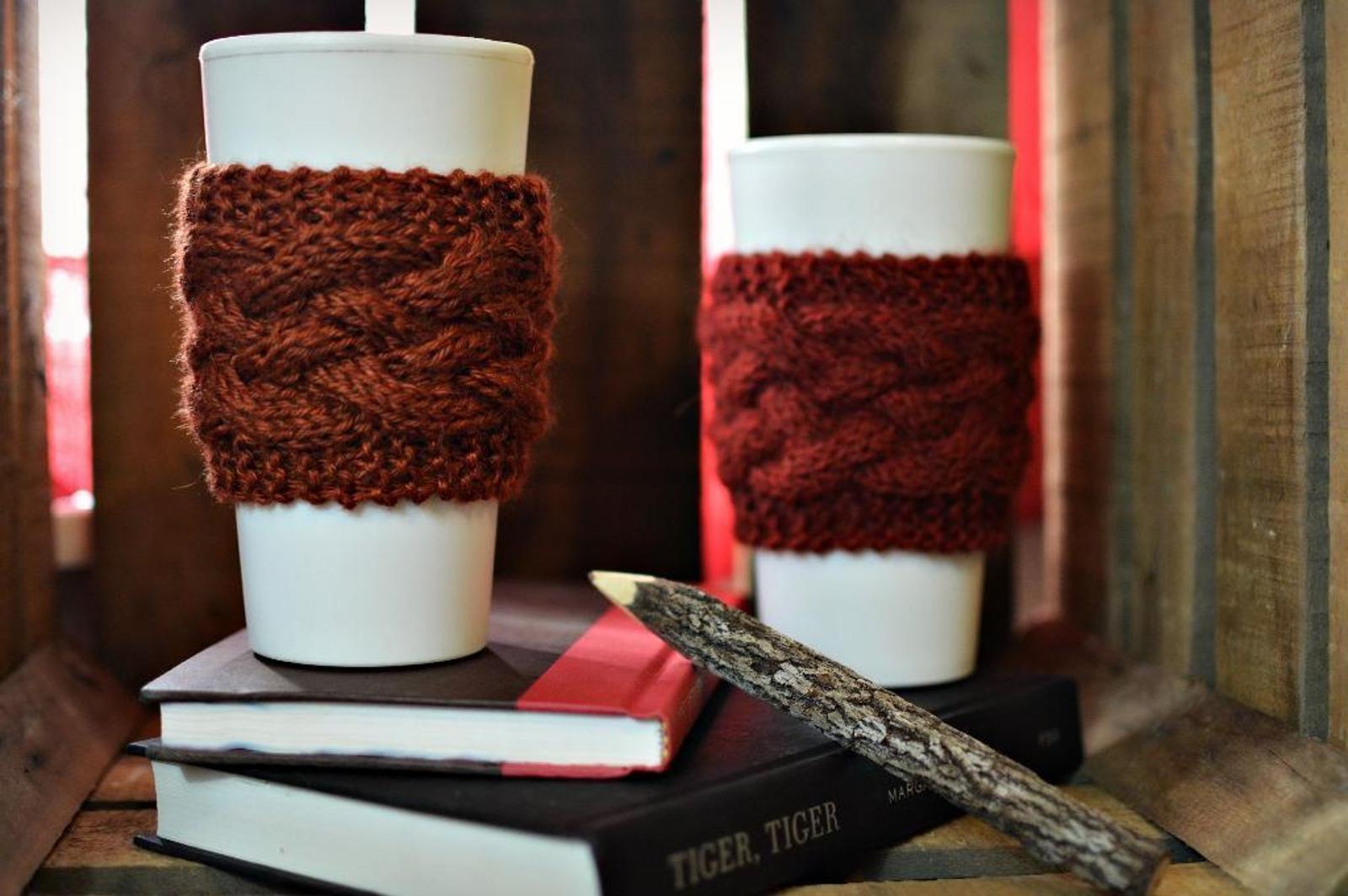 Photo via Knit Grit
11. The Braid Seamless Coffee Cozy
Whether you're an experienced cable knitter or brand new to the technique, this pattern is a great way to show off those pretty twists. The small size of this project is perfect for beginner cable knitters, since you're repeating the same stitch patterns over and over again without interruption.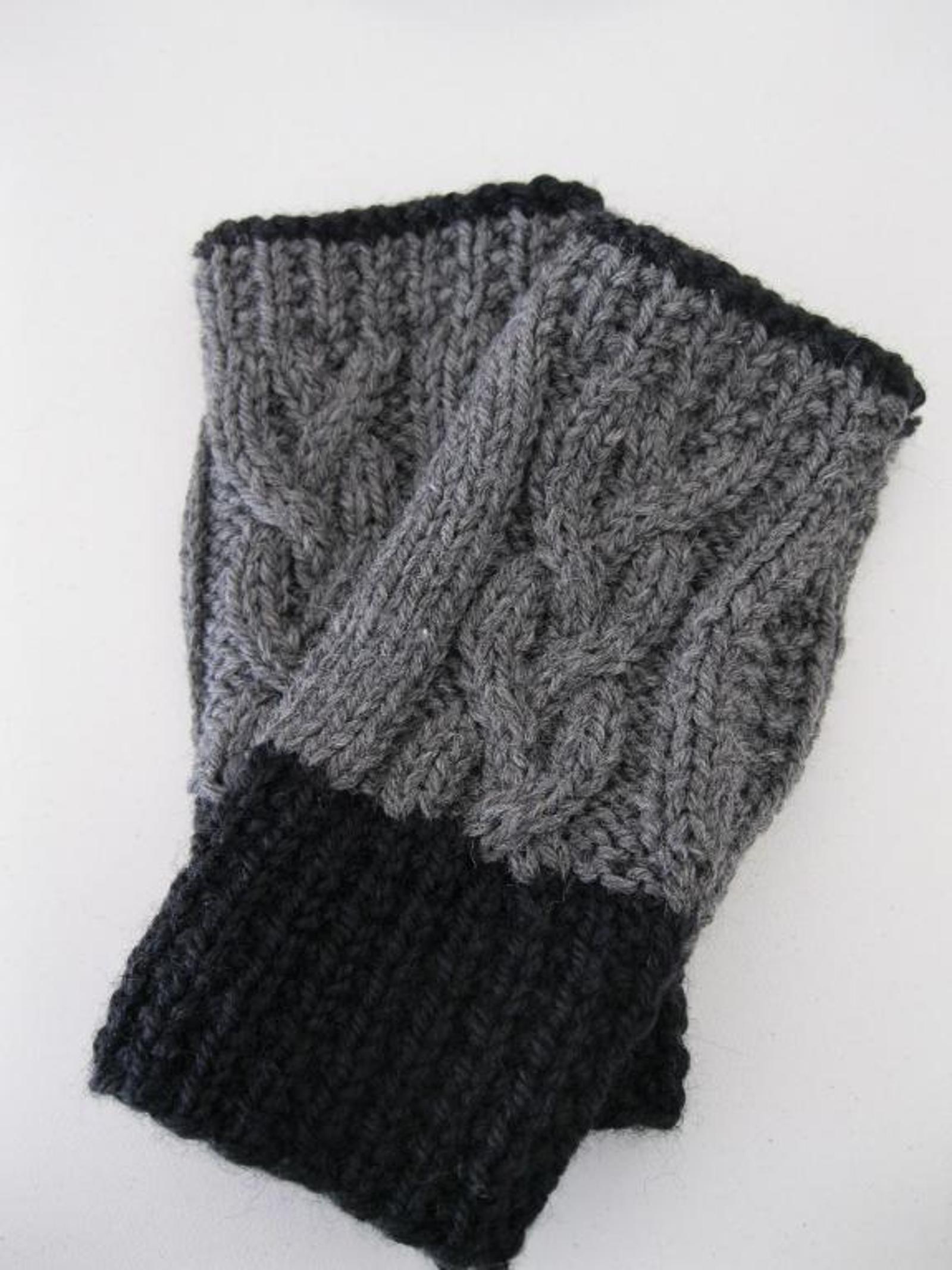 Photo via Moon Hollow Knitting
12. Moon Hollow Braid Cable Fingerless Gloves
Don't be shy about your braiding skills. Display those braids right on top of your hands where everyone can see them. These fingerless gloves feature some lovely twists and turns that will look beautiful and feel cozy.