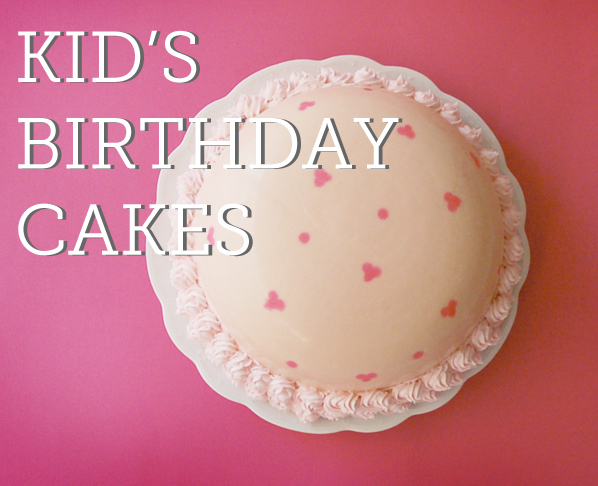 Photo via Meringue Bake Shop
When looking back at childhood birthdays, it seems that the memories that remain the strongest are those of the cake. Here's a collection of festive stunners that are bound to make wishes come true and create birthday memories for years to come.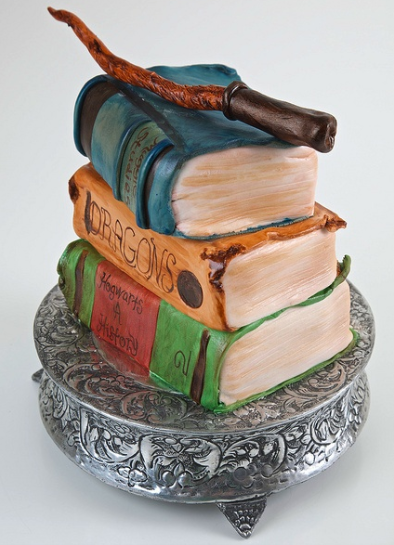 Photo via Artisan Cake Company
Harry Potter Themed Cake: Does your favorite wannabe wizard have a birthday coming up? This cake would make any Hogwarts student happy: a stack of books of spells and other fancifull stuff, created by layering cakes covered with fondant and hand-brushed for an antique look. For a fantastic finishing effect, follow the example of Artisan Cake Company and top it with a gnarled "wand" created using hand-painted fondant.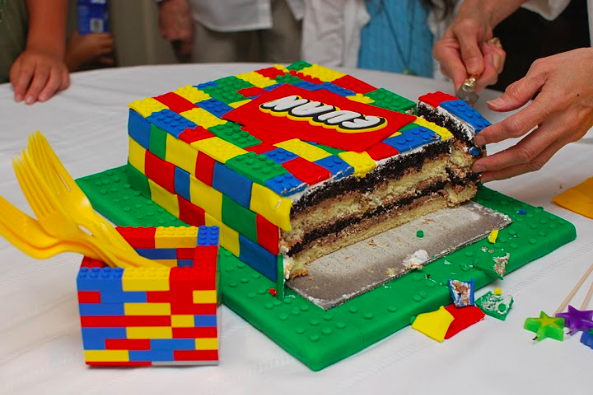 Photo via Zakkalife
Legos Cake: It's a fact: kids love Legos. Although a trip to Legoland might not be feasible, a Lego-themed cake is certainly within reach. The colorful blocks are easy to recreate in cake form by cutting out rectangles of colored fondant and garnishing them with flat circles for that signature Lego look. Extra cute if you decorate the base for the cake, too!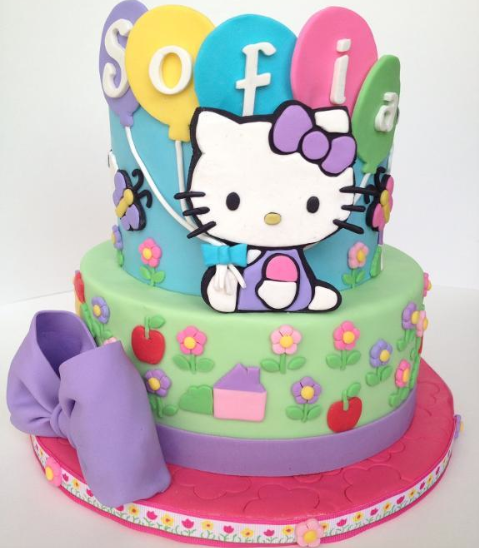 Photo via Bluprint member Irina Salazar
Hello Kitty Cake: For the girly girl, there's only one cat in town: Hello Kitty! The simple forms of the character's body and face make it easy to re-create using rolled fondant or modeling chocolate; you can keep it as simple as you'd like, with a cutout of the character's face applied to the side of a cake. To take it to the next level, follow the example of the cake pictured above, which features a festive scene of Hello Kitty surrounded by flowers, balloons, and other sweet decorative motifs, all created using fondant and modeling chocolate.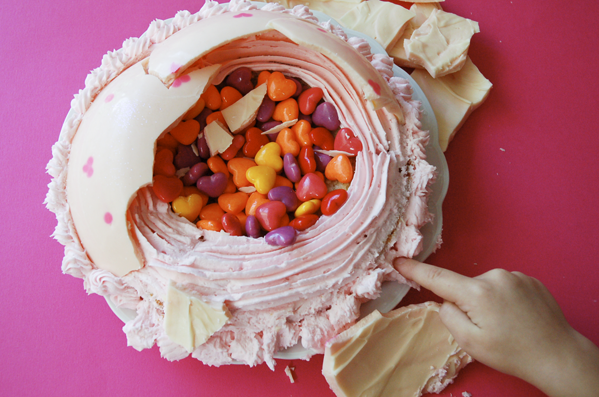 Photo via Meringue Bake Shop
Smash Cake: Snap! Crackle! Pop! But not with cereal, with cake! There's a great amount of satisfaction to be had when kids smash into "Smash Cake", cleverly constructed to have a delicate top which, when cracked open, reveals a bed of candy and frosting. A guaranteed kid-pleaser!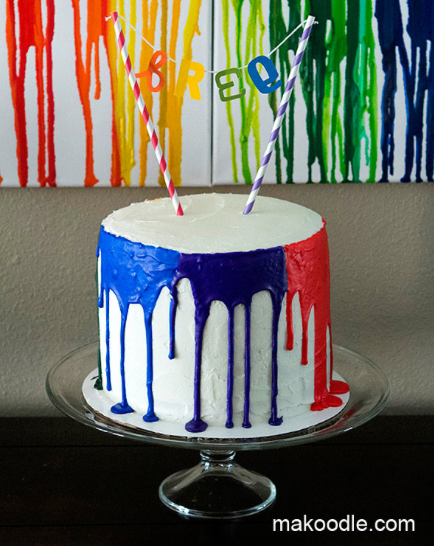 Photo via Makoodle
Rainbow "Paint" Cake: For a party with an art theme, this is the perfect master-piece of cake to serve! The cake pictured not only features layers of rainbow-colored cake inside, making for an extraordinary interior, but has a cleverly decorated exterior too. White buttercream frosting is jazzed up with colored glaze, applied in sections so that the colors don't bleed together.

Photo via Bluprint instructor Joshua John Russell
Candy Cake: Cake plus candy equal guaranteed sweetness! This cake delivers delight in volumes, with layers of decadent cake festooned with rainbow sprinkles, rows of candies, and even a row of cupcakes lining the edge. Talk about a birthday wish come true!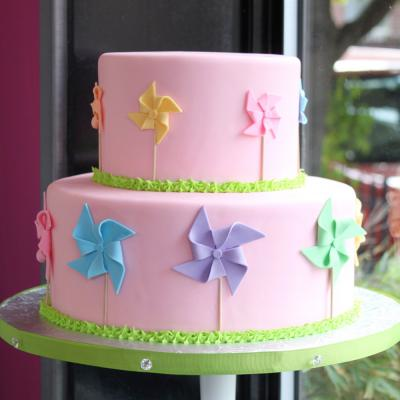 Photo via Whipped Bakeshop
Pinwheel Cake: Looking for a cake that expresses the jubilance of the first buds of spring? Look no further than this sweet Pinwheel cake. This beautiful effect was attained by covering a cake with fondant, piping the edges with a star tip, and garnishing with pretty "pinwheels" made of more fondant, cleverly folded.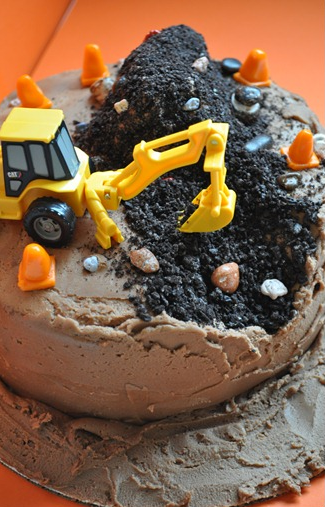 Photo via Fredellicious
Construction Site Cake: Kids (especially young boys!) just love to get dirty. Well, this cake may look like a messy construction scene, but the taste is all delicious! Crumbled cookies and rock-shaped chocolates give it a torn-up look, accentuated by a toy crane and safety cones made of hand-molded fondant. This cake gets extra adorable points for having a diagonal construction-tape pattern on the inside (full tutorial can be found here).
For help with sculpting a beautiful children's birthday cake, check out the online Bluprint class Basic Cake Sculpting. You might also enjoy seeing first birthday cakes, cat cakes and dog cakes!