If you're one of the many crocheters who hates sewing motifs together, these patterns are for you! These join-as-you-go (or JAYGO) patterns come together as you create the motifs, so there's no sewing at the ends. It's one of the most popular crochet hacks.
You can use this technique on almost any motif-based crochet pattern, but it's easiest to learn from a patterns designed with JAYGO in mind.
Learn to join as you go with these motif-based patterns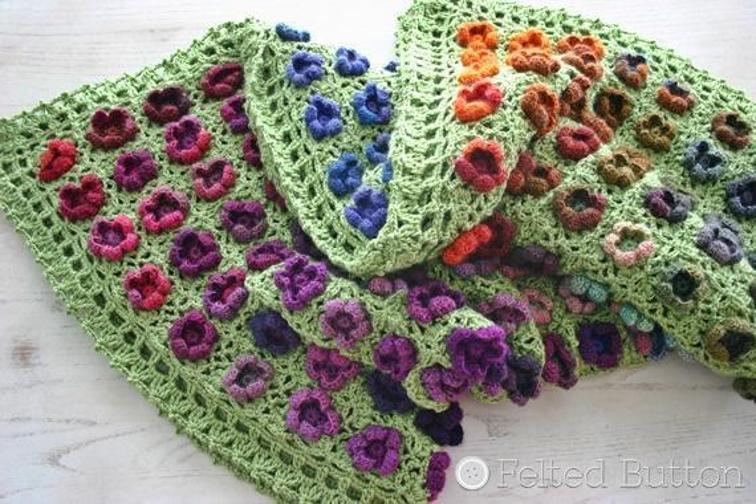 Photo via Susan Carlson
1. Monet's Garden Throw
Ashley Little named this pattern one of the 12 Best Crochet Throw Blanket Patterns and it's easy to see why! The stunning array of colors creates a crochet blanket that truly does look like an impressionist garden. Each square is only 3″, and a lot of them make up the blanket, so crocheting them as you go saves a ton of time.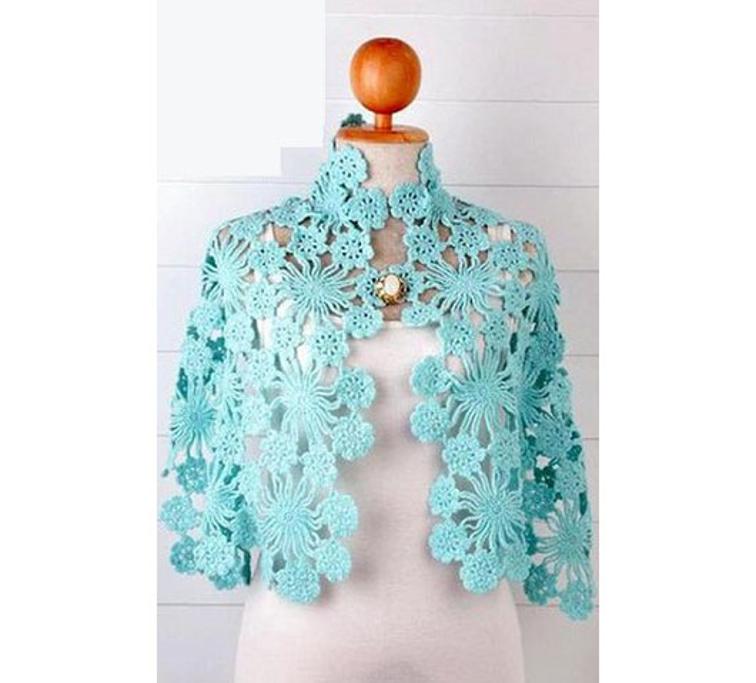 Photo via CK
2. Crochet Wedding Shawl
This floral crochet shawl is delicate enough to wear to a wedding. Make it in white and even the bride could wear this stole! The motifs are original, with a lacy floral center accented by additional small flowers around each one. They are joined as you go for seamless construction.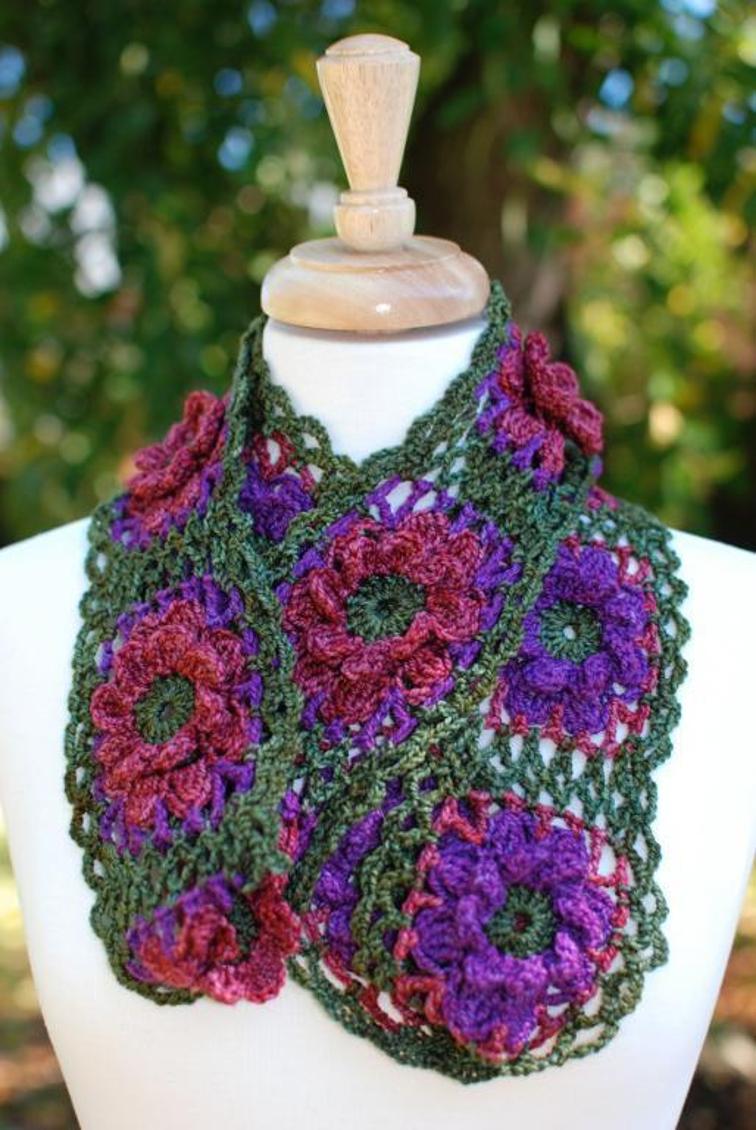 Photo via Edie Eckman
3. Fall Flowers Cowl
This crochet cowl is actually two separate patterns for individual cowls that can be worn together or separately. It's a unique design approach that's accented by using JAYGO to attach each large square to the next so that you don't have any work to do at the end except weaving in the last ends.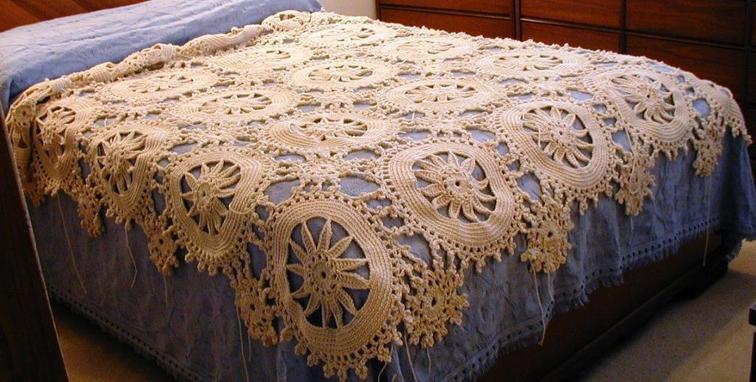 Photo via Skerin Knitting and Crocheting
4. Flower Circles Blanket
This crochet blanket pattern is special in that it doesn't have traditional straight edges. Flowers inside of circles are joined with smaller flowers, using the join-as-you-go technique, in a very open, organic shape. This is one crochet pattern that will freshen up any room!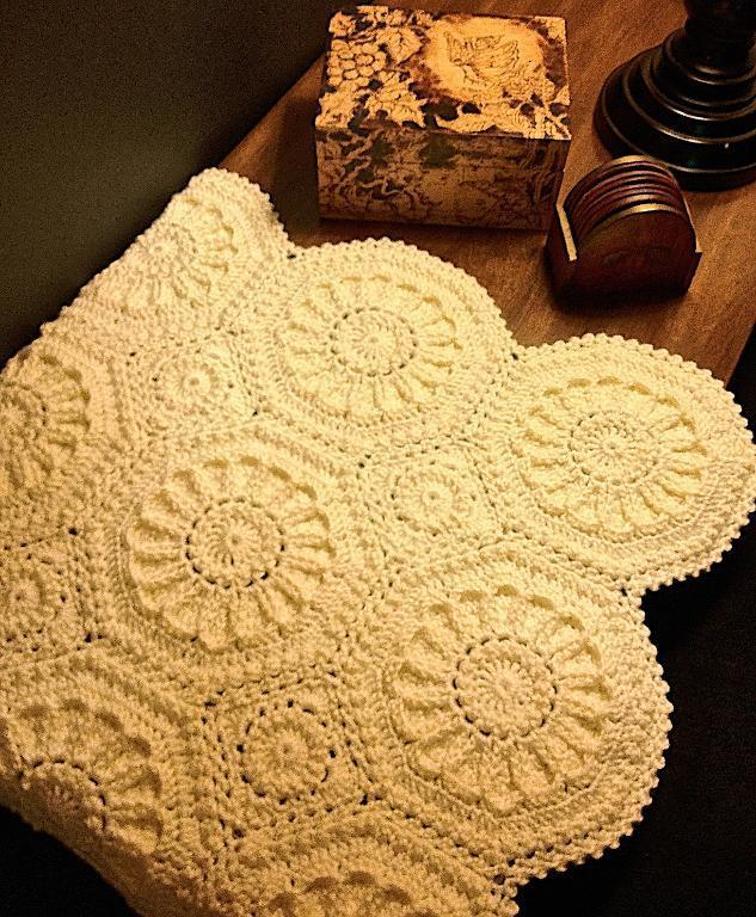 Photo via Priscilla's Crochet
5. Cognac Matelasse Afghan
The join-as-you-go technique can also be used to connect larger motifs all in the same color. Designer Priscilla's Crochet uses it here with this highly textured afghan pattern, offering her own take on the technique to give you a new method of joining as you work.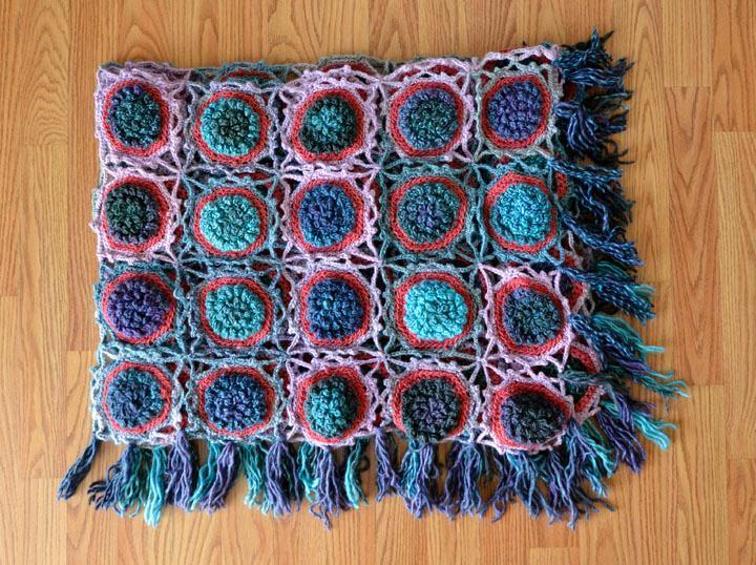 Photo via Universal Yarn
7. Chrysanthemum Throw
Make this blanket using just basic crochet stitches. The beauty of the design comes from the color combinations and the way you mix-and-match them across the squares. The yarn choice makes this blanket lightweight enough to double as a crochet shawl. The motifs have a great chain lace edging that are joined as you go.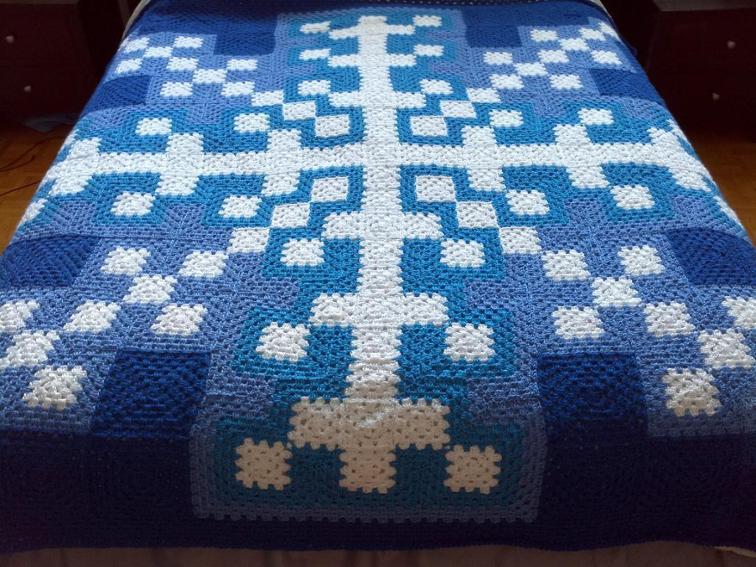 Photo via Fantasticmio.com
8. Snowflake Blanket
Joining as you go is a terrific way to connect granny squares. This crochet blanket is built upon small granny squares, using variations in color and excellent placement to create a pixelated snowflake design. This blanket will also give you an idea of how to work any graphghan in the JAYGO method.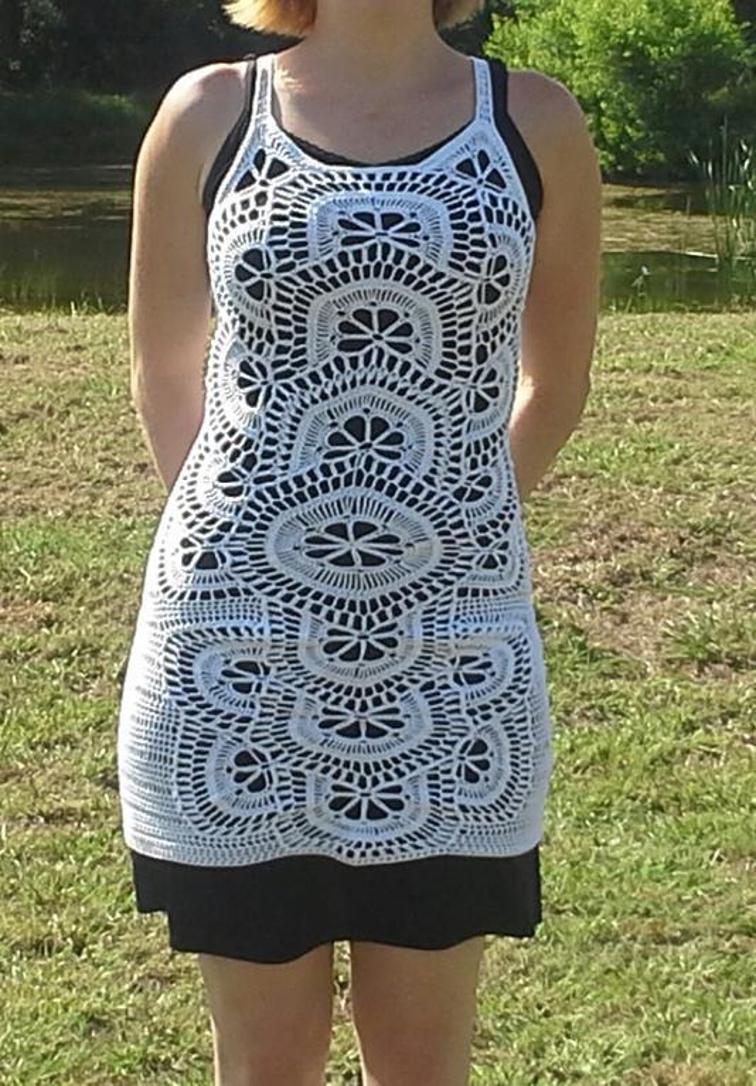 Photo via High Strung Designs
9. Bohemian Rhapsody Dress
Believe it or not, this pretty dress is made all in one piece through seamless construction. The motifs are stacked atop each other using a join-as-you-go method, and the rest of the dress is built around that design. The pattern is really more like a tutorial or "recipe," but you should find enough information here to complete a dress of your own.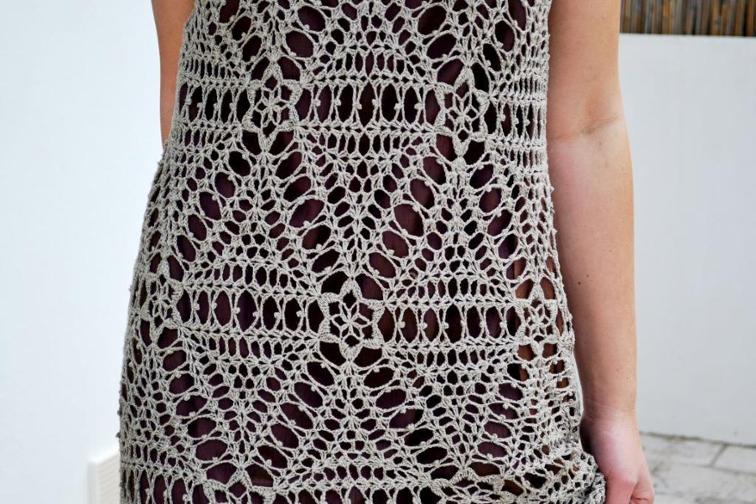 Photo via Bubble Birds
10. Mavka Dress
This crochet dress is also made using the JAYGO technique. The designer started with a crochet hexagon shape and connected the motifs in lace-weight yarn to create a lightweight dress with strong graphic lines.