Cake is such an exciting artistic medium because not only does it wow guests, but it lends itself to so many ingenious ideas and techniques! From sleek modern designs to elaborate floral decor every cake has the potential to impress. If you've the patience, creativity and eagerness to learn then discovering new and innovative cake decorating ideas with Craftsy will only inspire you more!
Here's some stunning innovative cake decorating ideas that'll have you itching to begin your own masterpiece!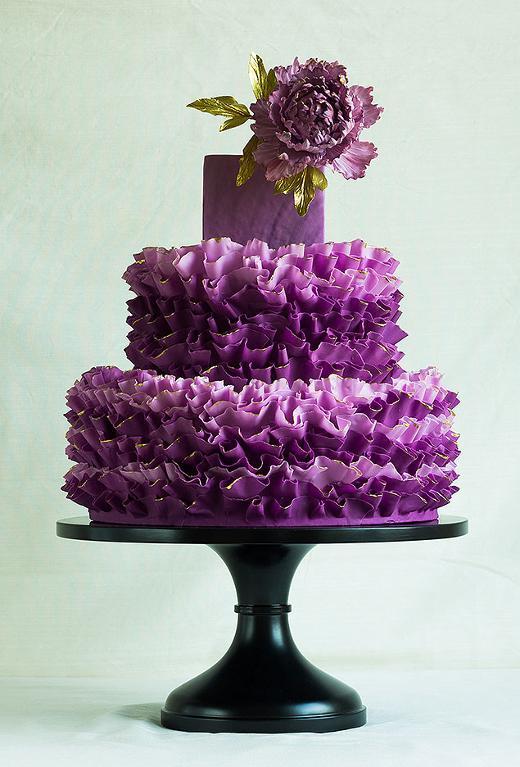 Photo via ModernLovers
Purple frill cake with a peony
We adore the frills on this lovely three-tiered creation. Whilst adding romantic ruffles and florals to cake designs isn't new, this delicately textured effect is still sure to wow! The dramatic color palette of gold and ombré purples manages to create the perfect blend of new and old.
Are you thrilled by frills? Try Maggie Austin's Fondant Frills class to master this innovative technique!
Photo via Jessica Harris
Honeycomb cake
The super precise look of this cake is particularly impressive. We love the sharp corners, sleek graphic look and wonderfully faultless pattern. We bet you're wondering how on earth Jessica Harris does it, right?
Learn how to master creating gorgeously sleek cakes with Jessica Harris in her Craftsy class Simply Modern Cake Design. 
Photo via Stevi Auble
Wafer-paper decoupage cake
No longer is decoupage restrained to storage boxes and scrapbooking! These days, with a little creativity and know-how, you can turn cake into a decoupage covered delight! We love the modern color palette of peach, cream and moody charcoal that Stevi Auble's three-tiered creation utilizes. Paired with a mix of printed wafer paper, this cake evokes a playful graphic look indeed!
Discover how to decorate cakes with edible wafer-paper with Stevi Auble's in the class Delicate Wafer-Paper Cakes!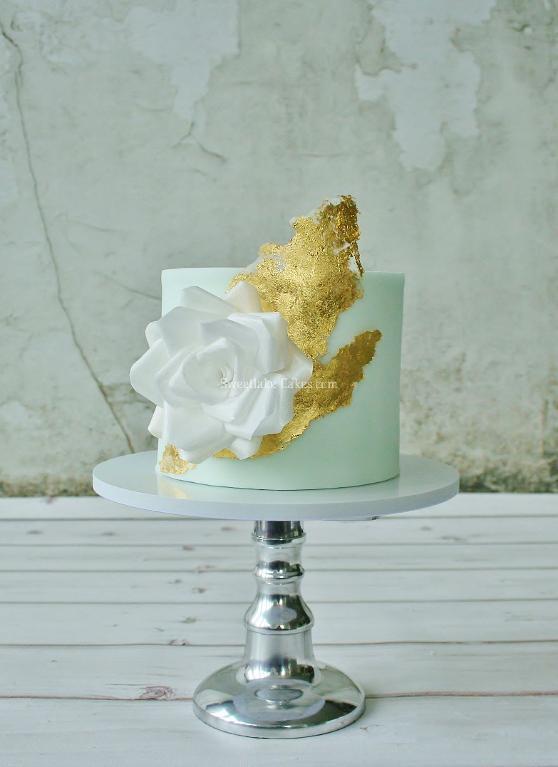 Photo via Tamataartje
Wafer-paper rose and gold leaf cake
Another great way to use edible wafer paper is to create pretty floral accents. Not only does this cake feature a wafer-paper rose in full bloom, but it utilizes wafer paper to create a 'shard' of glitter! We love the fresh color palette of white, light turquoise and sparkling gold.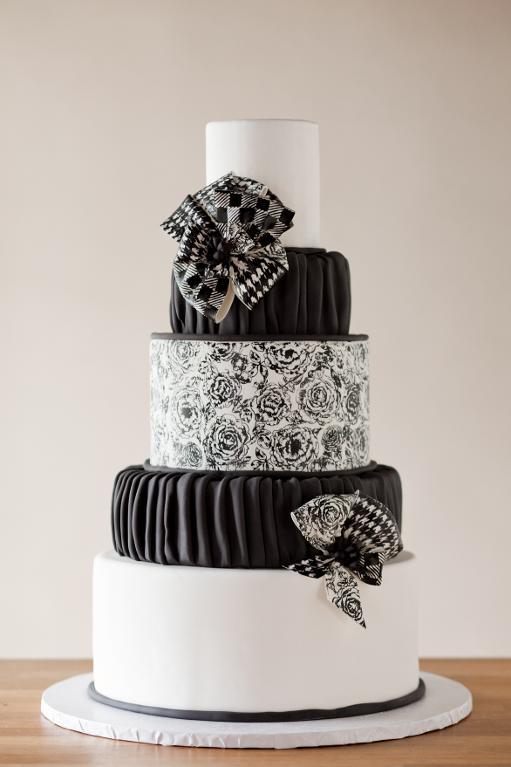 Photo via Erin Garner
Black and white stamped cake
This five-tiered cake features some fabulous techniques! We particularly love the ingenious idea of how design was added to the third tier via hand-stamped print. What a fun way to add texture on your future project! The mix of roses, pleats, checks and herringbone print create a playful and modern centerpiece.
With making wafer-paper decoupage and flowers, stamping onto fondant, creating delicate frills and executing precise patterns, we love seeing and learning great new ways to create cakes. We're inspired to try all of the above innovative cake decorating ideas a try as soon as we can!
Which innovative cake decorating technique are you excited to try on your next cake?